NIO autonom kjøring (NAD)
Visjonen vår i NIO er å lage trygge biler som gir deg friheten til å bruke tiden som du vil under reisen. Vi har derfor utviklet komplett NAD-funksjonalitet med persepsjonsalgoritmer, lokalisering, kontrollstrategi og plattformprogramvare internt på huset. NAD vil med tiden omfatte kjøring på motorveier og i byområder samt parkering og batteribytte for å sikre en tryggere og mer avslappende autonom kjøreopplevelse på veien til reisemålet.
360° visual redundancy strong peripheral perception
Systemet NIO Aquila Super Sensing består av 33 sensorenheter, inkludert en LiDAR med høy oppløsning og svært lang rekkevidde, elleve 8 MP-kameraer med høy oppløsning, forbedret førerovervåkningssystem, radar med fem millimeters bølgelengde, tolv ultralydsensorer, redundante lokaliseringsenheter med høy presisjon og V2X. Alt dette er med på å sette en ny standard for sensorsystemer innen autonom kjøring.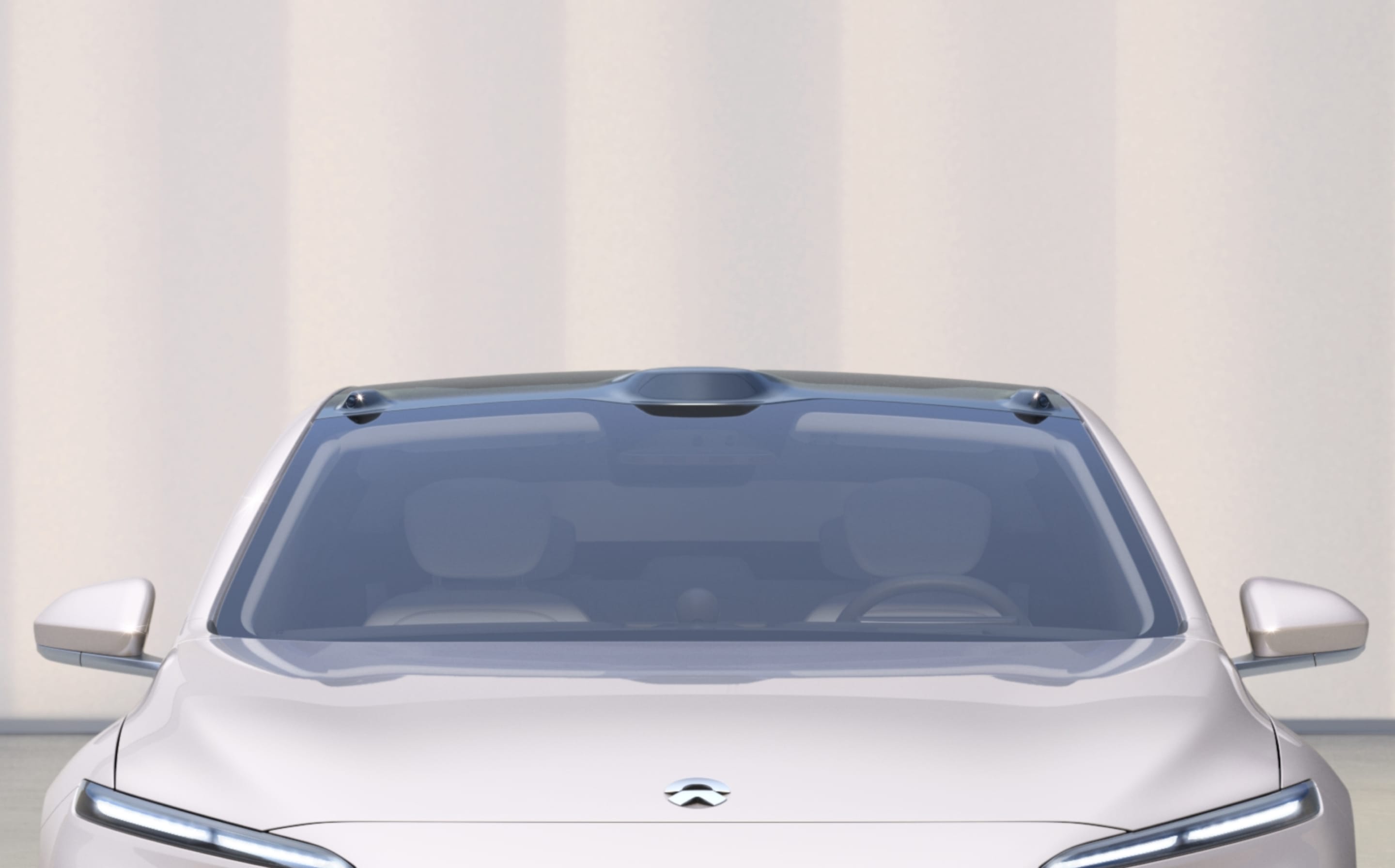 Watchtower Sensor Layout
NIO's watchtower sensor layout enables better visibility and improved safety in complex road conditions.
8 MP Autonomous Driving High-Resolution Cameras
Vision is the essence of perception while resolution decides the clarity of the vision. The 8 MP high-resolution cameras see further with finer details.

Ultralong-Range High-Resolution LiDAR
1550nm
120° FOV
0.06°X0.06° Max Resolution
500m Max Range
The ultralong-range high-resolution LiDAR is essential to improving the safety of autonomous driving. Together with the 8 MP high-resolution cameras, it significantly betters the perception of NAD, raising the safety of autonomous driving by two levels.
33 High-Performance Sensing Units
8 GB Data per Second
NIO Aquila Super Sensing has a throughput of 8 GB data per second,
equivalent to downloading two 4K movies in one second.
11

8 MP Autonomous Driving High-Resolution Camera

2

1,550 nm Ultralong-Range High-Resolution LiDAR

5

mmWave Radar

12

USS

2

High-Precision Positioning Unit GNSS + IMU

1

V2X

1

ADMS
NIO SUPER COMPUTER
Super ISP Pipeline
NIO Adam features interfaces with ultrawide bandwidth and ISP capable of processing 6.4 GP per second, effectively improving the image quality and enhancing details to make each pixel count for the algorithm's accuracy and efficiency.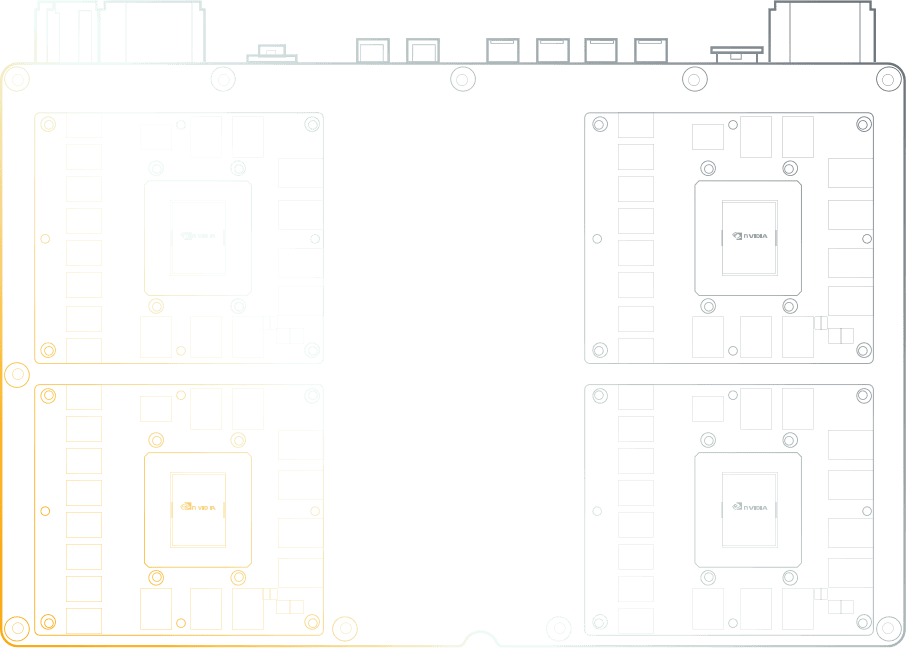 Ultrahigh-Speed Backbone Network
The backbone network receives signal inputs from all sensors and vehicle systems and distributes signals to every compute core, lossless and real-time.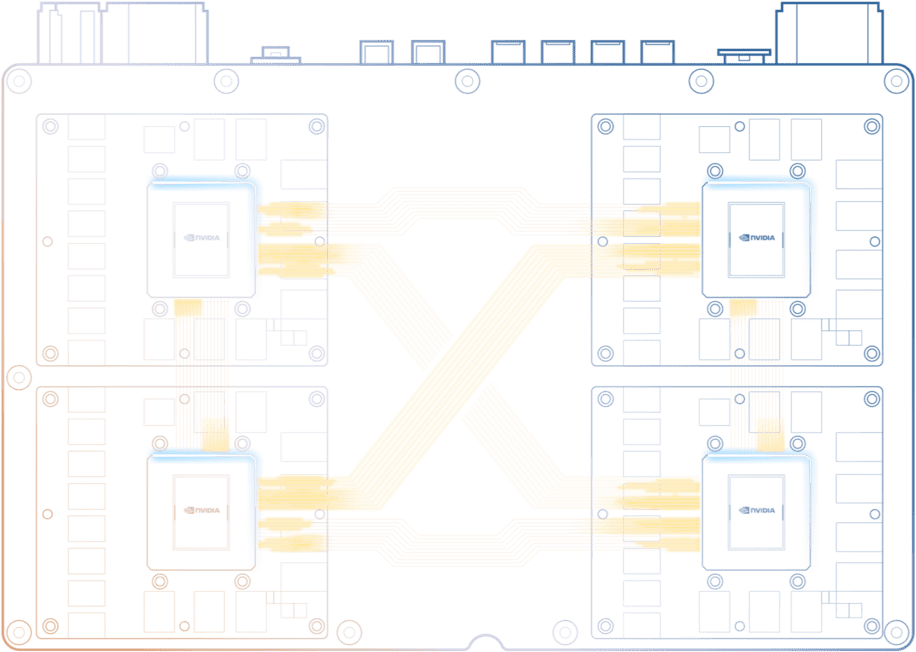 Featuring 4 NVIDIA DRIVE Orin SoCs, NIO Adam boasts the total computing of 1,016 TOPS. Horse power and computing power define the new standard of premium smart electric vehicles.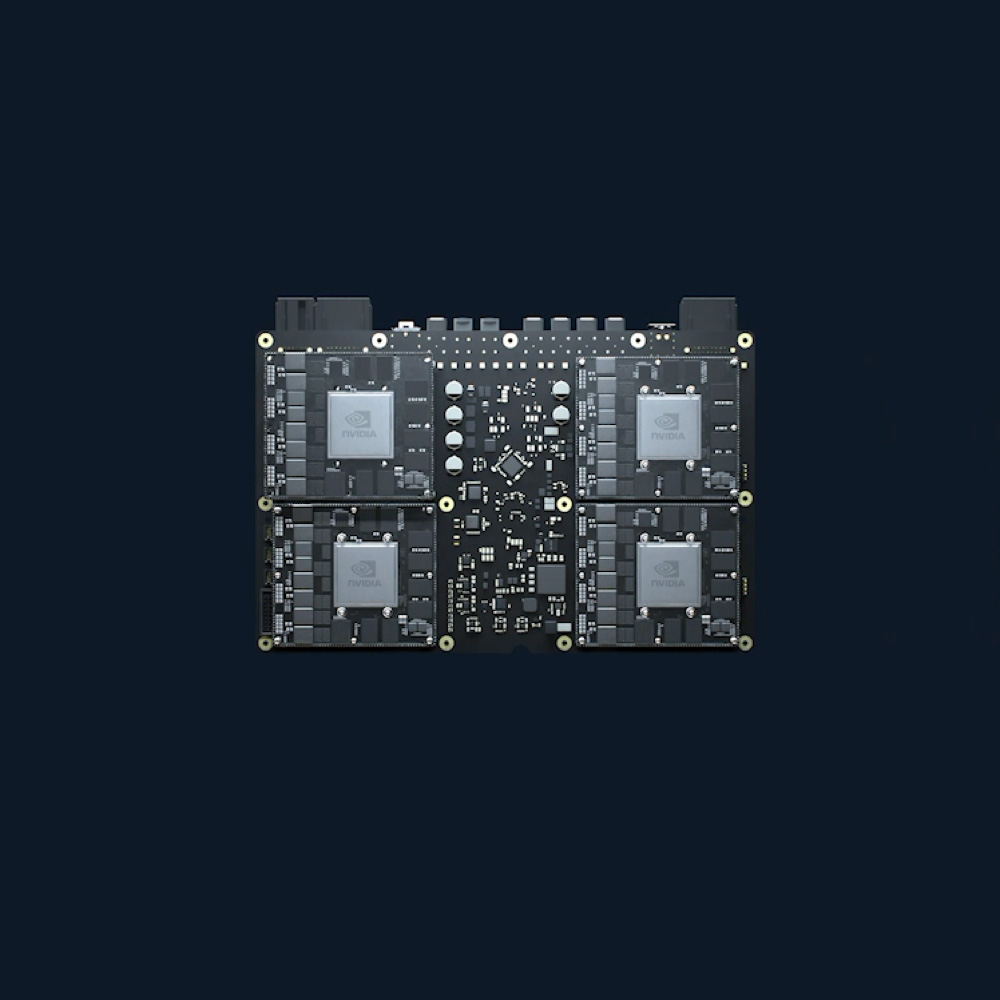 Master Cores
Two master cores enable the full-stack NAD algorithms, including multi-solution perception fusion, multi-source high precision localization, and multi-modal prediction and planning. The computing of NIO Adam is more than sufficient, which guarantees that, even in complex road conditions, NAD can still execute powerful compute, faster and more accurate.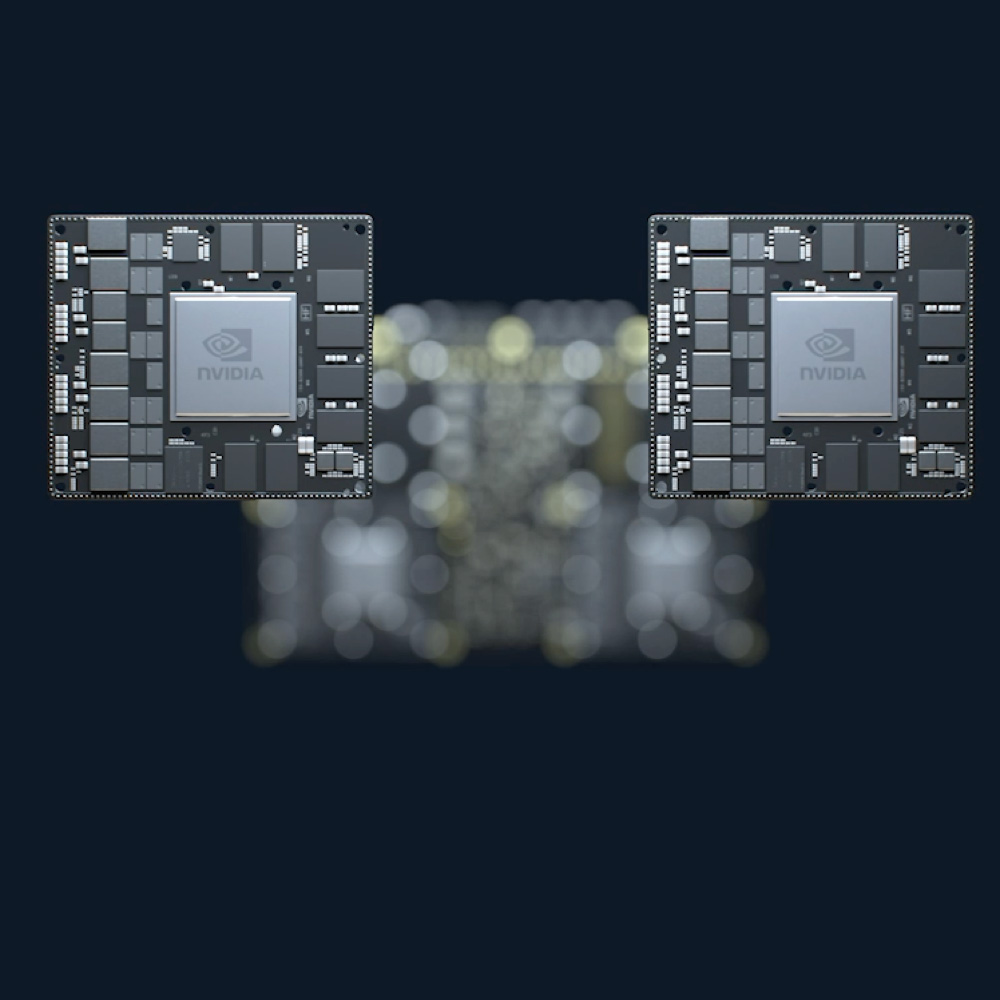 SoC for Redundancy
NIO Adam is equipped with an independent SoC for redundancy, so NAD can still operate even when one of the master cores fails. Moreover, the power supply, image feed and system functionality of the super computing all adopt hot standby for redundancy.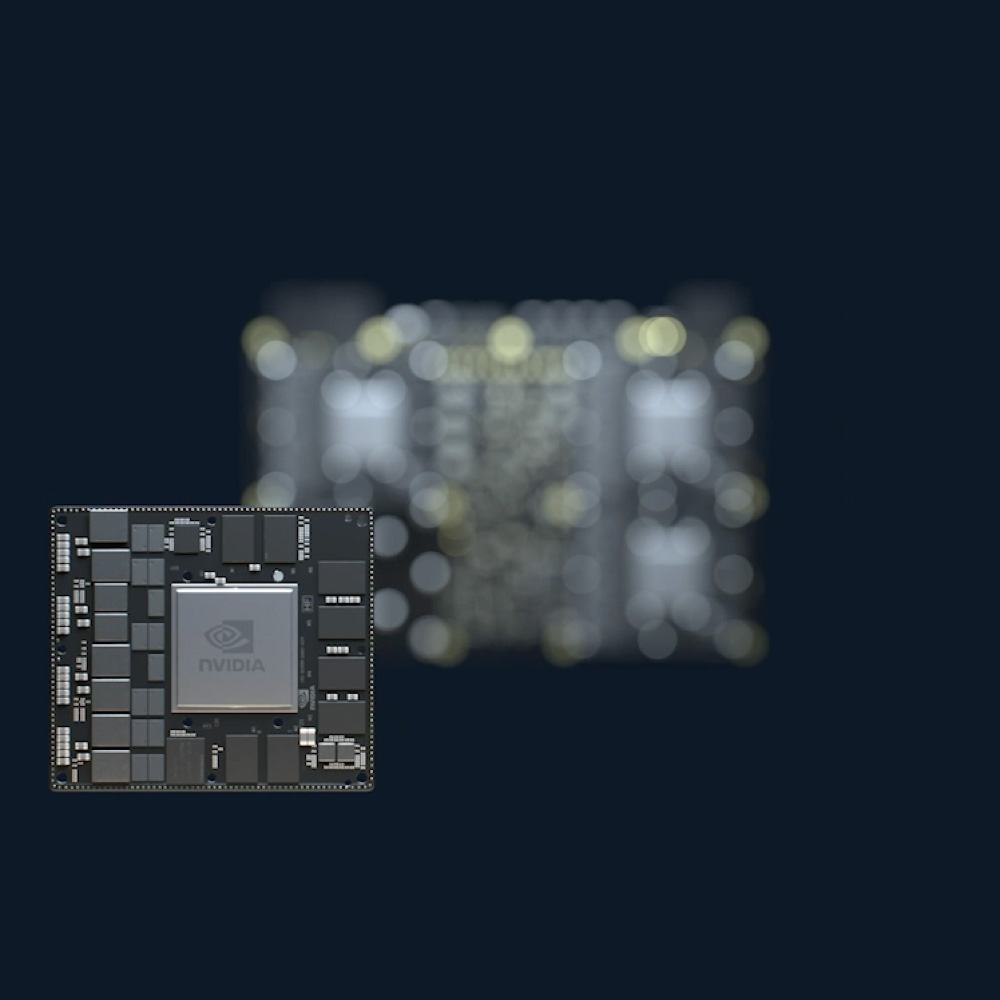 SoC for Crowd AI and Personalization
NIO Adam comes with an SoC specialized for crowd AI and personalization, which significantly speeds up NAD's overall evolvement. In the meantime, it is capable of personalized local training for specific use cases of individual users, ensuring the best driving experience for each user.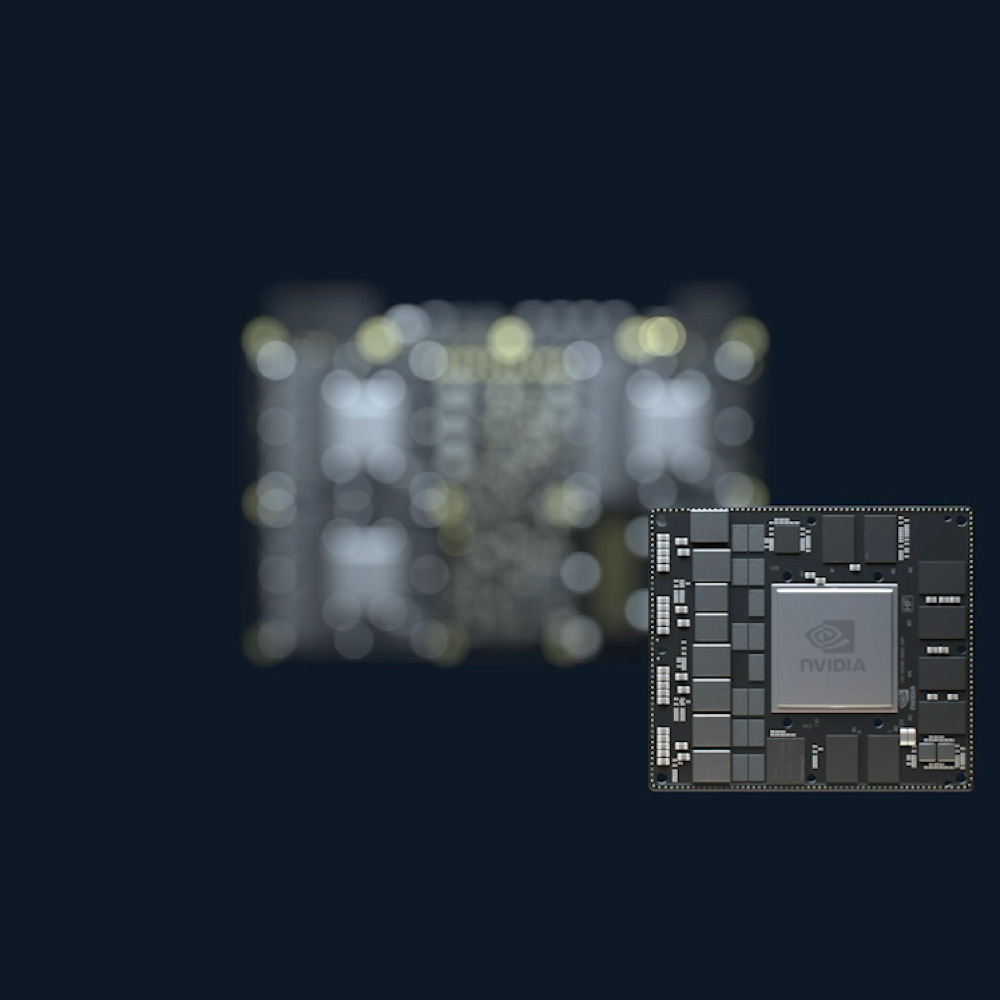 NIO Adam Super Computing, as the super brain of NAD, marks a new beginning of vehicleintelligence.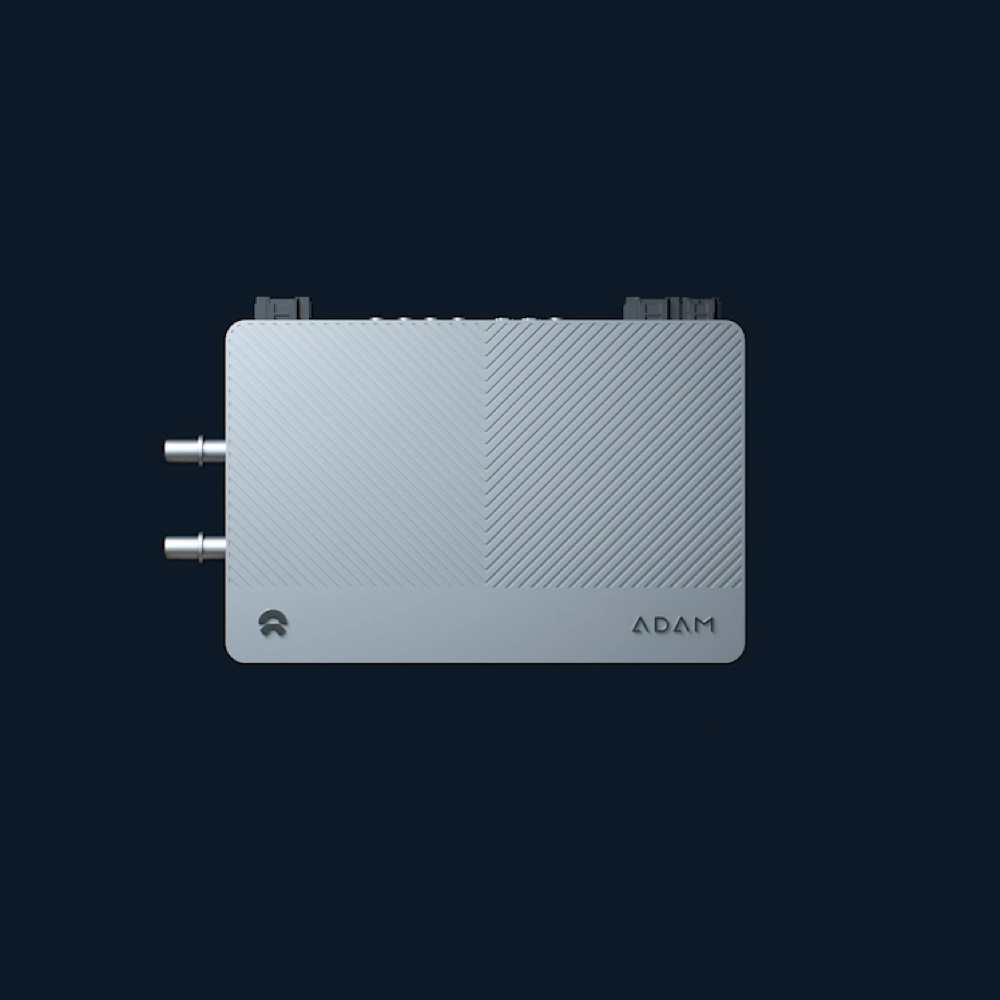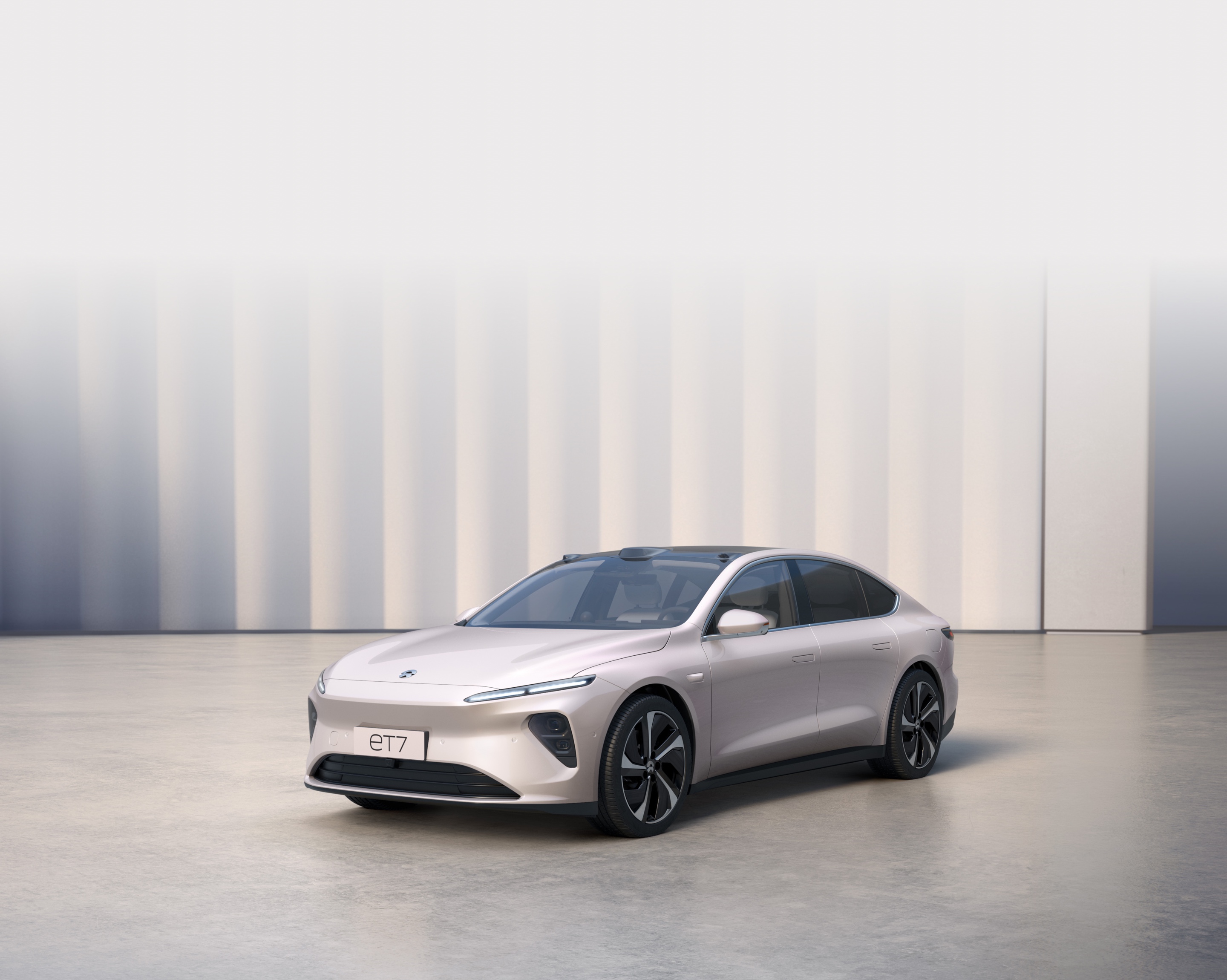 NIO AUTONOMOUS DRIVING
NIO has built up the full-stack NAD capability with developing perception algorithms, localization, control strategy and platform software in-house. NAD will gradually cover use cases of expressways, urban areas, parking and battery swap to enable a safer and more relaxing autonomous driving experience from point A to point B.
Aquila Super Sensing

33 High-Performance Sensing Units | 8 MP High-Resolution Cameras | Ultralong-Range High-Resolution LiDAR | 360° Vision Redundancy | All-Direction Fusion

Adam Super Computing

4 x NVIDIA DRIVE Orin | 1,016 TOPS | Super ISP Pipeline | Ultrahigh-Bandwidth Backbone Network | Hot Standby Redundancy

AD Algorithm

Multi-Solution Perception Fusion | Multi-Source Integrated Localization | Multi-Modal Prediction and Planning | Crowd AI | Personalization

Vehicle Platform for AD

NIO Vehicle Operating System | Power Supply and Communication Redundancy | Steering Redundancy | Parking Brake Redundancy | Dual Motors
*1 This is the basic information about the NIO Autonomous Driving (NAD). With NIO's continuous improvement of its products, some detailed configurations, features, and data may be updated accordingly. The product information of the actual vehicle shall prevail.
*2 NAD in the description is designed for driver assistance purposes only and cannot fully replace driver's control or handle all possible traffic, weather, and road conditions. The driver must maintain attention as necessary and interfere or take over the control promptly based on the surrounding environment. NAD should be used with caution in complex traffic, bad weather, or special road conditions.
*3 Some of the features may not be available immediately when the vehicle is delivered. These features will gradually be made available via Firmware-Over-The-Air