Newsroom
Pressemitteilungen
04/03/2018 15:32
First Podium for Oliver Turvey and NIO Formula E Team in Mexico City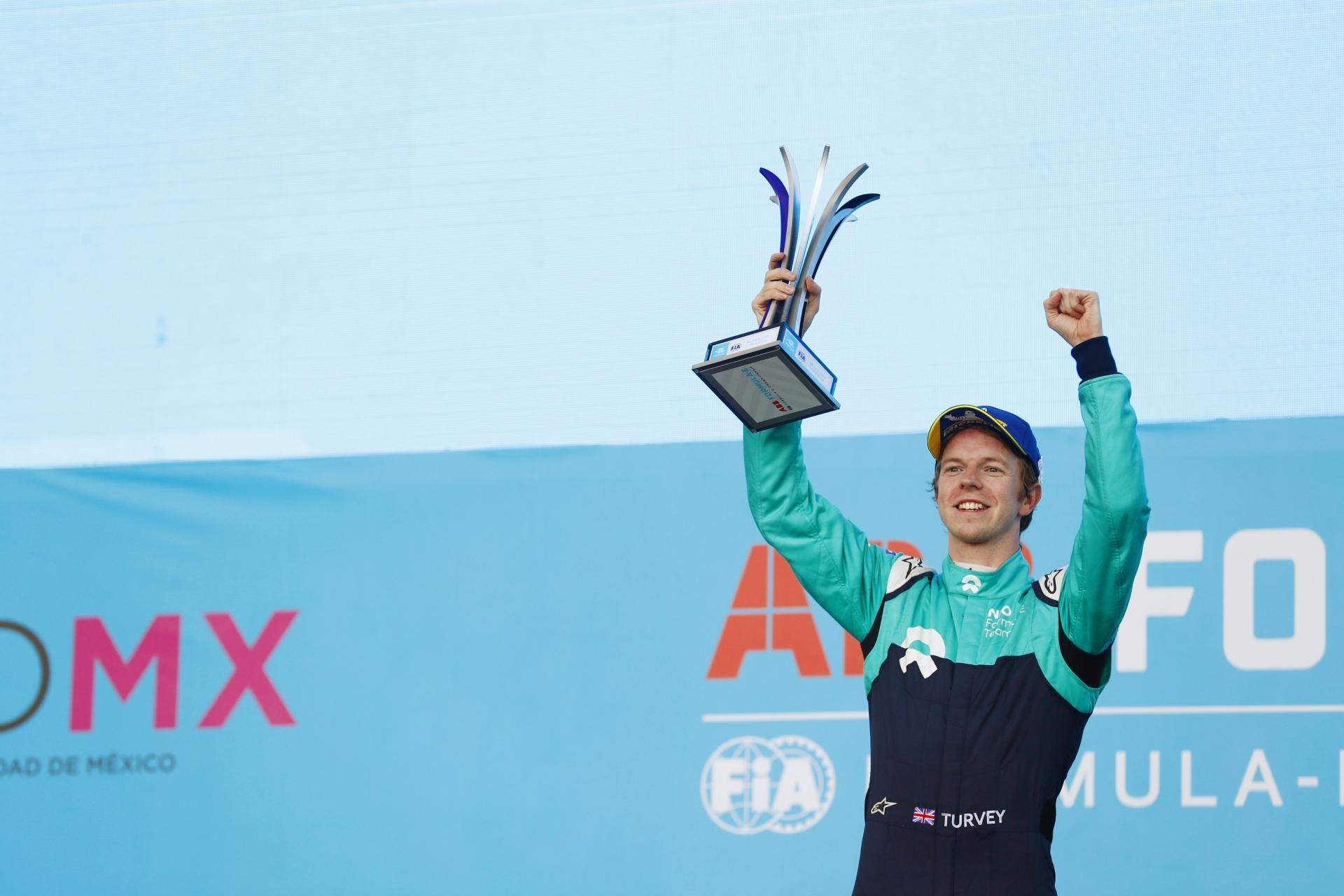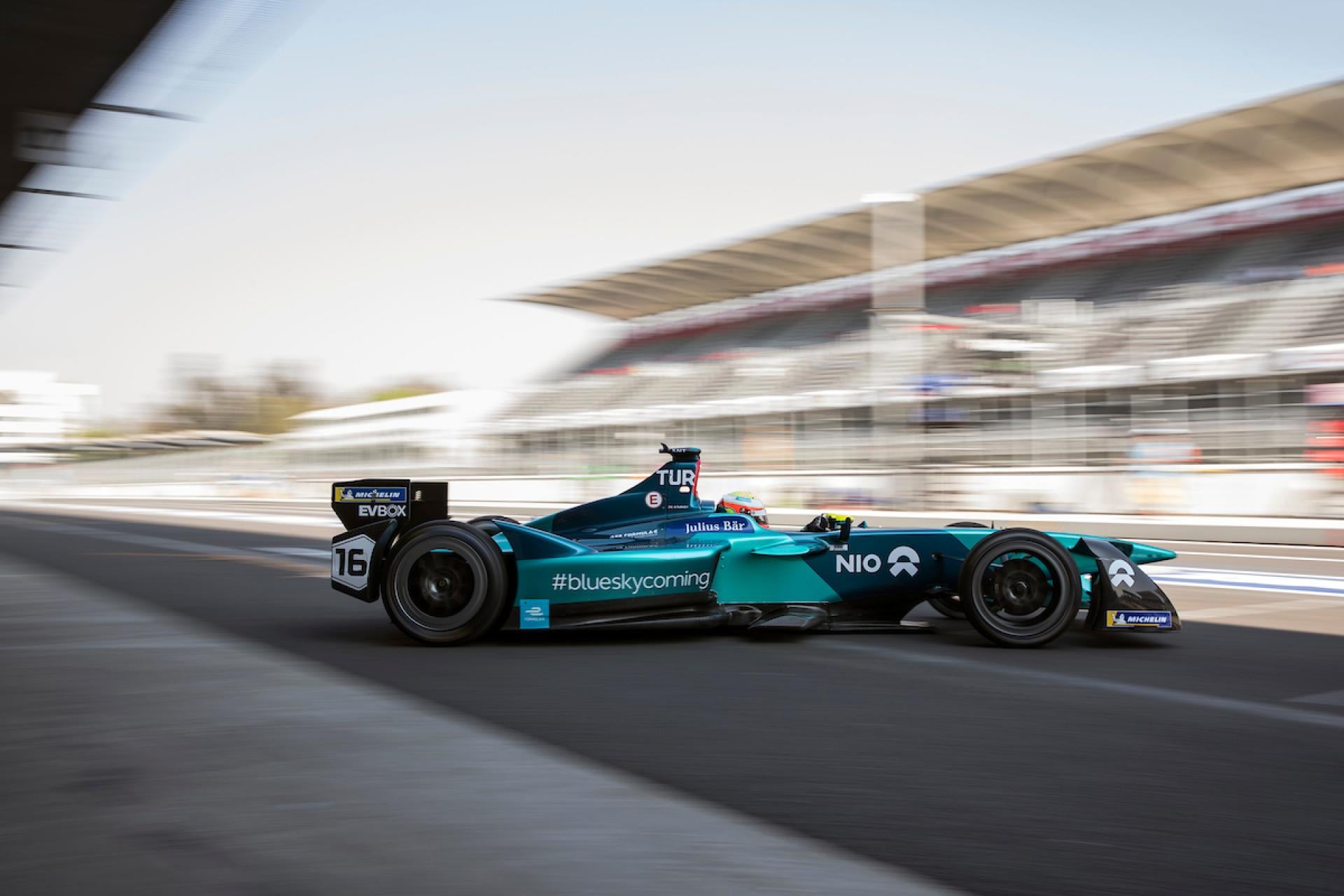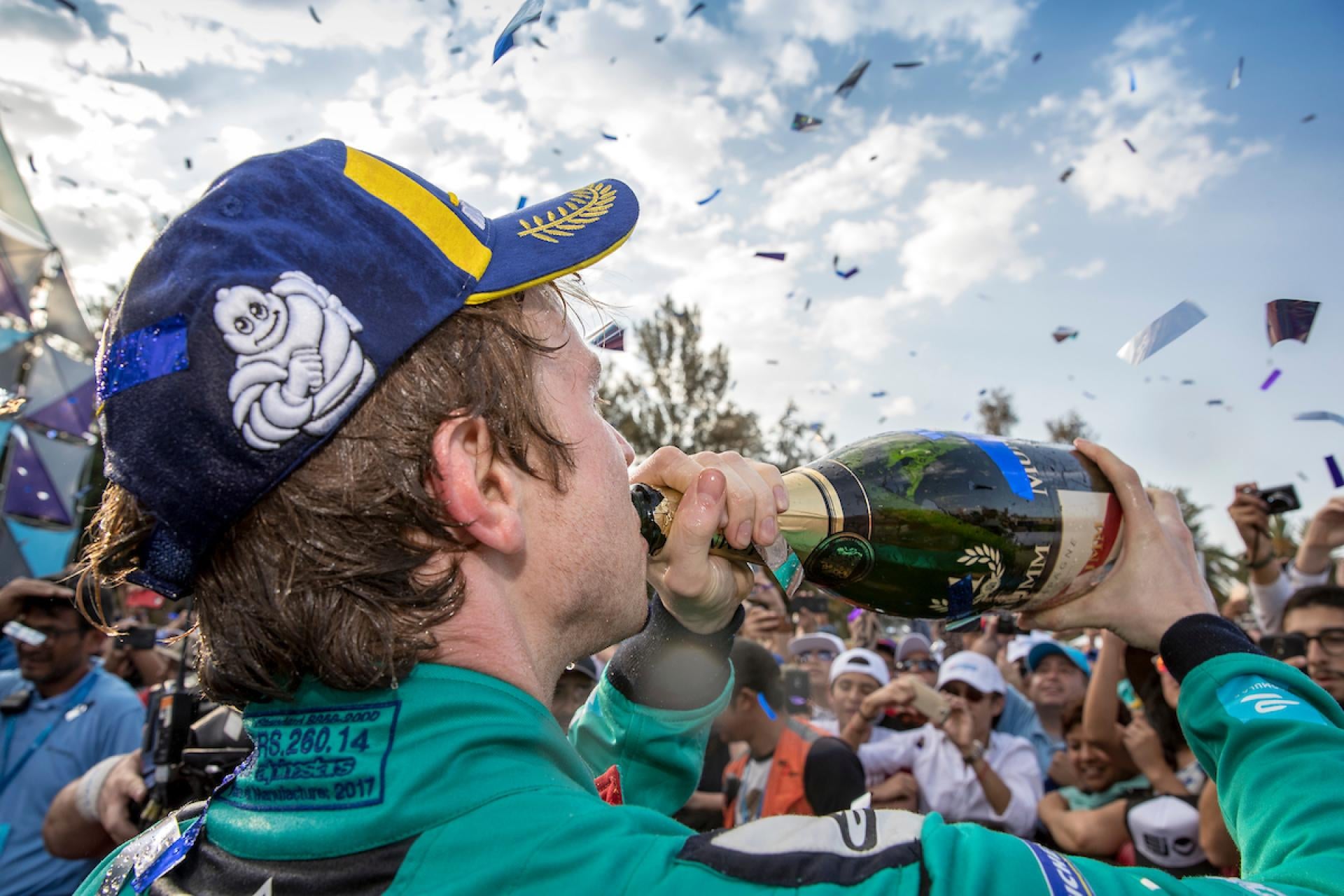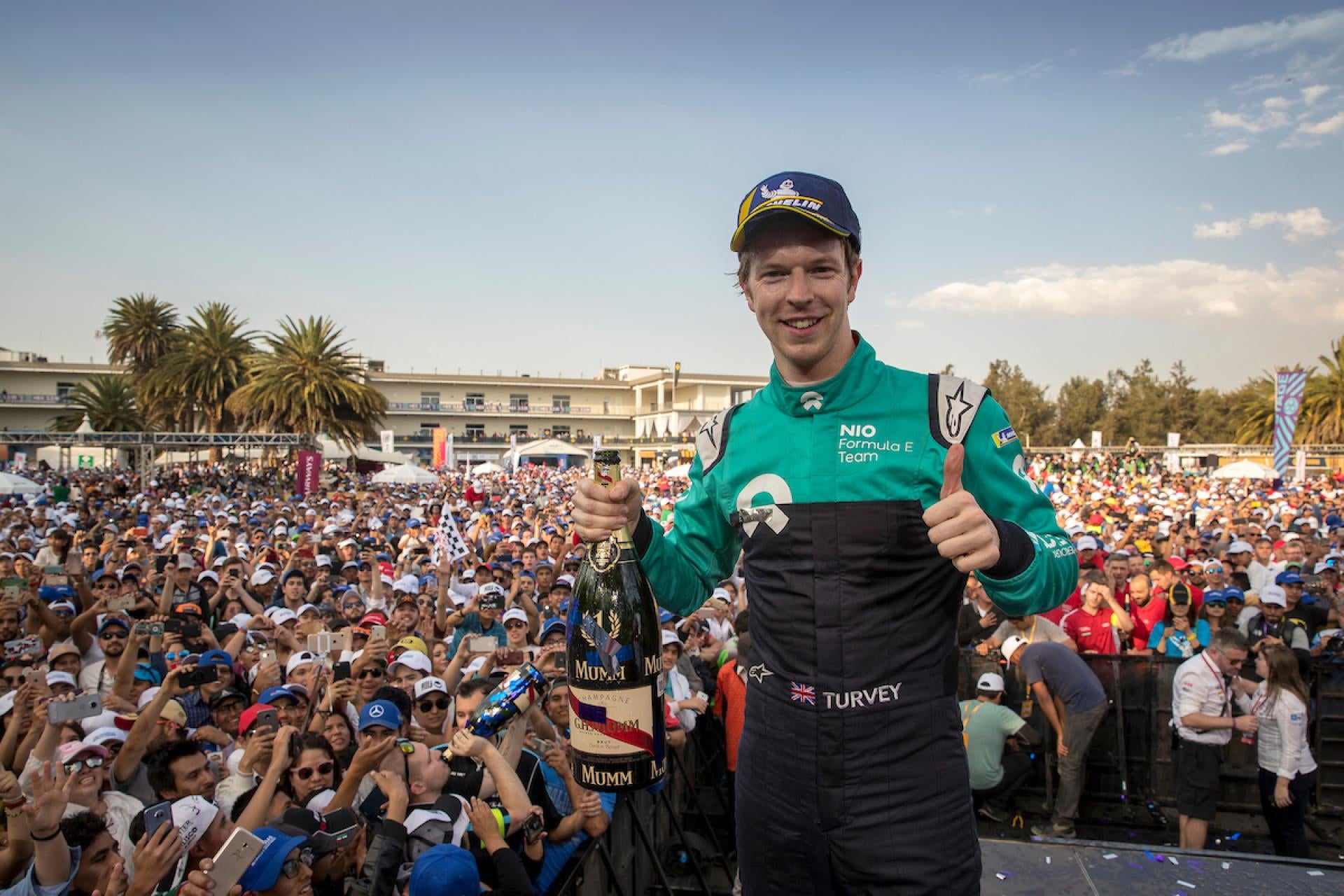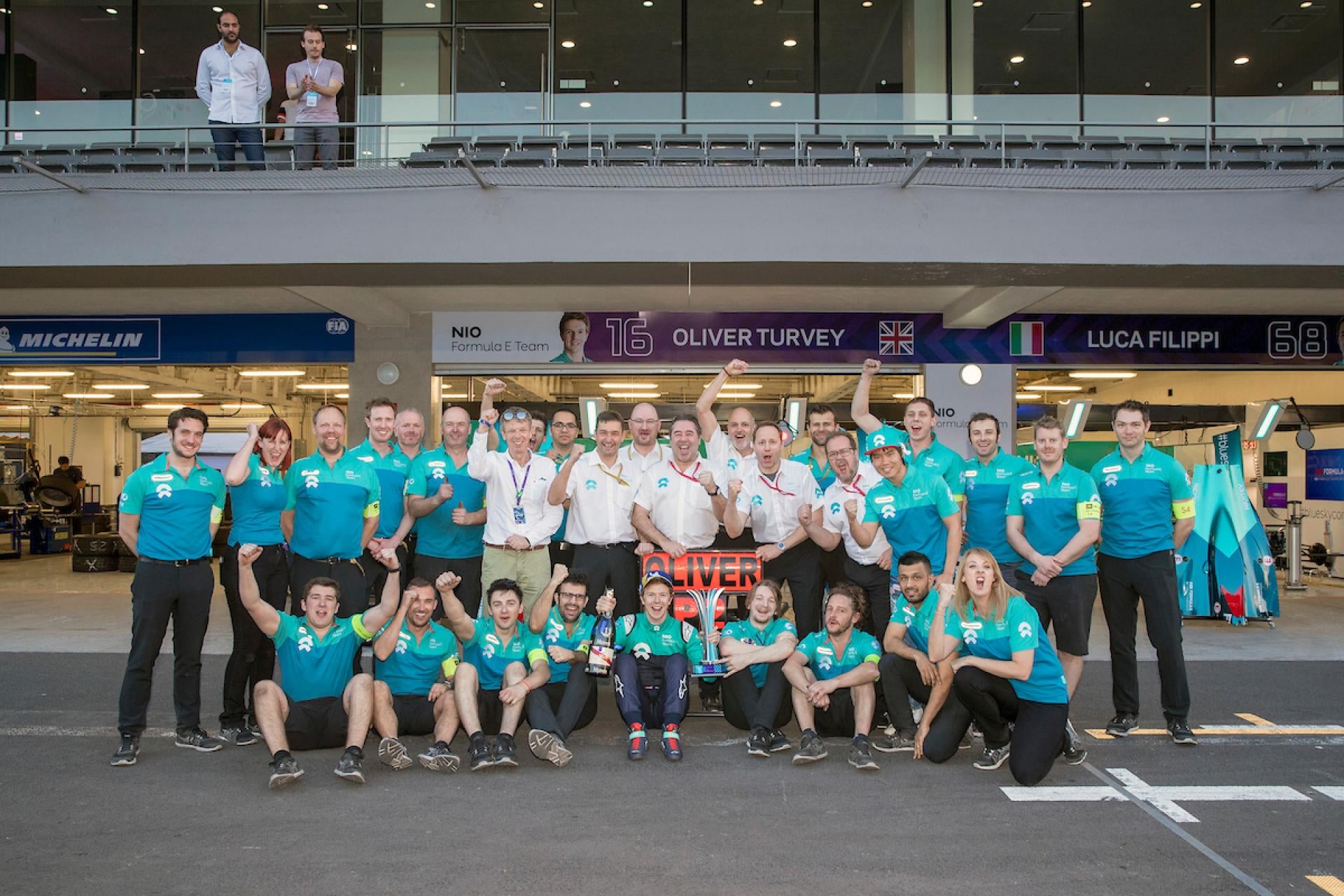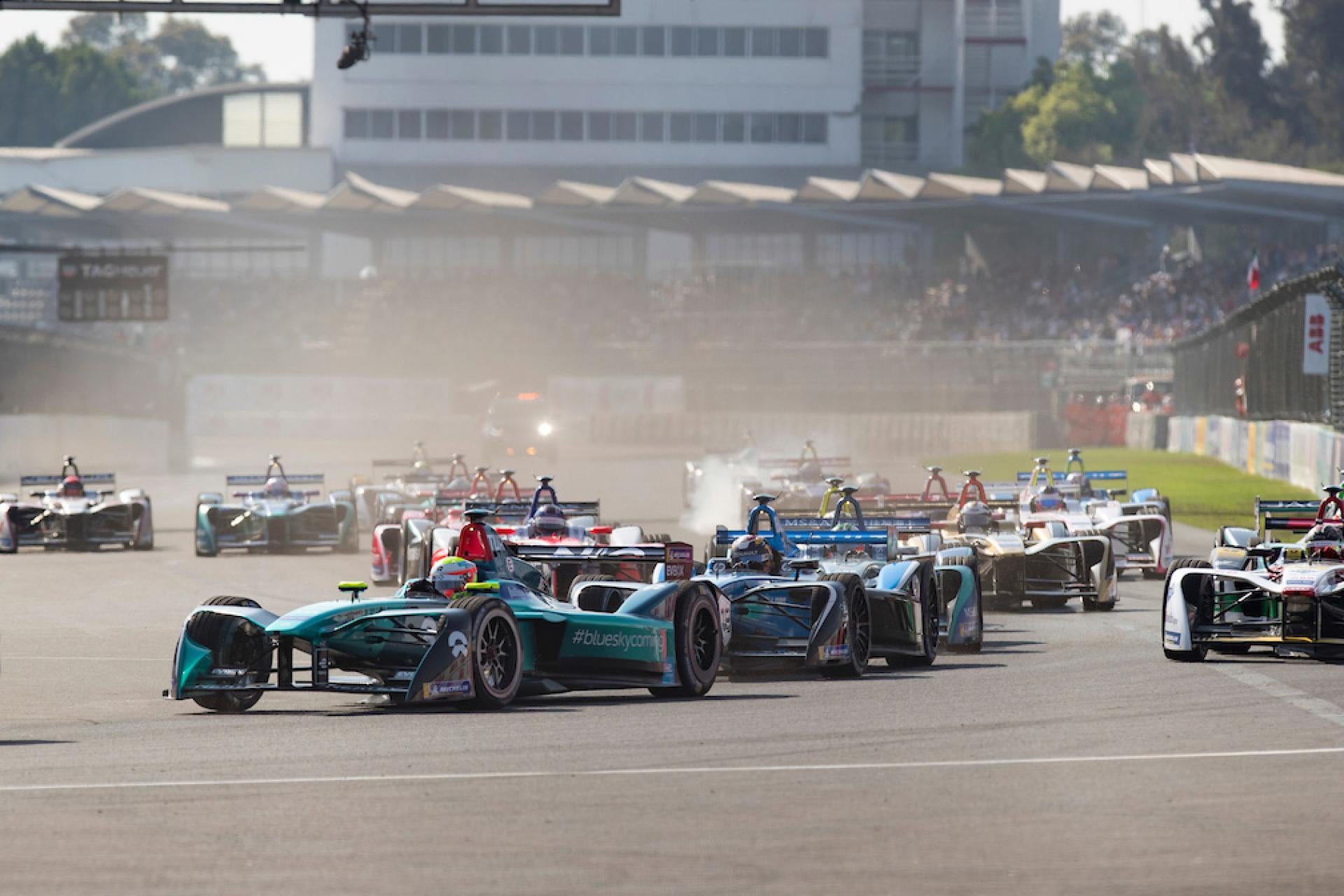 ,

Track: Autódromo Hermanos Rodríguez, Mexico City
Turns: 17
Track length: 2.09 kilometres
3 March 2018: Round Five of the 2017/18 ABB FIA Formula E Championship in Mexico City saw the NIO Formula E Team and #16 NIO 003 driver Oliver Turvey finally clinch the podium result that was denied them at the Autódromo Hermanos Rodríguez last year.
With a qualifying lap time that took the Briton through to the Super Pole shoot-out earlier today, Oliver started the 2018 Mexico City E-Prix on the front row of the grid and drove on to claim a long overdue second placed trophy accolade.
Luca Filippi endured a more difficult event, but successfully brought home the NIO Formula E Team #68 sister car in fourteenth position after an eventful race in front of the enthusiastic, capacity crowd.
Oliver Turvey (#16 NIO 003) - Qualifying (Group 3): P4 Race Result: P2
"I am absolutely delighted to score mine and team's first podium finish. Everyone in the team has worked so hard since last season to gain a huge step forward in performance and we've not been able to show this due to a few tough races. But, today was a very good day and I am really pleased for everyone in the team."
Luca Filippi (#68 NIO 003) - Qualifying (Group 1): P19 Race Result: P14
"My Qualifying group didn't help us to obtain a good grid position for the race and starting from the back was hard. In the first stint, I had a bit of trouble in the battles and I got hit in the traffic, losing position and a lot of time. From there I tried to recover, especially in the second car which was a lot better for me, but I was too far behind and even making up some positions only got me to P14. We have to work harder for Punta, but at least we have a lot of positives to analyse from this weekend and we'll go from there."
Gérry Hughes, Team Principal, NIO Formula E Team
"What a roller coaster of a day for the NIO Formula E Team here in Mexico! To come away with a second place after such a thrilling race, which had everyone on the edge of their seats throughout, is a fantastic result for both Oliver and the rest of the team.
Qualifying was always going to be key here for success in the race and Oliver made the most of both Group Qualifying and Super Pole sessions to line up second on the final grid. Upon taking the lead of the race after Rosenqvist suffered a technical issue, Oliver then led for the remaining portion of the first stint until the pit stops where, unfortunately, he emerged from the pits in second behind Abt's Audi after suffering a slow pull away from the garage. However, Oliver drove a solid second stint and managed to resist heavy pressure from Buemi in the closing stages to clinch NIO's first podium.
Luca had a more challenging day in the NIO 003 chassis and, knowing that over-taking is tough at this circuit, emerging from Qualifying in 19th was always going to mean a long afternoon for our Italian driver. However, he continued to do battle at the tail end of the field, eventually brining car 68 over the line in 14th position to conclude our race weekend.
We must now go away, learn from our experiences in Mexico and bring it to Punta Del Este; harder and faster!"

The 2017-18 ABB FIA Formula E Championship now heads to Uruguay on 17 March, 2018 for the Punta Del Este E-Prix.