Newsroom
Pressemitteilungen
13/01/2018 15:31
NIO Formula E Team: Marrakesh E-Prix Report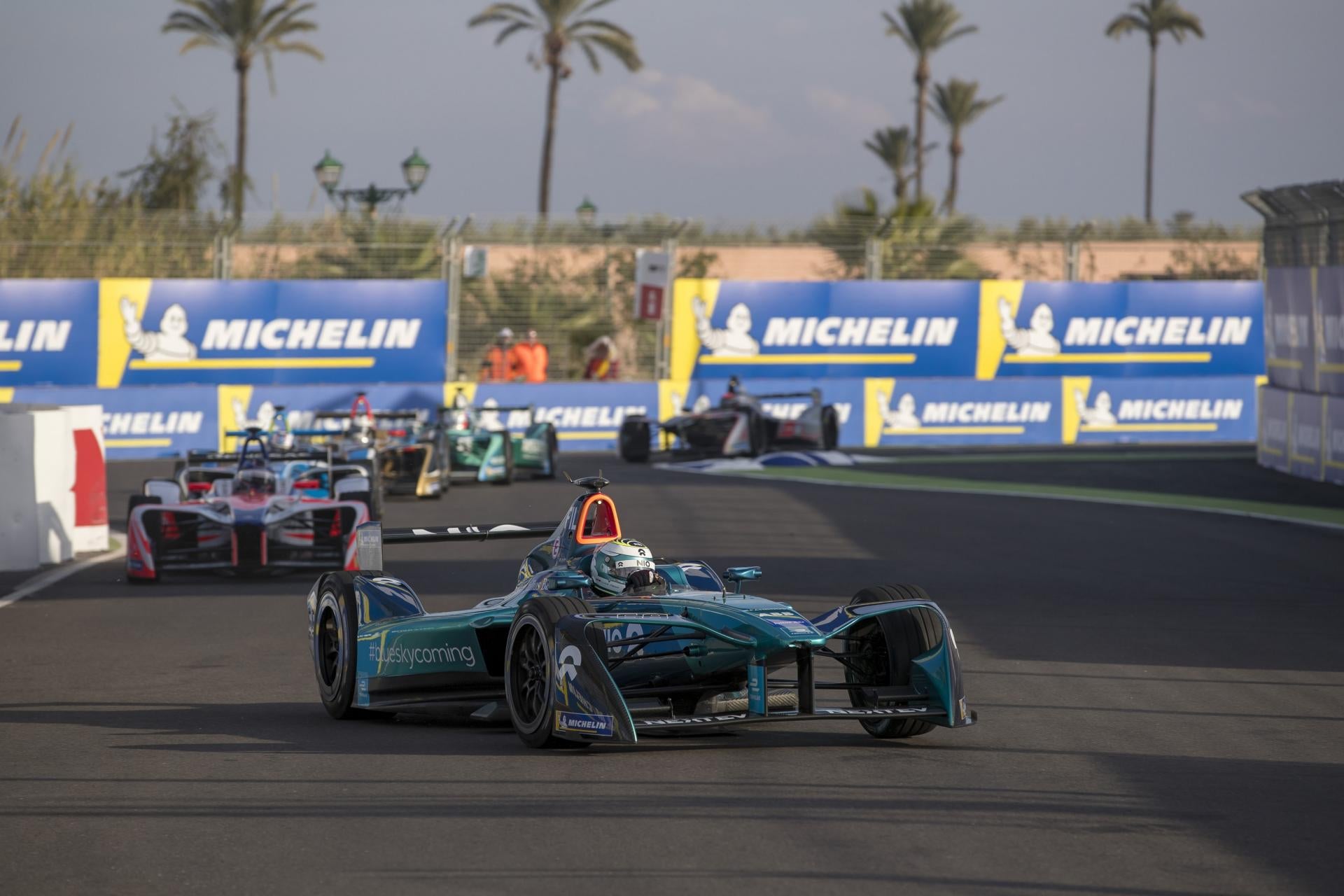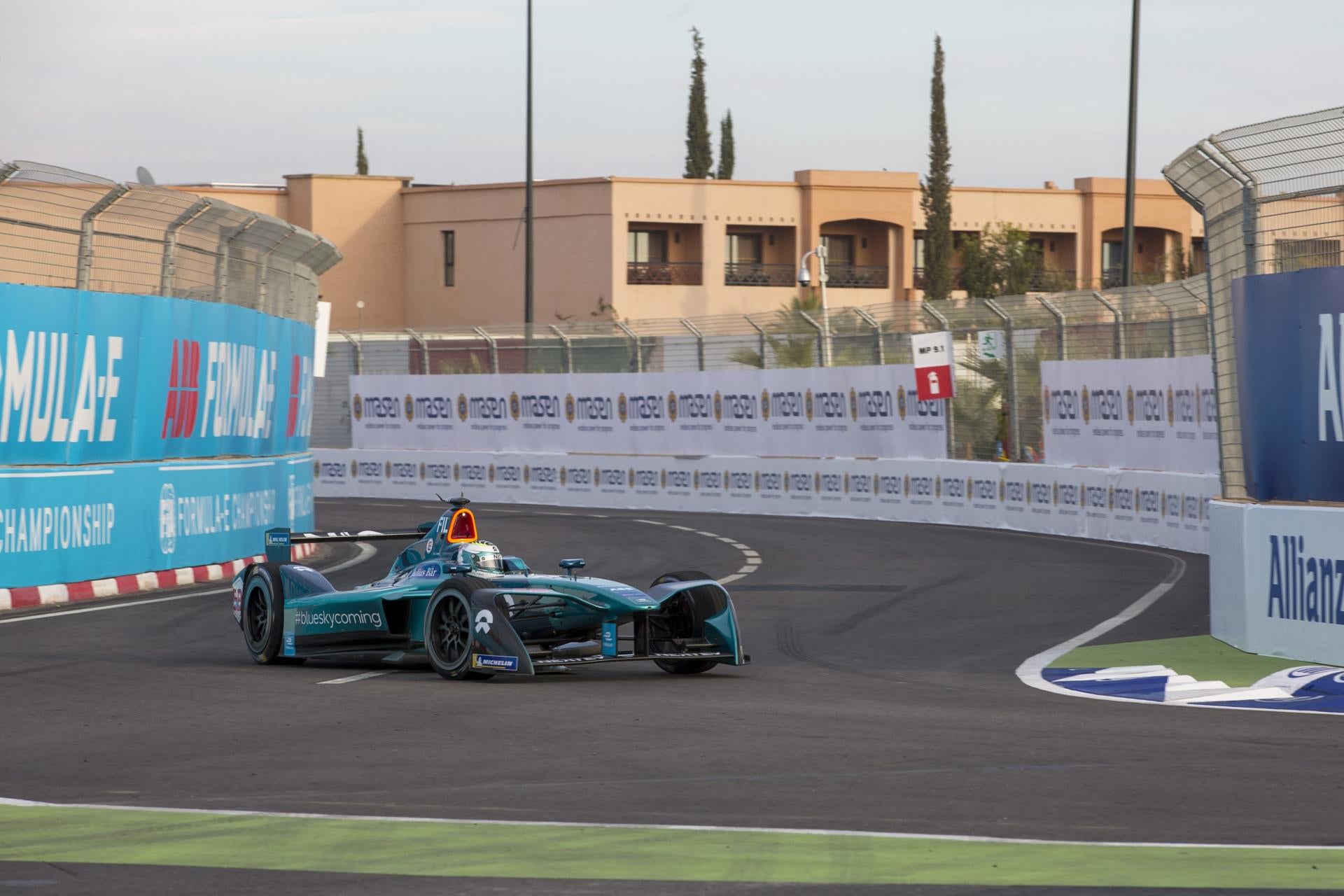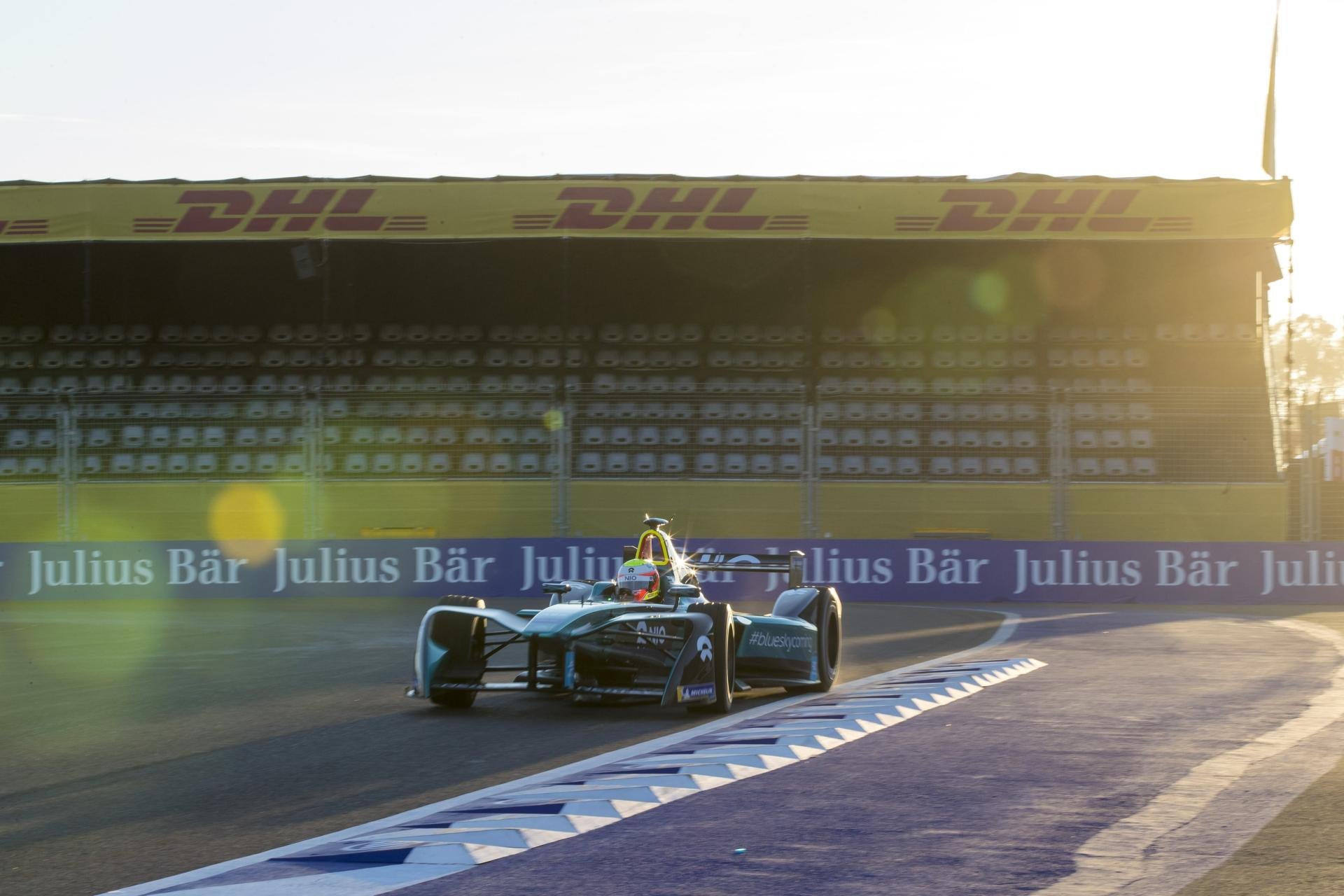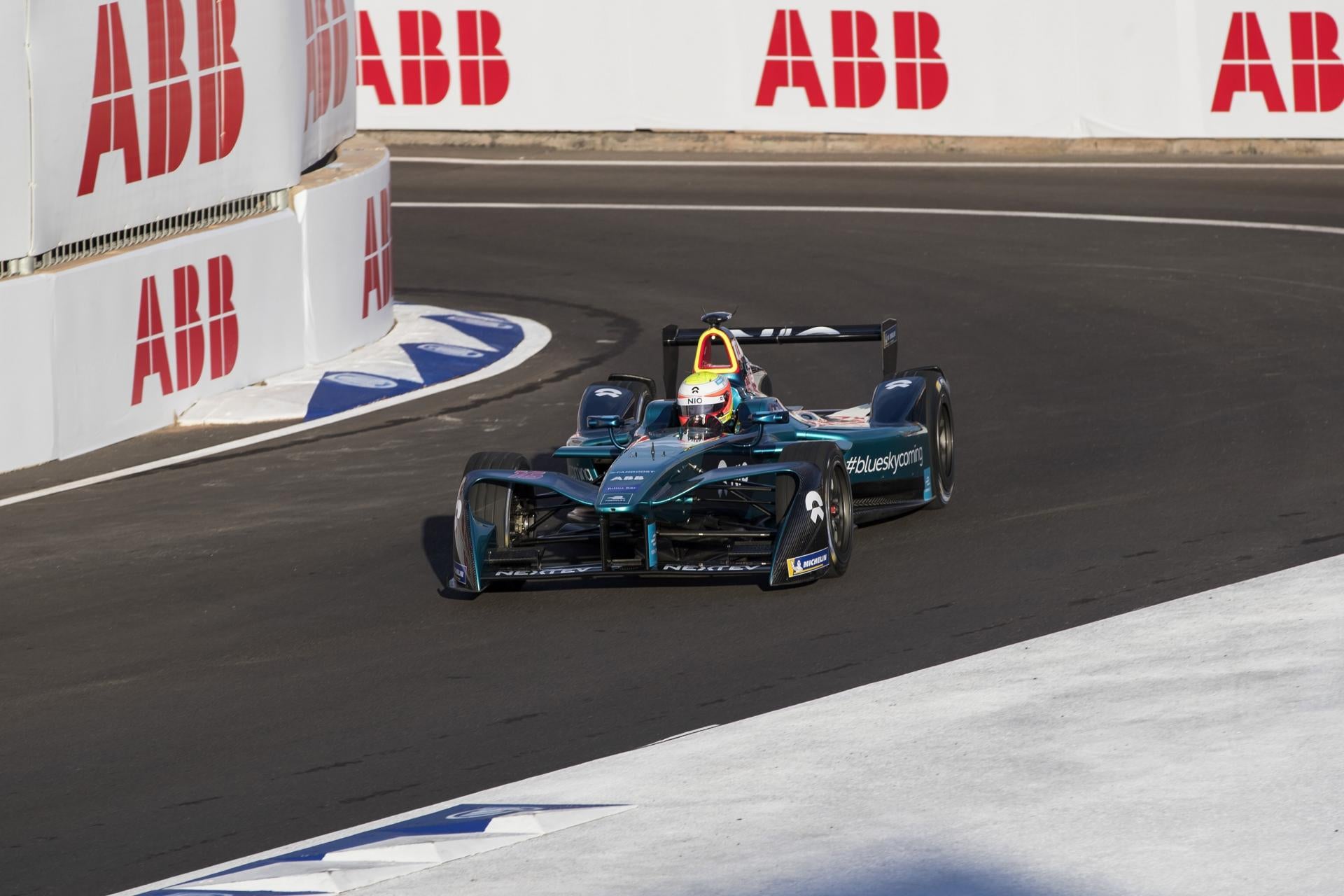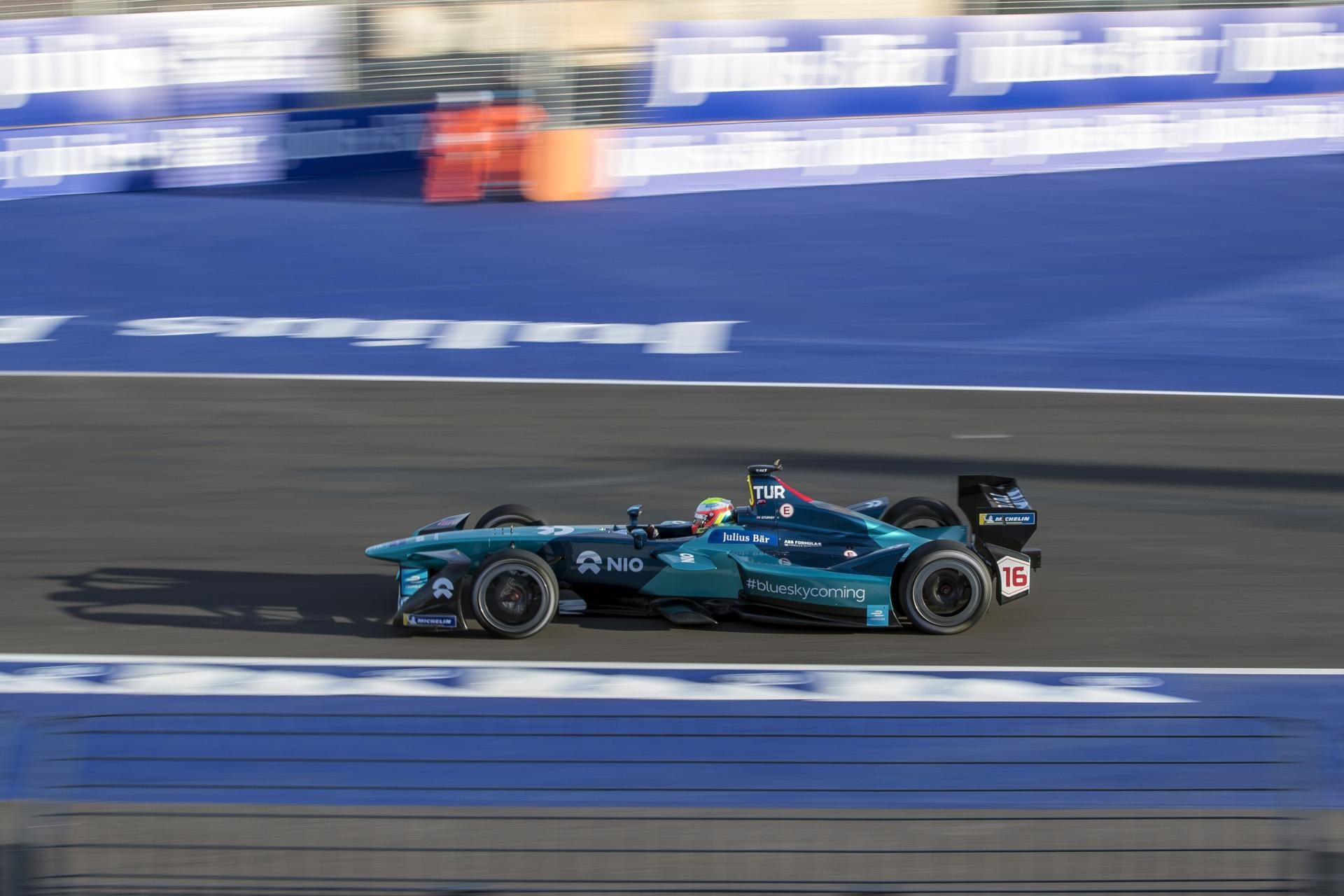 ,
13 January 2018: Race three of the 2017/18 ABB FIA Formula E Championship in Marrakesh, Morocco provided thrills and spills, but ultimately disappointment for the NIO Formula E Team today. After solid qualifying performances from drivers Oliver Turvey and Luca Filippi, Oliver was forced to retire from the race after his first stint, while Luca endured a physically and mentally demanding competition and came home in P16.
Drawn in the fourth Qualifying group session, Oliver rounded out the Top 10 for the start of this afternoon's 33-lap E-Prix. However, his NIO 003 encountered a technical issue on the way to the grid and he was forced to commence the race from the pitlane in his second car. After driving an extremely strong first stint from essentially the back of the grid he came in for what would have been his pitstop from P8. Oliver had to retire from the Marrakesh E-Prix as unfortunately the team was unable to resolve the issue with his first car with enough certainty that it would have been safe for Oliver to continue in the race.
Luca qualified in P11 from group two this afternoon and went on to endure another challenging and demanding E-Prix. He managed to keep his #68 NIO Formula E Team challenger out of the wall, but sadly not out of trouble when he was hit from heavily on the very first lap, sustaining suspension damage that was to compromise his whole first stint. A further incident after a Full Course Yellow during his second stint meant that Luca's race became increasingly more difficult as his car endured further damage. The Italian struggled with pace for the remainder of the race and crossed the line in P16 at the end of the 2018 Marrakesh E-Prix.
Oliver Turvey (Car #16)
"It was a bit of a frustrating day. We had a good car in second practice and we were confident going in to Qualifying. The start of my quick lap was good, but unfortunately, we got a Red Flag, as we did in Hong Kong, and this compromised our session.
"For the race, as soon as I pulled out of the garage I heard a noise in the car on my way to the grid and when we got there we couldn't resolve the issue. We then decided to start from the pitlane in the other car and I went out and tried to maximise what we had. The car felt very strong and had really good pace; I was able to move from last to 8th and if everything had gone right today there was a very good chance that we would have been right up in the points again. Our pace in the first stint was as good as the leaders, so it is frustrating to have a technical issue, but I believe that we showed today what we are capable of if everything goes right and we have a bit of luck."
Luca Filippi (Car #68)
"Unfortunately, my race lasted three laps only. My start was good, I gained a couple of positions and I was feeling confident with the car and balance. Then somebody from behind hit me badly on my front left wheel and my car was damaged for the whole first stint. I lost a lot of time and we had to change the strategy because of that, and it was really a big struggle for the rest of the race. We have to review the videos to see who it was who hit me and what happened, but I really felt it was a shame - it would have been a good opportunity to get points given the pace we had, so I am gutted."
Gérry Hughes, Team Principal, NIO Formula E Team
"It is always difficult after a day like today to think that we have done a good job and clearly we had a number of issues throughout. Qualifying was a difficult as Oliver had a Red Flag interrupt his session, for a second event, which meant that he had to essentially repeat the lap and make the most of it, which he did. Luca had a solid qualifying performance, certainly from where he was during the morning practice sessions, and so we were more confident going in to the race.
"The race itself brought a multitude of issues for us, culminating in Oliver having to retire after an excellent first stint. Starting from the pitlane, and essentially joining the back of the grid, he made superb progress through the field and showed extremely competitive pace. We'll go away and analyse our performance compared to the lead drivers from this event and ensure that we give Oliver a reliable car with which to race with in the future.
"Luca had another difficult race, much like Sunday in Hong Kong. He got hit heavily on the opening lap and then pushed wide by another car during his second stint, sustaining suspension damage to his car. We decided to bring him in to pit early at, unfortunately, about the same time as the full course yellow was deployed. We were on the back foot already and so this coupled with Luca having a longer second stint ultimately meant that he wasn't going to be quick in terms of overall pace.
"All-in-all it was a very difficult race for NIO this afternoon, but we have to take away the positives from our performance with Oliver in the first half and focus forward for the Santiago event in just under a month's time."
The 2017-18 ABB Formula E Championship continues on 3rd February 2018 when it ventures to Santiago, Chile for the first time.