Newsroom
Pressemitteilungen
05/02/2020 05:56
Standing Strong Together: NIO and Its User Community Continue Fight Against Coronavirus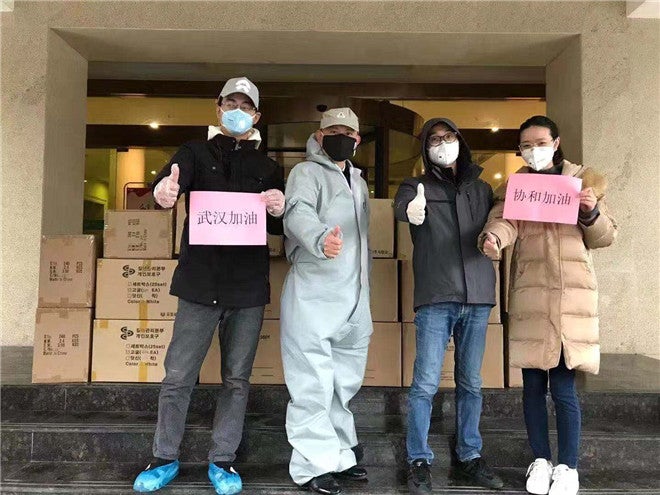 Both NIO and its users are tackling the coronavirus in China. Although the outbreak is severe, NIO and its user community are fighting together to combat the epidemic in different forms, both online and offline.
On January 24 (Lunar New Year's Eve), NIO urgently purchased RMB 300,000 (approximately $42,800 USD) worth of medical supplies and shipped them to Wuhan Charity Federation through NIO's user club in Wuhan.  
NIO, then, quickly utilized its User Trust institution and established the NIO Coronavirus Fund worth RMB 5 million (approximately $720,800 USD). With this flexible, open and efficient fund, NIO has actively engaged its users into the battle against the virus. In this fund, RMB 2 million was allocated as charitable fund of which RMB 1 million was directly donated and RMB 1 million was donated with funding. The NIO User Trust is funded by William Li to the users for philanthropic purposes and is supervised and supported by the NIO's user club in Wuhan.
Meanwhile, NIO has collaborated with WeDoctor, an online healthcare technology platform in China. All NIO APP registered users can access WeDoctor via app and get online medical advice, diagnosis, and therapy counseling services for free.  
According to preliminary statistics, as of February 2, over 14 NIO user clubs in 24 cities of 16 provinces and special administrative regions have raised more than RMB 310,000 and donated a large number of medical supplies, including face masks, gloves, goggles and protective suits, worth nearly RMB 4 million. Among these donations, the NIO User Club itself raised medical supplies worth of over RMB 3 million and donated them directly to hospitals in Wuhan. Moreover, users from around the country, actively responding to the call on the NIO app, have leveraged their personal resources and have taken action to combat the virus outbreak.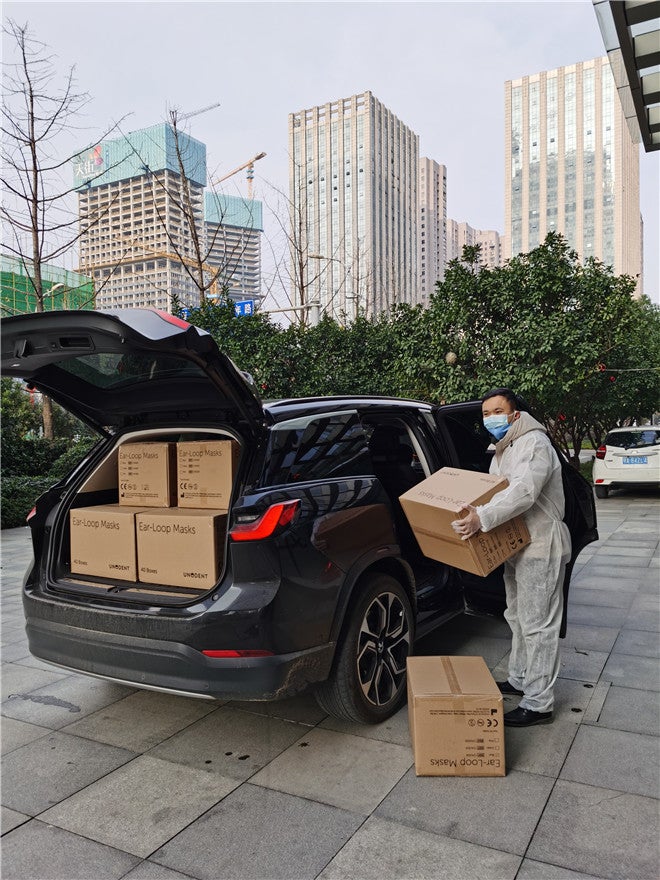 NIO users across the country have voluntarily collected and shipped large amounts of supplies to those in need, and more than ten users have been working in Wuhan. Since the coronavirus outbreak, they have been utilizing their ES8 and ES6 vehicles around China to serve front-line medics, make and deliver meals, and donate and transport medical supplies. Two NIO users, as members of the medical teams from Hunan Province and Jiangxi Province, have traveled to Hubei to support local medics. More NIO users also have selflessly dedicated themselves to this battle as front-line medics, builders of the Wuhan Huoshenshan Hospital, pilots of military transport aircrafts, etc.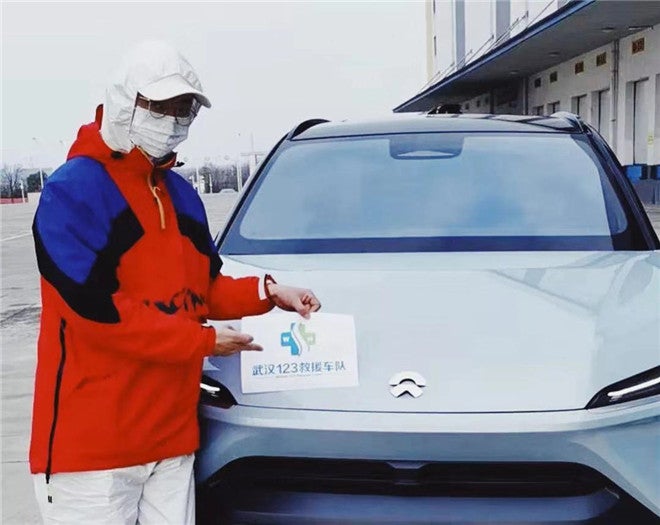 A NIO user from Nanchang with the user name 'Pangbibi Tianluo' on the NIO app is a doctor at the emergency center of the North Branch of Nanchang No.1 Hospital in Jiangxi Province. He has already traveled to Wuhan as a member of the first medical team from Jiangxi and is working at the Wuhan No.5 Hospital. Our NIO users taking action during this outbreak encourages even more individual users to also do their part.
In this fight against the coronavirus, NIO is working hand-in-hand with its users, fully mobilizing both itself and individuals, and jointly fulfilling our social responsibility. NIO and its users would like to pay tribute and thank the vast number of medical staff fighting the coronavirus epidemic.