Newsroom
Blog
NIO x Alan Walker, Hello World, Now Available Globally
23 mars 2022 by NIO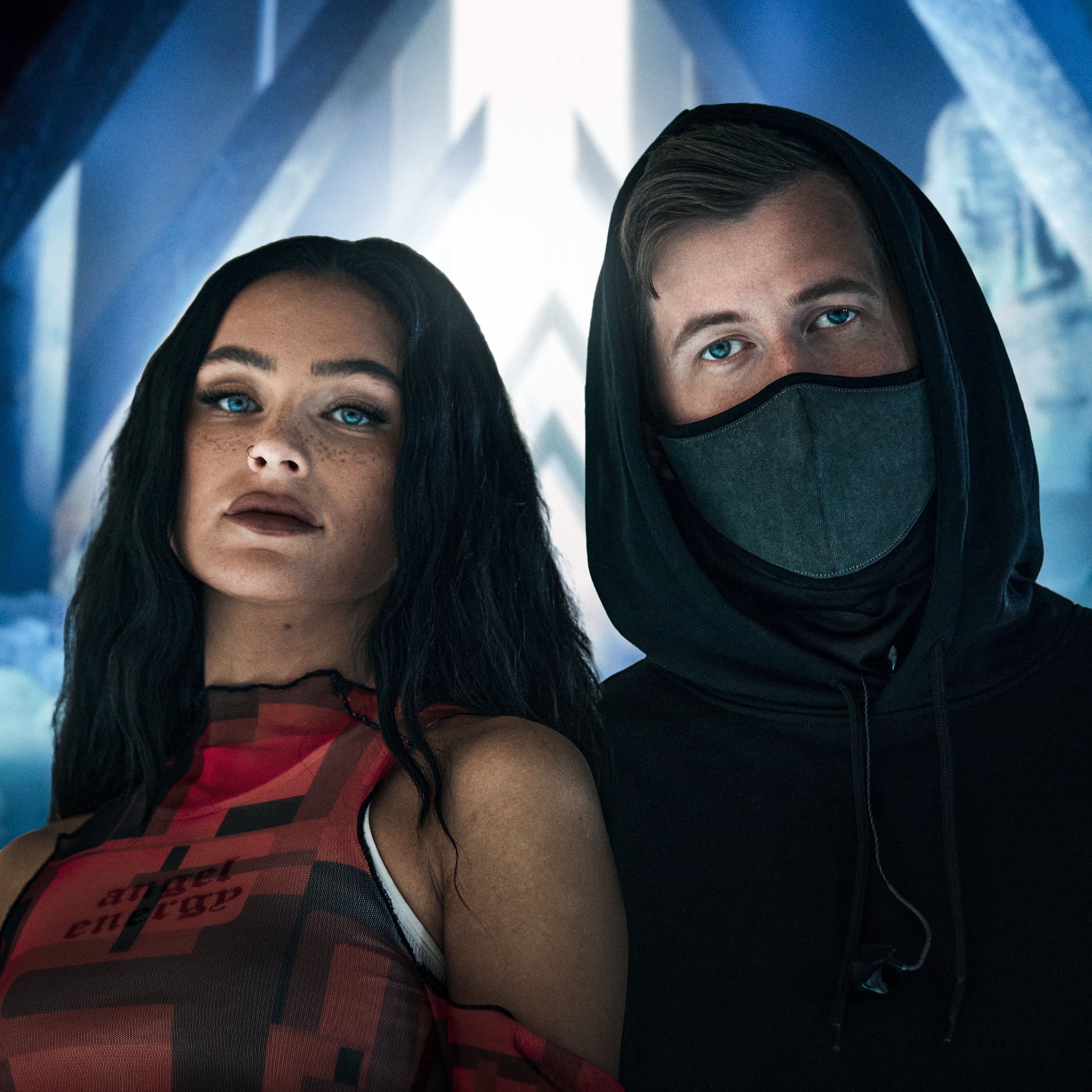 For NIO Day 2021, we collaborated with Alan Walker, a world-renowned Norwegian DJ, to bring a new virtual music live show to our international community.
On March 9, 2022, Alan Walker's new song, Hello World, was released globally on Spotify, Apple Music, YouTube, Tidal, and more.
Using XR (extended reality) technology, Alan brought a new virtual music live show for the first time to our international community. We created a bridge between the real and digital world, and together with users and fans worldwide, we enjoyed "Hello World," the theme of NIO Day 2021.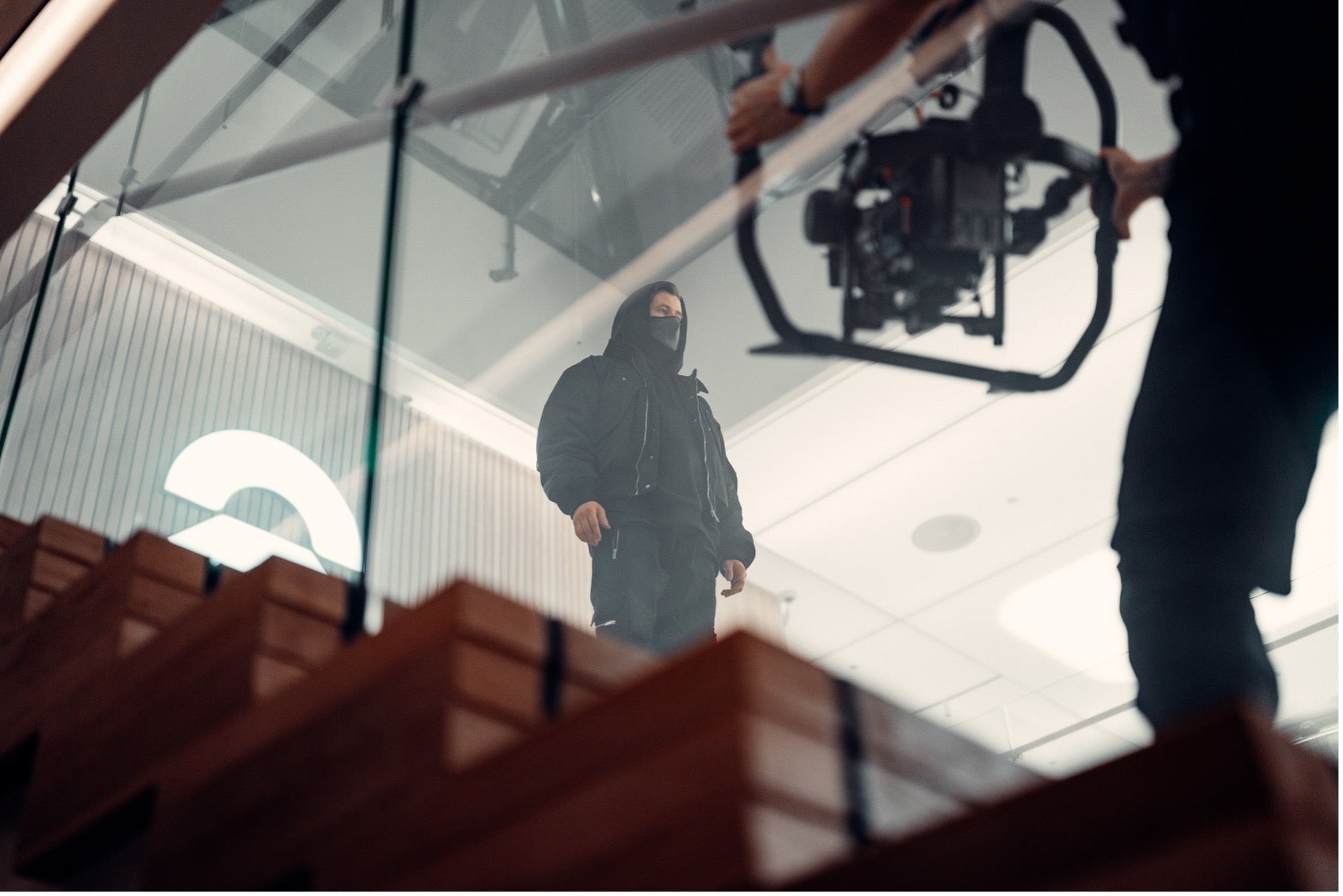 Following NIO Day, Alan shared his thoughts around his whole experience.
What about NIO motivated you to do this collaboration?
As a car enthusiast myself, I am incredibly interested in innovative, but most importantly, sustainable cars. I am passionate about using my platform to bring attention to environmental issues. It's a topic I often implement in my work and music, especially my merchandise. At the moment, for every purchase, a tree is planted, and I want to continue taking more action. This collaboration is a perfect match as we share the same values in progressing the industry.
Did you drive a NIO car during the shoot? Did you listen to your songs in the car?
I was very lucky to drive a NIO car during the shoot. It was a very exciting experience. As far as the music goes, I have a playlist that I love to listen to while driving!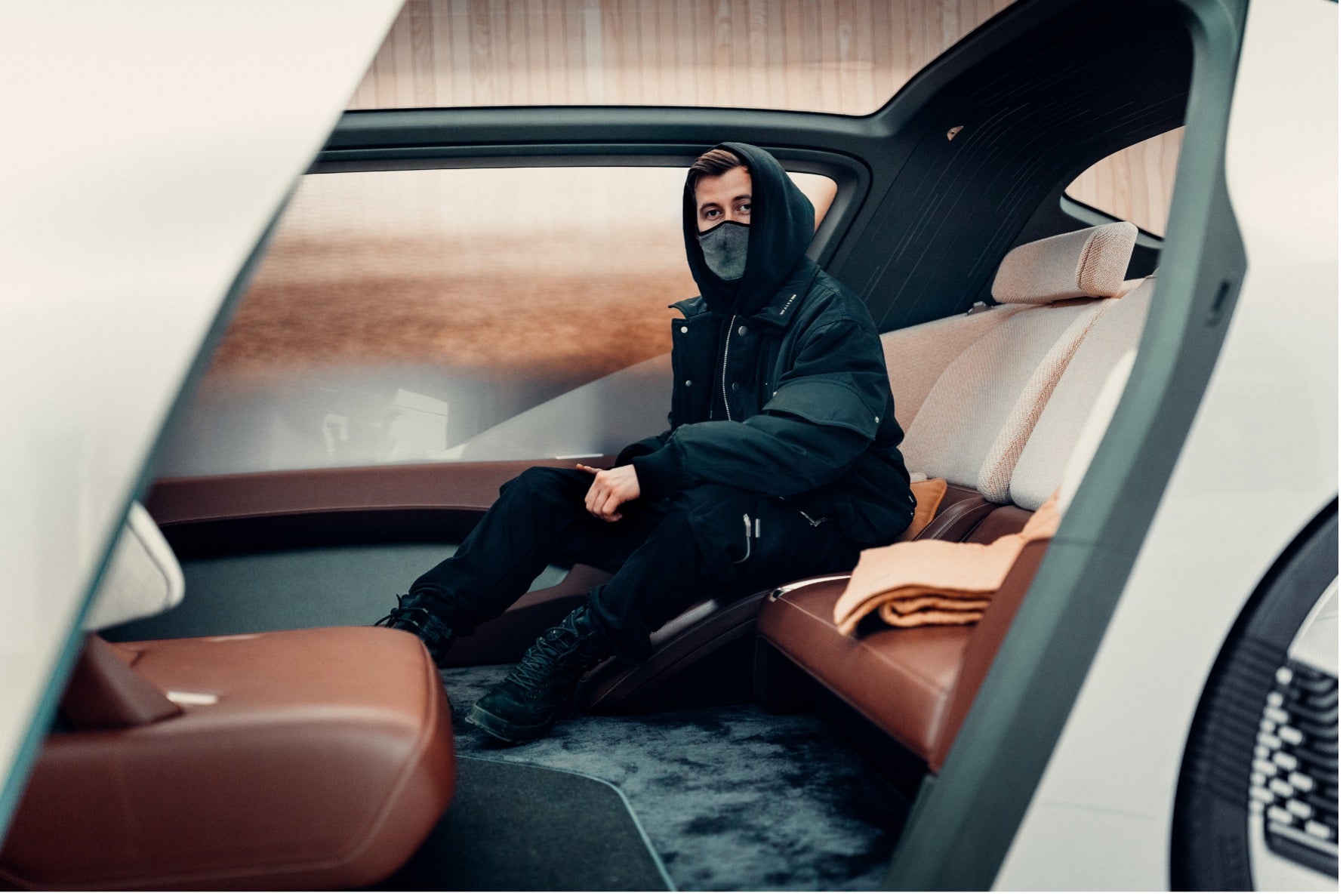 What was your impression of NIO House Oslo? What did you like the most?
It was much bigger than I had imagined! I enjoyed how it's a multi-functional space and also its amazing design. It felt surprisingly cozy at the NIO House. My favorite thing was checking out all the cars displayed and hanging out in several spaces.
How do you understand the theme of "Hello World"? What can you tell us about the process of writing the song?
I understand it as introducing the world to a new way of viewing automobiles and expanding NIO's vision of protecting the environment without compromising design and sophistication. I am looking forward to seeing where NIO can take us next!
It's always exciting but challenging to write a song for a specific project, but I feel like I managed to find a sound that fits the brand. I also had the pleasure of collaborating with Torine on Hello World once again.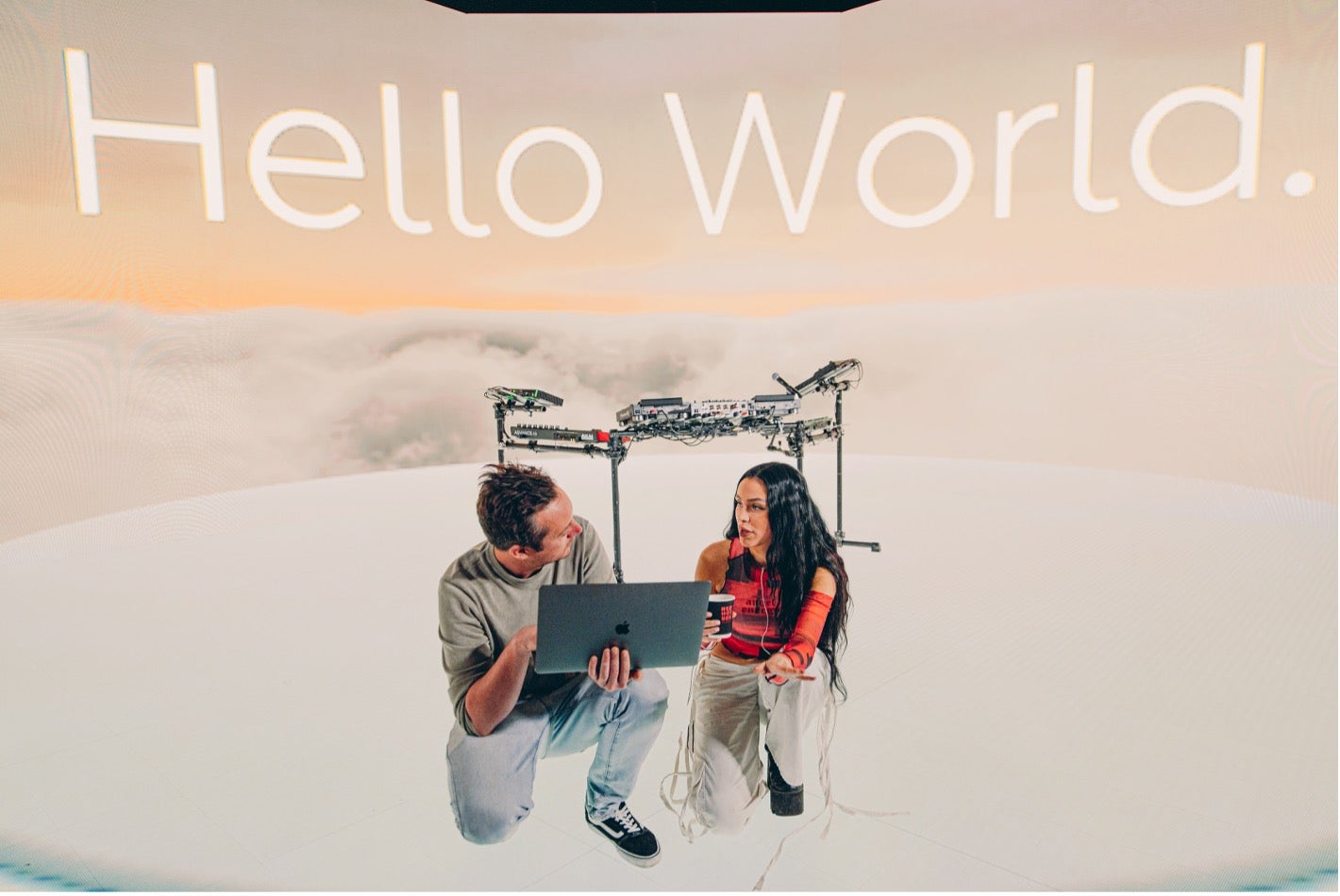 Is this your first time on an XR stage? How is the whole shooting and performance process?
Yes, it is my first time on an XR stage. It was an insane experience. I enjoyed every minute of it! I think it's an upgrade from the usual green screens, and it gave my team and me a lot of room to play with the effects to bring the performance to another level. You have many opportunities to change the scenery and immerse the audience in your universe in the XR stages.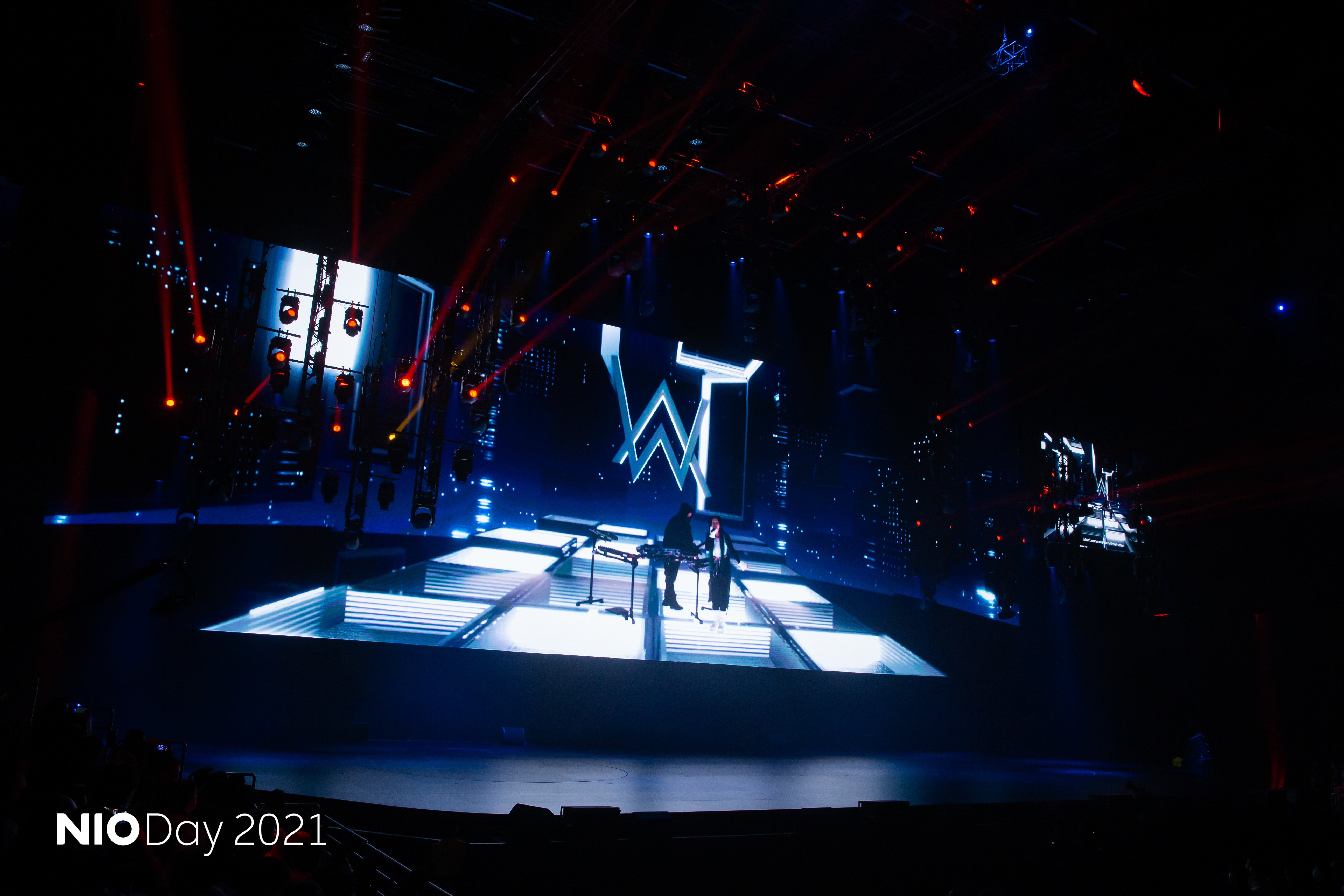 What's your biggest takeaway after participating in this NIO Day?
That change starts by taking action. I am amazed by the NIO team, who are incredibly creative, welcoming, and inspiring. Thank you for having me on this special day!