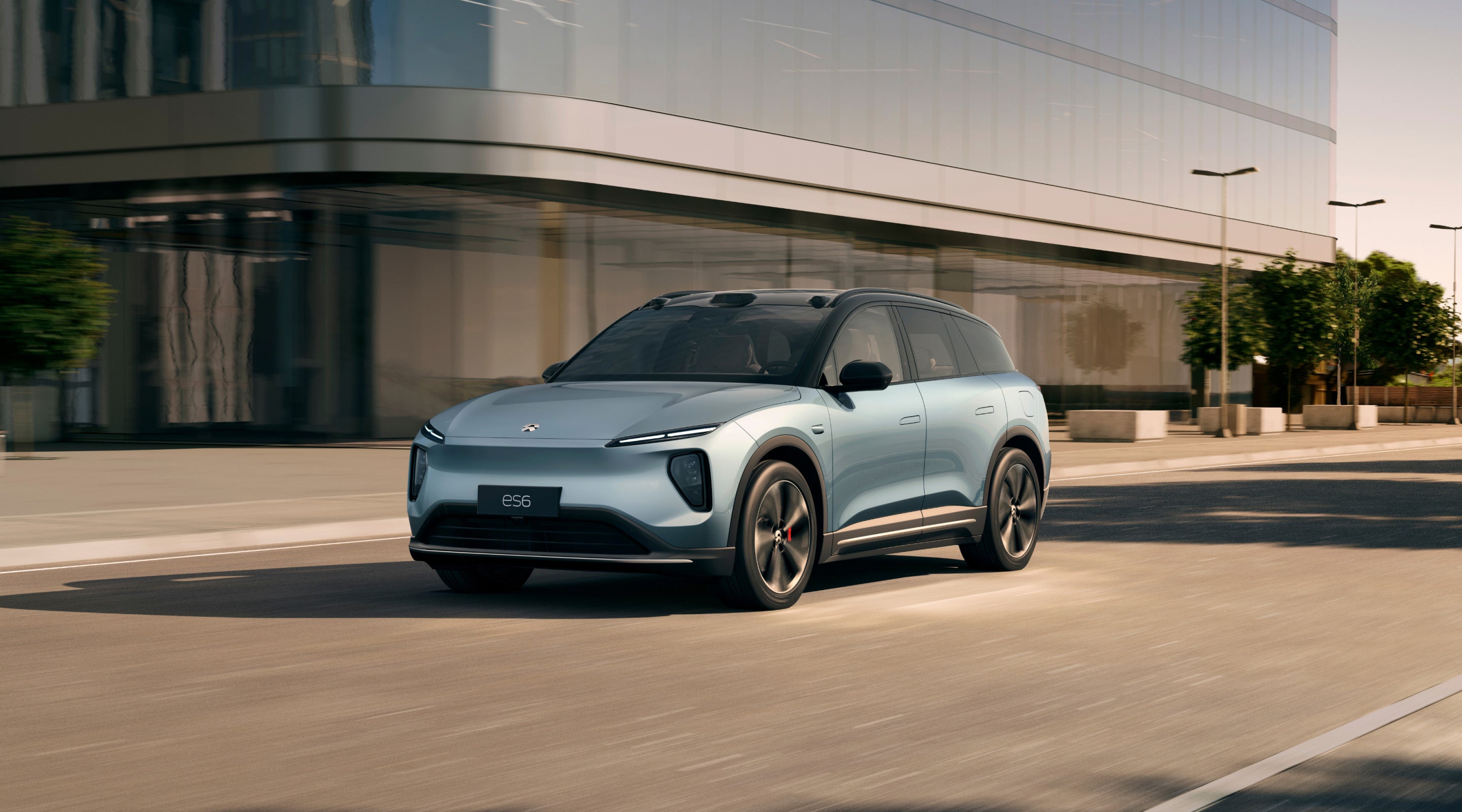 All-New ES6. Life is On.
A smart electric all-round SUV ready to celebrate every joyful moment with you.
Its dynamic stance proudly conveys its uplifting persona. A versatile companion. There to explore life. There to explore new experiences. With you.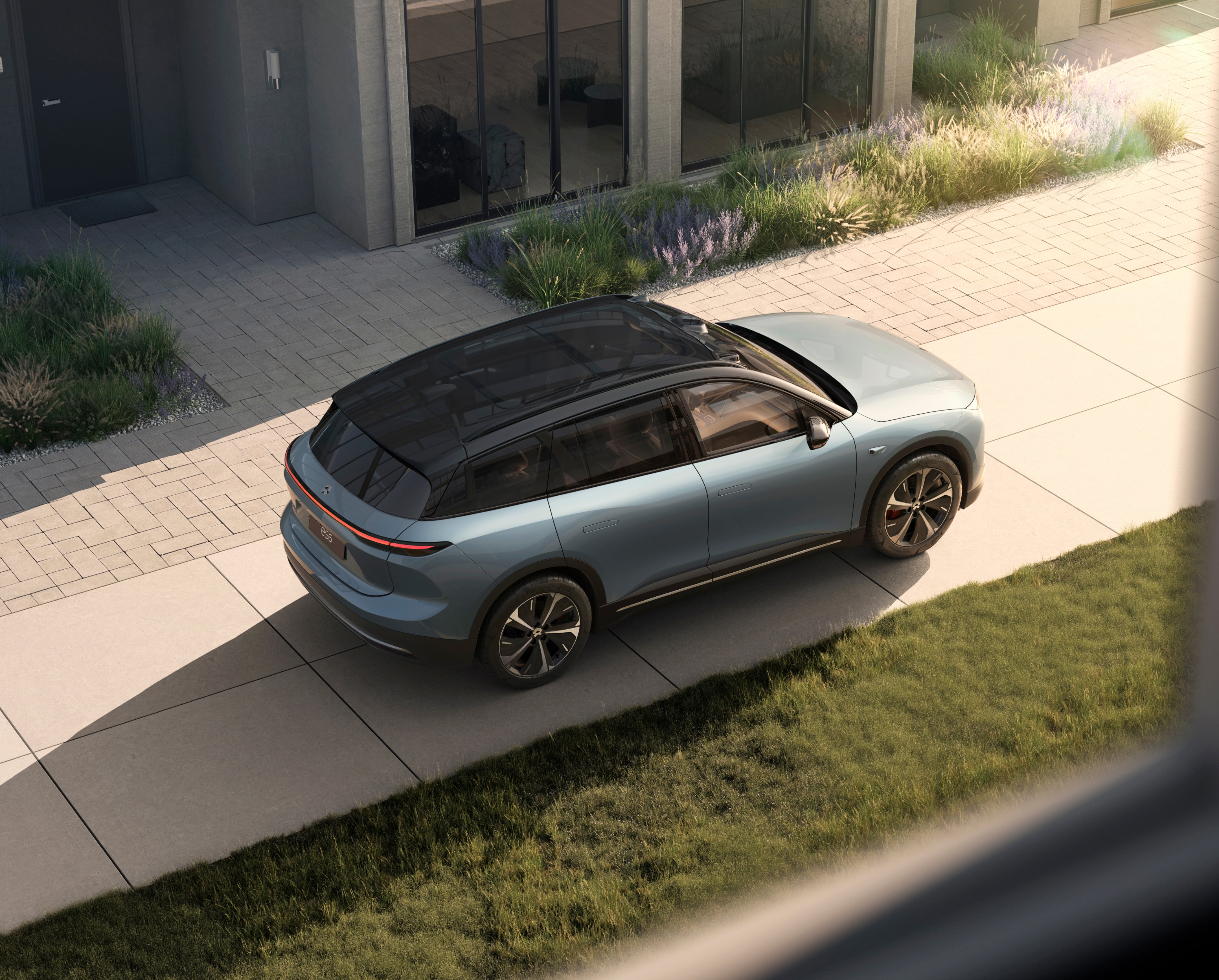 Exterior
Imposing and Powerful
Rendered in an even more pure, refined and progressive form, ES6 is the latest expression of NIO's design language.
Wide shoulders and a tight belt line demonstrate the progressive profile and strength of character in ES6's DNA.
The long wheelbase and short overhangs provide the dynamic platform that expresses its power and sportiness.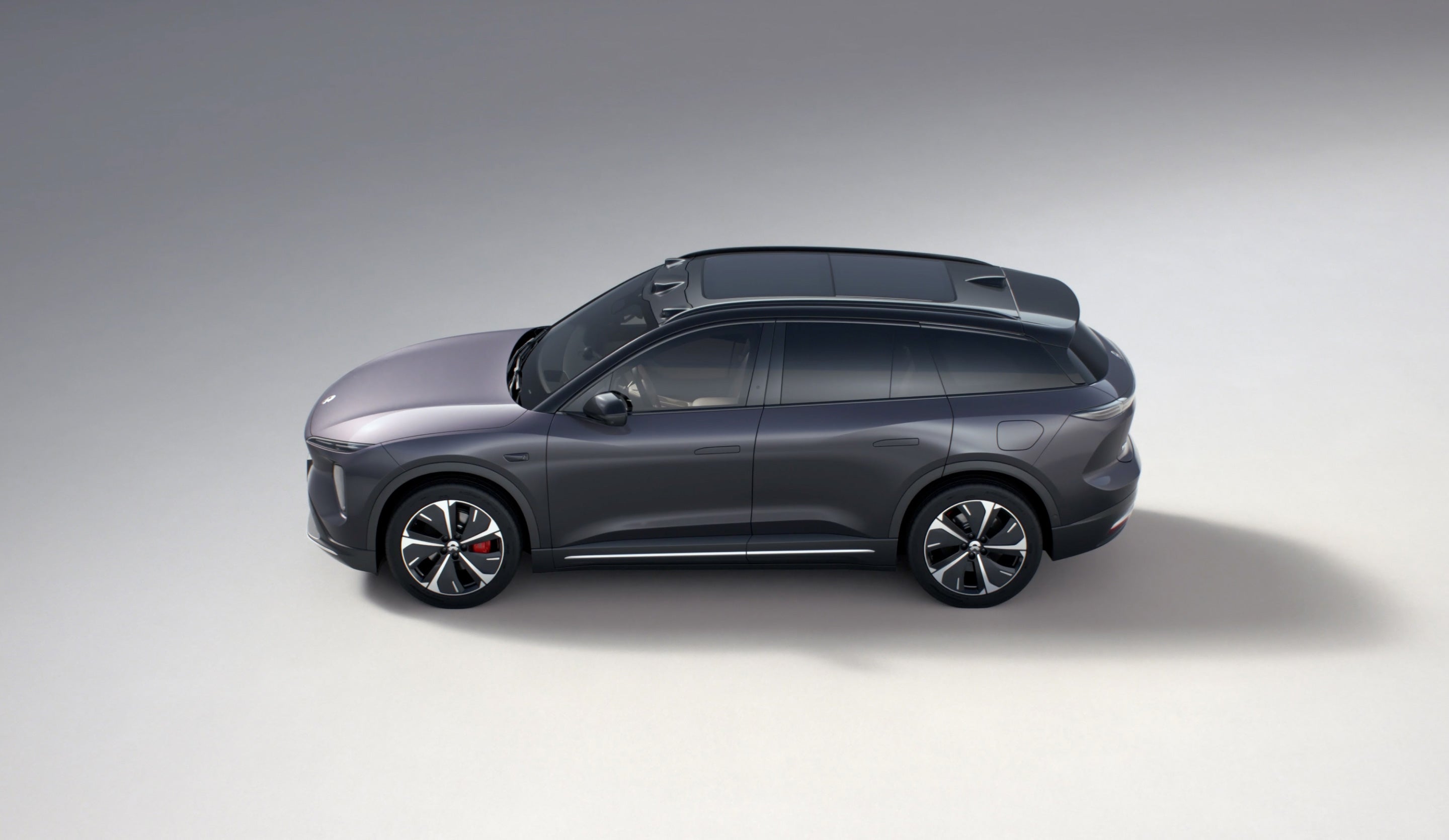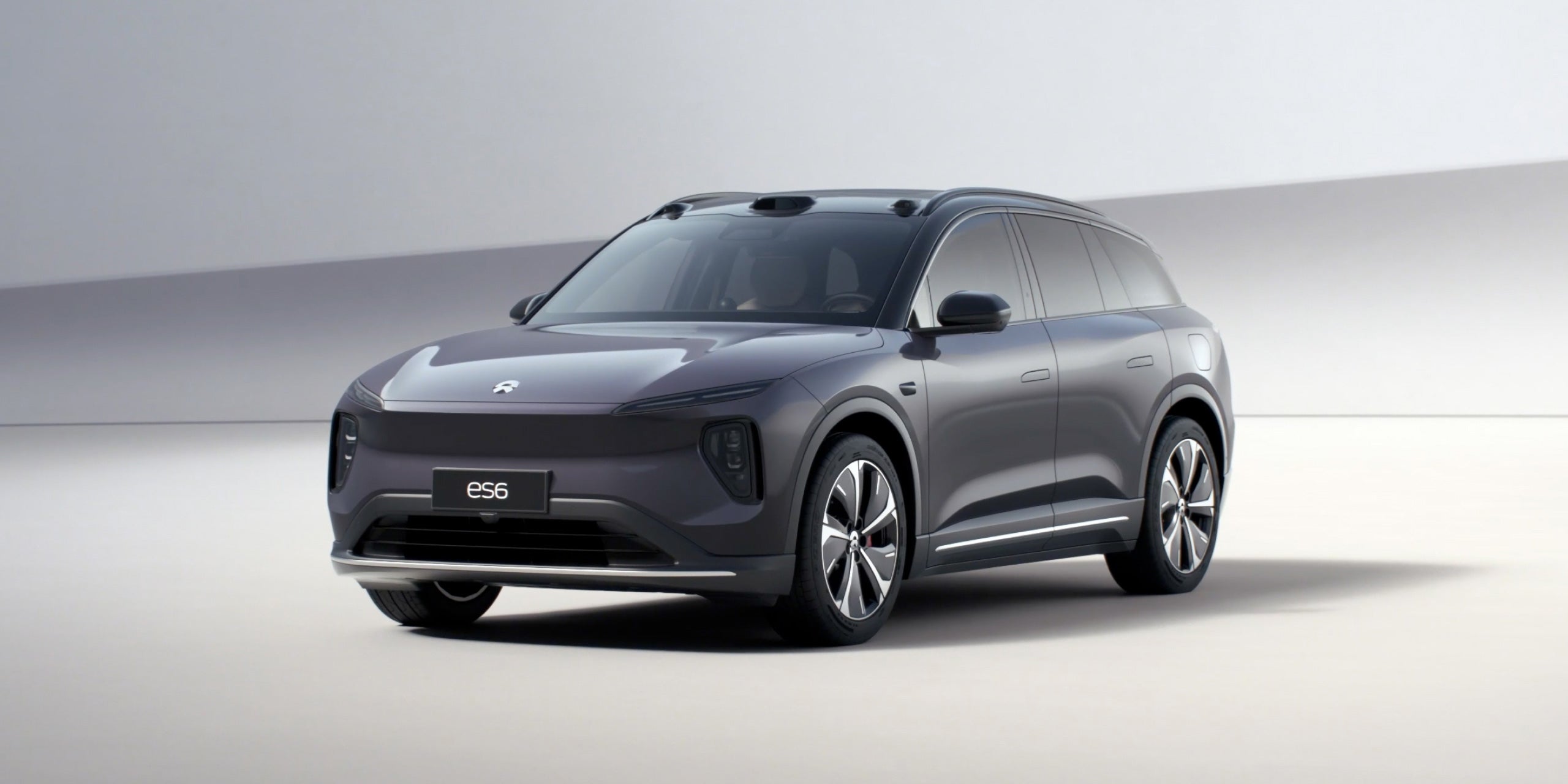 Design for AD
The future is here. And everything about the design is integrated with technologies that improve the daily experience. A crafted watchtower is integrated into its roofline complete with LiDAR. The front fascia features a crafted X-Bar design that is synonymous with the NIO design DNA.
Flush Door
Handles
Capacitive flush door handles and soft-close doors make entry and exit elegant and effortless.
Flush
Windows
The side windows are flush with the B and C pillars to create a continuous and pure surface.
Hidden
Rear Wiper
The rear wiper is integrated into the spoiler, allowing for impeccable rear visibility and a minimalist, classic design.
Lights On, Heads Turn
The Double-Dash Daytime Running Lights, Smart Matrix Headlights and Air Curtains work in harmony to play an enchanting visual symphony.
The side turn signals underneath the side view mirror showcase a sophisticated design expression and are invisible until needed.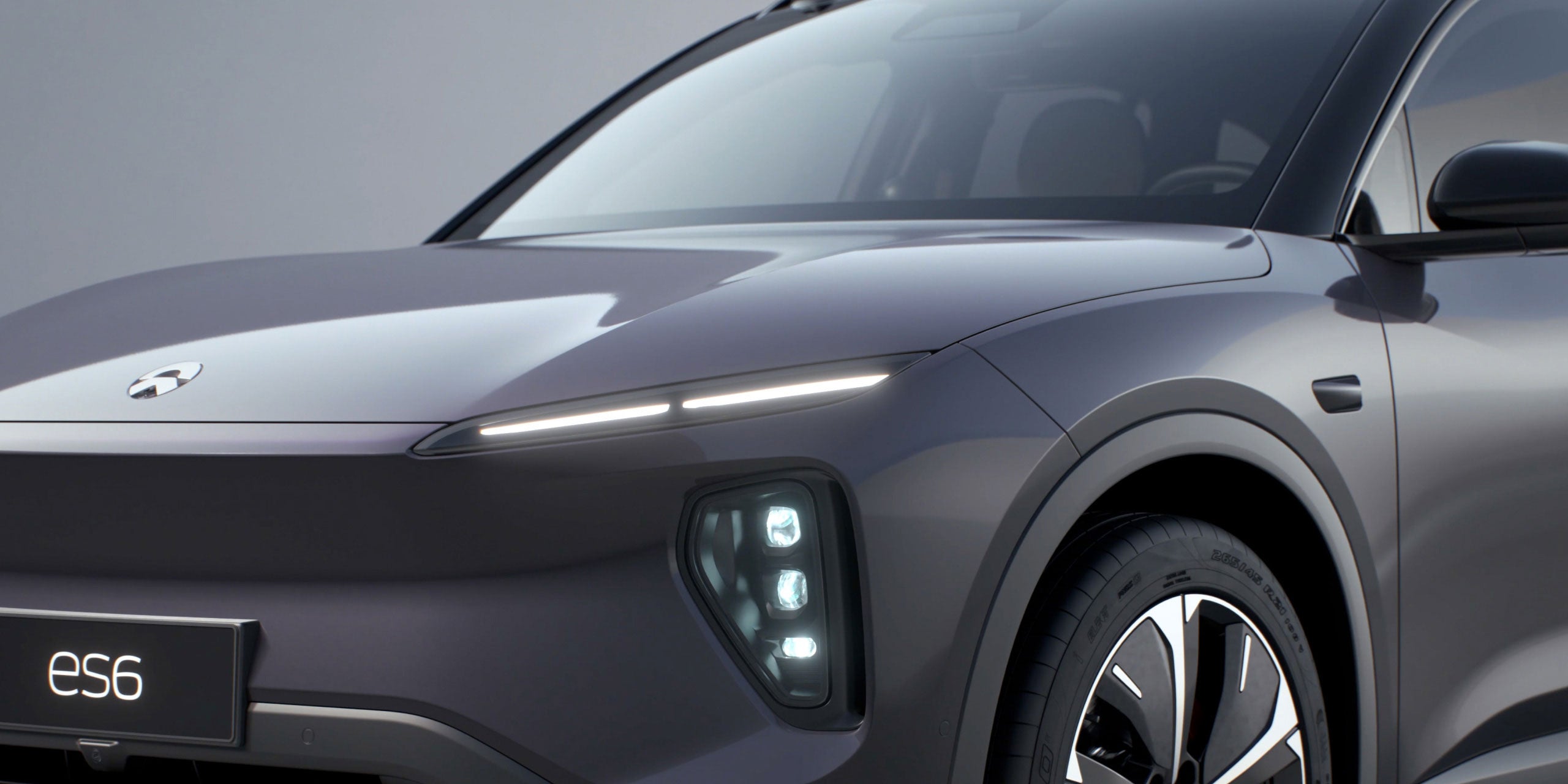 Smart Lights, Safe Journeys
Integrating many micron-size high-brightness LEDs each of which can be controlled independently, the Smart Matrix Headlights deliver precise light control, automatically adjusting the exterior lighting to road conditions.
Adaptive High Beams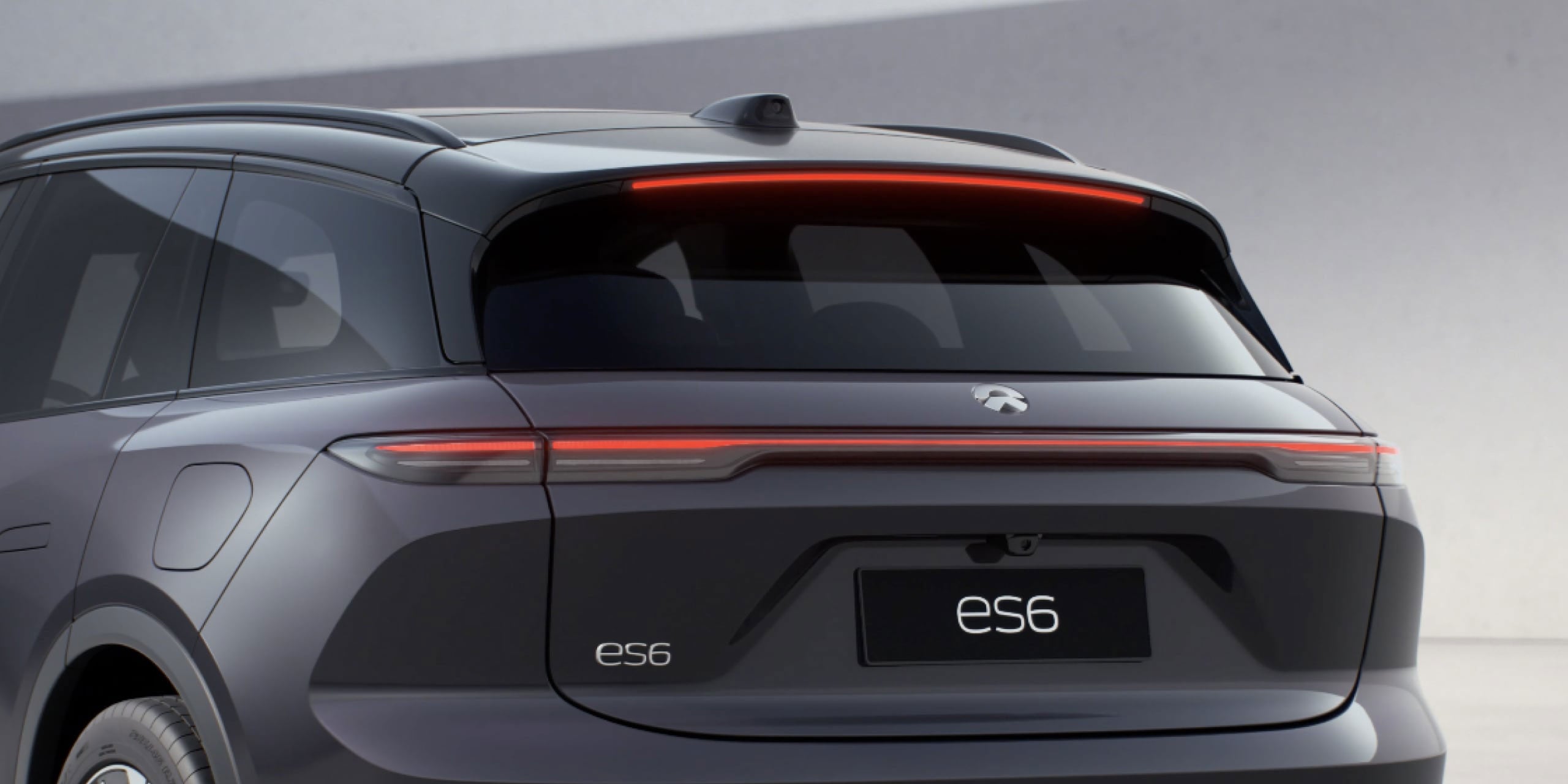 illumiBlade Taillight
The slim illumiBlade taillight and the center brake light frame a sculptured and captivating rear end, making this car unmistakably NIO.
Express Yourself in Color
10 exterior colors inspired by the different skies worldwide, including a new color exclusive to The All-New ES6, Galaxy Shadow.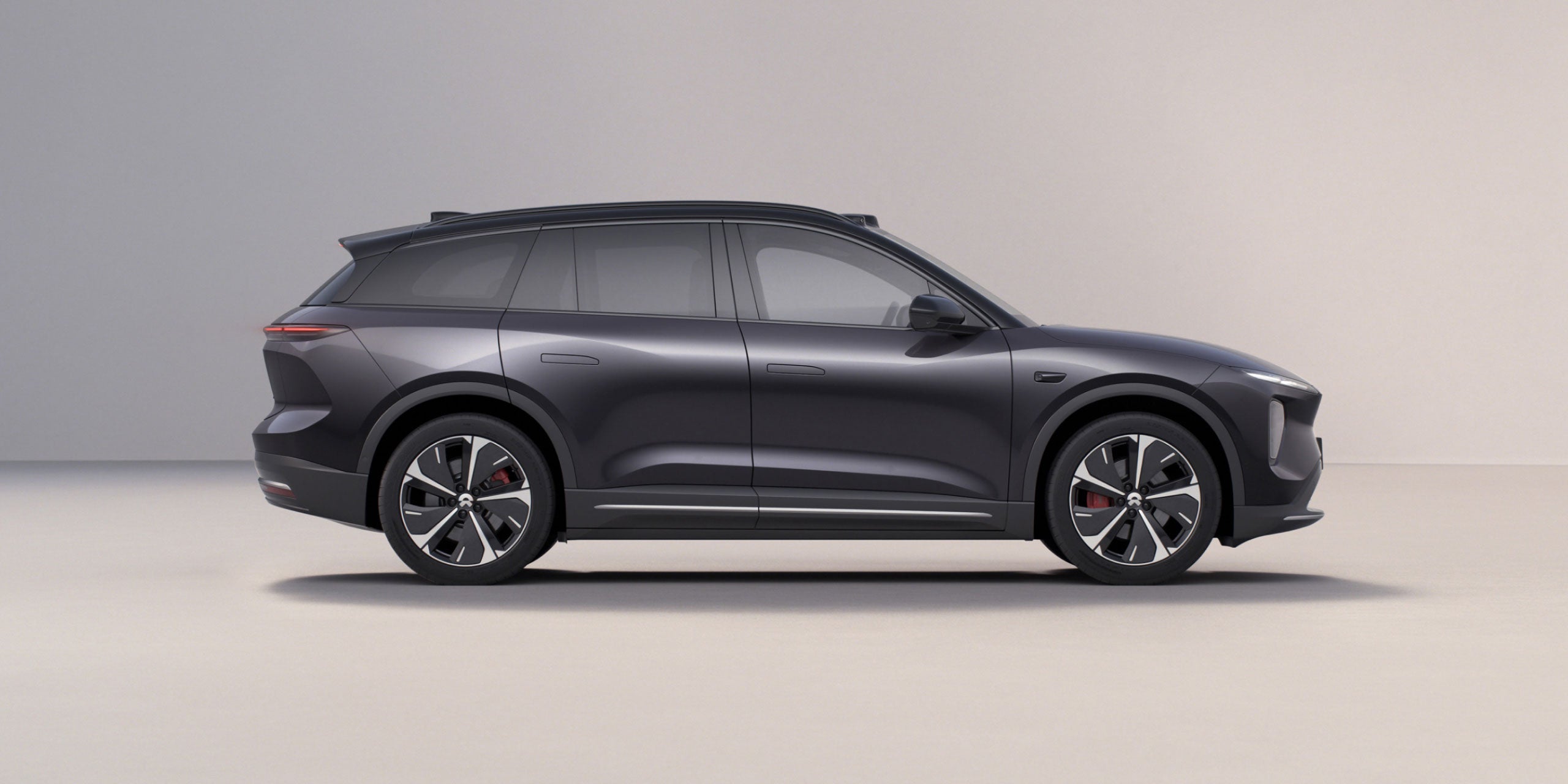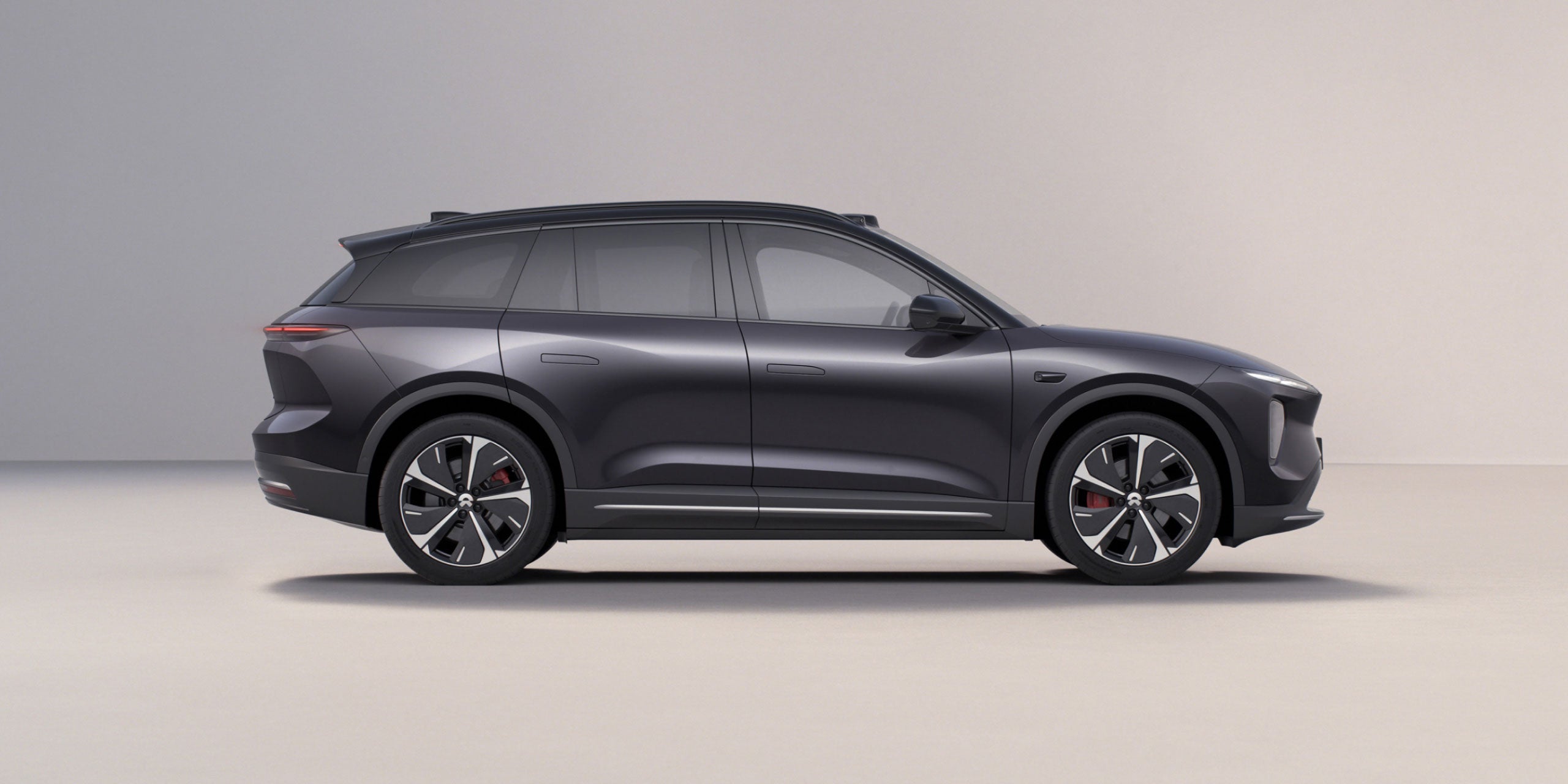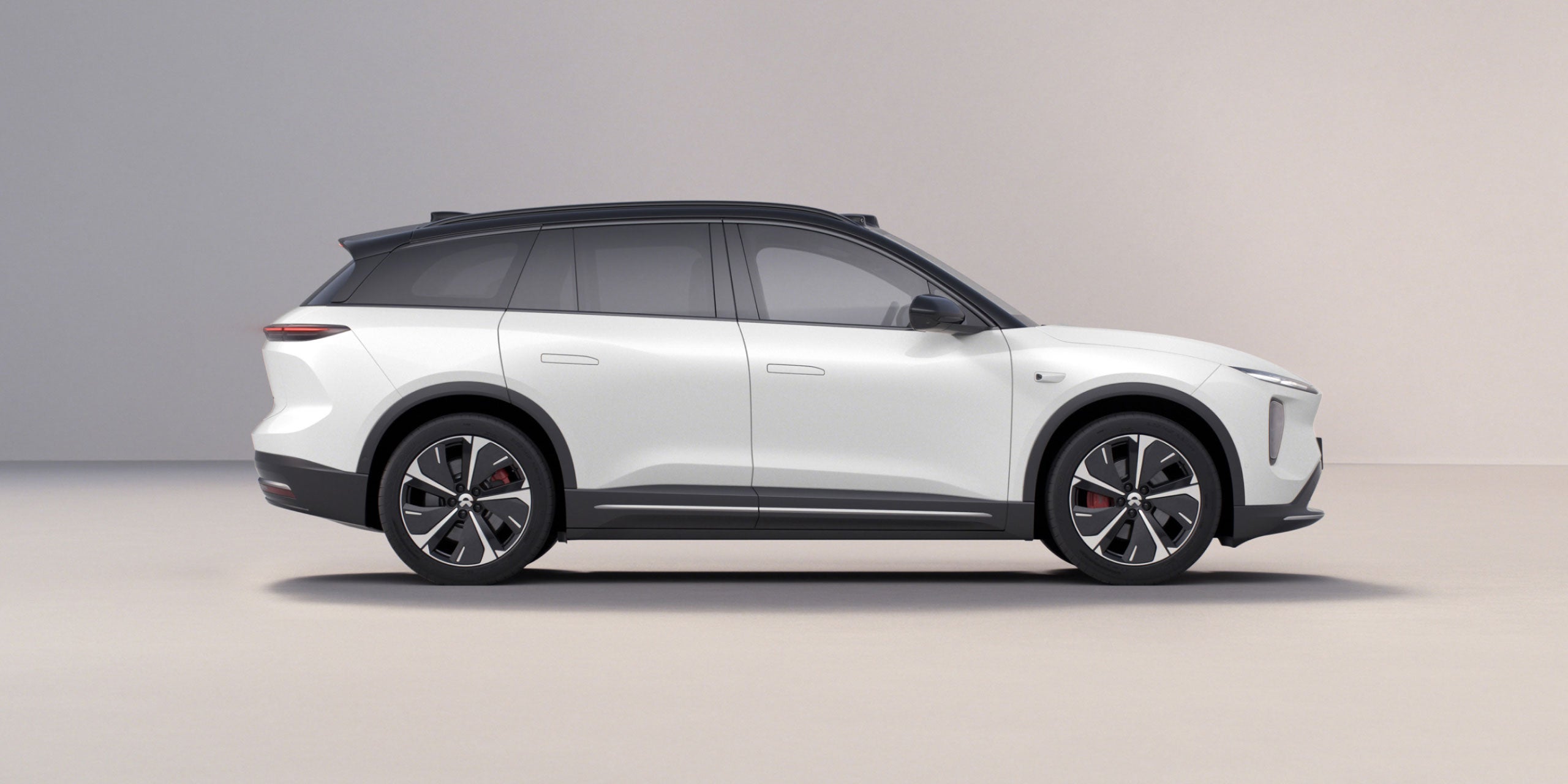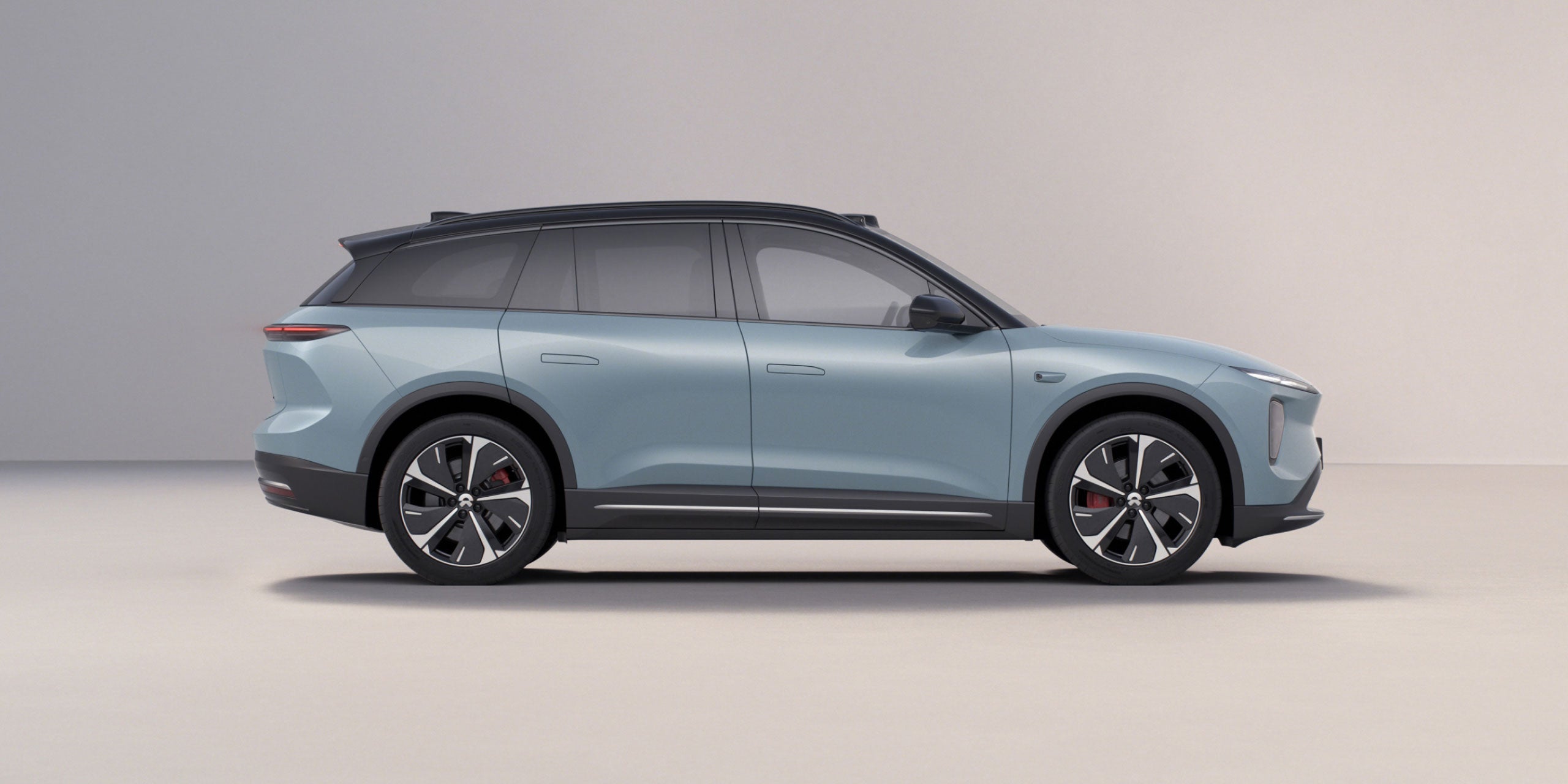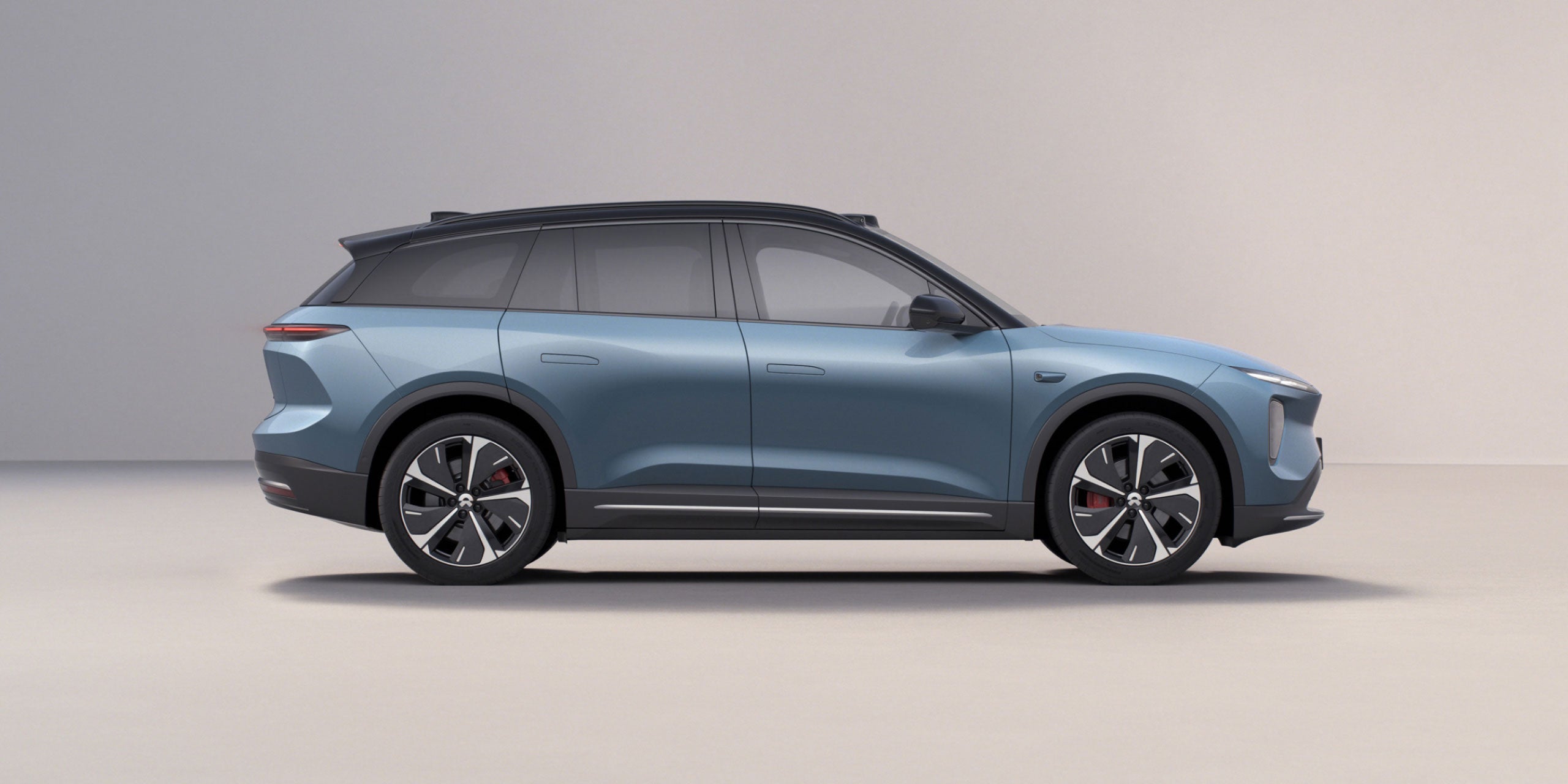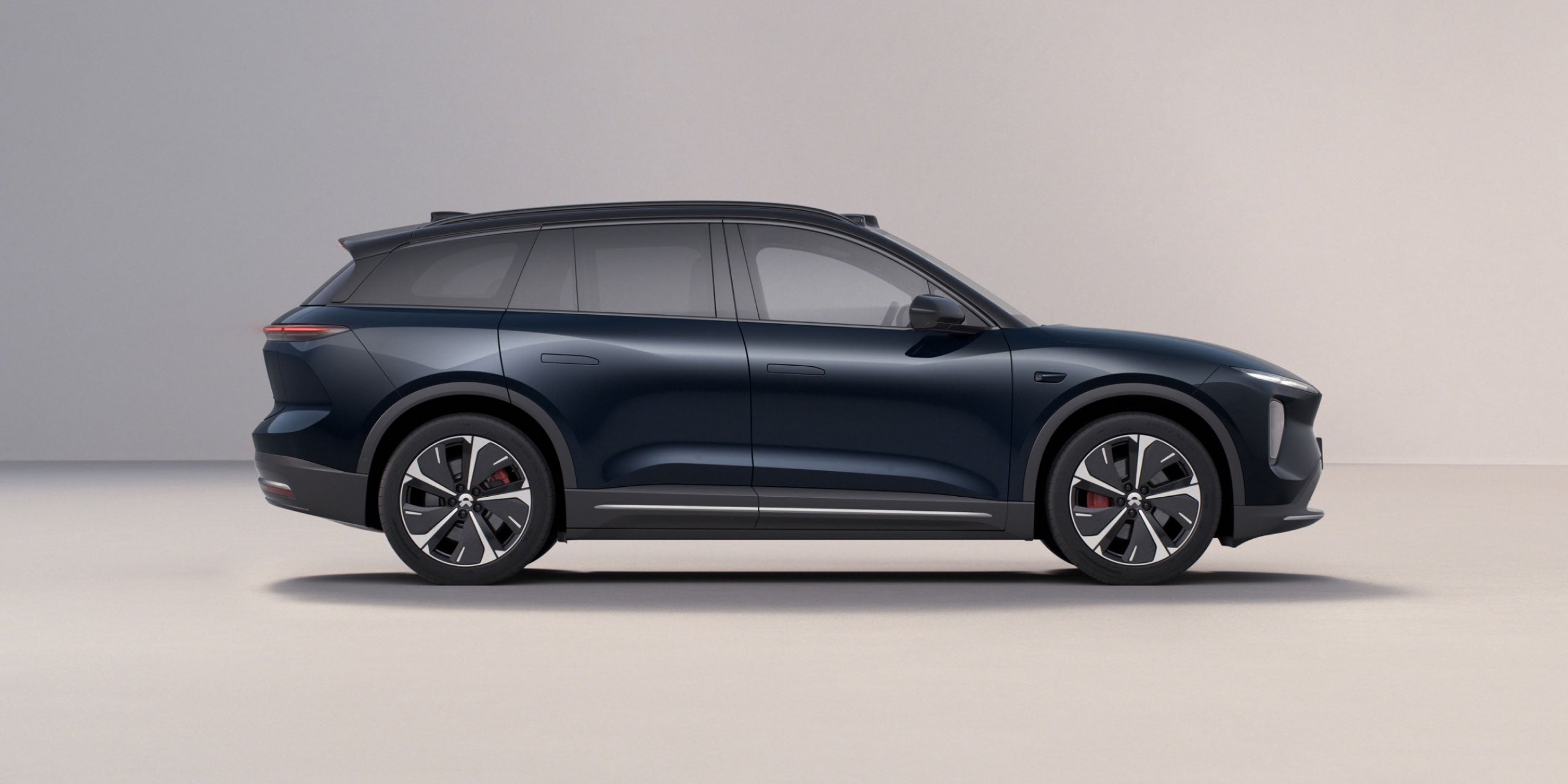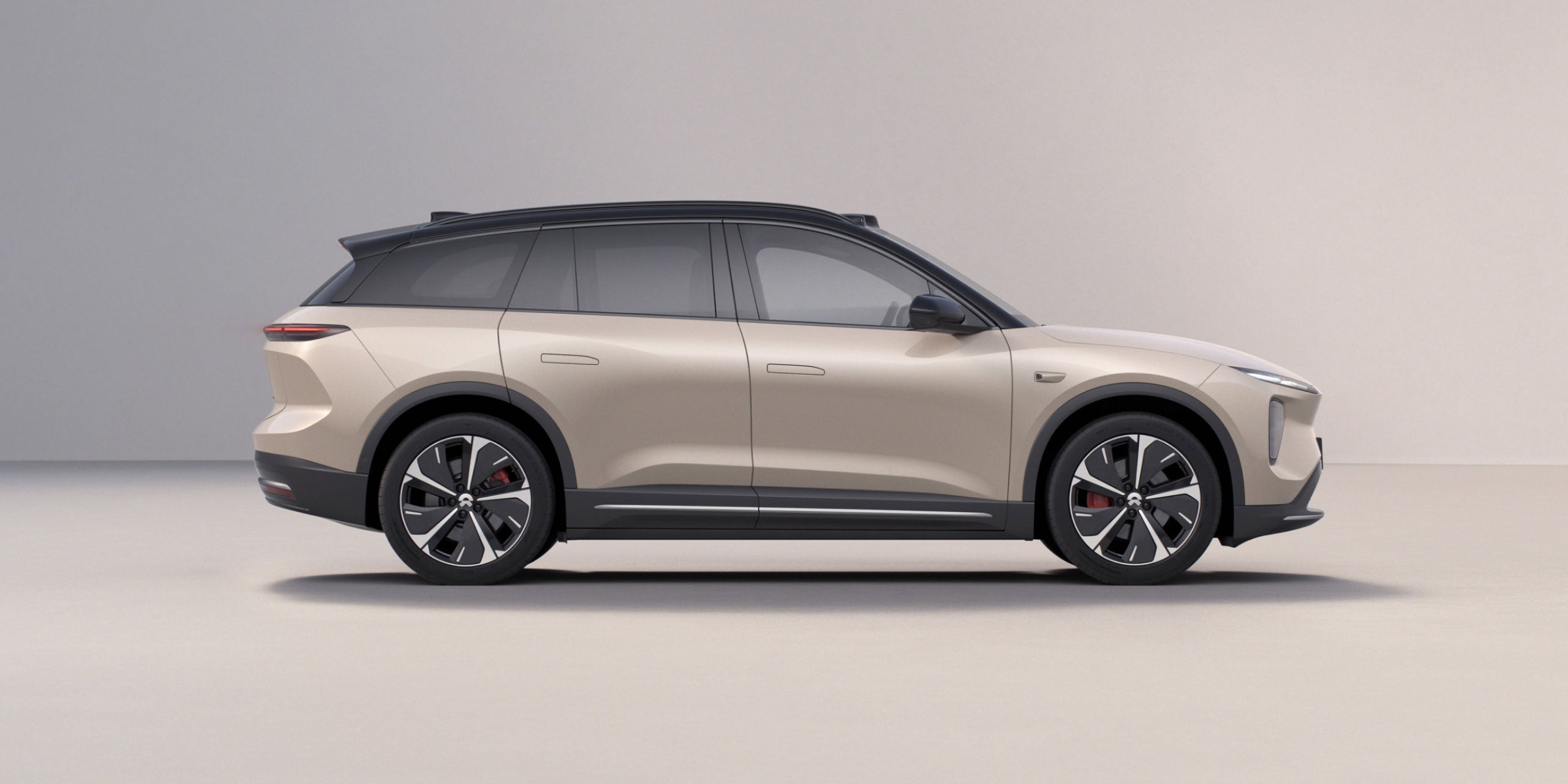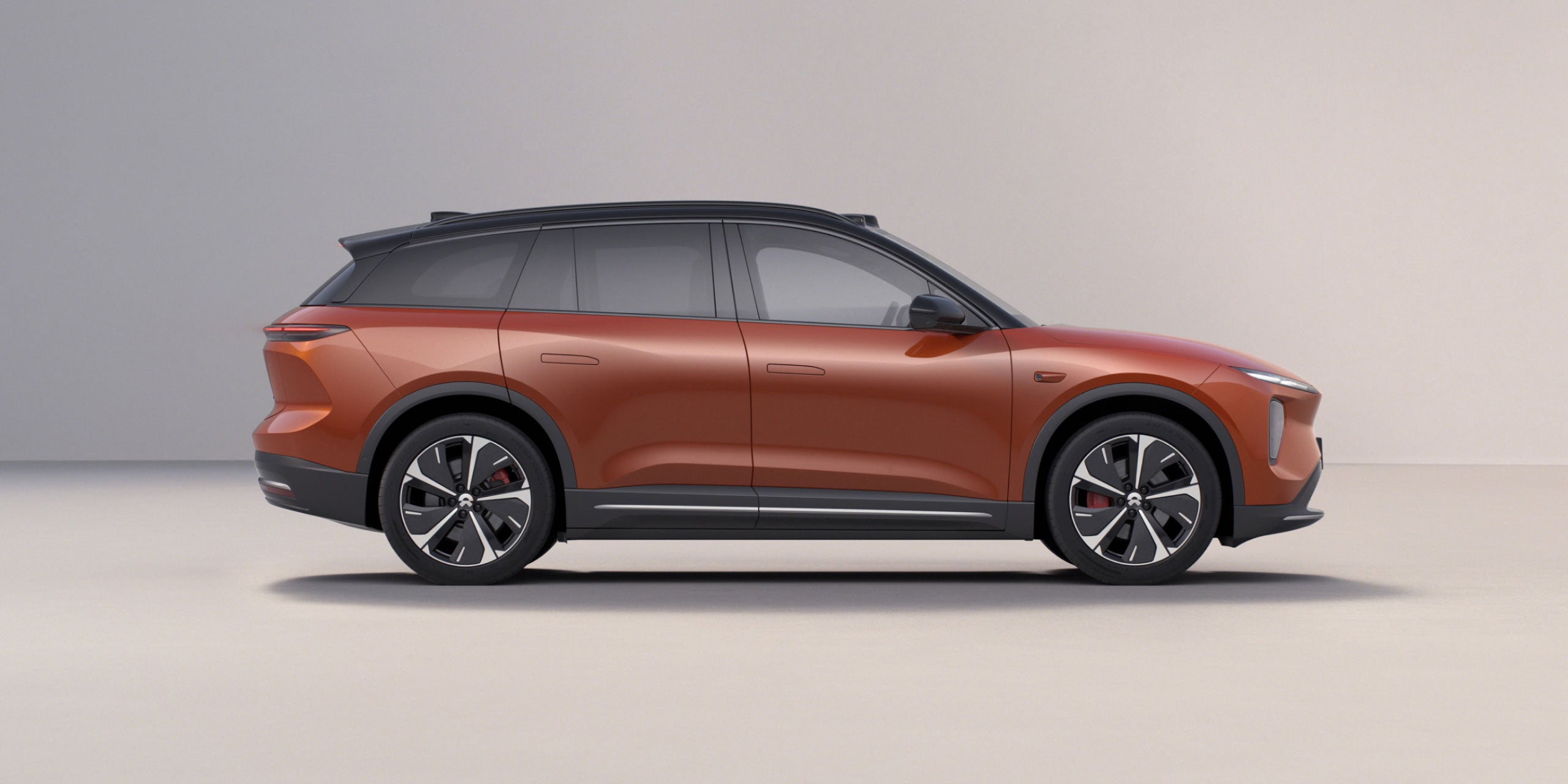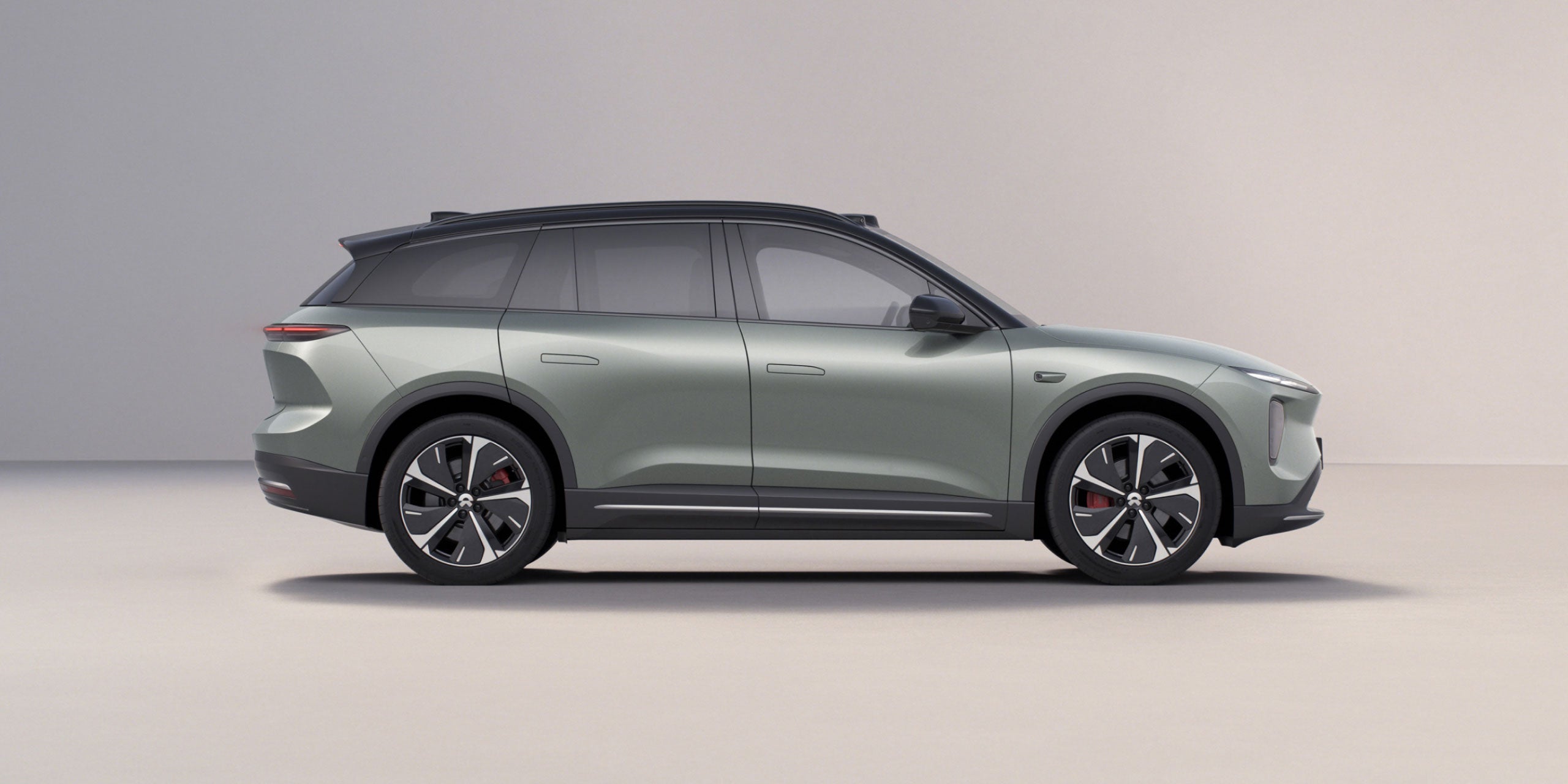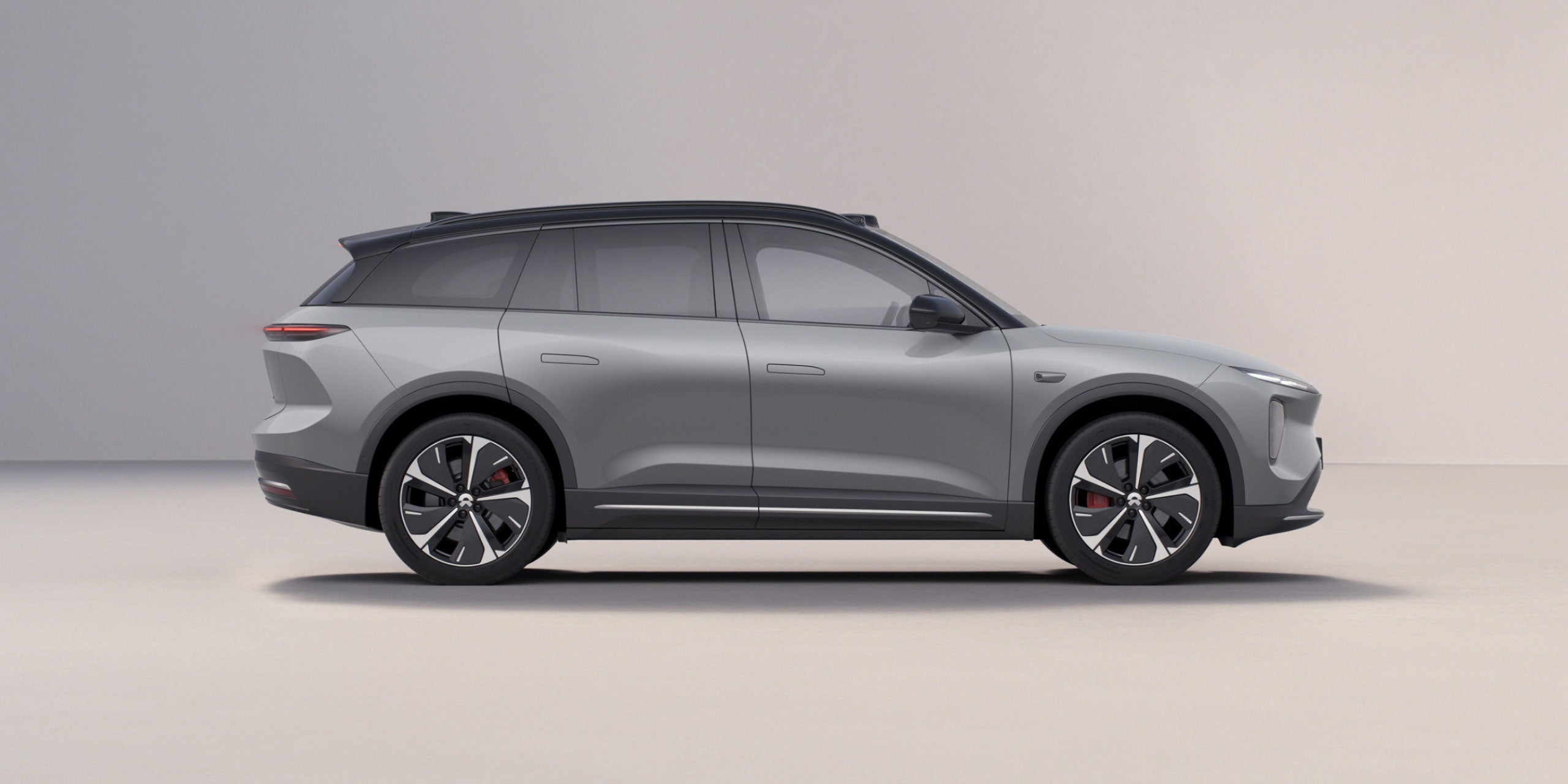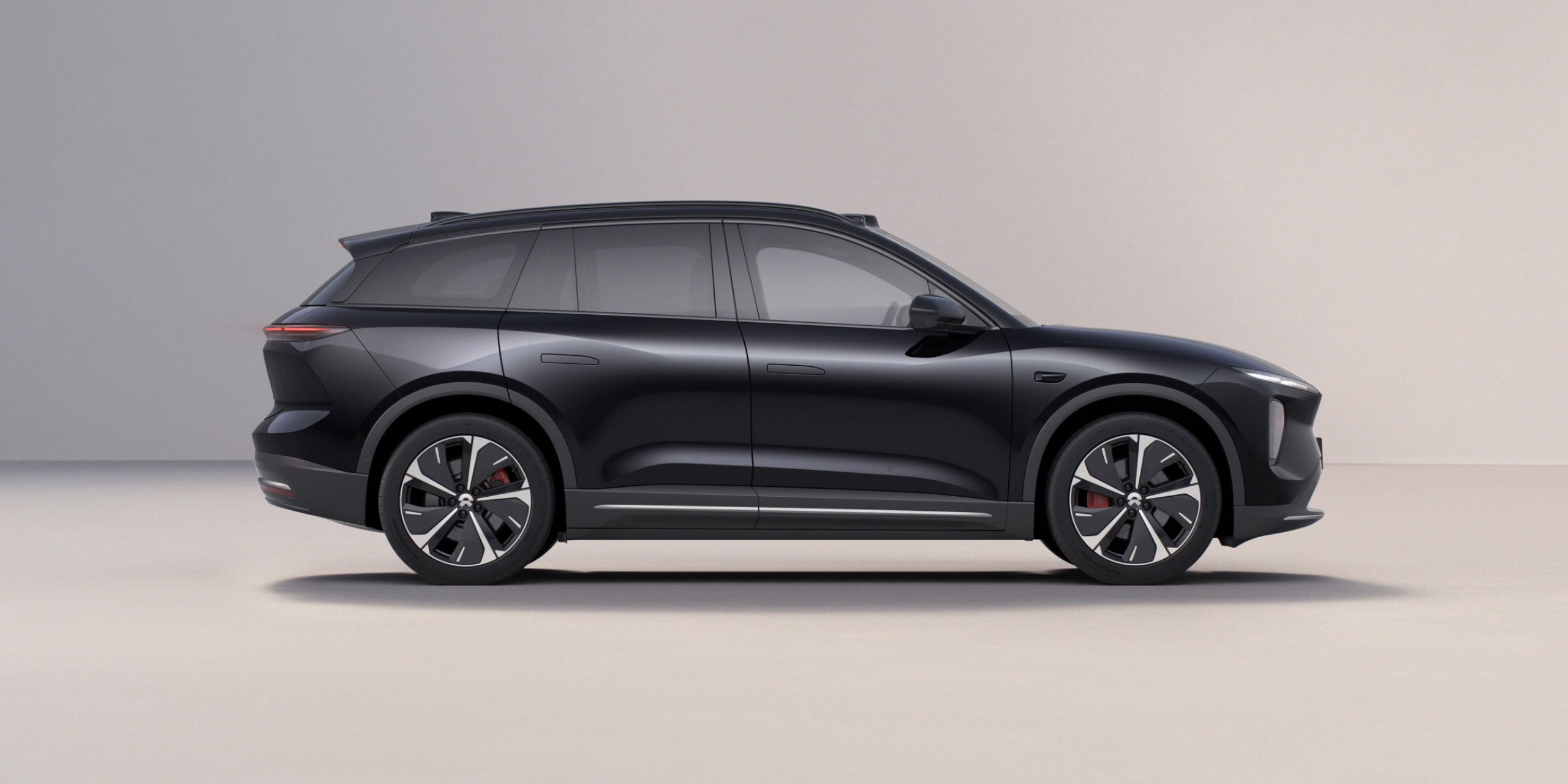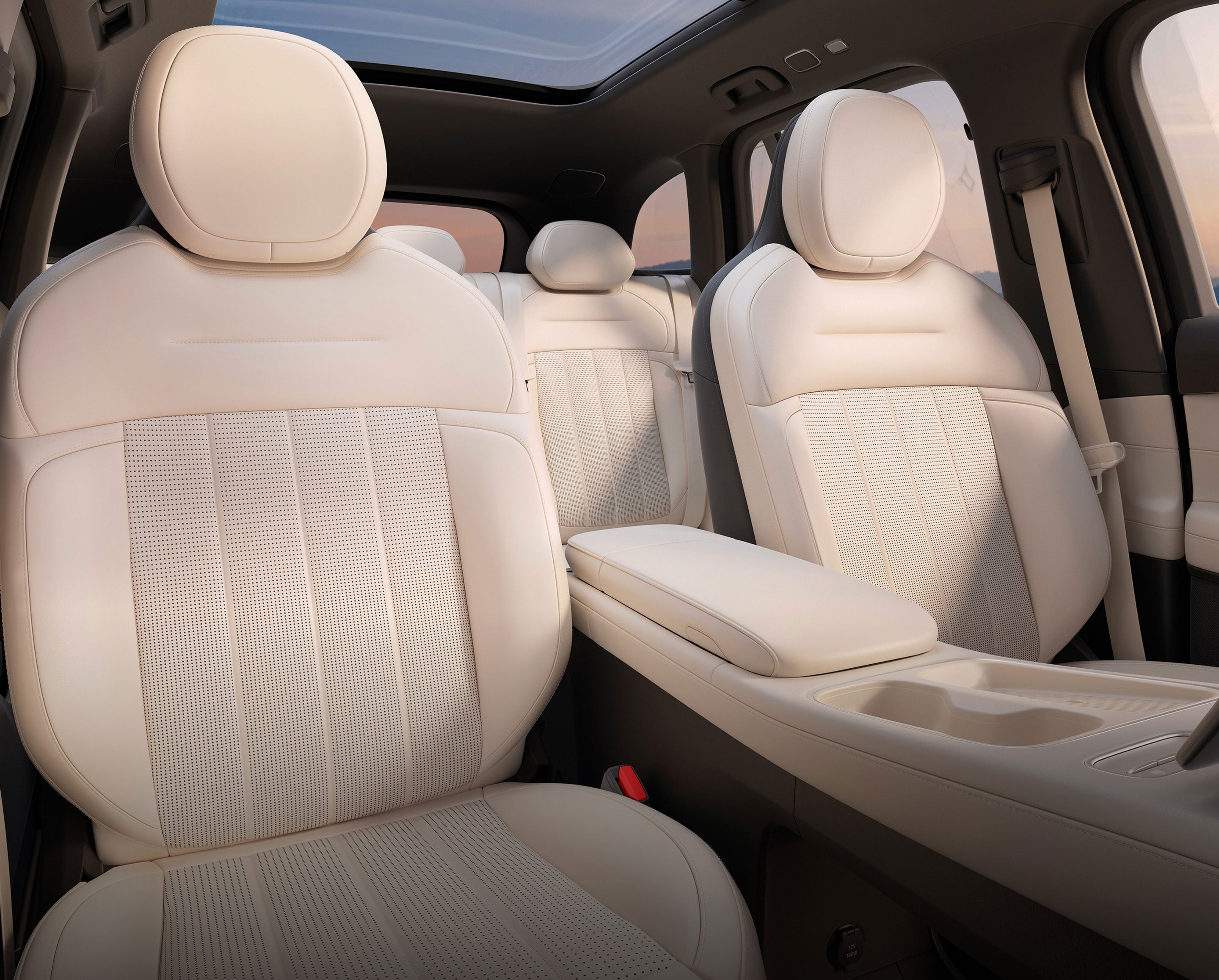 Interior
Simplicity is the New Sophistication
The interior is akin to an open yet cocooning second living room. The roof is lit up by the expansive openable panoramic glass sunroof, allowing for an ultra-large daylighting area of 1㎡ and an openable length of up to 707mm, bringing the outside world to the cabin, creating a sense of light and joy to the journey.
The All-New ES6 presents 4 interior themes inspired by natural earth tones: Onyx Black, K2 Gray, Sepia Brown and a brand-new exclusive theme, Warm Gravel.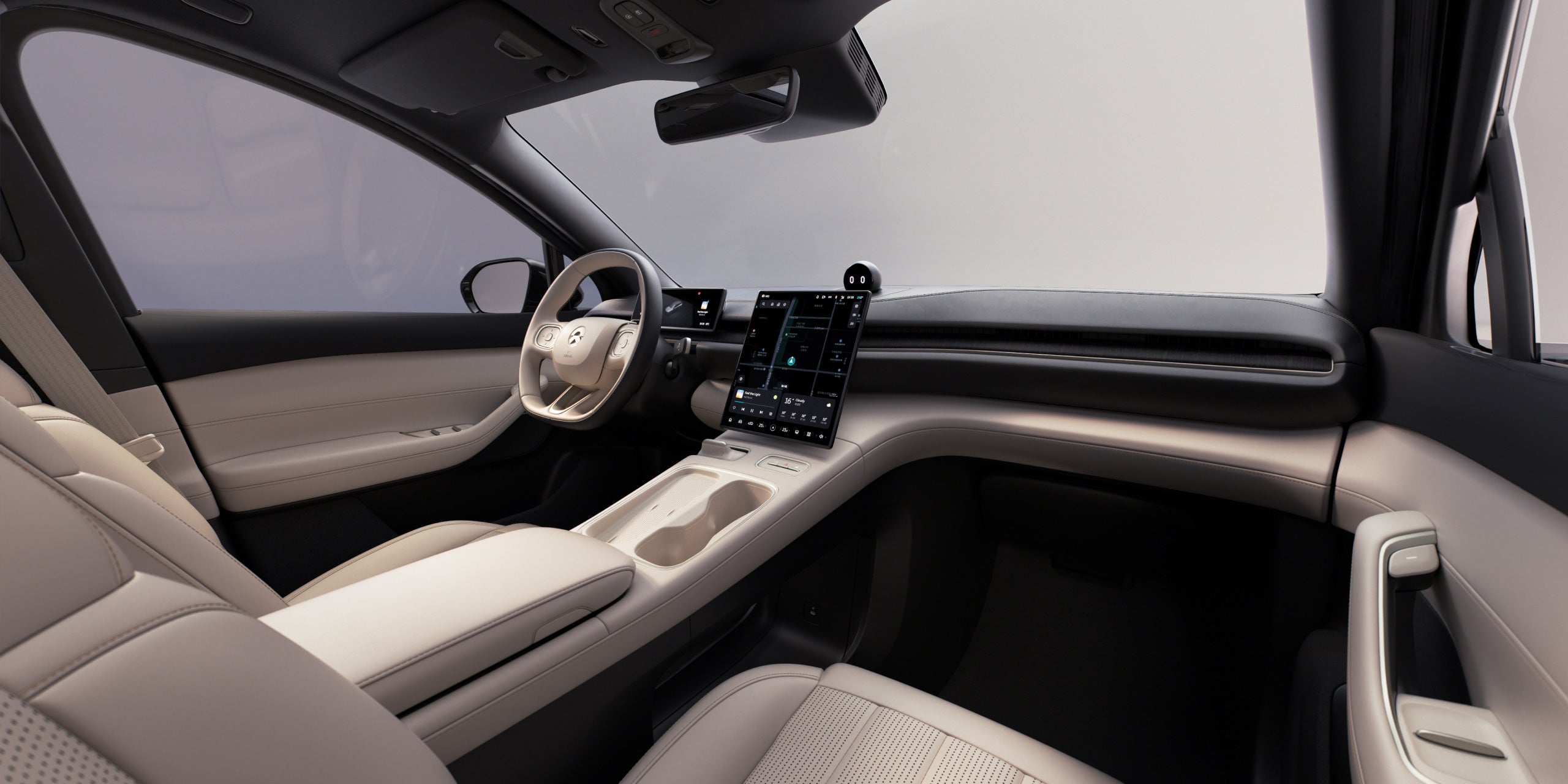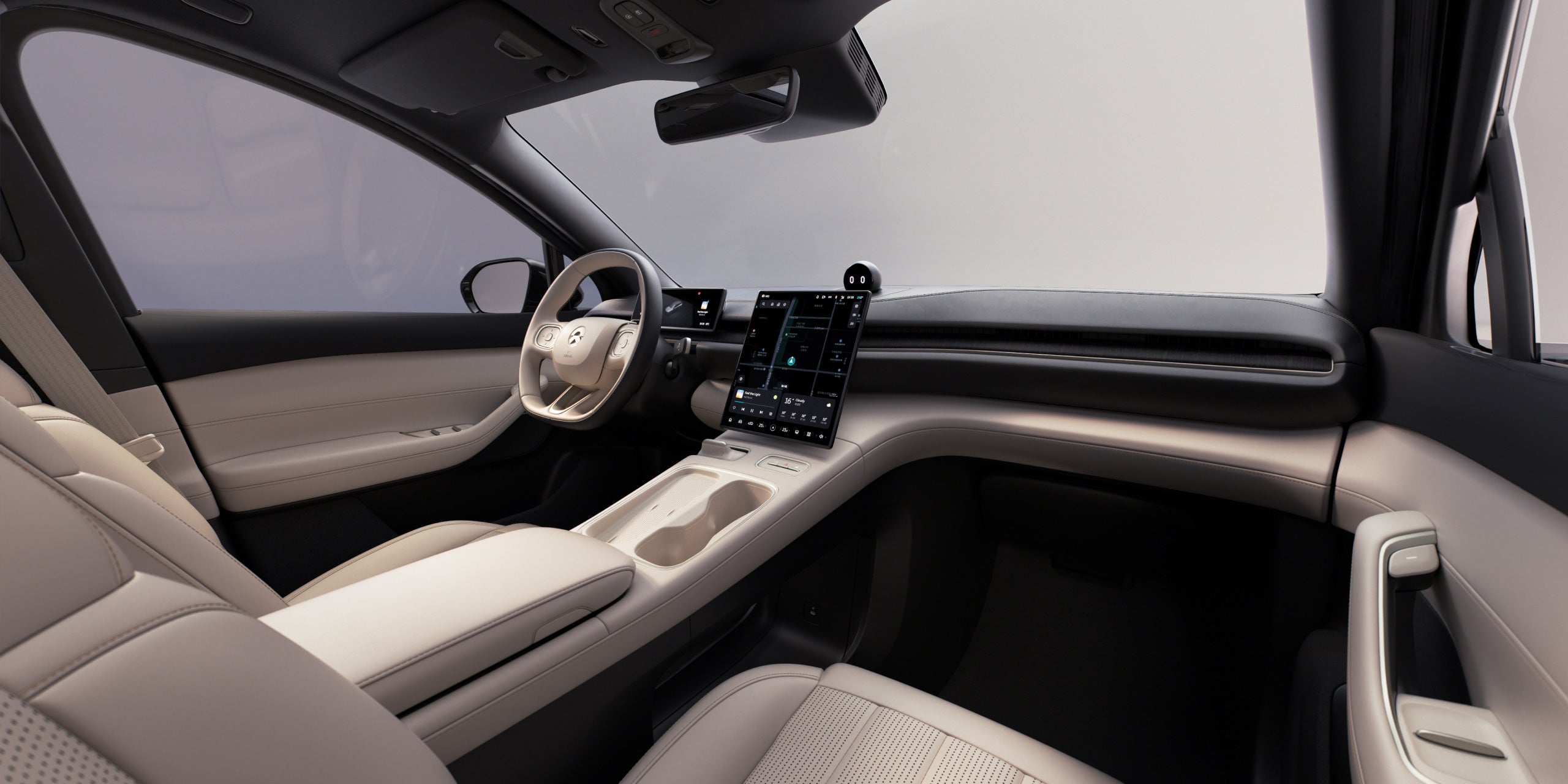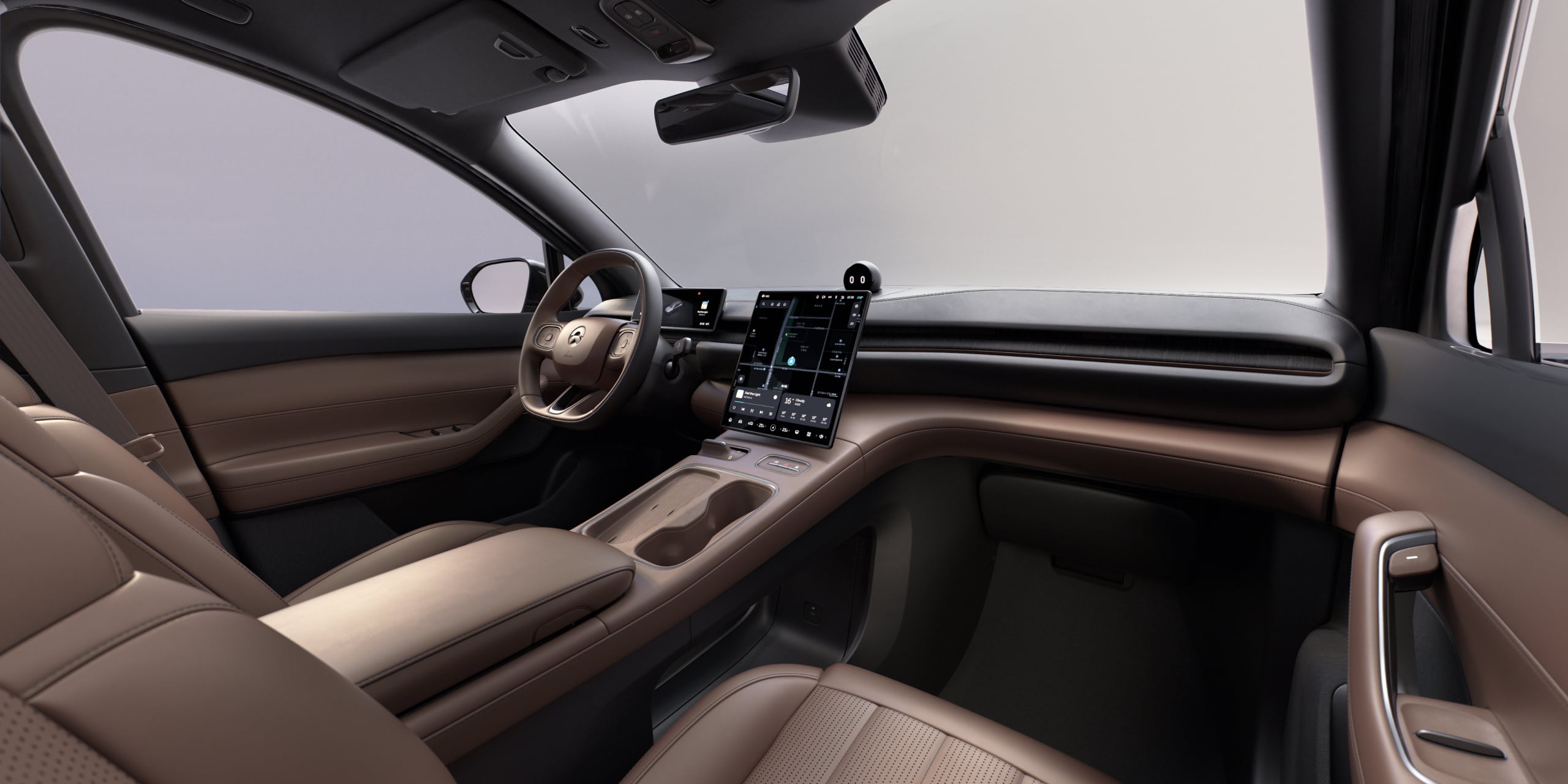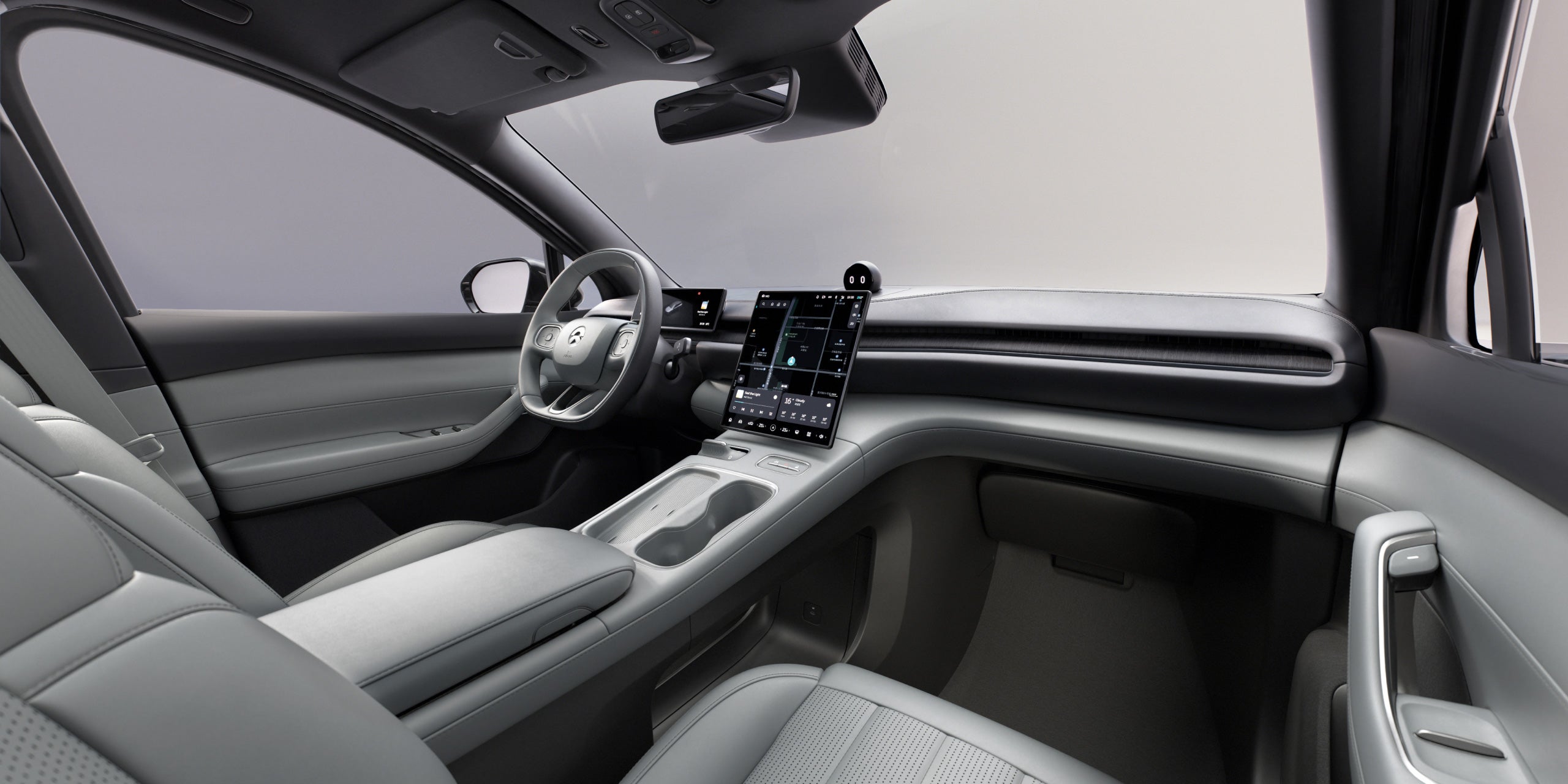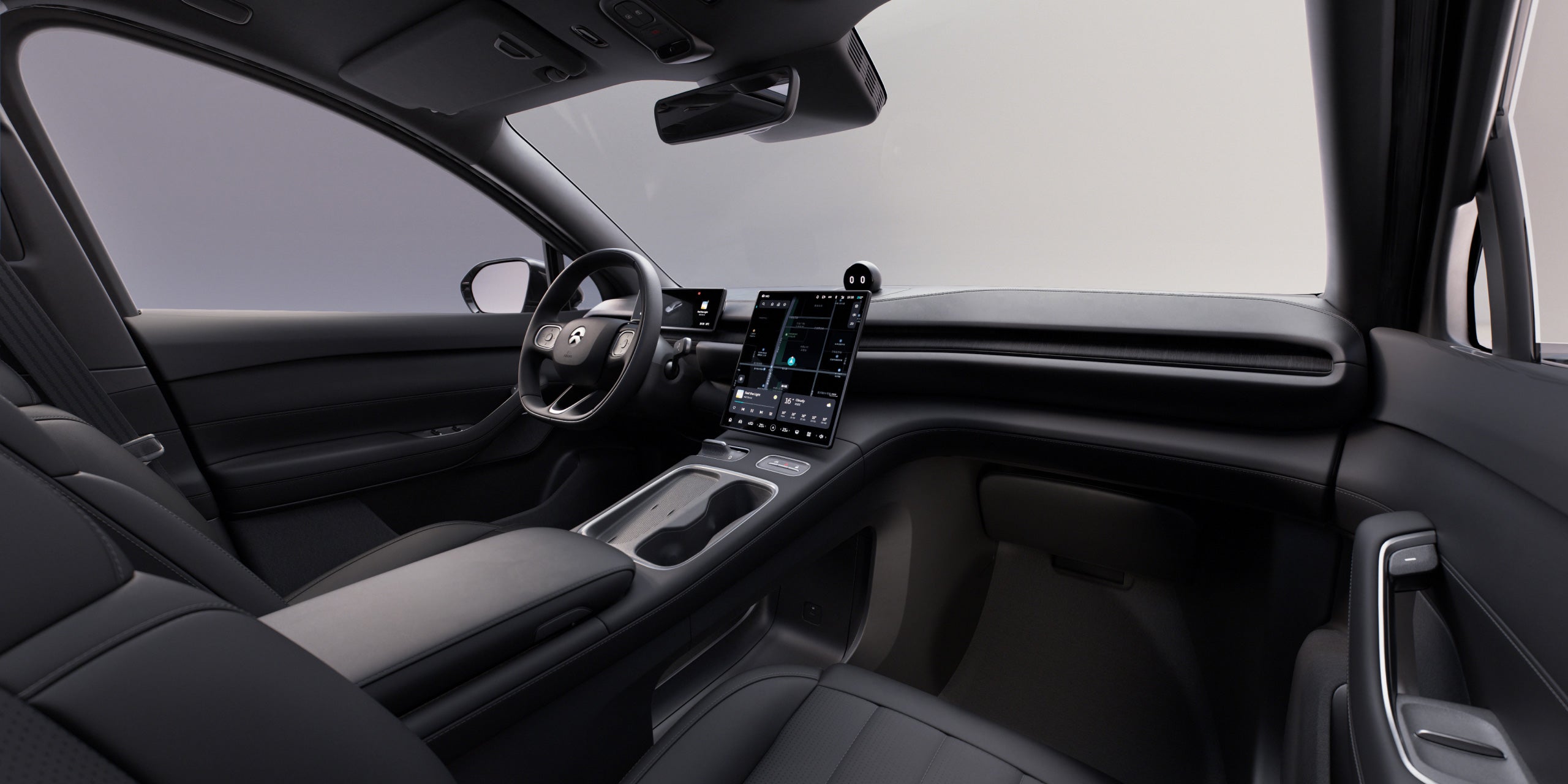 Polished and Practical
Pure in aesthetics, progressive in functionality, every surface is crafted with purpose. Form and function, neither is compromised.
Explore Interior Materials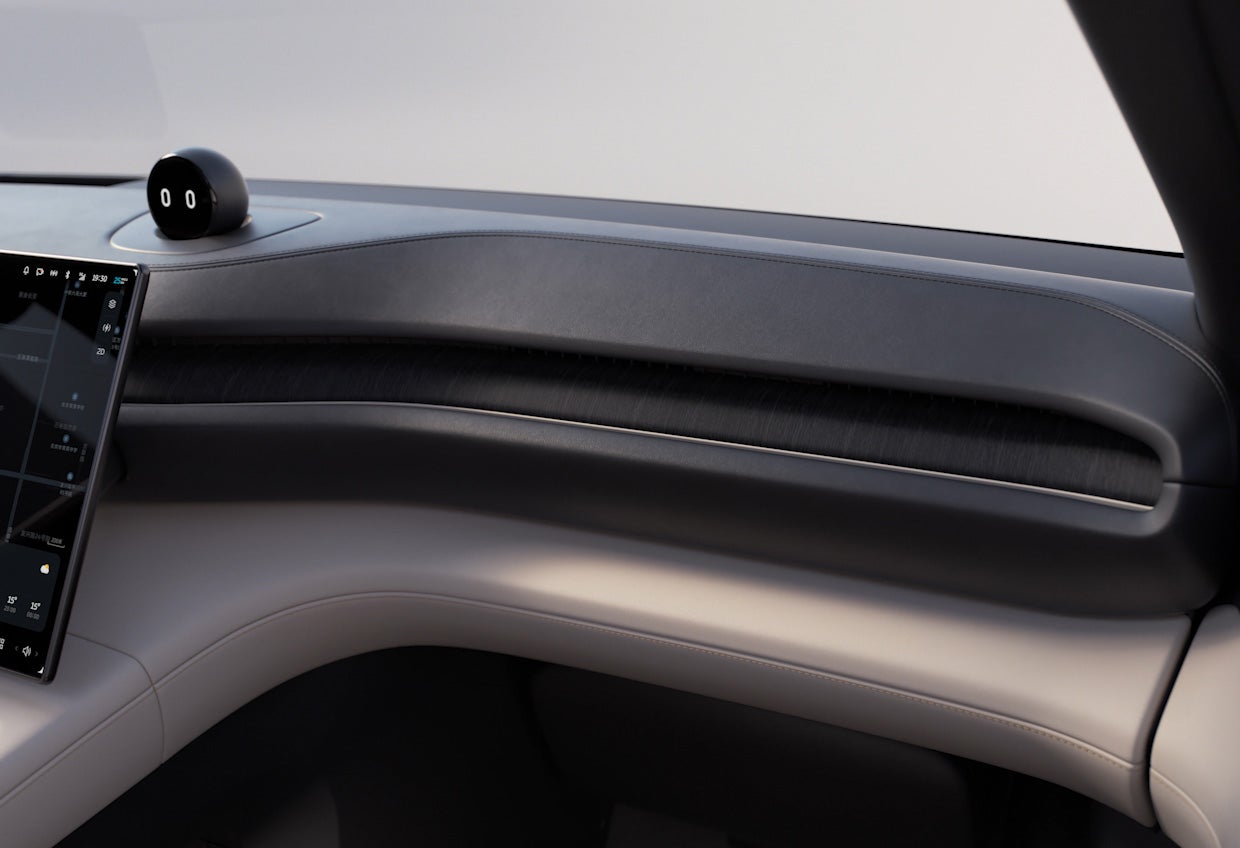 Invisible Smart Air Vents The air vents are integrated seamlessly to reduce visual clutter and create magical experiences.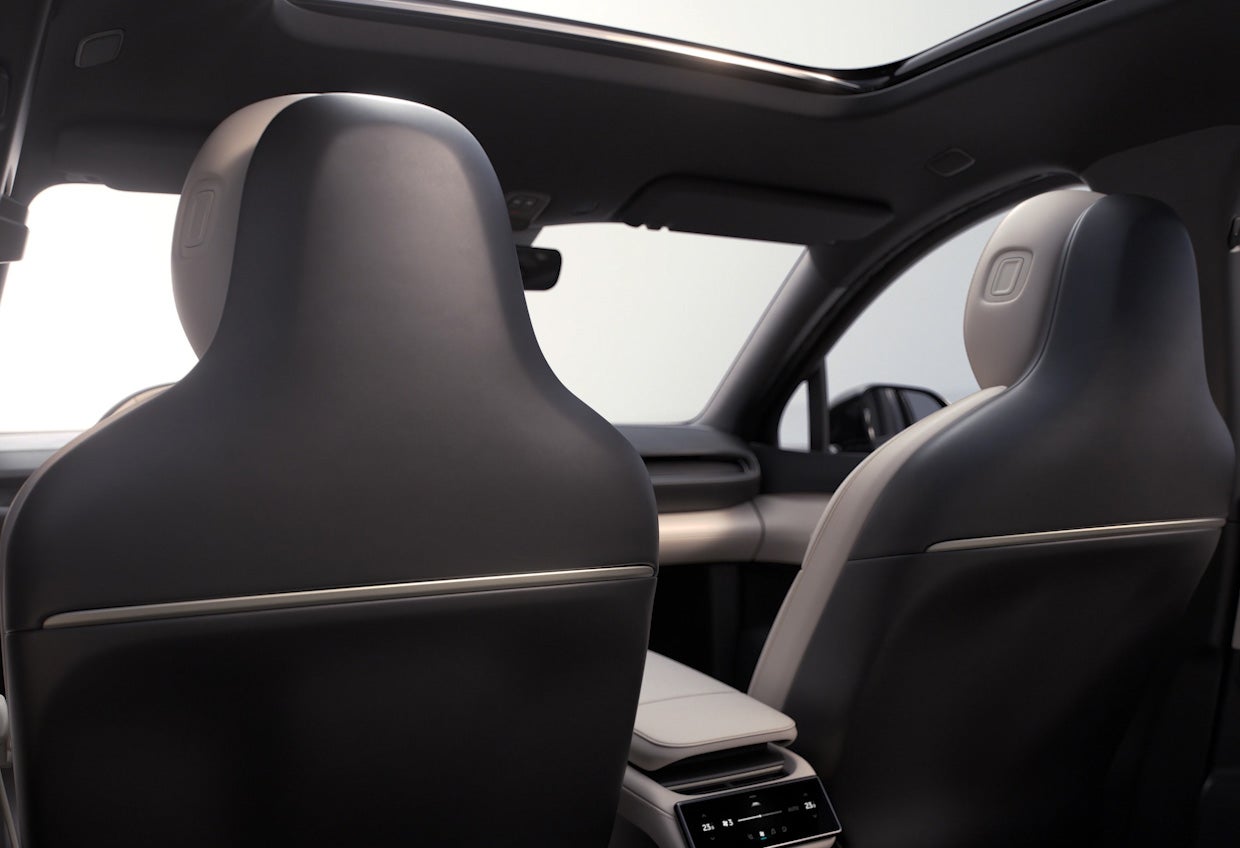 Tonal Décor The metallic-effect décor and delicate satin textures accentuate the sophistication of the space. Materials are responsibly sourced and heighten refinement.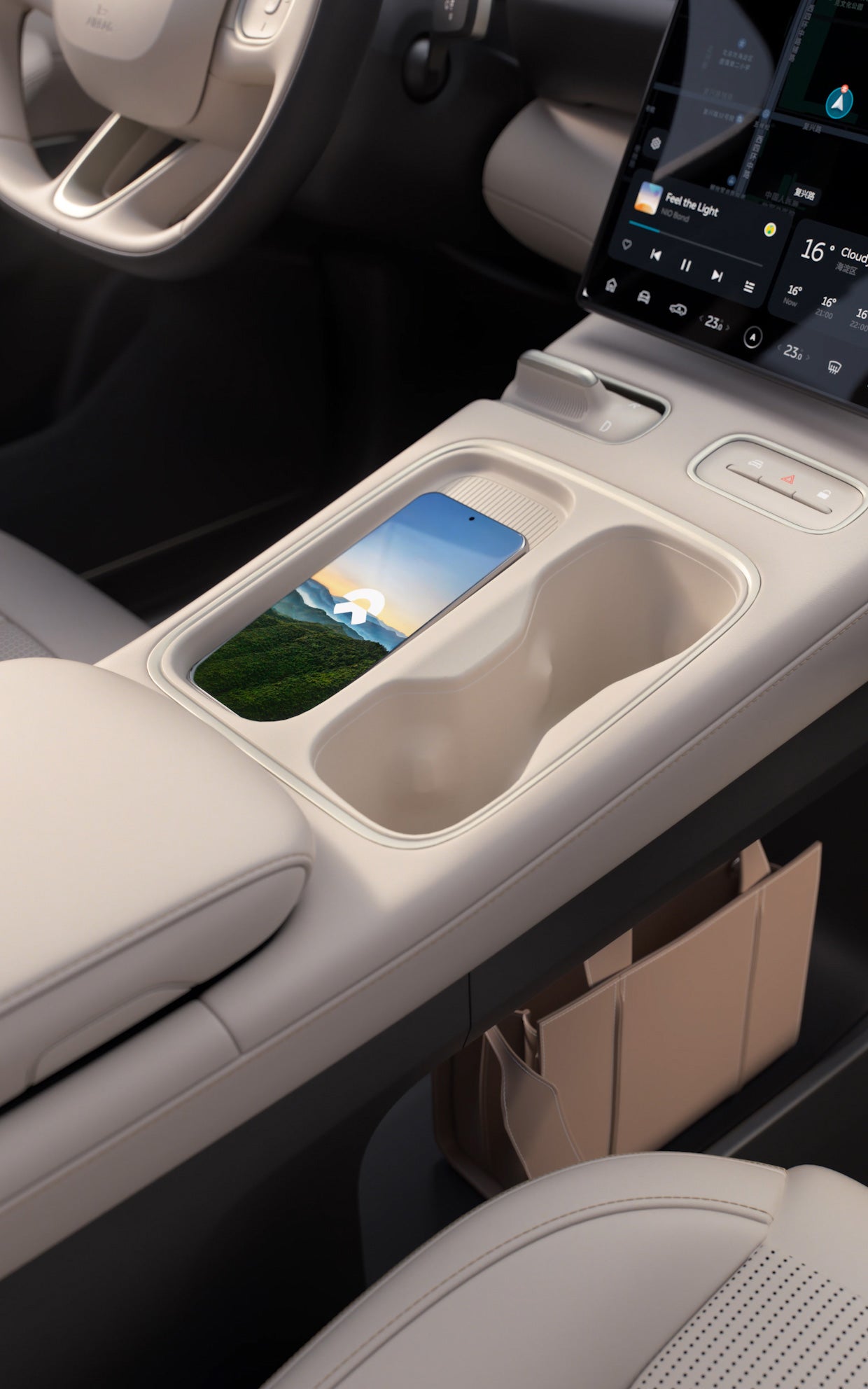 Wireless Charging The little conveniences matter when lived with everyday. Placed next to the driver, the 40W wireless charging pad will charge mobile devices during the journey.
Ultra-Fit Comfort Seat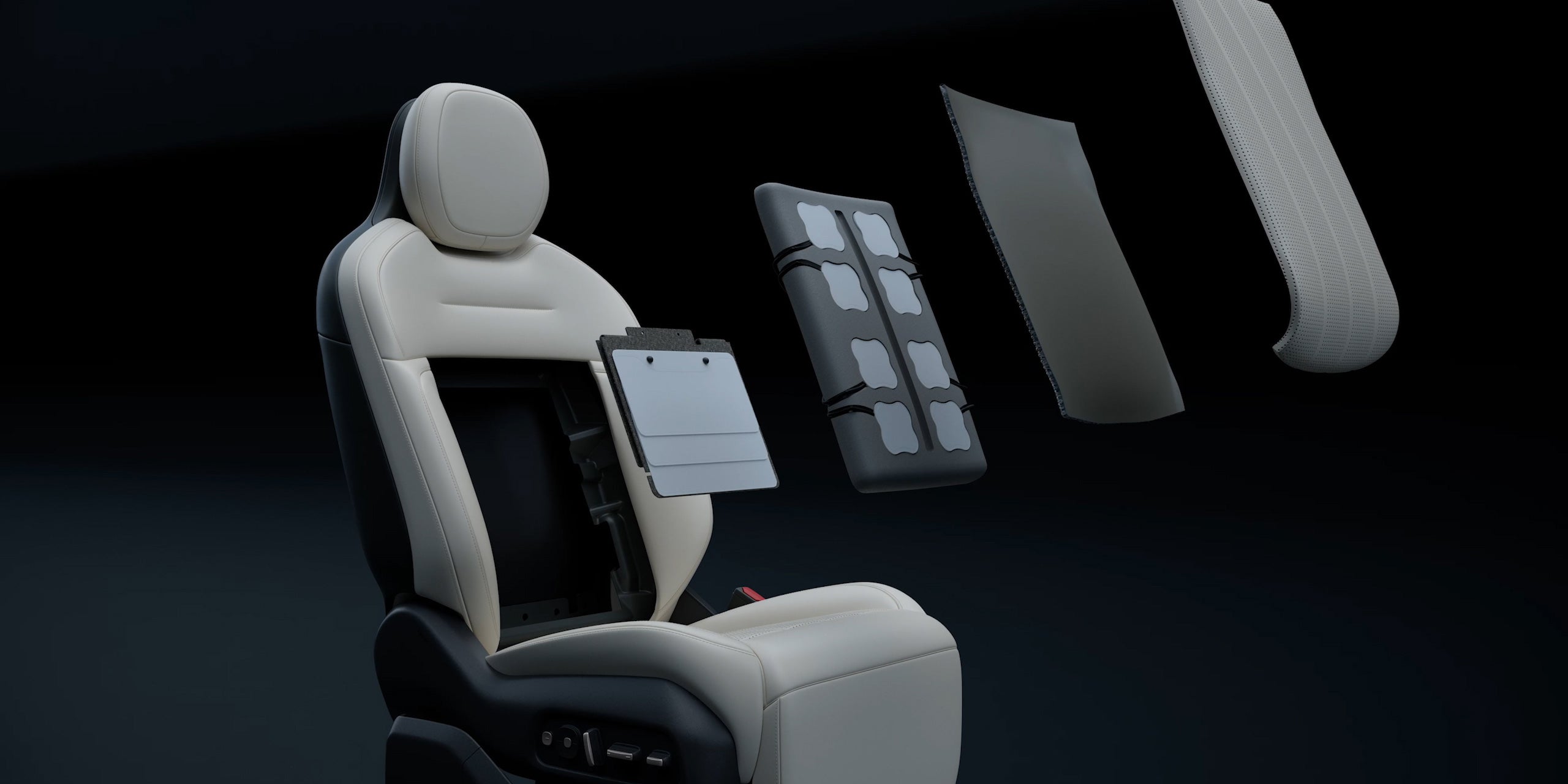 NIO's in-house developed premium seat platform is designed to perfectly cushion the body in areas where support is most needed, ensuring a comfortable and healthy posture. The front seats, certified by German association Aktion Gesunder Rücken, are built for comfortable experiences during daily commutes and long-distance driving.
Endlessly Configurable,
Tailored For You
The front seats feature 20-way adjustment allowing the seating experience to be tailored to any need.
Air Cushion
System
Spa-Level
Massage
Innovative Seat
Ventilation
Adjustable
Headrest
With massage modes for the upper back, the middle back, the lower back and dynamic, ES6 brings comfort and relaxation to every journey.
Front Seat Passenger Comforts
The second-generation Lounge Seat provides a heightened level of relaxation and serenity. Featuring three-zone heating for the backrest, cushion and the leg support and 22-way adjustment, you are one touch away from the tranquility of Lounge Mode and the Recline Position.
3-Piece Lounge Set
In Lounge Mode

In the Recline Position
In Lounge Mode
The backrest reclines while the seat cusion lifts. The leg support extends to form two 120° angles allowing you to experience a zero-gravity position.
Spacious Rear Seats, Ultimate Comfort
ES6 is designed for ample space, achieving an unmatched width of 1,538mm. Surfaces all around you are wrapped softly while the long cushion provides supreme comfort. The backrests are power-adjustable meaning occupants in the rear will have the same relaxing and comfortable experience.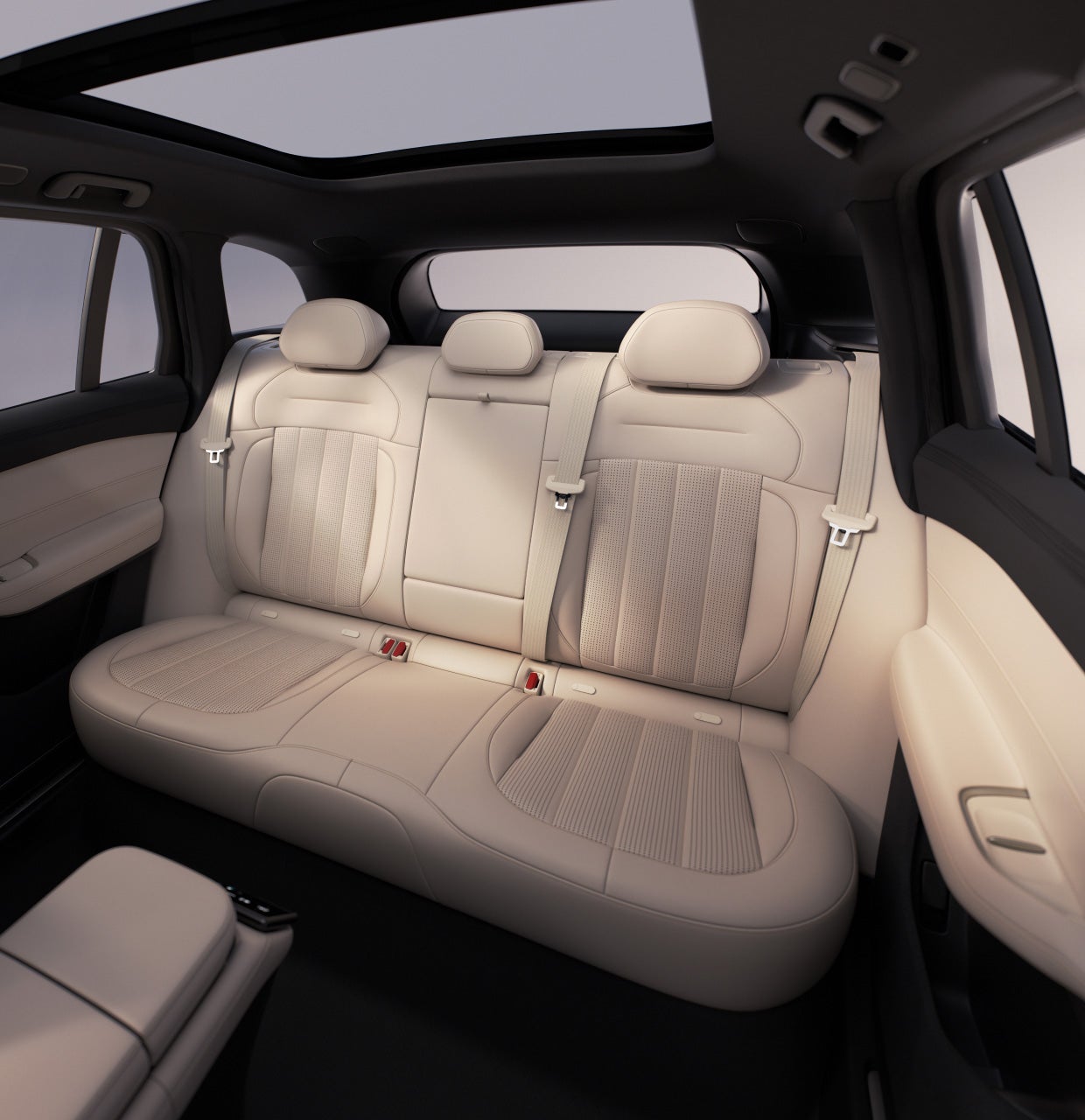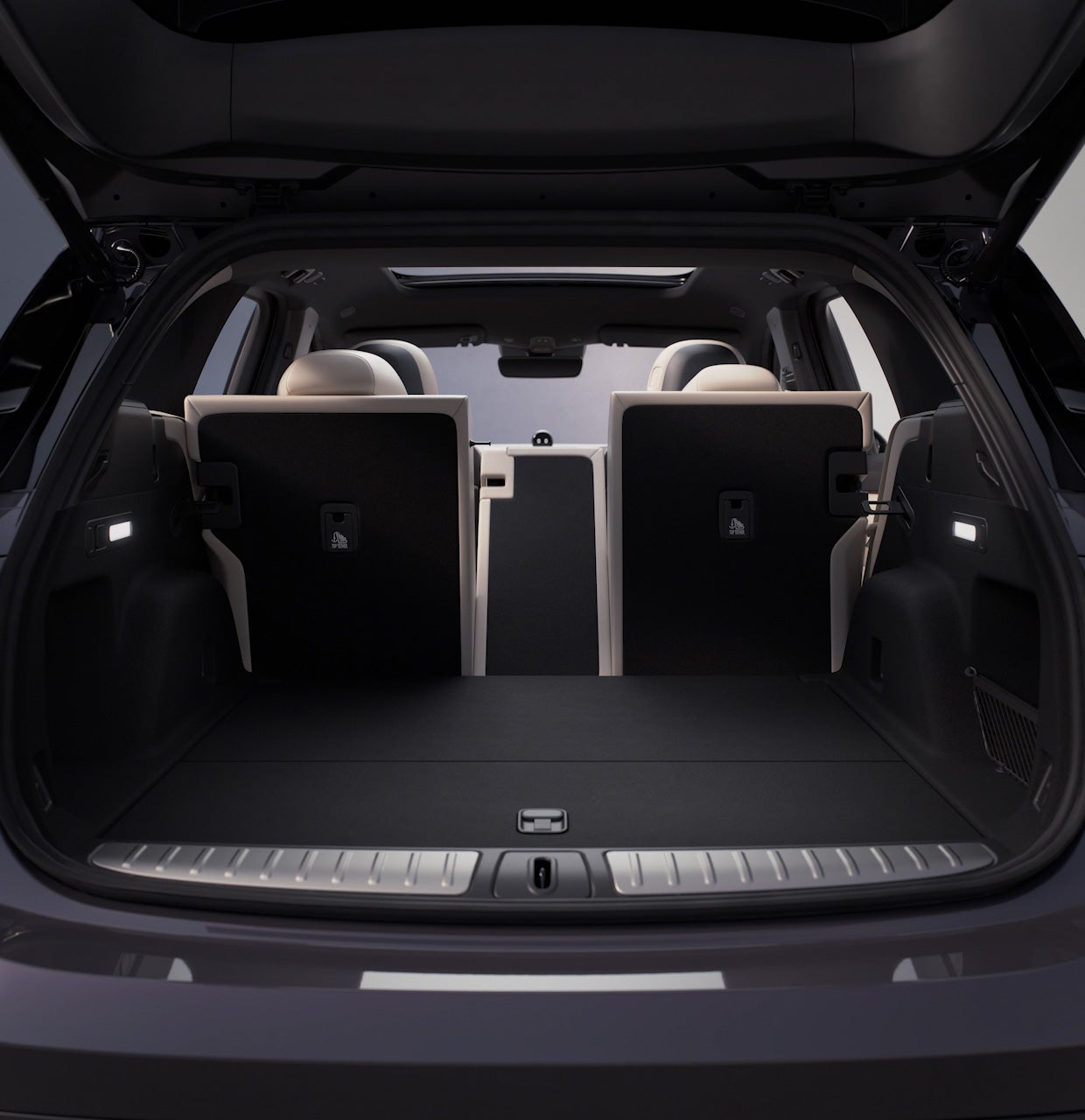 4-2-4 Foldable Rear Seats
Three Layers of Trunk Storage
ES6 is fit for any adventure, from daily transportation to something a little more. The rear seats are independently foldable to support multiple loading configurations. When all rear seats are folded down, the loadspace floor is almost flat allowing for a cavernous storage area of 1,430 litres. So whether it be skis, surfboards or moving boxes, it will all fit just right.
Ultimate Versatility, Ready to Explore the World
With the optional electric tow bar,
ES6 can pull light trailers weighing up to 1,200kg.
Roof rails
are subtly integrated into the roofline to provide a discreet and capable solution for carrying equipment such as roof boxes. With a payload capacity of up to 75kg, ES6 is capable of transporting all the sports equipment for life's adventures.
Digital Experience
Second-Generation Digital Cockpit
Equipped with Banyan, our Smart Digital System, NIO's second-generation digital cockpit delivers more AI computing power as well as faster graphic and multimedia processing than ever before.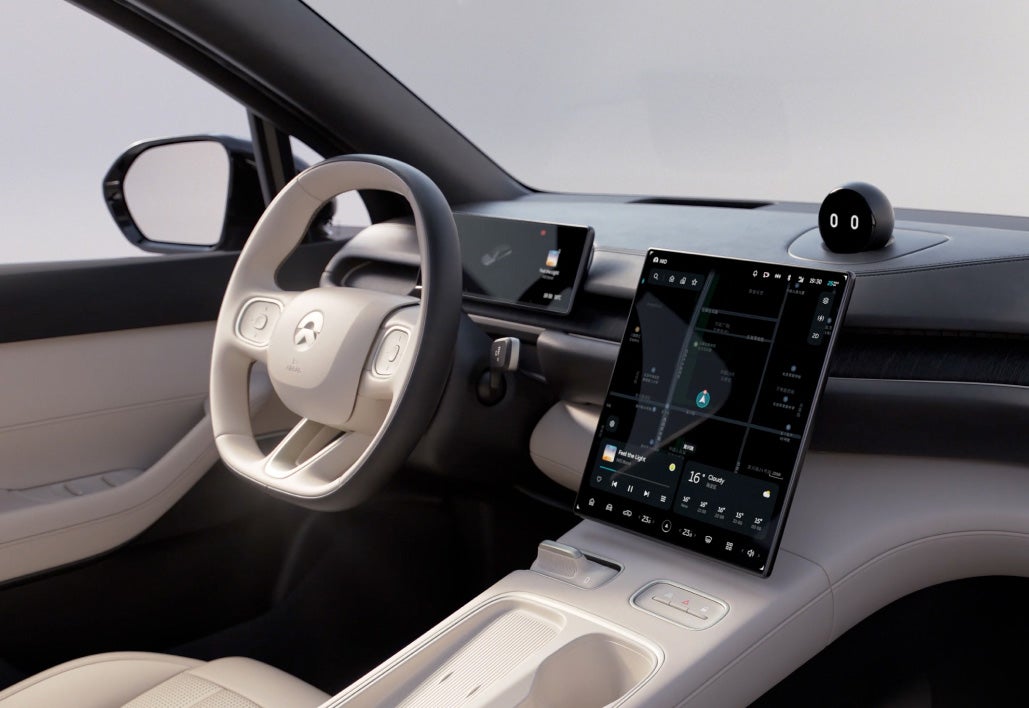 The 12.8-inch high resolution AMOLED center display
takes center stage in the cabin. The touch screen display floats gracefully over the center console and is intuitively laid out to enable a wealth of features and options to be easily selected and adjusted.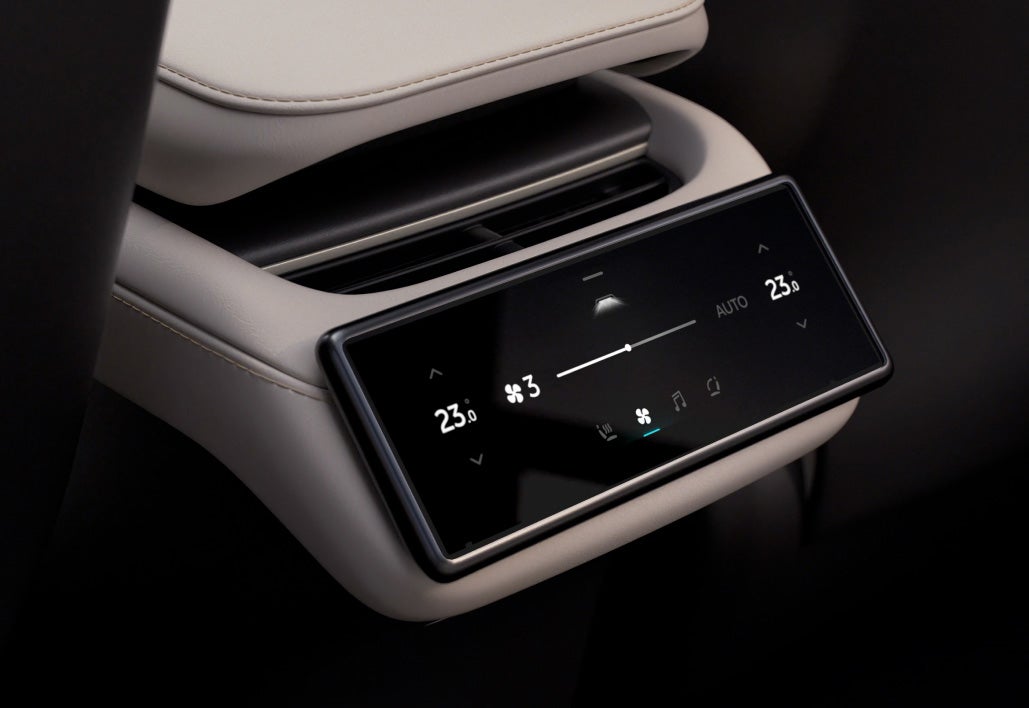 Rear HDR Control Display.
Technology is not confined to the front. In the rear, the 6.6-inch HDR Control Display controls functions such as the rear air conditioning, rear seat positioning, heating, ventilation and massage as well as the media player.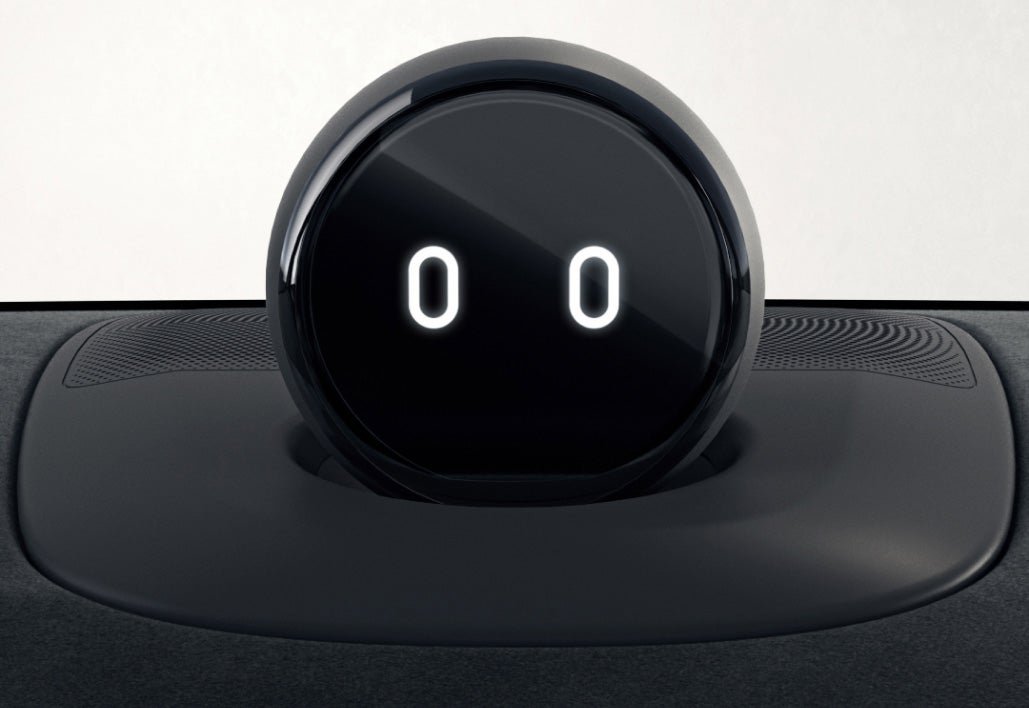 NOMI
is your digital voice assistant. Powered by the powerful in-car computing capabilities, NOMI is constantly learning and growing in its abilities.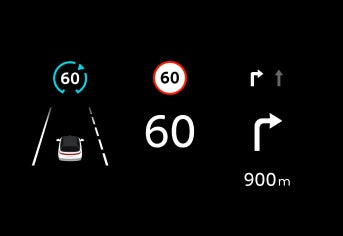 The enhanced Head Up Display
features a 9.3-inch image projected in your eyeline to give all the key road information, reducing the need to avert attention away from the road ahead. Featuring 260,000 colors, smart background luminance control and adjustable image height, the Head Up Display is an excellent tool to support daily driving.
PanoCinema
Indulge yourself in an immersive audio and visual experience.
Waterfall Ambient
Lighting
The cabin of ES6 is beautifully decorated with soft lighting throughout. 256 color options and 10 color themes as well as calming breathing and rhythmic effects add tasteful atmosphere to the journey.
7.1.4 Surround
Sound System
The surround sound system features 23 speakers with a power output of 1,000W, carefully placed through the cabin for a spine tingling sound experience. Dolby Atmos and Direc Pro sound algoritihms elevate the dynamism of the listening experience even further to bring you closer to music as the artist intended.
N-BOX
N-BOX, the enhanced brain of PanoCinema with strong computing power and video coding and decoding capabilities, supports multiple inputs and outputs for an immersive cockpit experience.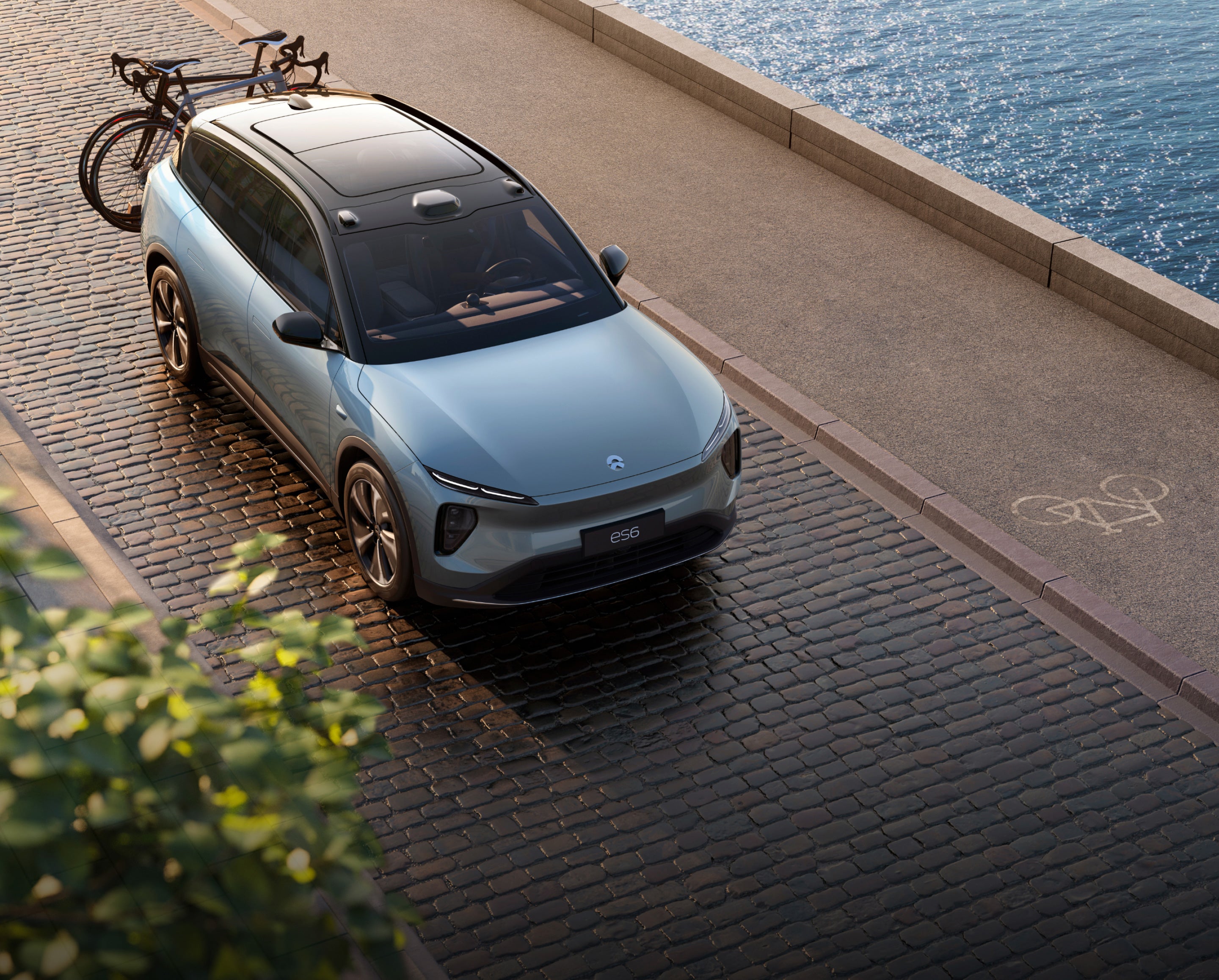 Born With High Performance
Equipped with a SiC power module, NIO's next-generation high-efficiency smart electric drive system comes with a 150kW induction motor in the front and a 210kW permanent magnet motor at the rear to optimize vehicle energy consumption.
*The driving range is an estimate simulated with a 150kWh battery pack pursuant to the China Light-Duty Vehicle Test Cycle (CLTC) standards. Therefore, the range filed in the official documents shall prevail.
**The acceleration and braking specs are based on the engineering test results, which may vary due to different road types, weather and road conditions, battery level, loading, and tires, and are hence for reference only.
High Strength Steel-Aluminum Body Construction
Engineered to meet the five-star EURO NCAP standards, the body in ES6 adopts a high strength steel-aluminum hybrid construction. Aluminum mega-casting technology is applied to the rear floor, and both the C and D pillars, reducing body mass by 30%. This results in a lighter but stronger construction and a bigger space for occupants.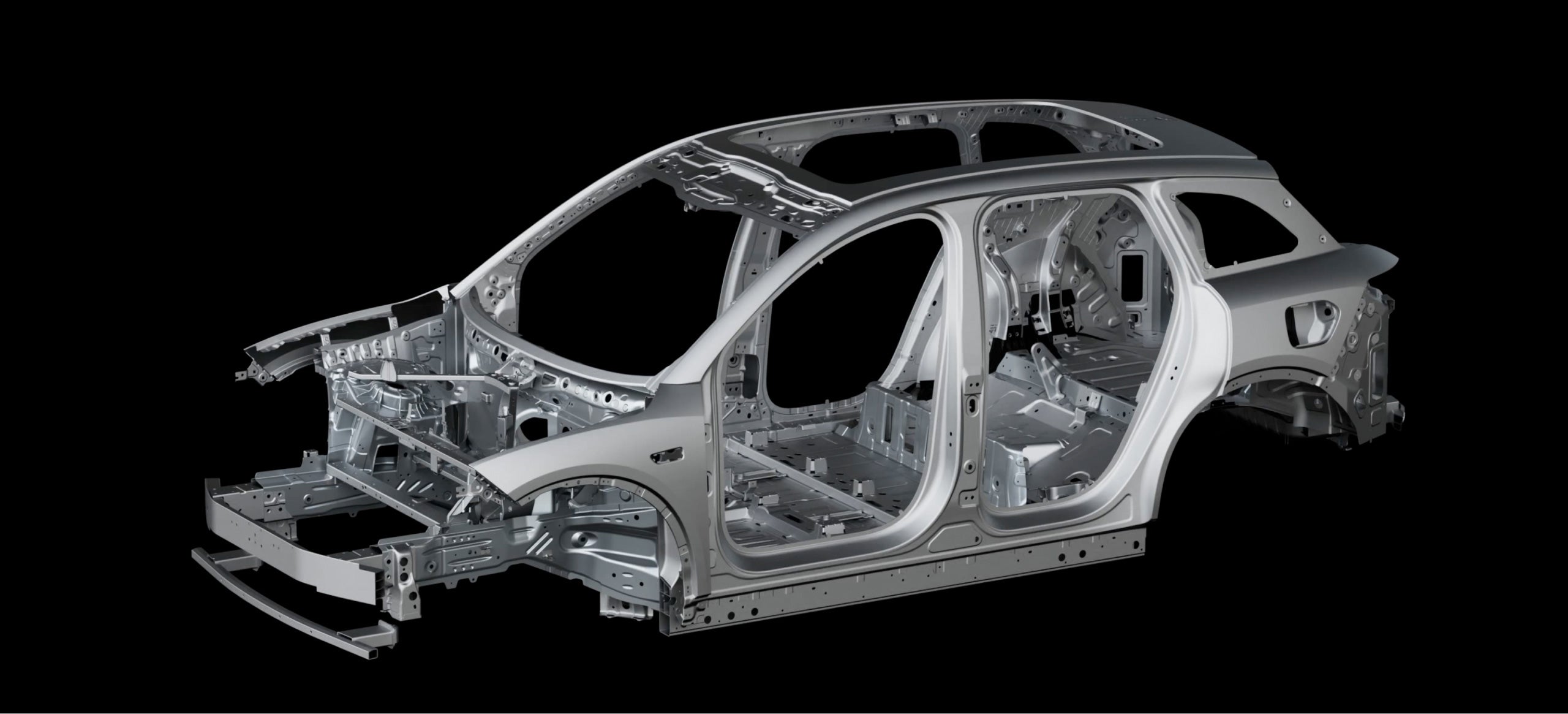 NIO High-Performance 4-Piston Calipers
Cast in aluminum piece, the in-house developed brake calipers are 10% more rigid and 25% lighter with lower unsprung mass, higher brake linearity and faster reaction times.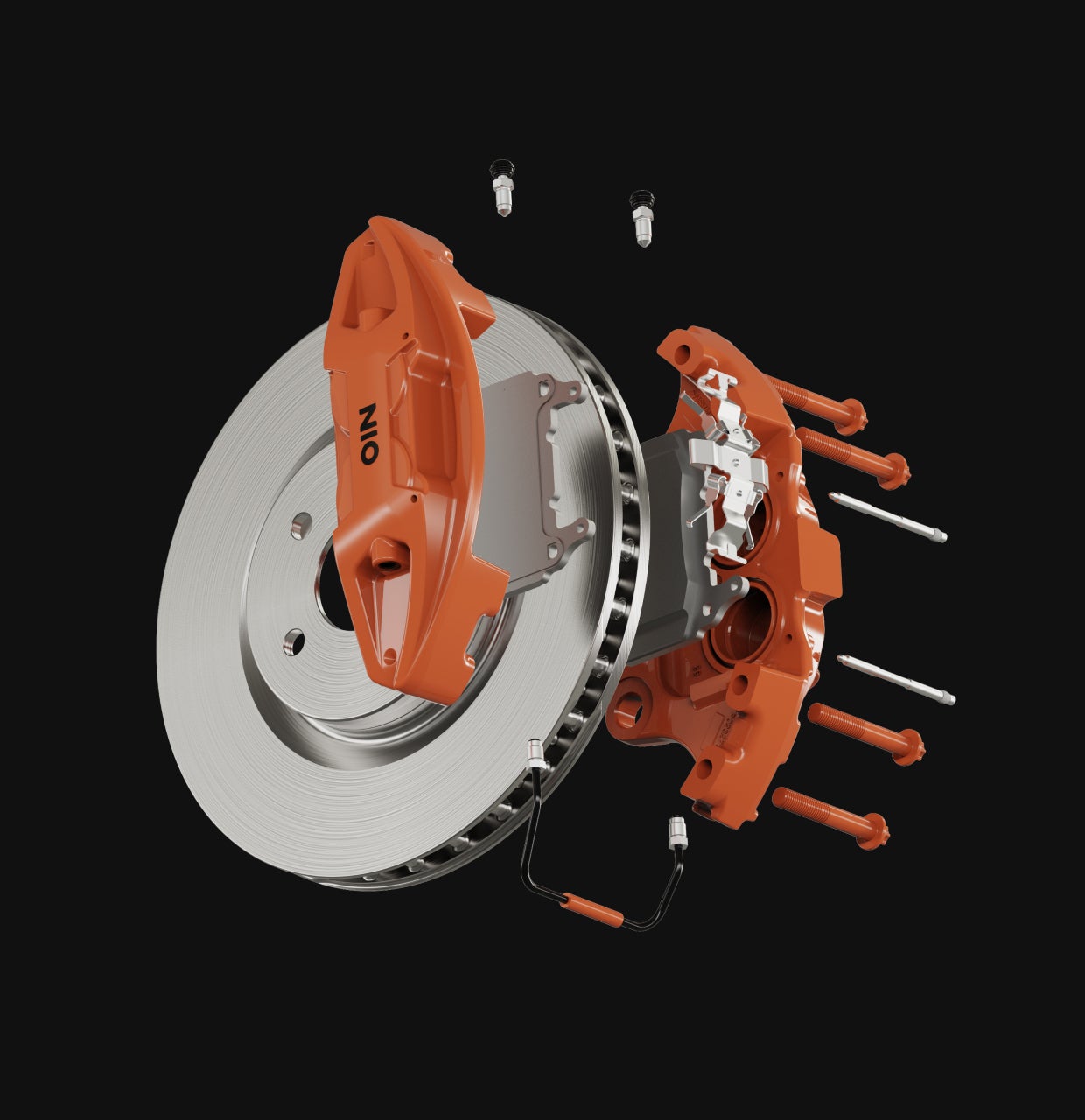 Outstanding Chassis Performance
Sporty Five-Link Front and Rear Suspension
Intelligent
Controller (ICC)Chassis
Continuous
Control (CDC)Damping
Intelligent
Stop (ISS)Smooth
The suspension setup of ES6 strikes a fine balance between comfort and sportiness. With a perfect 50:50 weight distribution and a wide track of over 1,700mm, ES6 feels assured and stable no matter the driving situation.
The All-New ES6 has 9 driving modes, including 5 basic and 4 scenario-based modes.
Sport+*
The ultimate focus on performance. 0-100 km/h in 4.5 seconds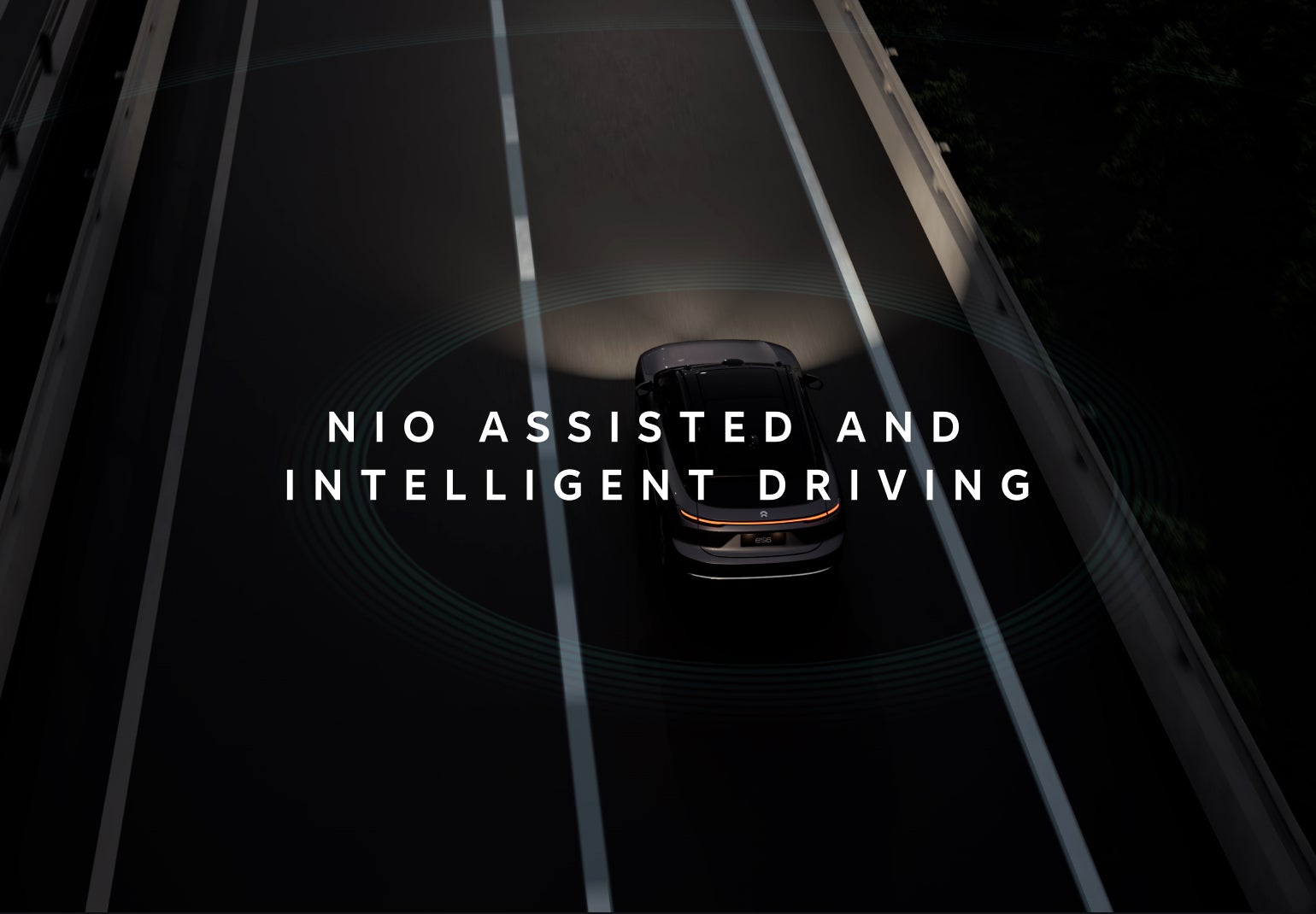 NIO Assisted and Intelligent Driving
Making cars a safe and free mobile living space is our vision. From maps and localization to perception and algorithms, from the low-level system to the control strategy, NIO Intelligent Driving is enabled by NIO's full-stack intelligent driving capabilities. It will gradually cover expressways, urban areas, parking, and battery swapping to free up time and reduce accidents for a safer and more relaxing intelligent driving experience from point A to point B.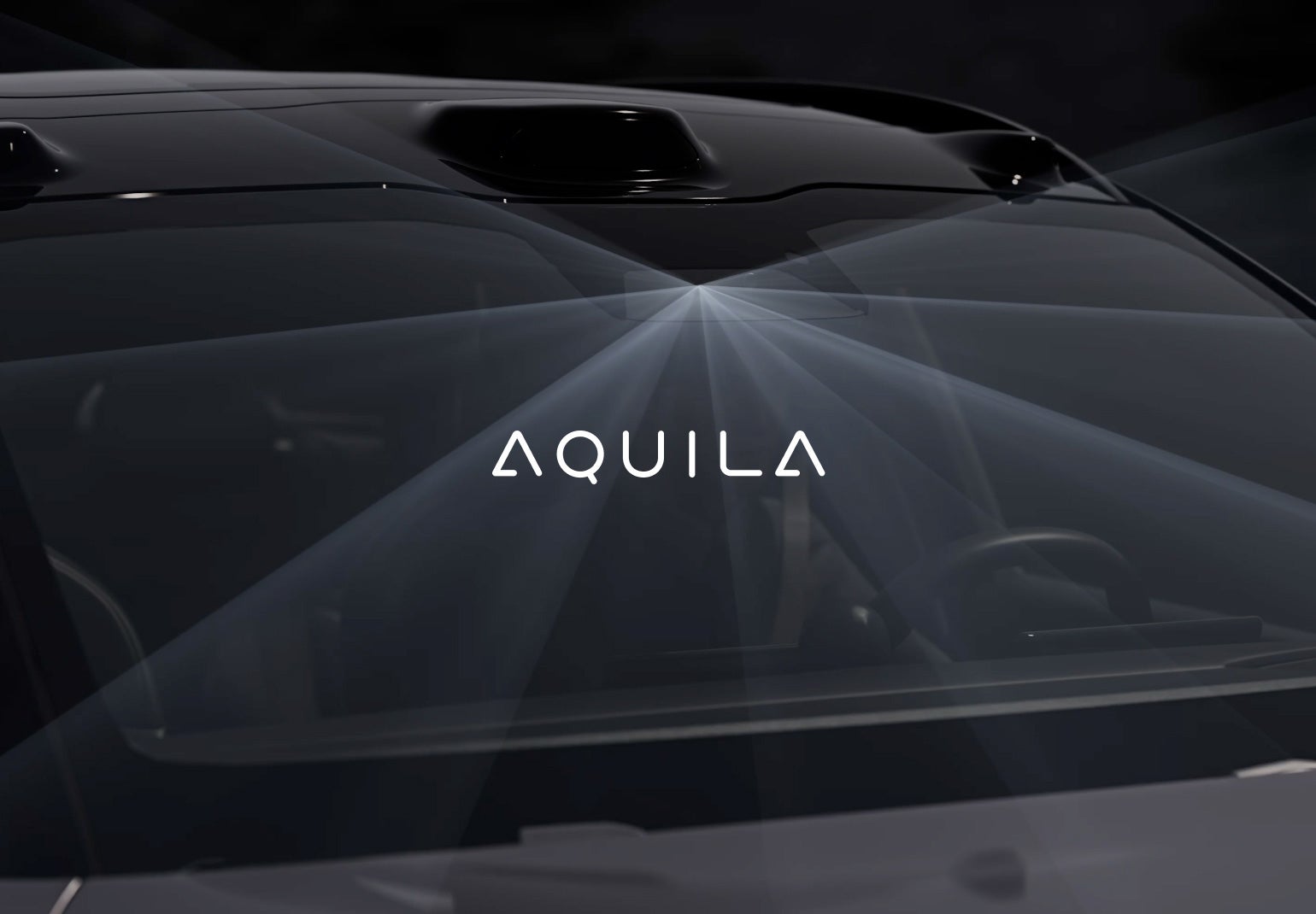 AQUILA
With 33 high-precision sensors, including a long-range, high-resolution LiDAR, seven 8MP high-resolution cameras, four 3MP enhanced cameras for surround view, one ADMS (Advanced Driver Monitoring System), five millimeter-wave radars, 12 ultrasonic sensors, redundant high-precision positioning units and V2X, it realizes perception fusion. As a result, it redefines the standard of intelligent driving sensing system on production models.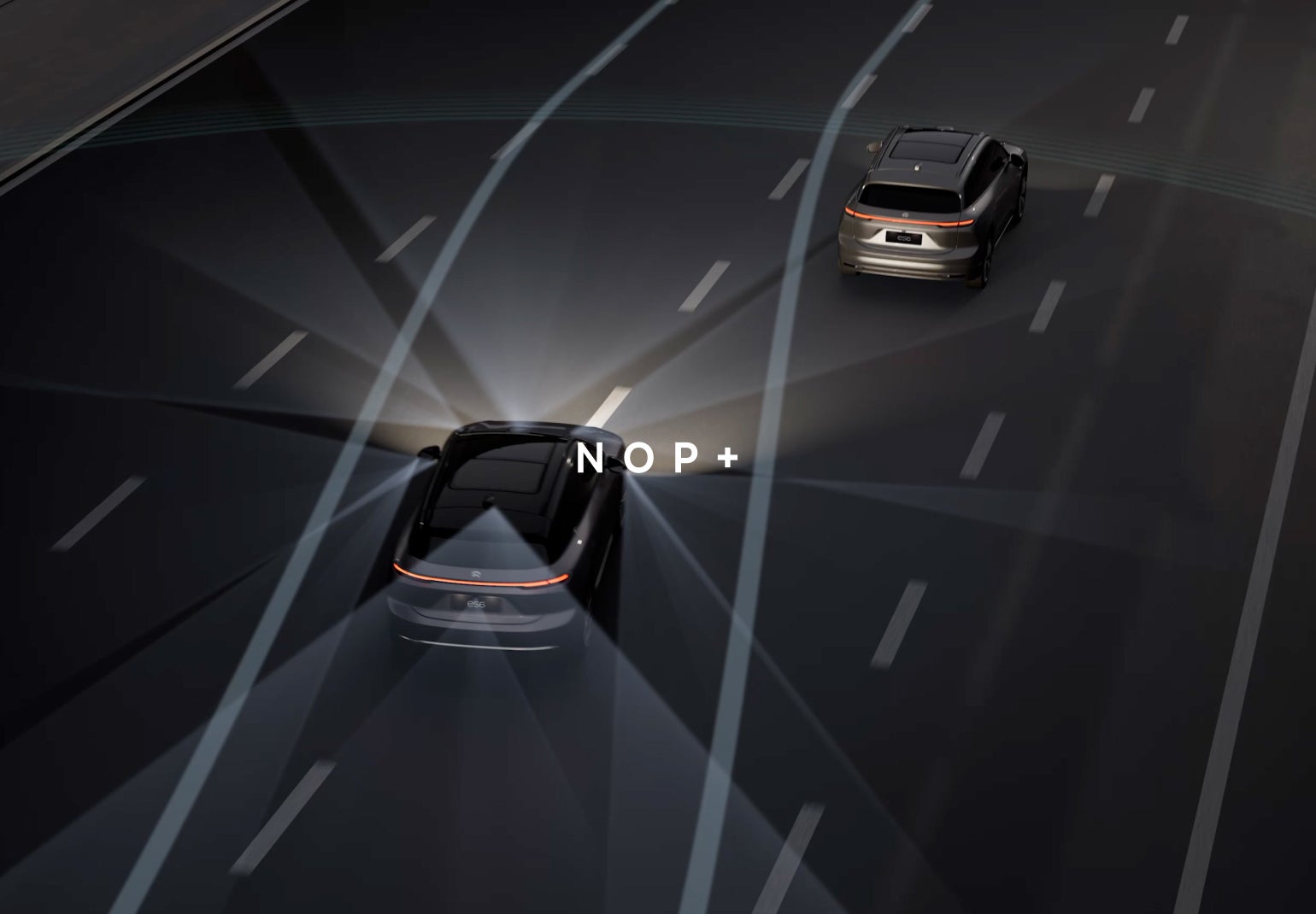 Navigate on Pilot Plus (Beta)
Navigate on Pilot Plus (Beta) NOP+ (Beta) is a driving assist feature developed by NIO based on the second-generation technology platform (NT2.0). It helps you with a series of tasks including driving on and off the ramp, merging to the optimal lane, overtaking slow cars and adjusting the speed according to the speed limit on highways and expressways, relieving the driving fatigue for a more relaxing and joyful travel experience.
*1 The descriptions are based on the all-new ES6 with top configurations. Depending on different versions, some configurations are not equipped or are provided as options.
*2 NIO will constantly optimize the product and its feature. The products shown in promotional images, animations and videos are only in a status of non-final delivered products. The specific feature, function, color and material shall be subject to actual products on sale.
*3 Some features may not be available for immediate use upon vehicle delivery. However, these features will be rolled out over time via FOTA (firmware over the air).
*4 The actual production car may vary from the configuration and pictures. Therefore, information published upon production order intake shall prevail.
*5 The acceleration and braking specs are based on the engineering test results, which may vary due to different road types, weather and road conditions, battery level, loading, and tires, and are hence for reference only.
*6 NIO Assisted and Intelligent Driving in the description is designed for driver assistance purposes only and cannot fully replace the control by drivers or handle all possible traffic, weather, and road conditions. The driver must maintain attention as necessary and interfere or take over the control timely based on the surrounding environment. Therefore, NIO Assisted and Intelligent Driving should be used with caution in complex traffic, bad weather, or special road conditions.