Newsroom
Press Release
05/24/2023
NIO Launches the All-New ES6, a Smart Electric All-Round SUV, in China
Shanghai, China May 24 - NIO launched its All-New ES6, a smart electric all-round SUV in China, bringing users with experience beyond their expectations.
The All-New ES6 adopts NIO's latest design language, which is pure, sophisticated, and progressive. In line with the "Design for AD" philosophy, the watchtower layout of sensors seamlessly blends with the vehicle's roof, setting a new paradigm for the design of smart EVs. The All-New ES6 measures 4,854 mm in length, 1,995 mm in width, and 1,703 mm in height, with a wheelbase of 2,915 mm. Compared to its predecessor, the All-New ES6 is 55 mm lower in height, while the headroom in the rear is increased by 75 mm.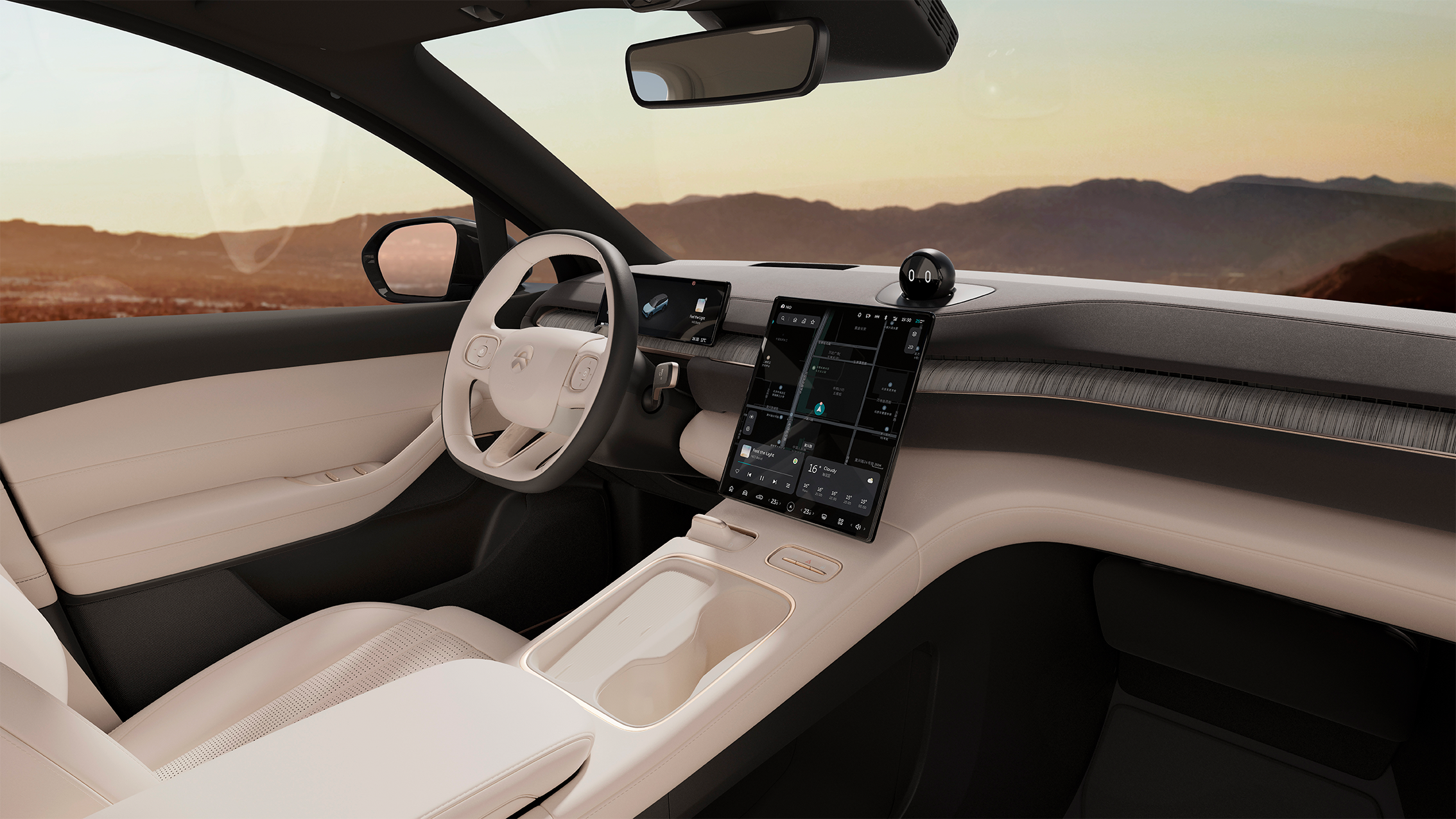 With a cocooning double-layer design, the cabin is added with appropriate layers. The sound integration of sustainable rattan and invisible air vents spices up the space with a vibe of nature. For the first time, the All-New ES6 features tailor-made top-class acoustic fabric on the speakers, enhancing the audio experience while providing a premium look and feel. It comes standard with the Microfiber headliner, equipped with the largest openable sunroof in its class with a daylighting area of nearly one square meter.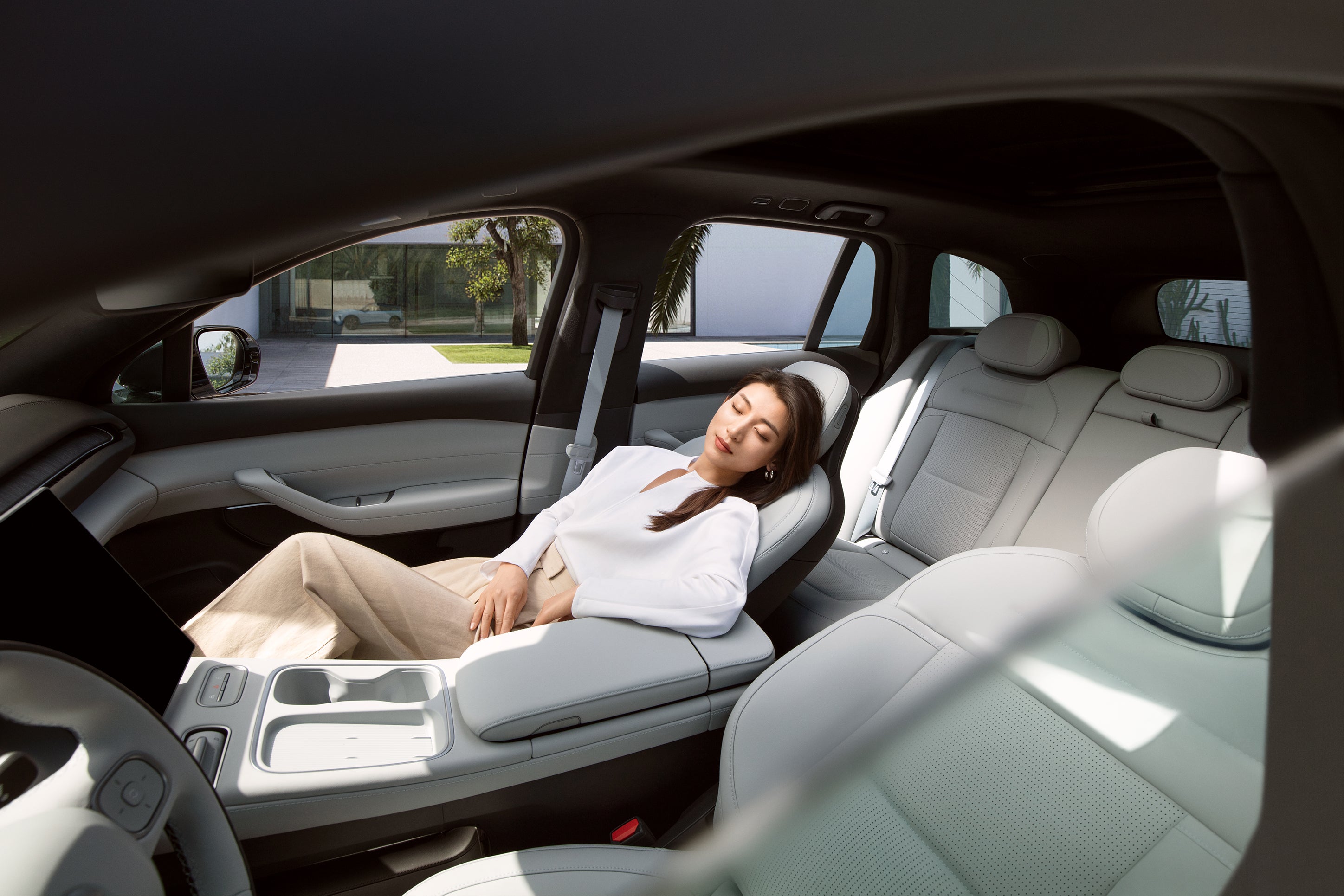 On the All-New ES6, the premium seat platform developed in-house by NIO enables up to 20 ways of adjustment for the driver's seat. The seats feature a multi-layer comfort system with a total of 9 layers of supporting materials from the surface wrapping to the seat frame.
The upgraded Lounge Seat boasts exceptional features like the 22-way adjustment. The comfortable zero-gravity position is engaged with one tap. The Lounge Seat also provides a comfortable reclining mode, delivering extra comfort at a 160-degree reclined position thanks to the rear-end lifting function of the cushion enabled by the proprietary seat platform. The renovated Lounge Seat features heating, ventilation, and massage, with the three-zone heating separately engaged for the backrest, seat cushion, and leg rest. In addition to the Air Cushion back comfort and eight-point massage systems, it provides users with an ultimately comfortable experience. The rear row also comes with power adjustable seats.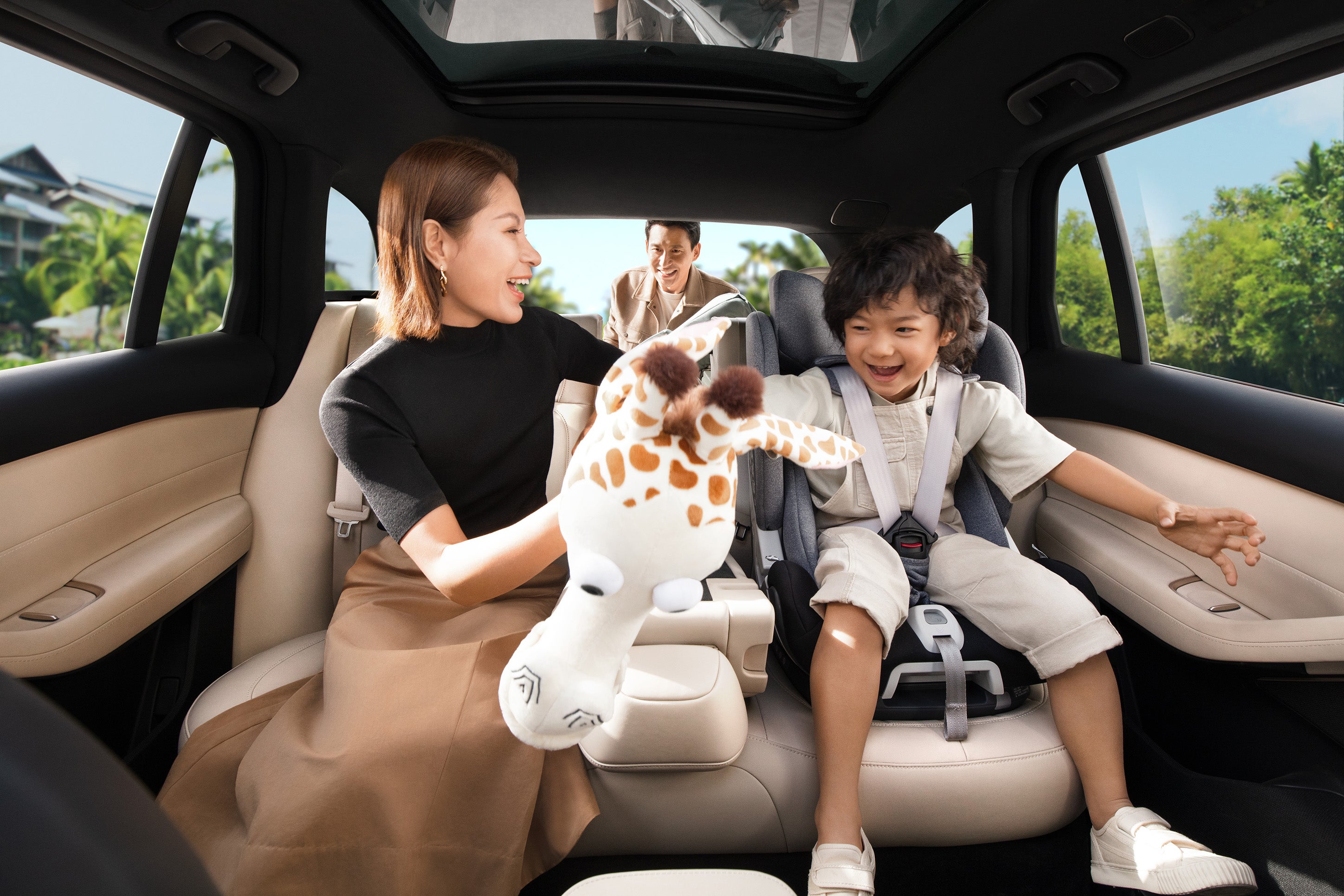 The All-New ES6 boasts flexible storage space. The three-layer trunk has a maximum volume of 668 liters. The rear seats can be folded down in a layout of 40/20/40, generating a storage space up to 1,430 liters.
The All-New ES6 carries over the high-performance DNA of NIO. It features a standard dual-motor four-wheel drive system comprised of a 150 kW front induction motor and a 210 kW rear permanent magnet motor with a total power output of 360 kW and a peak torque of 700 N⋅m. It is able to accelerate to 100 km/h in just 4.5 seconds. The proprietary high-performance four-piston fixed calipers can bring the car from 100 km/h to a stop in just 34.5 meters.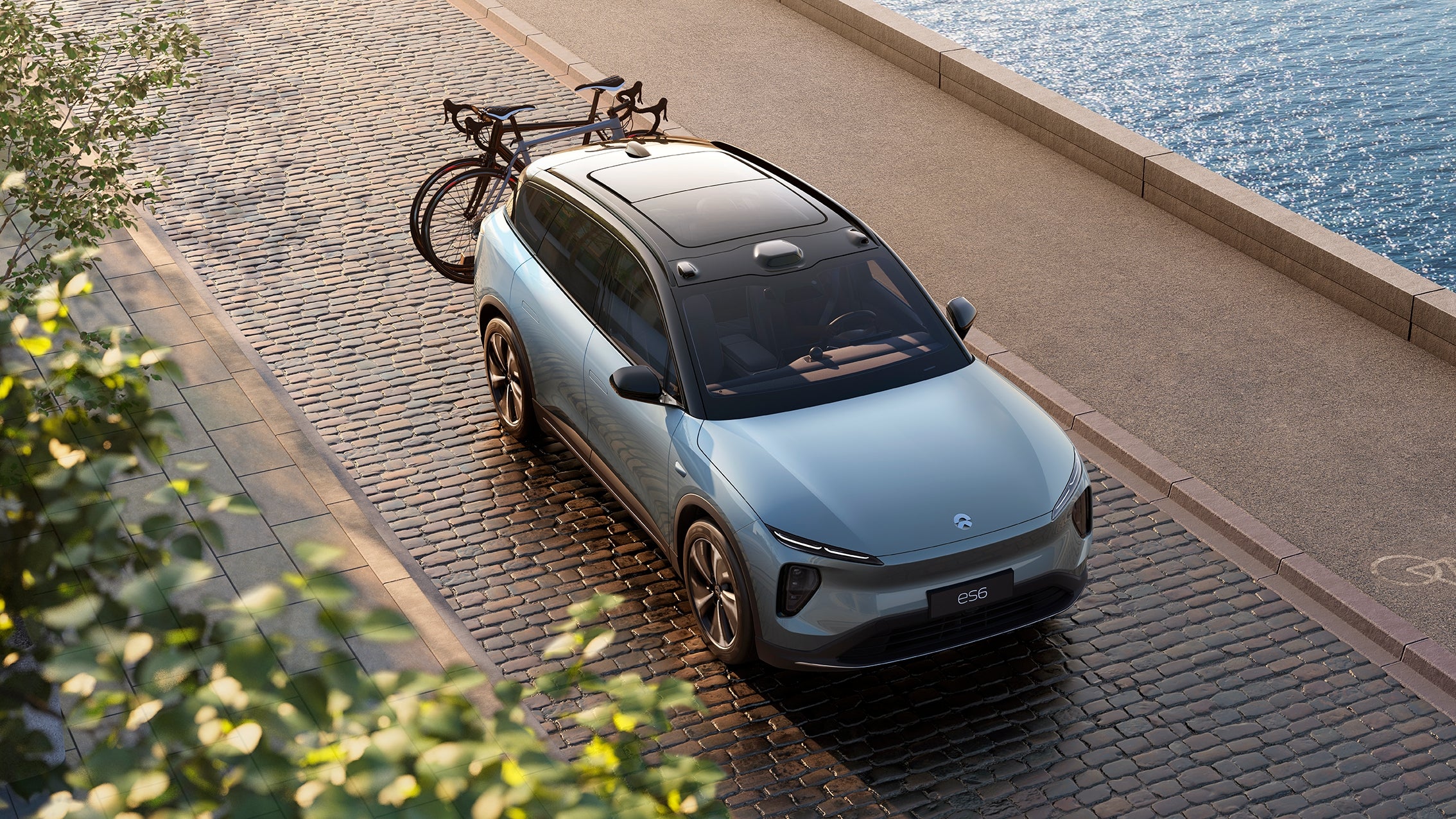 NIO's proprietary Intelligent Chassis Controller (ICC) works with the Continuous Damping Control (CDC) system to make up to 500 times of damping adjustments per second based on actual road conditions. It takes only 0.01 second to complete a damping force adjustment of over 6,000 N, providing comfortably flexible control according to the vehicle's dynamics. Users can choose from 9 driving modes. The Intelligent Smooth Stop (ISS), debuting on the All-New ES6, can automatically adjust the braking force.
NIO's latest digital system, Banyan 2.0.0, will be first released on the All-New ES6, introducing over 120 new features and enhancements, including "Exclusive Service Group" and "NOMI Memo". Moreover, automatic recharging route planner is available, which combines the vehicle, Power Swap station, NIO Power cloud, and real-time planning capabilities, making EV recharging increasingly easier and more intelligent.
The All-New ES6 comes with NIO AQUILA Super Sensing, consisting of 33 high-performance sensing units, and NIO ADAM Super Computing with four NVIDIA Drive Orin X chips, achiving a computing power of 1,016 TOPS.
The All-New ES6 comes standard with Heads-up Display (HUD) and intelligent adaptive driving beam (ADB) headlights. Supported by the AQUILA super sensing system, the LiDAR works with the front-view cameras to automatically detect road conditions, instruct the lighting system to achieve accurate beam distribution, and avoid interference with traffic from the opposite and same directions, bringing to users enhanced safety.
The All-New ES6 also offers an optional N-Box enhanced console that supports multiple people to watch the same AR film, providing an experience comparable to that with a large screen. The system can be connected with game consoles, laptops, or tablets, transforming the cabin into an exclusive concert hall, a cinema, a game room, or a mobile office any time.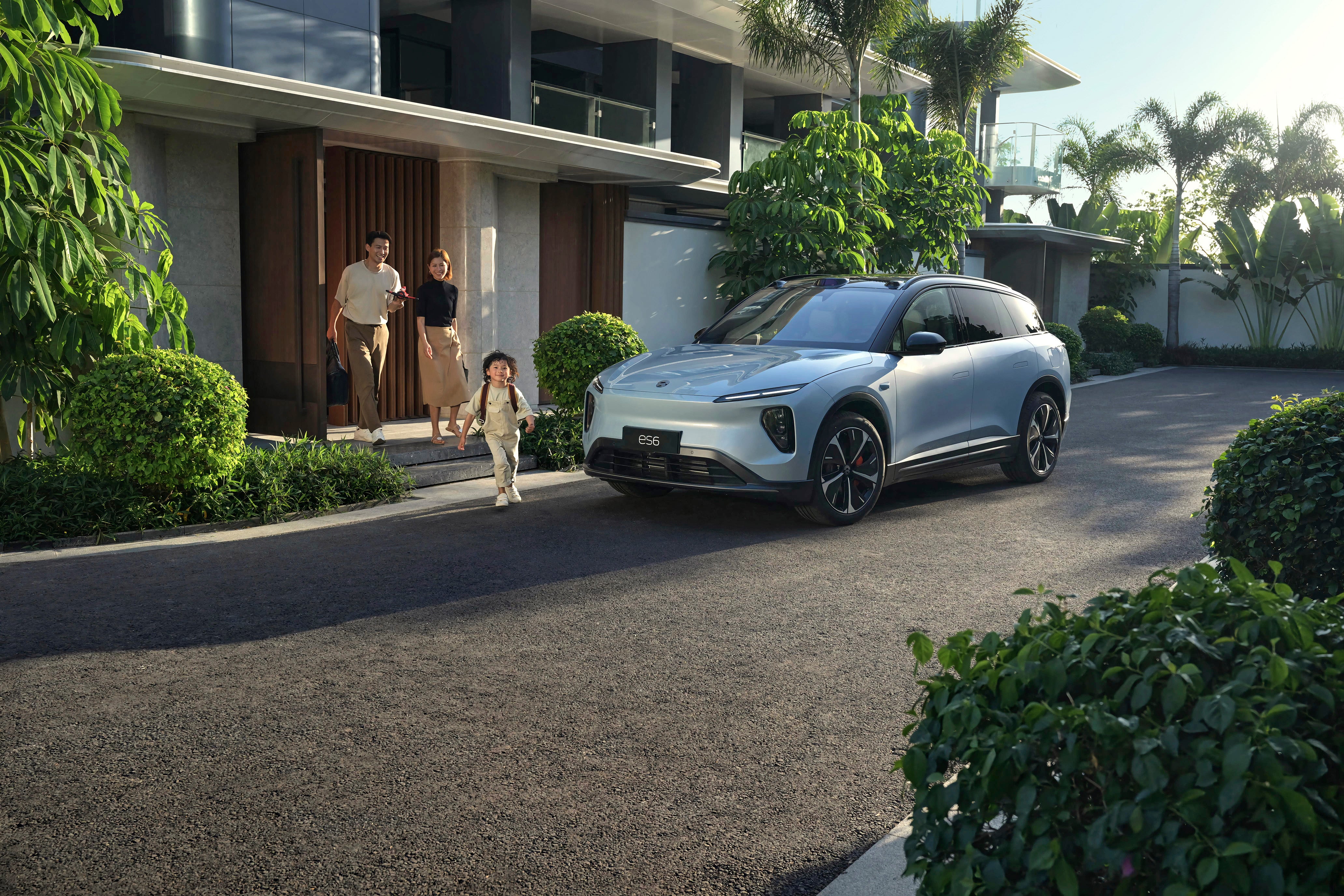 The All-New ES6 offers 10 body colors and 4 interior themes, including an exclusive body color of Galaxy Shadow and an exclusive interior theme of Warm Gravel.
The price of the All-New ES6 in China starts from RMB 368,000 with a 75 kWh battery, RMB 426,000 with a 100 kWh battery, and RMB 298,000 with BaaS (Battery as a Service) in China. The All-New ES6 is now available for order placement on the NIO app in China, followed by the start of delivery on May 25.