Newsroom
Press Release
08/28/2023
NIO House|Hefei Xinqiao Industrial Park Now Officially Open
August 28, 2022, Hefei – NIO House|Hefei Xinqiao Industrial Park, the world's largest NIO House, is officially open.
During the opening ceremony, William Li, the NIO founder, chairman, and CEO, introduced this NIO House to the audience through a live broadcast. Chris Hardie, the Principal, Design Director of Schmidt Hammer Lassenthe, as well as the designer of the NIO House|Hefei Xinqiao Industrial Park, attended the event in person to share the design concept behind. More than 160 NIO users from across the country participated in this opening ceremony on site.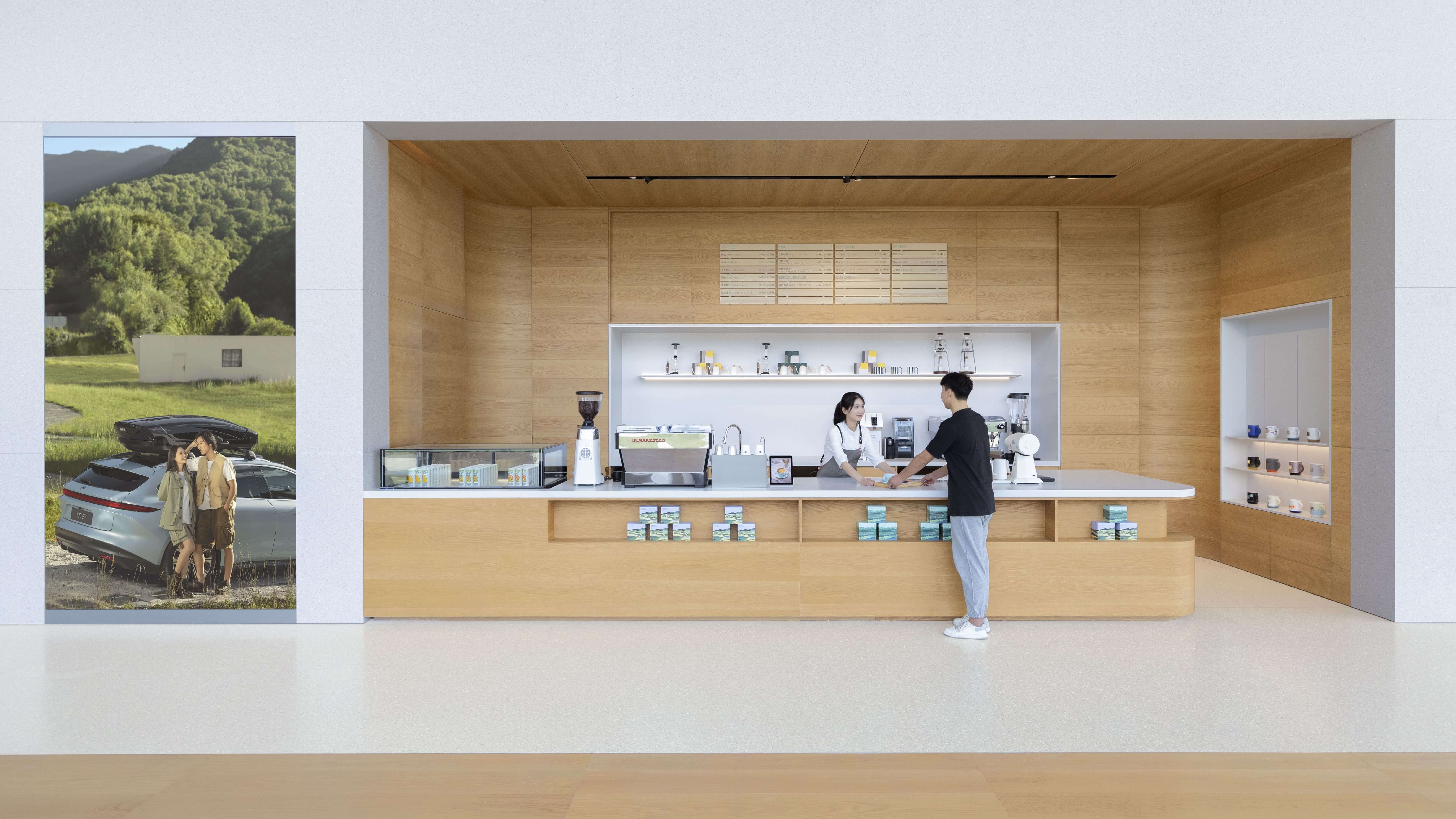 The NIO House|Hefei Xinqiao Industrial Park is located in the NeoPark. Here, the user center, display center and delivery center are integrated into one, with over 4,000 square meters, creating a rich and surprising experience for NIO users. While covering functions of display, exhibition, office, retail, cafe, car delivery, industrial travel and others, this is also the only NIO House that is directly connected to the factory through the corridor on the second floor, marking a vivid node for NIO to connect users with a unique lifestyle and intelligent manufacturing.
"NIO House create a lifestyle community where NIO users share joy and grow together, and the NIO House|Hefei Xinqiao Industrial Park is a typical example. Moreover, the architecture itself is already a great showcase of NIO's commitment in low-carbon development. Hope to see you soon at NIO House!" says William Li.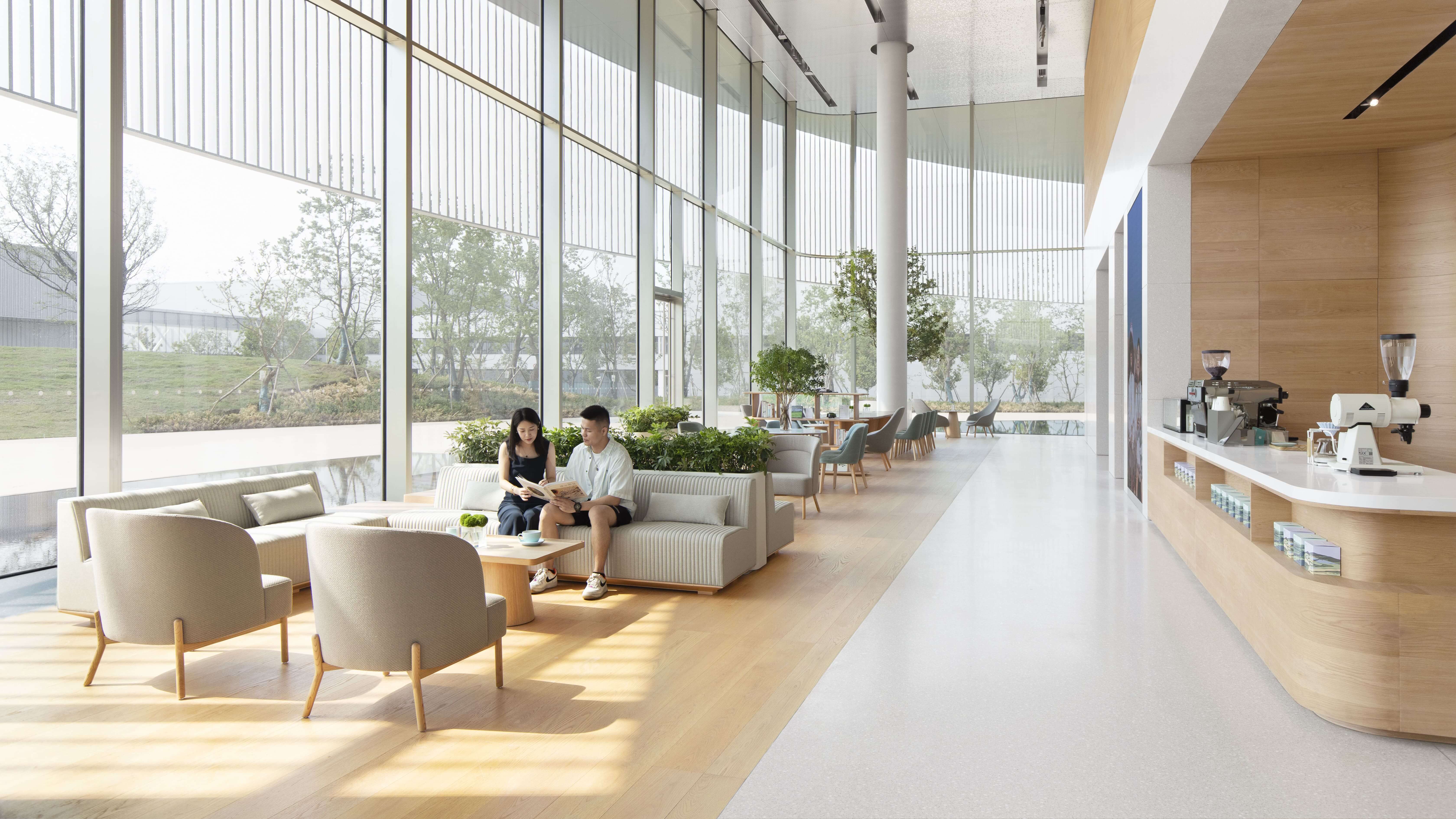 From exterior to interior, the NIO House|Hefei Xinqiao Industrial Park fully showcases NIO's brand vision and mission of "Blue Sky Coming". The metal materials in space use stainless steel instead of aluminum, greatly reducing the hidden carbon in the building. As the world's first "zero-carbon" one, this NIO House effectively utilizes a photovoltaic power generation system on its roof to offset carbon emissions from energy consumption, thus achieving carbon neutral operation. The whole building is built to "LEED Gold" health and sustainability standards. The open front hall brings in natural light, passive solar design and shading devices filter out most of the sun's radiated heat, while greenery is used extensively indoors to facilitate a healthy climate and a comfortable and pleasant environment.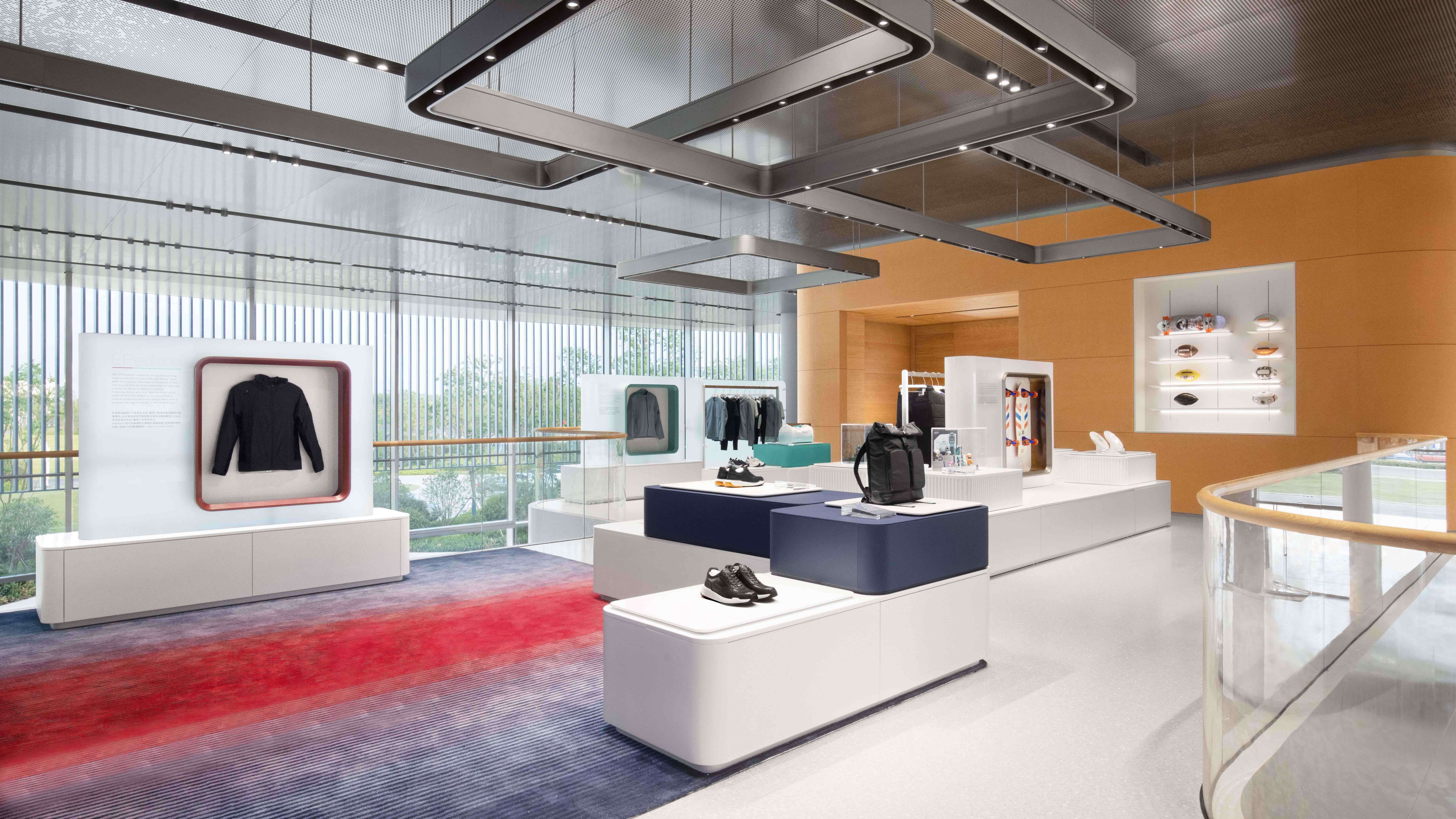 The NIO House|Hefei Xinqiao Industrial Park is also the first NIO Life store which displays all the collections from NIO Life, the brand's original design lifestyle brand. Limited designer collections are also available in a one-stop manner, including Blue Sky Lab, NIO Racing, EPedition, and NOMI.
NIO House has been a representation of NIO's re-thinking and reshaping of user experience in the automotive industry. Since November 2017, when the first NIO House was opened in Beijing, NIO has opened 134 NIO Houses worldwide, including 6 in Europe.
About NIO
NIO is a global smart electric vehicle company. Founded on November 25, 2014, NIO's mission is to shape a joyful lifestyle by offering high-performance smart electric vehicles and ultimate user experience. NIO operates R&D centers and manufacturing facilities in Shanghai, Hefei, Beijing, Nanjing, Shenzhen, Hangzhou, San Jose, Munich, Oxford, Berlin, Budapest and Singapore, and has established sales and service networks in China, Norway, Germany, the Netherlands, Sweden, and Denmark, providing products and services to users in over 300 cities worldwide. By 2025, NIO plans to serve users in more than 25 countries and regions around the world.
In 2015, NIO Formula E team won the inaugural FIA Formula E Drivers' Championship. In 2016, NIO launched the EP9, one of the world's fastest electric vehicles. In 2017, NIO unveiled its vision car, EVE. On June 28, 2018, NIO began deliveries of the ES8, a 7-seater smart electric flagship SUV, in China. On September 12, 2018, NIO went public on NYSE. On March 10, 2022, NIO was listed on HKEX. On May 20, 2022, NIO was successfully listed on SGX.
NIO's lineup consists of the flagship smart electric SUV All-New ES8, flagship smart electric coupe SUV EC7, smart electric mid-to-large SUV ES7 (or EL7), flagship smart electric sedan ET7, versatile smart electric SUV All-New ES6 (or EL6), and smart electric sedan ET5, and smart electric tourer ET5T.
Media Contact:
Emma Hai
emma.hai@nio.com