Newsroom
Press Release
11/09/2022
NIO ET7 Awarded the Golden Steering Wheel 2022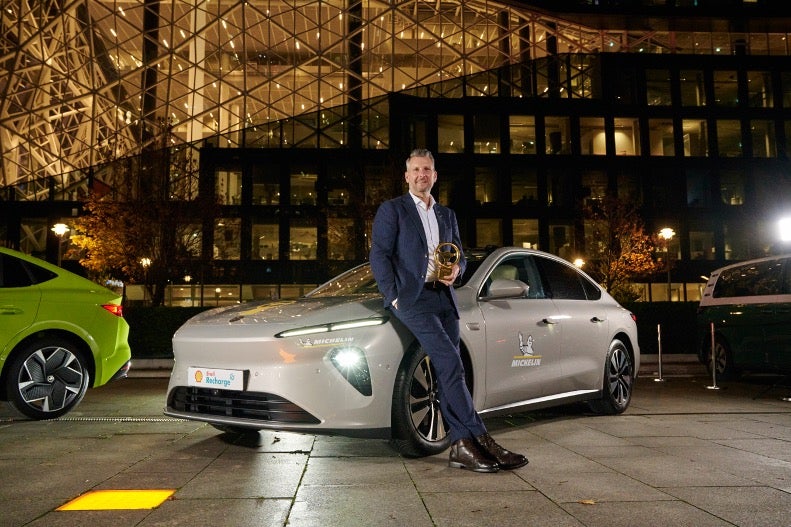 NIO's new smart EV wins a prestigious award in the 'medium and upper-class category
NIO's first 'Golden Steering Wheel' award just weeks after ET7 is launched in Europe

November 9, 2022, Berlin – NIO, a global smart electric vehicle company, was awarded the internationally coveted Golden Steering Wheel award, winning the 'Medium and Upper Class' category with its smart electric flagship sedan, NIO ET7. Ralph Kranz, General Manager of NIO Germany, received the prestigious award at the official award ceremony held at the Axel Springer House in Berlin. William Li, NIO's Founder, Chairman, and CEO, addressed the guests and jury, thanking them and the readers for their support.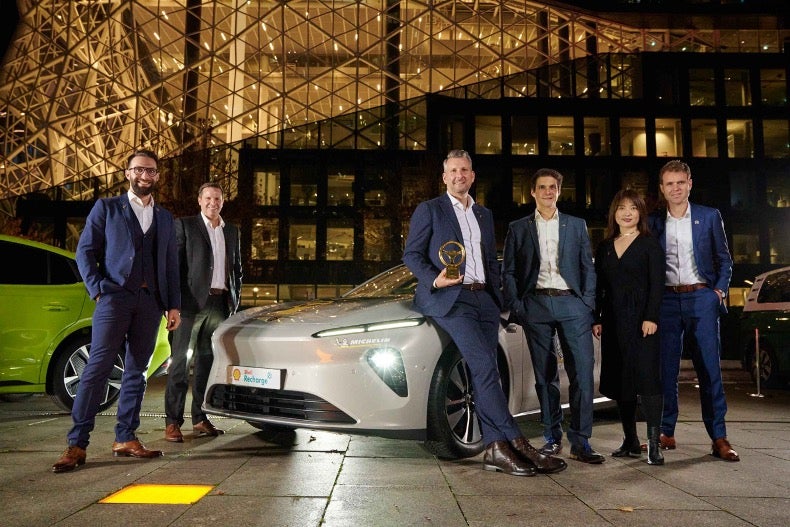 Since 1976 BILD am SONNTAG, and since 2009, AUTO BILD has awarded the Golden Steering Wheel to the best new cars. Winning the award is considered the most significant honor in the German automotive industry. Moreover, its combination of votes from both readers and an expert jury makes the Golden Steering Wheel a coveted prize for all manufacturers. This year, 47 cars across 11 categories were selected, with just three finalists from each category being assessed through rigorous tests by the expert jury at the Lausitzring track.
NIO's success marked the first time a manufacturer won such an award just weeks after its market launch. "The NIO ET7 surprised - and convinced - virtually everyone on the Golden Steering Wheel jury," says Tom Drechsler. "Good seats, fine haptics, top-notch overall performance, and NOMI is amazing. It can glide effortlessly and deliver high-performance thanks to the wide range of driving modes available."
On behalf of NIO users and the wider NIO team, William Li expressed his gratitude to the readers who voted for the ET7 and the jury members for their recognition. "Designed in Germany and engineered around the world, NIO ET7 is derived from NT2, our second-generation product platform, and perfectly showcases our philosophy of 'Design for Autonomous Driving.'"
NIO ET7 was launched in Germany, the Netherlands, Denmark, and Sweden on October 7, 2022, following its market entry in Norway, with deliveries commenced on October 17. NIO ET7 is available via flexible and fixed subscription models, with details of purchase options to be announced on November 21, 2022. "The positive feedback we have received during test drives and from NIO users over the past weeks confirms that we have a very convincing electric vehicle ready to compete with the best. This prestigious award once again proves this," added Ralph Kranz.
Ready for tomorrow. The ET7 is a smart electric flagship sedan with over 100 standard comfort, safety, and smart features. Its exterior, cabin space, digital cockpit, performance, and autonomous driving technology aim to deliver the ultimate experience. The ET7's WLTP range is up to 445 km with the 75 kWh Standard Range Battery and 580 km with the 100 kWh Long Range Battery. Carrying over 1,000 TOPS computing power, the ET7 defines the new standard for premium electric vehicles.