Newsroom
Press Release
01/25/2016
There is no future if an EV car cannot provide a better customer experience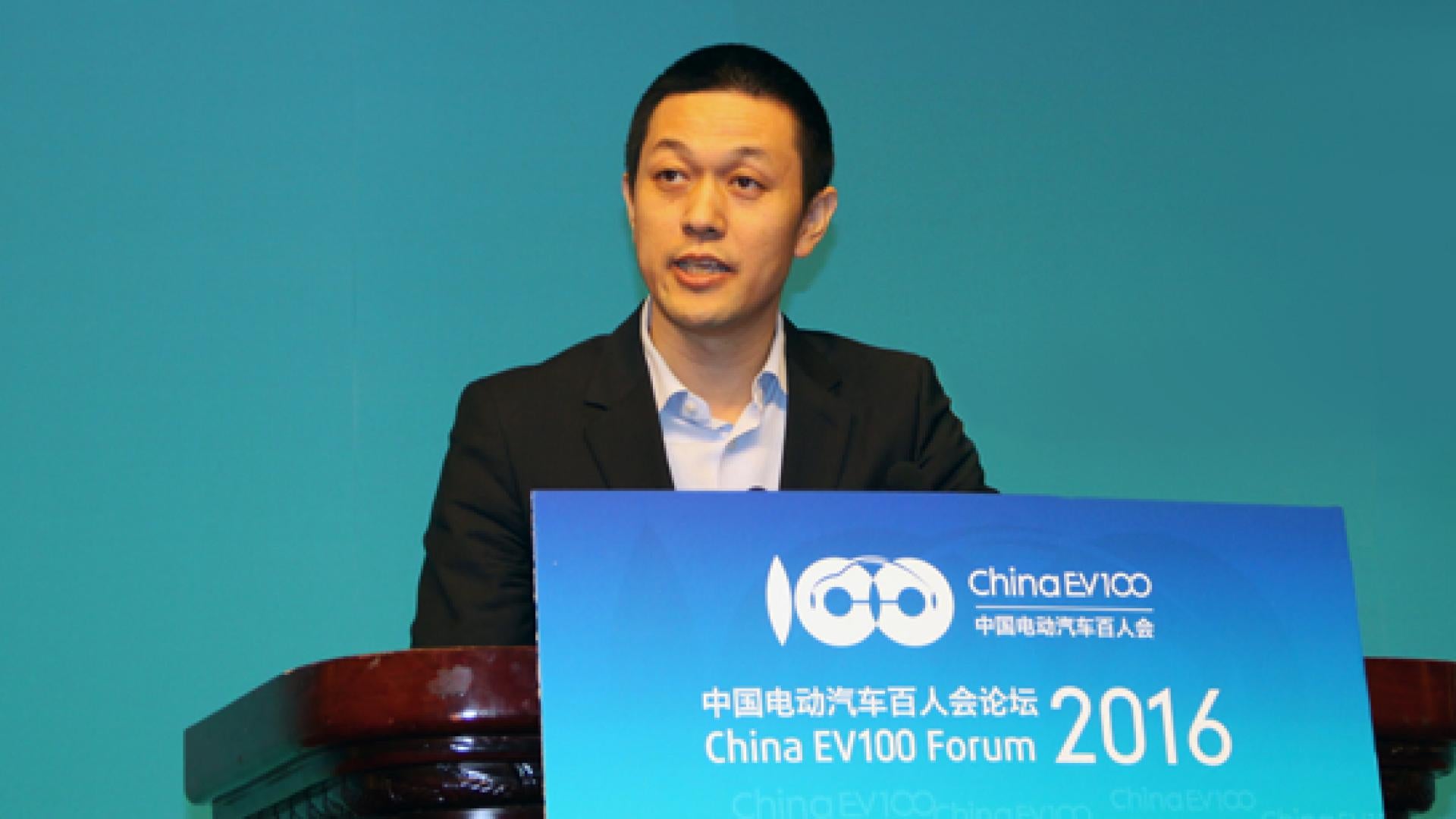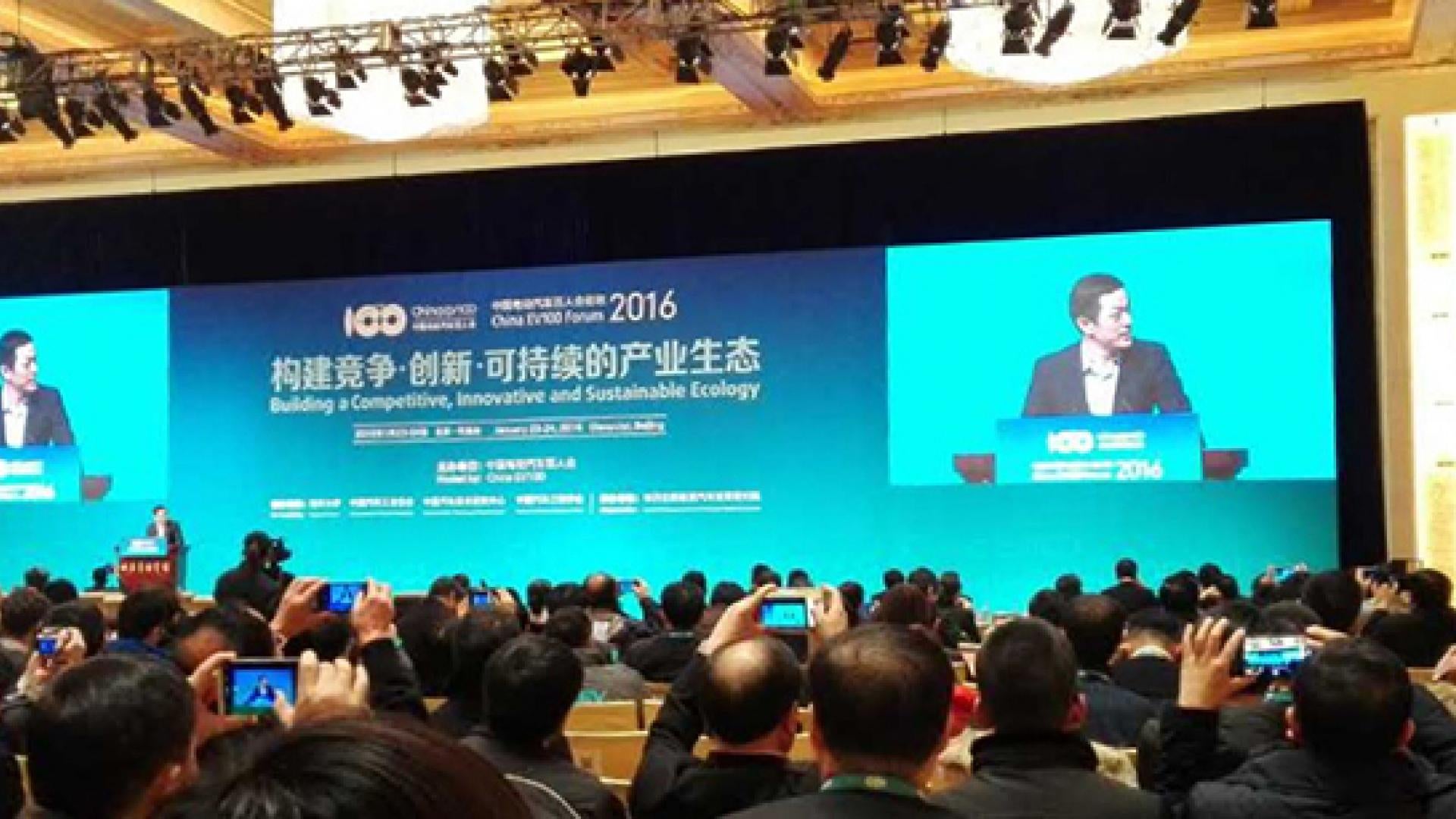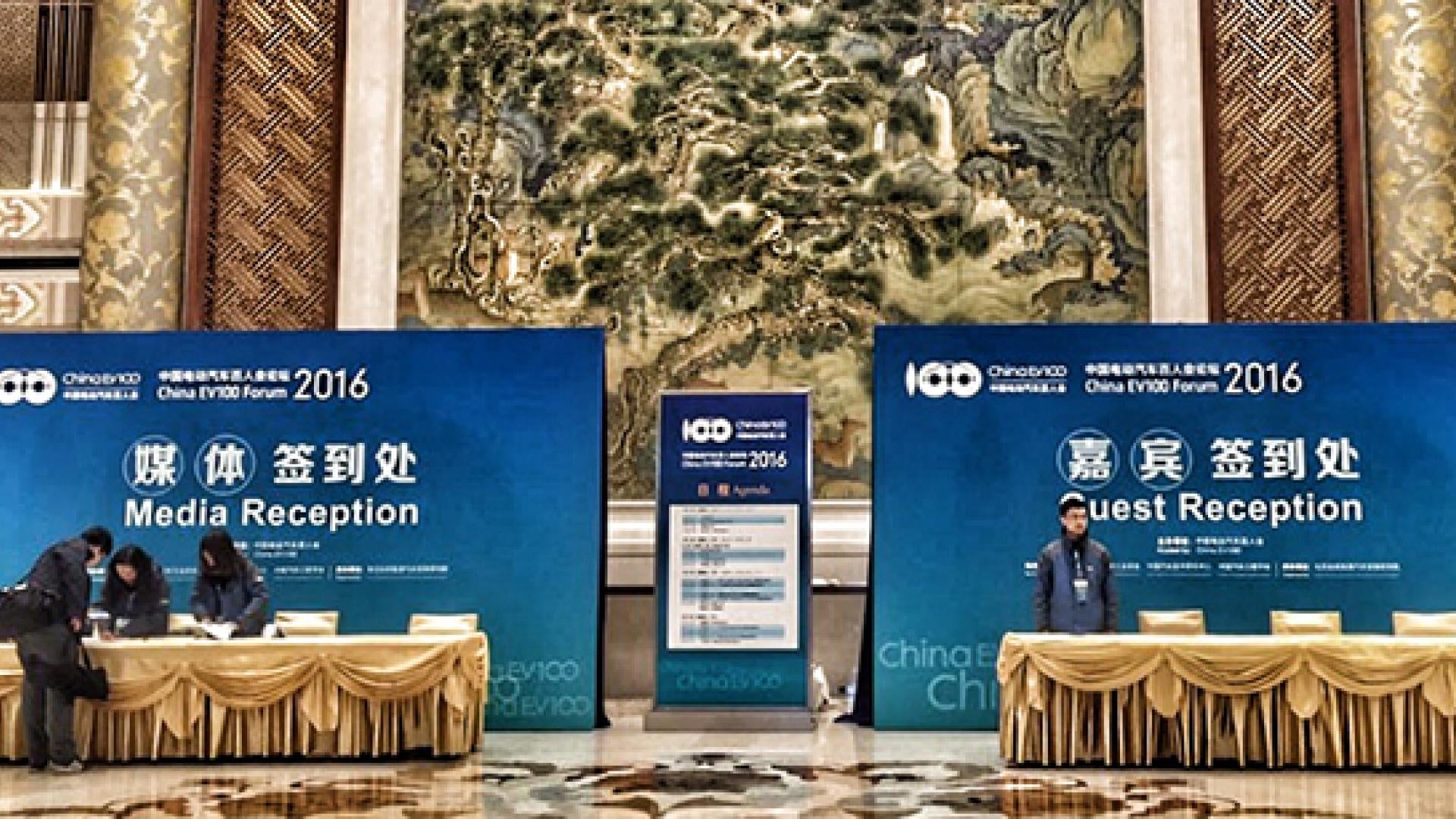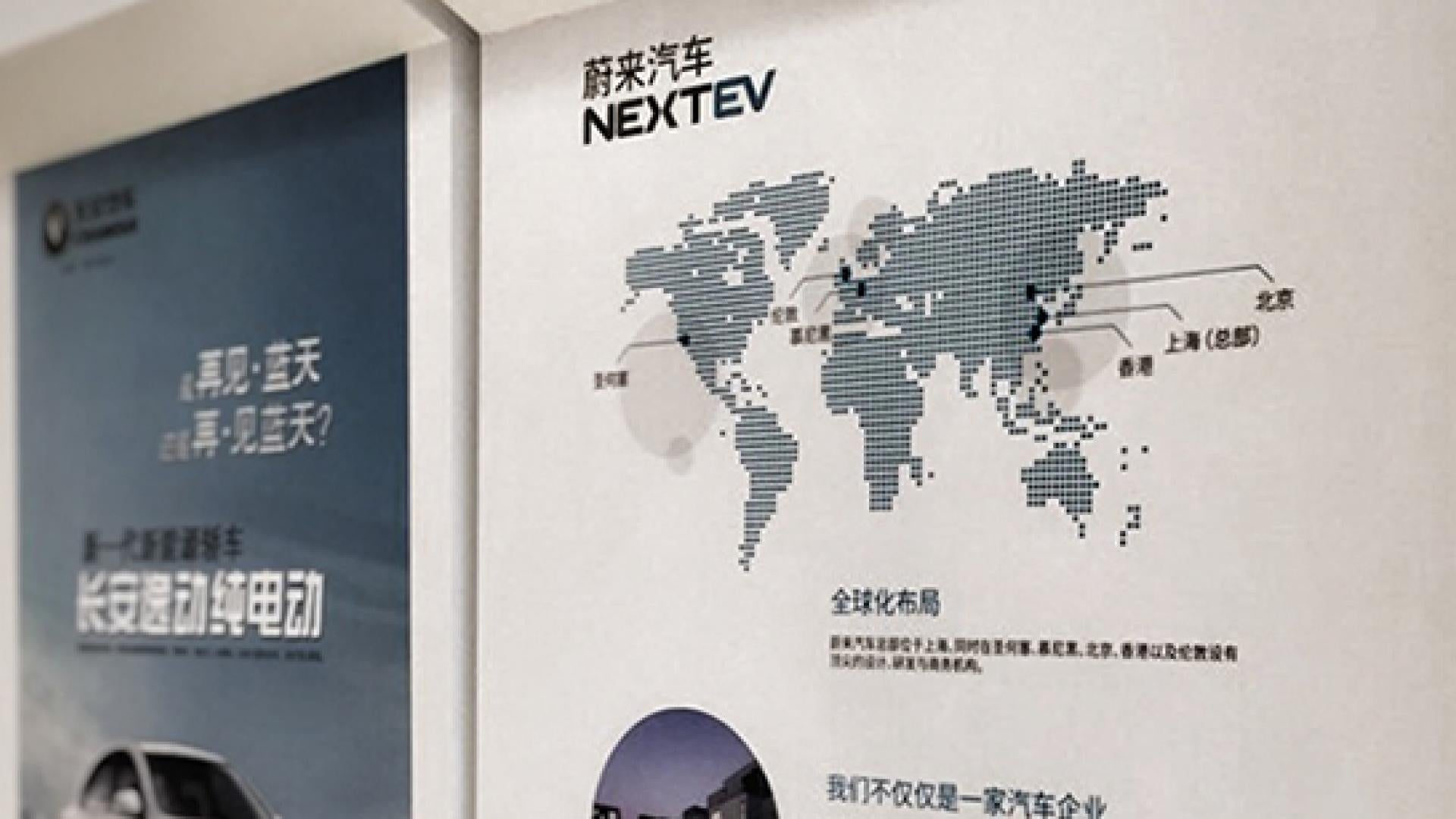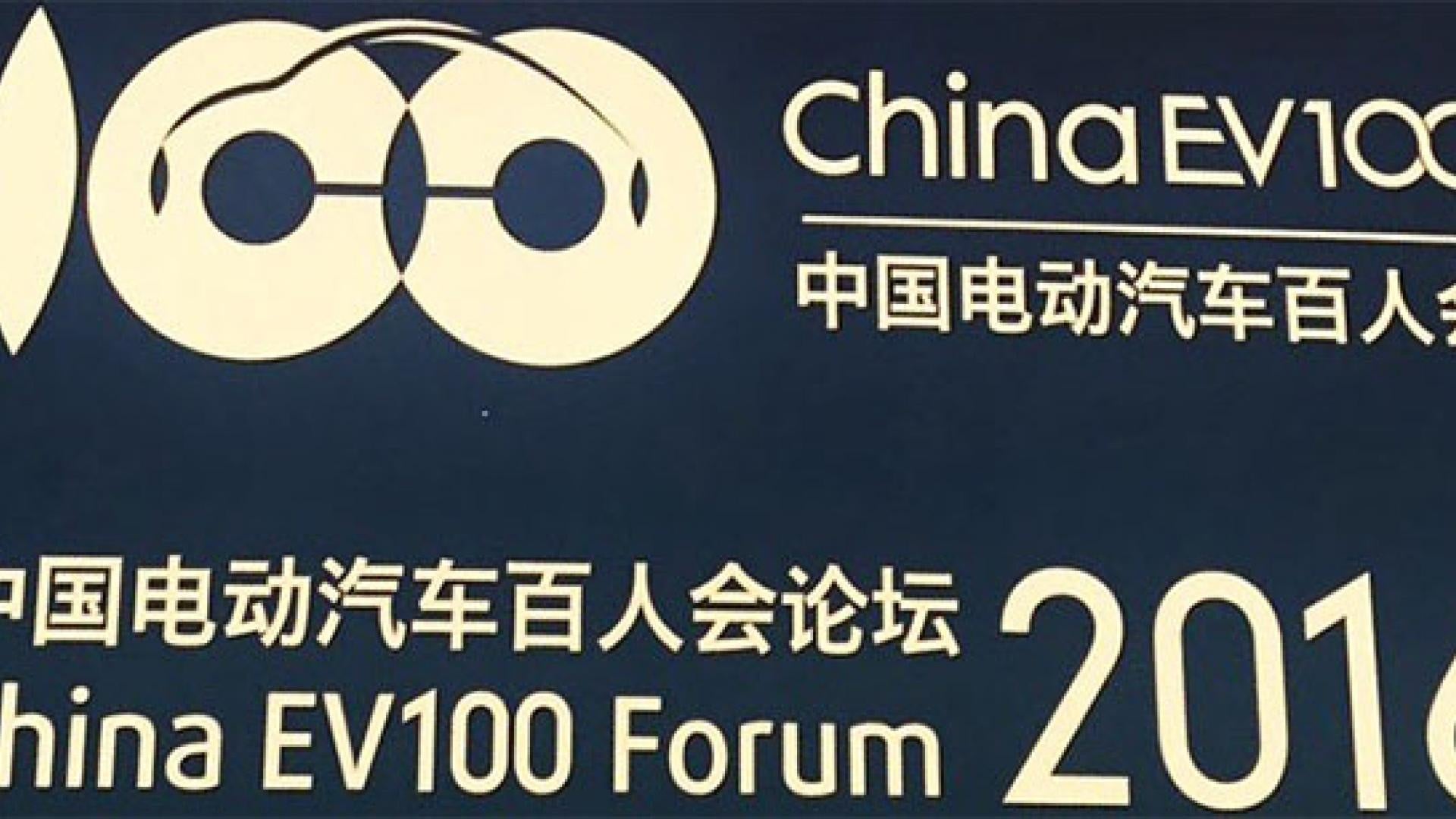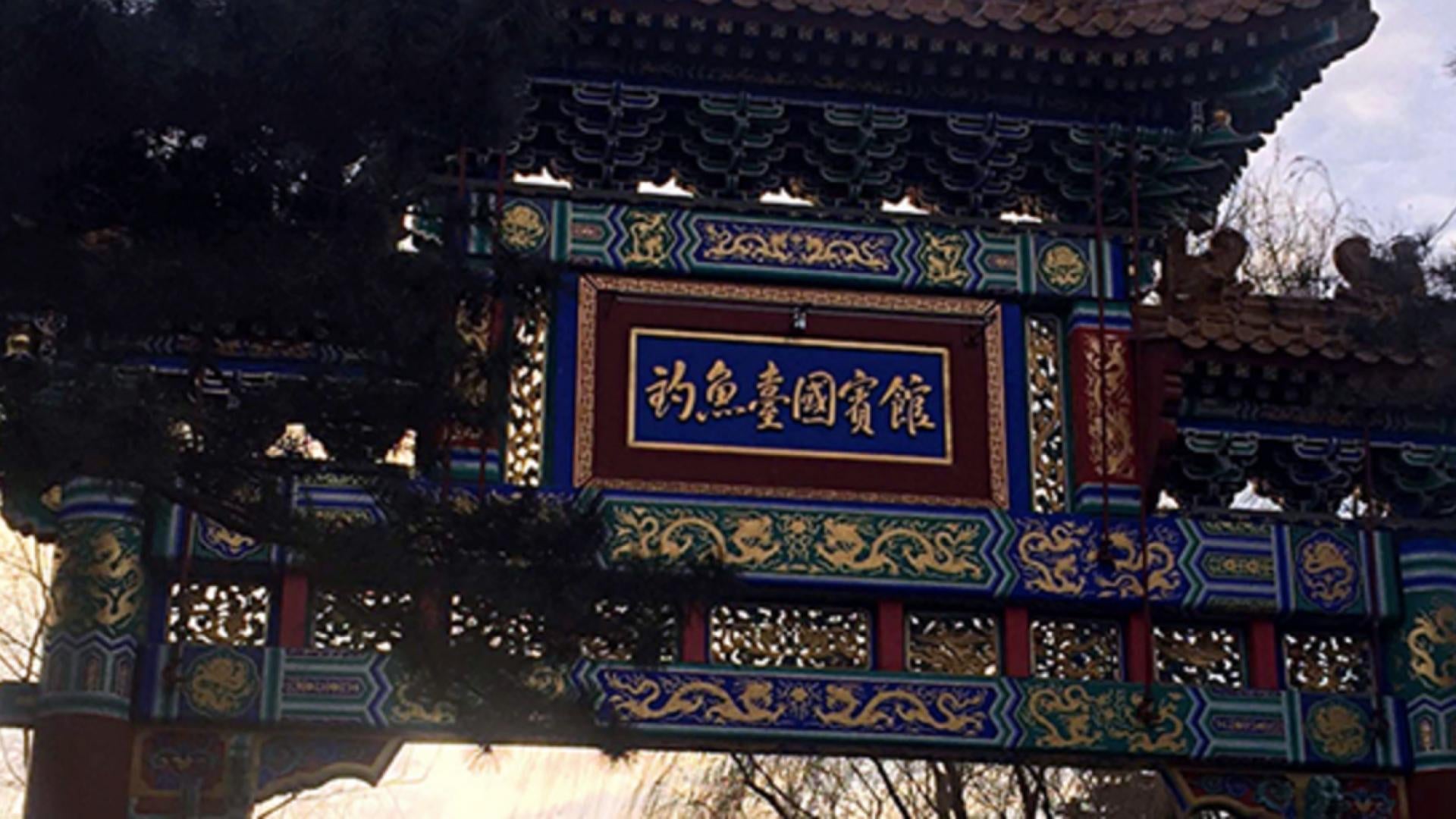 China EV100 Forum was held in Diaoyutai State Guesthouse in Beijing on January 23rd, 2016. Why did the forum draw so much attention? Minister of Science and Technology, Minister of Industry and Information Technology, Minister of Transport, Minister of Environmental Protection, and Minister of Finance and many other ministers attended the forum. The Academic Committee of this forum included well-known economists like Xu Guanhua and Wu Jinglian, senior automotive experts such as Fu Yuwu and Wang Binggang, and ten academicians of the Chinese Academy of Engineering, which was truly a lineup of the "national team"--a team of policy makers of national new energy vehicle policy and regulation. Not to mention it is even rarer to see the heads of so many major domestic automakers gathered together in the same event, including FAW, DFM, Changan Auto, BAIC, Chery, Geely, BYD, etc.
Among so many heavyweight guests, the debut of NEXTEV was undoubtedly the center of attention. William Li, Founder and Chairman of NEXTEV, gave the speech The Blue Sky is Coming Within Reach-the Future of Mobile Internet and EV in the opening ceremony. It is also the debut of NEXTEV in the industry.
1.NEXTEV has an in-depth understanding of users of the internet era at the beginning of its establishment. Bitauto founded by William Li and Autohome founded by Li Xiang serve tens of millions of vehicle users over the internet every day. While observing the trend of integrating mobile internet and EV, they decided to establish NEXTEV.
2.The vehicle manufacturing capability of Chinese market is already leading in the global industry. Thanks to the favorable industrial environment, internet companies have the opportunity to develop and manufacture smart EV on their own. NEXTEV currently has presence in Shanghai, Silicon Valley, Munich, London, Beijing and Hong Kong. We are going to penetrate Chinese market first and provide smart EVs with superb user experience to the market. NEXTEV sets extremely high standards for itself.
3.NEXTEV thrives on thinking from users' perspective. Mobile internet has recreated the relationship between users and enterprises and is shaping the social development. However, the mobile internet is only at the initial stage in changing the auto industry. Making user requirements the driving force of enterprises is the goal of NEXTEV.
4.NEXTEV focuses on end-to-end user experience at the beginning of its establishment. The current charging infrastructure and battery cost are not good enough for the users. Many users only choose EV because of the favorable policies. We believe it should be the superior user experience in EV that attracts users in the future.
5.The motivation for NEXTEV to innovate and work hard is to provide superior user experience. We will fully utilize mobile internet technologies and earnestly serve every user. We will listen to the voice of customers, integrate it with product R&D, and make sure that users choose and love EV for its experience, which will unveil a new era of smart EV.
6.NEXTEV will invest most of its energy in product development and user experience improvement. When it comes to manufacturing, we want to utilize the existing vehicle manufacturing system and complement each other to achieve a win-win situation. Manufacturing at a bigger scale will bring high efficiency and more stable quality. NEXTEV is expecting to partner with domestic automakers to provide EV with better user experience to the user.
The complete transcript of William Li's speech:
Distinguished leaders and guests, good afternoon! I am William Li, the Founder of NEXTEV. It's my honor today to attend this forum on behalf of EV startups. I would like to take this opportunity to share with you the latest updates of NEXTEV and our thoughts on the future of EV.
NEXTEV was founded at the end of 2014. We are a company born with internet DNA. Besides me, the founding investors include Li Xiang, founder of Autohome, Richard Liu, founder of JD.com, Tencent, and well-known investment institutions in internet business like Hillhouse, Sequoia Capital and Joy Capital. The founding team of NEXTEV has the deepest understanding of vehicle users among the internet companies. User is the very first reason for us to found this company. While serving tens of millions of vehicles users over the internet every day, we have realized that the combination of mobile internet and EV will redefine user experience of owning car, which is when we saw the opportunity of starting an EV company.
Compared with the Chinese entrepreneurs that started their auto business a decade ago, we are extremely lucky. Because of the favorable Chinese auto market, especially the EV market, we are able to build a global team at the beginning of our establishment. Our strategy is to do R&D global, focus on Chinese market first and gradually expand to global market. Currently NEXTEV has established R&D, design and business institutions across Shanghai, Silicon Valley, Munich, London, Beijing and Hong Kong with top talents specialized in vehicle engineering, motor, battery, controller, and user experience. There are more than 500 R&D engineers across the globe so far and more than 50 new hires every month. Just now my partner Lihong told me the number is actually higher. Our team is growing very fast. By the end of 2016, the number of global R&D engineers is expected reach around 1200.
Although NEXTEV is a startup, we have created a lot of auto industry records already. Last June, we sponsored NEXTEV TCR which won the Driver's Title in the first ever FIA Formula E Championship which is also the highest honor that a Chinese racing team has ever received in FIA racing events. Building on the technologies of the high performance race car, our team is now going all out to develop a high performance super car. We don't want to show it to you just yet, because letting you use it is what matters. We plan to launch the car at the end of 2016, which we believe will create another honor for China's auto industry.
Although we are only a startup, we see cultivating talents for the entire auto industry in China our obligation. We worked with Society of Automotive Engineers of China in initiating the NEXTEV Cup Formula Student Electric China which was successfully held in Shanghai's F1 circuit in November, 2015. Thousands of students from 30 universities together with the EV that they developed joined the event. NEXTEV contributed 10 million RMB as the fund for the event, while the NEXTEV Caring Plan was also officially kicked off. I personally founded Bitauto in 2000 and it is the biggest car website portal in China. Li Xiang founded Autohome in 2005. Li Xiang and I, including these two companies grow together with China's auto industry and internet industry. In traditional auto industry's eyes, we are from the internet industry. In internet industry's eyes, we are from the auto industry. While serving 20 million vehicle users over the internet every day, we have realized that the combination of mobile internet and EV is going to redefine user experience. We also see the opportunity of starting an EV company, actually we see users as the opportunity of the industry.
Most of the existing automakers were founded before internet becomes pervasive, the core of competition and their focus have been on manufacturing and the work division of the ecosystem and its landscape haven't changed much in the past decades. After internet becomes invasive, there are also new car companies like Tesla which sees software as its core competitiveness and recreates the ecosystem through direct sales and establishing charging network on its own. Therefore, when we look at Tesla, we see a company that not only makes people realize EV's natural advantage in acceleration, but also uses internet to recreate the relationship between users and car companies.
As smart phones become more pervasive, mobile internet is also changing the society profoundly. We have seen that Uber has completely revolutionized the taxi business with mobile internet. We believe it is only the beginning of the impact of mobile internet on car companies. Car companies are now entering the 3.0 era which is the era of user enterprise. I have been thinking about this for 4 years. Enterprises and users could communicate any time anywhere and the relationship between users and enterprises would change profoundly in mobile internet era. Every user will be the spokesperson of the enterprise. An enterprise should be built on serving its own users instead of pleasing irrelevant strangers.
In mobile internet era, the competition in auto industry will be about the end to end and better experience. It's an historic opportunity for EV and also the biggest challenge so far. From opportunity's perspective, EV's structure, support system and value chain are different from that of gasoline car. It is a natural inhabitant of mobile internet era, which makes providing better user experience possible. On the other hand, the existing infrastructure and battery cost can't satisfy the users. They only buy EV because they don't have a choice. Government subsidies and support can help to kick off the market quickly, but they can't make users love EV. We have seen companies that take advantage of the policies and launch bad quality products regardless of user experience, which is disastrous for the industry. That's why I mentioned in today's closed-door meeting that the winter of 2017 may be extremely cold for EV industry because of many bad EV products, which is bad for the word of mouth for the industry. Users shouldn't be punished for buying EV, but in fact they are. Without good user experience, there is no real future for EV.
Tesla is very successful in the US. They does a better job than BMW and Mercedes in the over $70,000 segment. We did a comparison. If you drive a Tesla in California, you only need to spend 10 mins every month for energy acquisition. However, if you drive a gasoline car, you need to spend 15 mins to refill your fuel tank in the gas station, which means 60 mins per month. It is clear that Tesla's user experience in energy acquisition is six times better than traditional vehicles in California. Only when the charging and swapping experience is more convenient than refueling, and the battery cost is acceptable for users without government subsidy, we can truly popularize electric vehicle. That is why we will focus more on business model and philosophy innovation to fully utilize mobile internet technology so as to provide a better holistic user experience than gasoline cars. This is the direction for NEXTEV's innovation and endeavor. Although the goal is very challenging and we have a long way ahead of us, we have very strong confidence in achieving it based on the current situation.
In the end, I would like to take this opportunity to share my suggestions regarding industrial policies. After 30 years development, China has evolved into a big auto nation, and now is on the way to be an automobile superpower. Our manufacturing capability is at the top level in the global arena with relatively comprehensive component supporting system. These are the foundation of establishing startups like NEXTEV. Without sufficient foundation, it is impossible for us to start our own business. NEXTEV believes that the most important elements are R&D and user experience. In terms of supply chain and manufacturing, we look forward to and are also discussing about the cooperation with existing automotive companies. We want to establish in-depth and comprehensive cooperation with our partners to leverage each others' strength so as to achieve win-win results together.
On the other hand, there is 20% excessive capacity in Chinese automotive industry. General Secretary Xi emphasized in the Working Conference of CPC Central Committee last December that we should implement the five major tasks of the Thirteenth Five Year Plan. The first one is capacity transformation and upgrade. As a startup company, we strongly hope that the relevant national authorities can support, encourage, and give green light to the innovation cooperation between the startups like us who will invest $1 billion in R&D and the incumbent large automotive companies with significant supply chain strength. Therefore, we can reduce repetitive construction and investment, as well as improve the overall innovative capability and efficiency of the industry.
When we take a look at the smartphone industry, we notice that the Chinese smartphone industry has achieved significant progress in recent years, and even prominent position in the global market with great companies as Huawei and Xiaomi. Part of their achievement is based on the fact that they don't need to build their own factories, since Foxconn provides manufacturing capabilities to Xiaomi, Huawei, and Apple. In the global market, companies like magna also manufacture products for Mercedes and BMW. We believe that this kind of innovative government policies are extremely important for innovative electric vehicle companies focusing on R&D and user experience like us.