Newsroom
Blog
6 Questions with Paul Bristo
05 augusti 2019 by NIO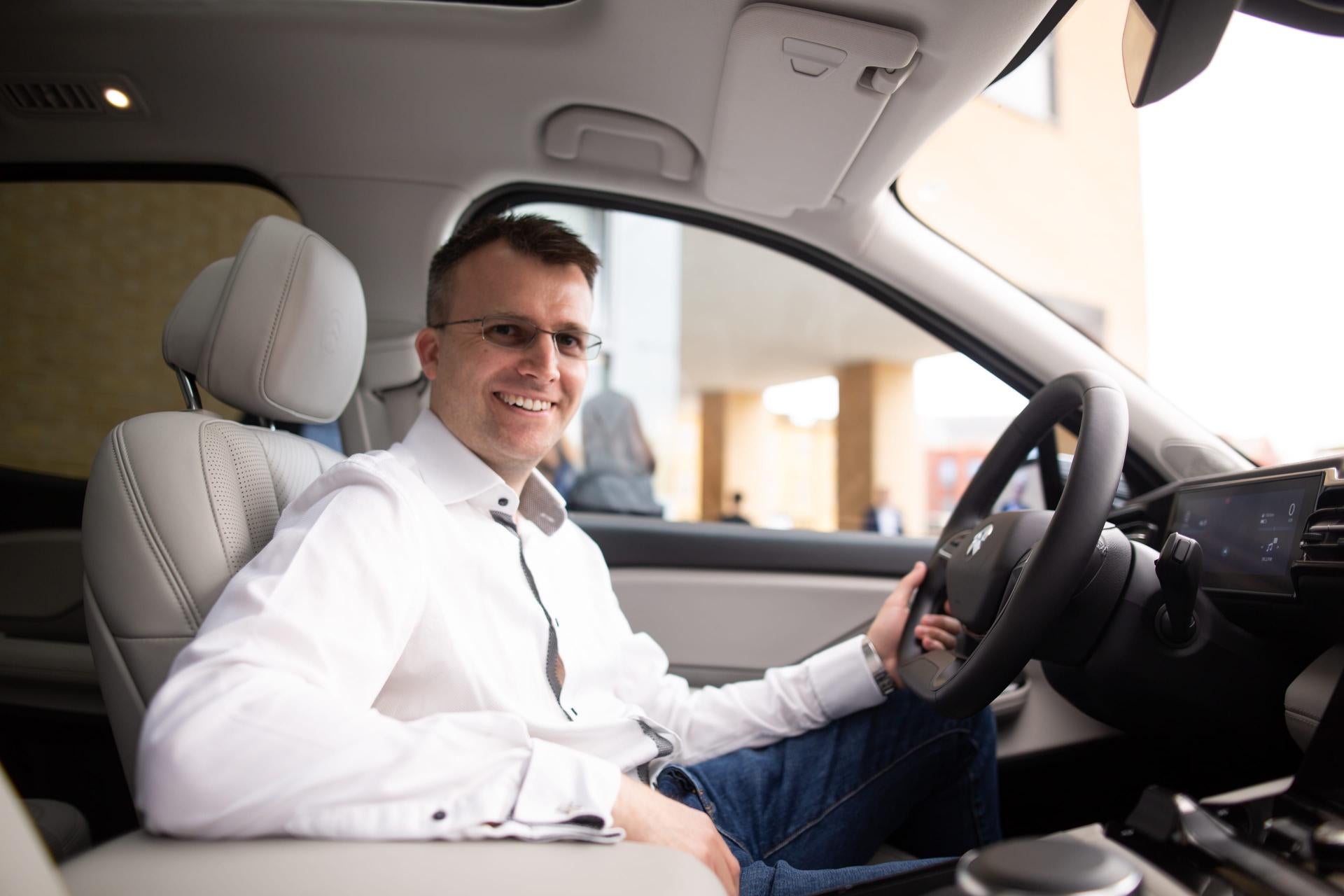 In the latest of our interviews with the talent bringing NIO's cars to life, we meet Paul Bristo, Advanced Computer-Aided Engineering Senior Manager.
Advanced Computer-Aided Engineering sounds complicated. Can you tell us what it is?
Computer-Aided Engineering (CAE) works on the premise that if anything can be described using maths, it can be replicated on a computer to understand all that object's different qualities and properties. At NIO, CAE is used for every element of the car's design and development, from crash resistance to aerodynamics and how comfortable it is for its occupants. In Advanced CAE, we support the other CAE teams within NIO by developing and enhancing the simulation methods and supplying any other data they might need.
How do NIO's customers benefit from Advanced CAE?
Quite simply, they're getting a better, quieter, safer car more quickly. Conducting crash tests virtually lets us slow the crash down and look at the results from different angles, something we can't really do with a physical crash. Understanding how a car behaves in an accident helps us to make that car safer.
In development terms, it used to take five years to design and engineer a car. We created the production-ready NIO ES8 from a blank piece of paper in less than three years. Getting the car to the market quicker means the technology on board is more up to date when the car goes on sale – hugely important with technology developing so rapidly.
Does NIO do all of its engineering virtually?
The only thing we need to do in the 'real world' is to understand the properties of the materials we might be using. We have a lab in Shanghai where we test small samples of all the different materials and joining systems we might employ in our cars. This lets us examine their physical behaviour and their limits so we know what material we can use where. Once we have digitised the results of these tests into our database we can simulate any design we want to.
What is it about CAE that appeals to you?
Engineering virtually lets us try out even the craziest ideas. It's a failsafe environment for innovation because there's very little cost involved. All it takes is someone's time to make a model, then time for the computer to crunch the numbers. Another benefit of doing things virtually is I have colleagues working at our HQ in Shanghai, the engineering centre in Munich and R+D centre in San Jose, California. As our work is all digital we can share it easily. In return we reap the rewards of the different approaches by various cultures.
How did you end up running Advanced Computer-Aided Engineering (CAE) for NIO?
I've been in CAE for 16 years. I joined McLaren Cars when it was a start-up and had just a very small handful of CAE engineers, allowing me to benefit from a broad set of experiences.  I'd been there for eight years when a colleague said he was talking to an exciting electric vehicle start-up. He referred me, I had a few meetings with Niclas (Brännberg, NIO director of CAE), thought it sounded interesting, and here I am at NIO's Advanced Performance Centre in Oxford.
What has been your biggest challenge at NIO?
We are a start-up company and as such we didn't have any 'legacy data' from previous cars to fall back on. Consequently, NIO had to develop its CAE methods and databases from scratch. And it had to do that at the same time as developing a new range of cars. We can't afford to hang around so the challenge is always to find quick, pragmatic solutions.
SIX FACTS ABOUT PAUL BRISTO
Based: NIO Advanced Performance Centre, Oxford, UK
Age: 38
Status: Married, two children
Education: MEng (Hons) Automotive Engineering from Loughborough University, UK
First job: Engineering consultancy Hawtal Whiting, working for a famous luxury car company
Hobby: Building my own car. It's my design and I'll make the carbon composite body myself.