Newsroom
Blog
Ganesh V. Iyer keynotes SAE-AWC 2019
29 augusti 2019 by NIO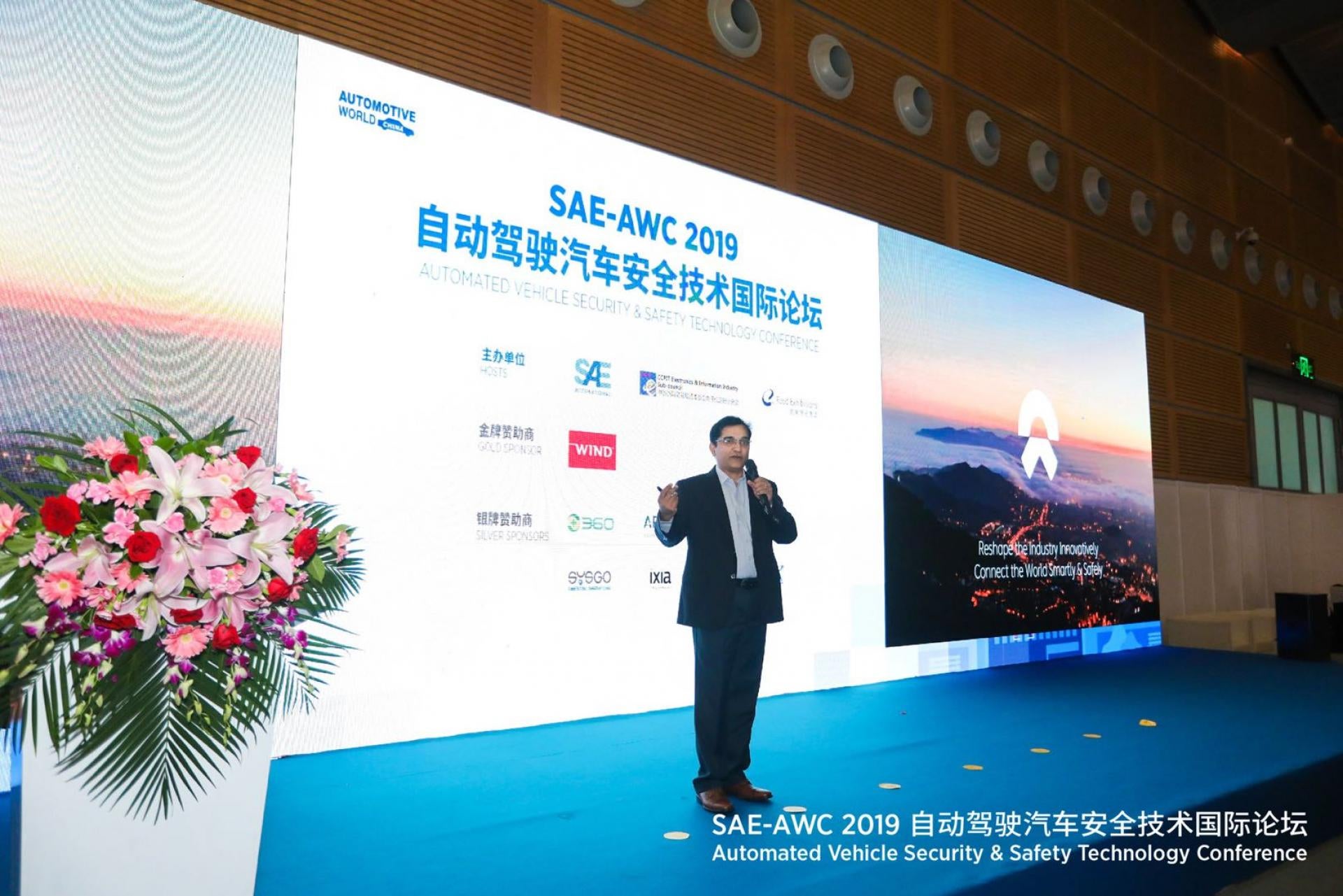 This week, Ganesh V. Iyer, U.S. Managing Director and Global CIO, was invited to participate as a keynote speaker at Society of Automobile Engineers (SAE) International's Automated Vehicle Security & Safety Technology Conference at the Shenzhen Convention Center. There were over 450 attendees, and he received a standing ovation following his keynote. NIO also had an ES8 and ES6 on display at the event.
Ganesh spoke about the automotive industry heading toward digital disruption and what automakers need to keep in mind during this transition. He discussed strategies around next generation vehicle technology and upcoming challenges with the digital automotive security landscape.
SAE International is a global association of more than 128,000 engineers and related technical experts in the aerospace, automotive, and commercial-vehicle industries. Their mission is to advance mobility knowledge and solutions for the benefit of humanity.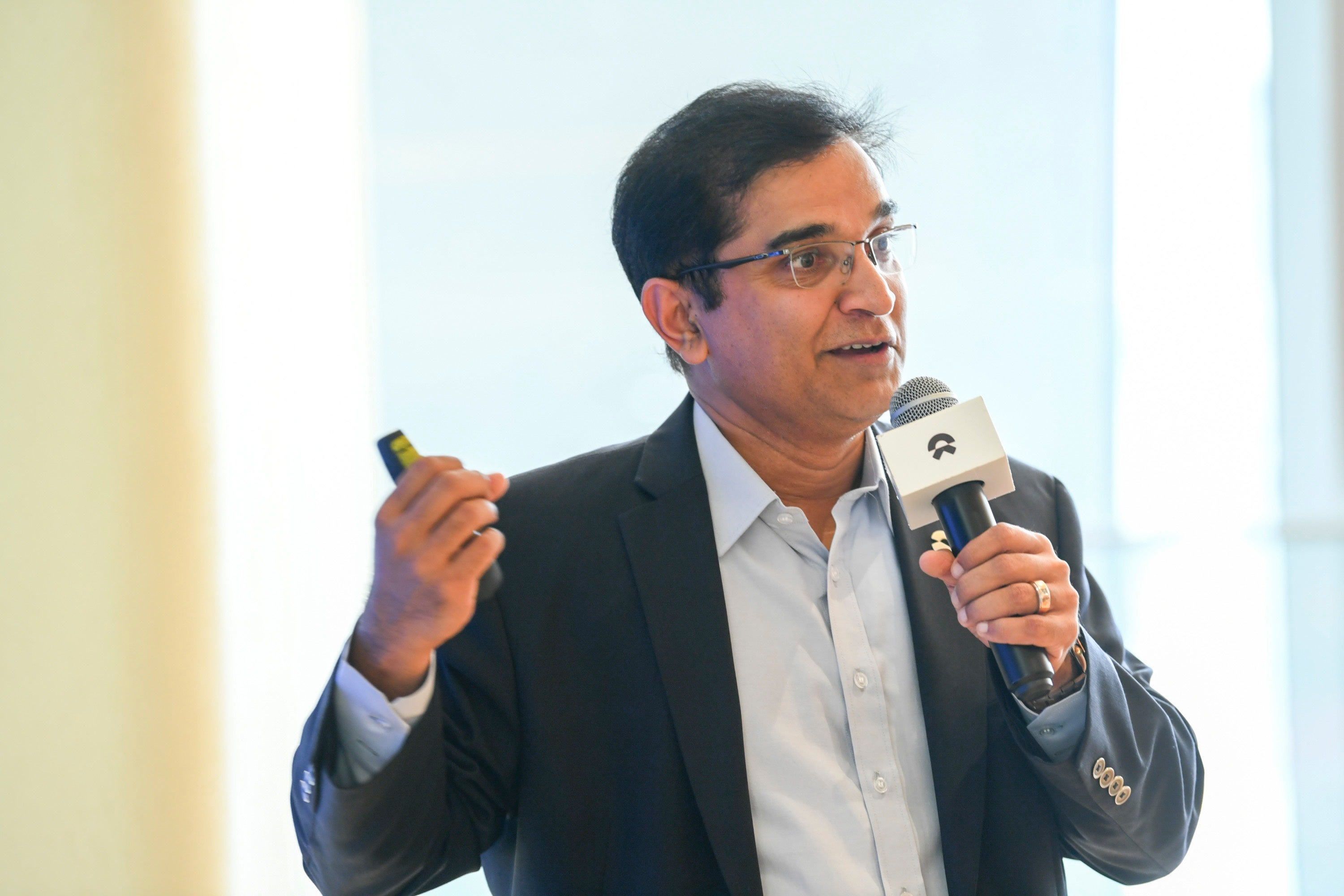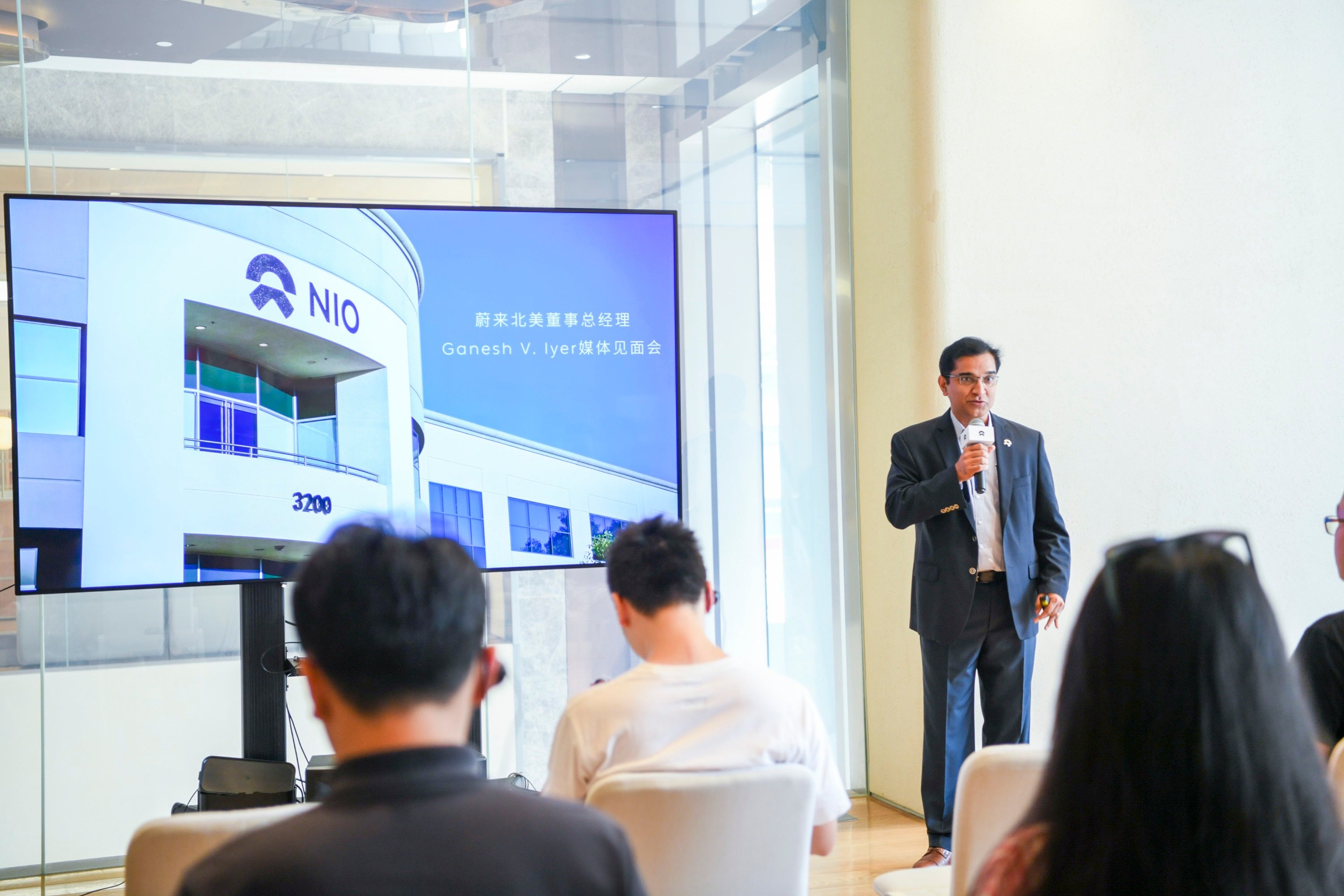 Ganesh also held a press conference at the Shenzhen NIO House with 20 journalists from various Chinese media publications where he discussed the Silicon Valley office's contributions as the global advanced technology center for NIO. Media sentiments so far have been very positive.