Newsroom
Blog
NIO Announces its First Power Swap Station Shipment from Europe
16 september 2022 by NIO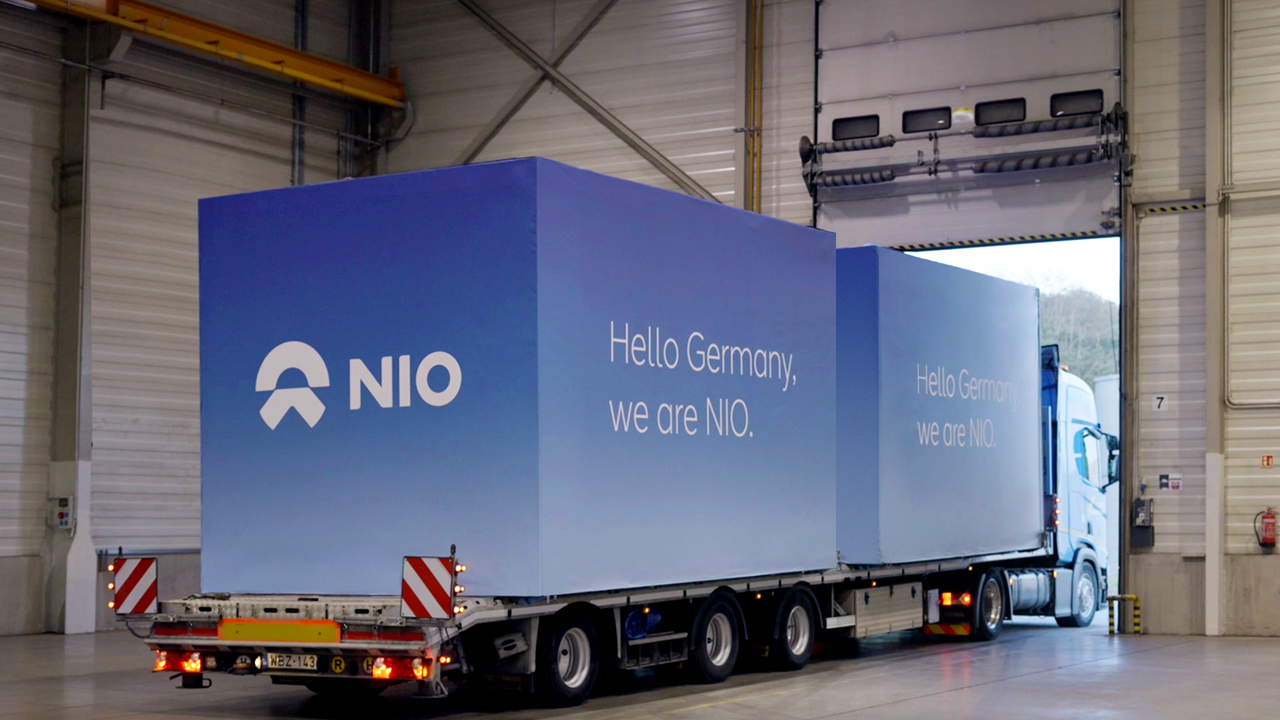 On September 16, NIO's Power Europe Facility in Hungary delivered its first Power Swap Station to Germany. This is a milestone in the acceleration of NIO Power's development in the European market and the ability to provide more convenient power services for European users.
NIO Power Europe Plant, as NIO's first overseas plant, is the manufacturing, service, and R&D center for NIO's power products in Europe. The focus of it is manufacturing and after-sales service of Power Swap Stations, training for power operations in Europe, and the innovation of power products.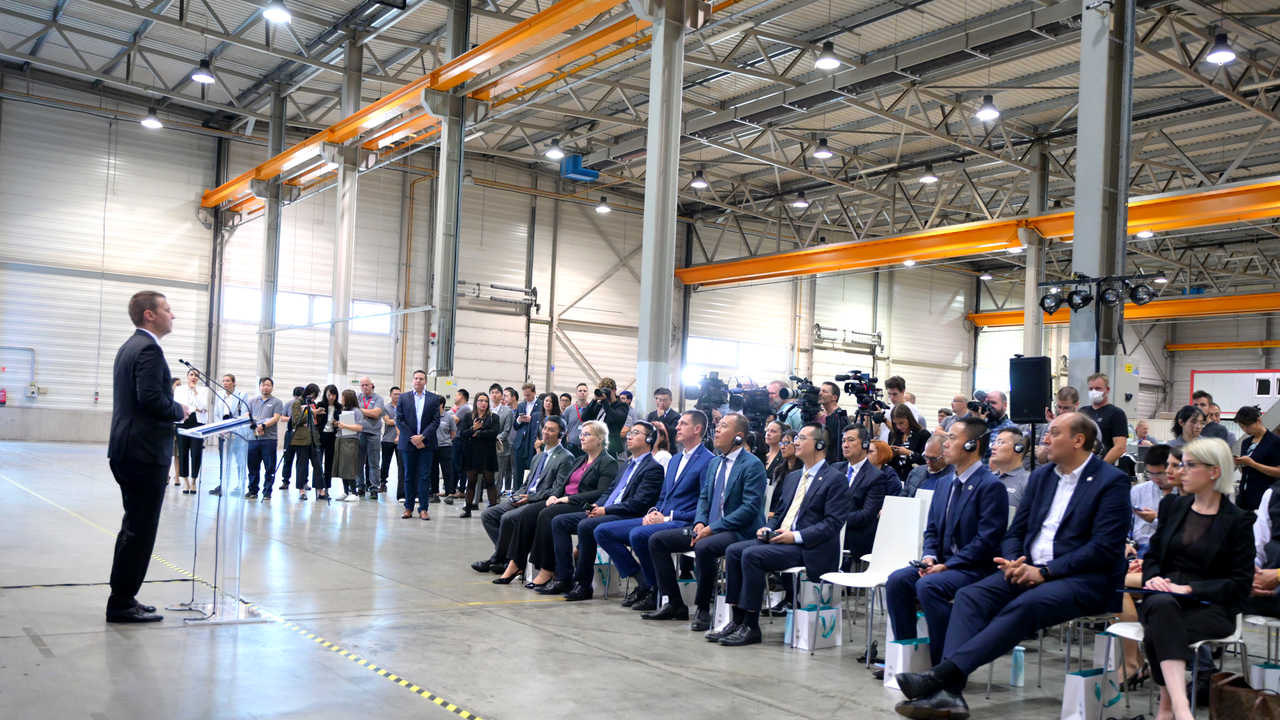 Attending the shipment ceremony were Mr. Qin Lihong, Co-founder and President of NIO; Mr. Shen Fei, Senior Vice President of NIO Power; Mr. Zhang Hui, Vice President of NIO Europe; Mr. Liu Bo, State Secretary for Bilateral Relations of the Ministry of Foreign Affairs and Trade, Member of Parliament, Mr. Menczer Tamas, Consul General of Hungary Shanghai, Mr. Szilárd Bolla and Ms. Rita Szép-Tüske, Deputy CEO of Hungarian Investment Promotion Agency.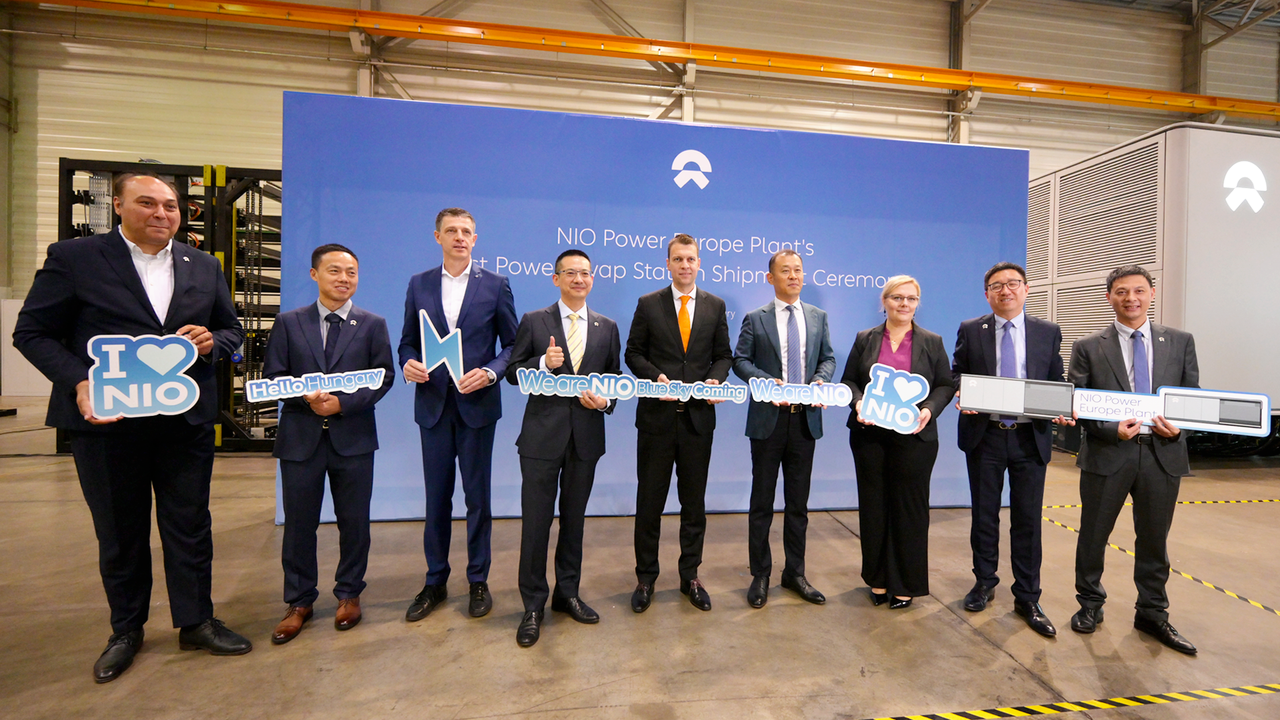 At the ceremony, Lihong said that the sound diplomatic relations between China and Hungary have laid a solid foundation for business cooperation and that Hungary has a favorable investment environment. He also thanked the Hungarian government for supporting NIO. As a truly global company, NIO regards Hungary as an important step for its European development.
As NIO Power's Europe Plant starts operating, it will support our goal of deploying 1,000 Power Swap Stations outside China by 2025. It will become NIO Power Europe's R&D Center, working in cooperation with our centers in Oxford and Silicon Valley to develop sustainable technologies and accelerate the realization of Zero Emissions.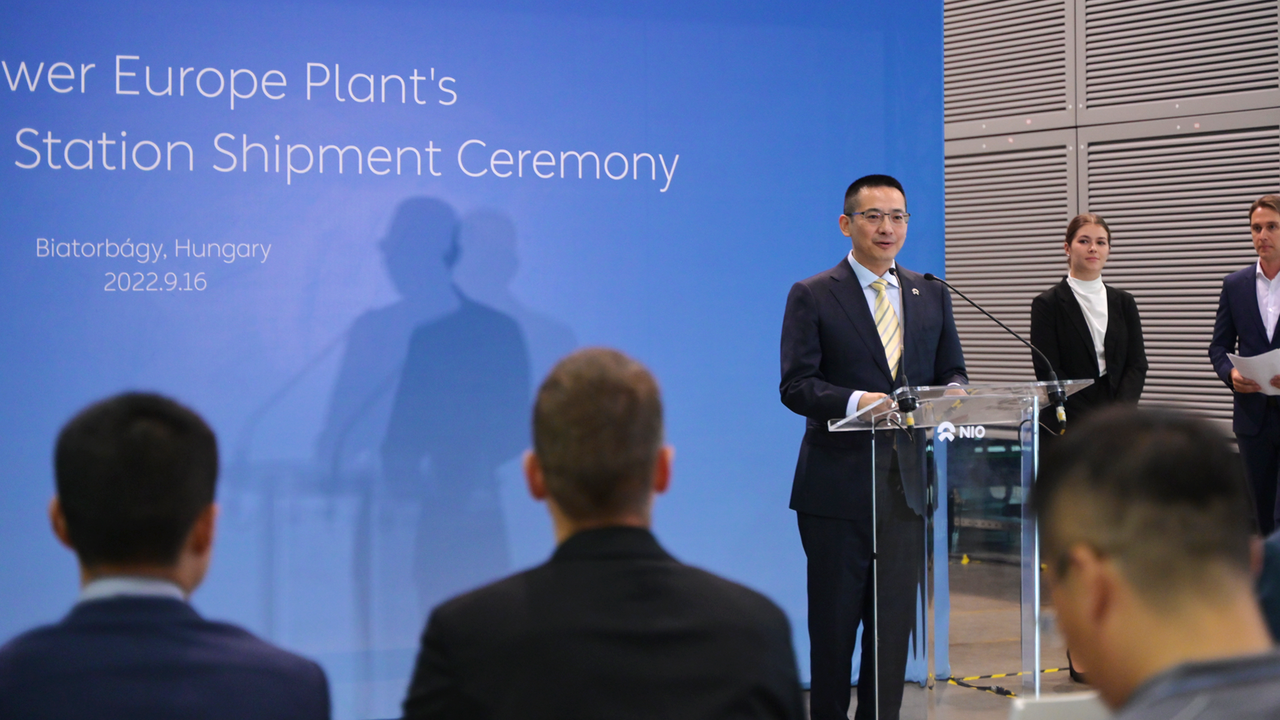 NIO will provide European users with superior experience and comprehensive power services based on years of practice in China. Meanwhile, the Power Swap Station delivery also marks an important milestone in NIO's efforts to improve power services for European users.
"NIO is one of Chinese leading electric vehicle manufacturers with a global presence. The company has research and development centers and production facilities in different countries. I believe that NIO will continue to stimulate innovation, emphasize its independent research and development, and bring the world's most advanced intelligent manufacturing technology and capabilities into Hungary. I hope NIO will also give back to the locals, boosting local economic development, fulfilling the company's environmental and social responsibilities," said Liu Bo, Minister Counselor, Economic, and Commercial Section, Chinese Embassy in Hungary.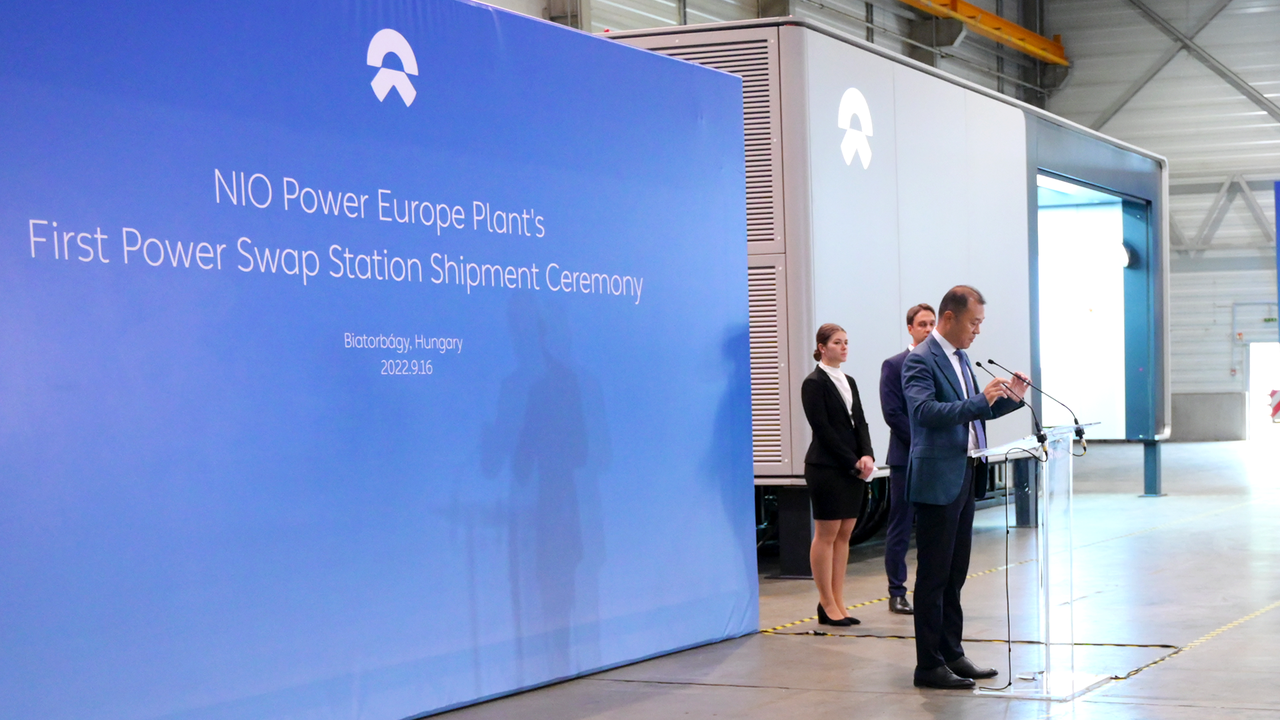 Mr. Menczer Tamás, State Secretary of Hungary for Bilateral Relations and Member of Parliament, also mentioned that "although Europe is facing some challenges at present, the Hungarian government will do its utmost best to safeguard the operation of enterprises in the country. We welcome NIO to Hungary and its investment to build a factory here. NIO's Power Swap can be completed in a few minutes, which is commendable. In the future, we will continue to support the development of NIO in Europe."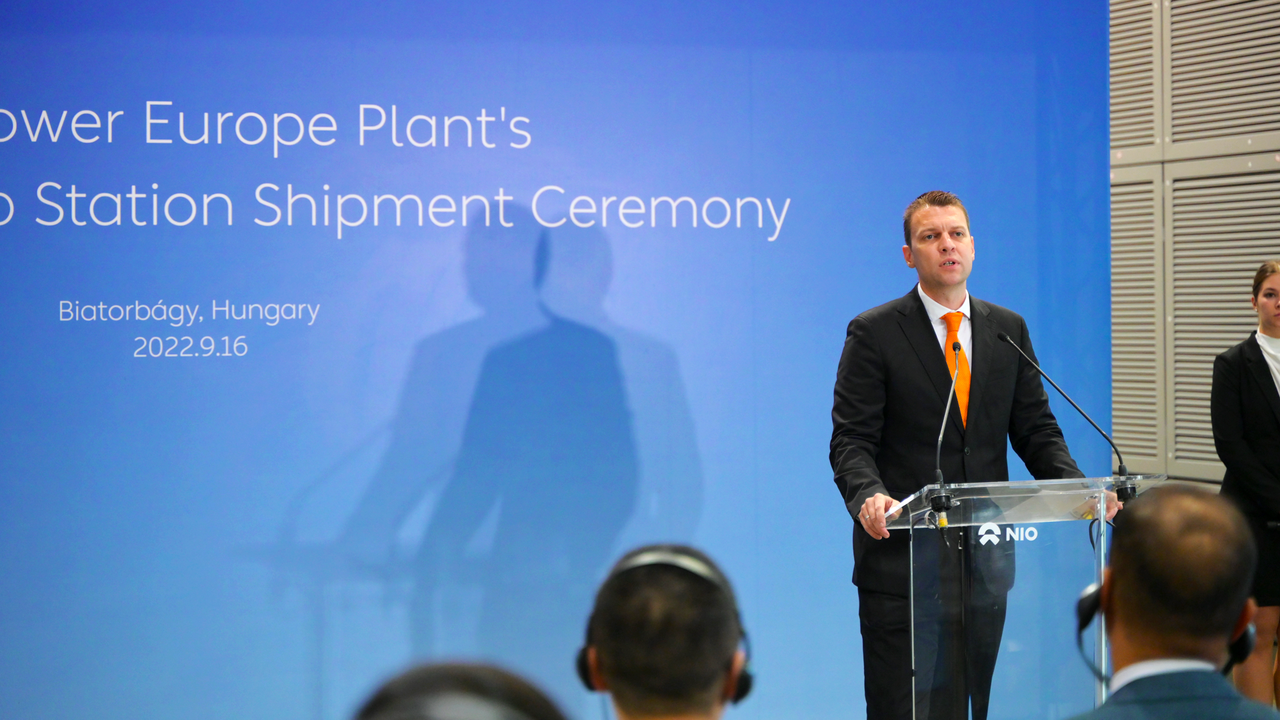 The operations of the NIO Power Europe Plant, a landmark in NIO's access to the European market, will allow NIO to establish a comprehensive service system with greater efficiency and provide a better power experience for smart EV users in Europe. It is a great pleasure to witness an important milestone in the overseas deployment of NIO Power. Thank you for your continuous support and company to NIO Power. We will continue to move forward toward the vision of Blue Sky Coming.