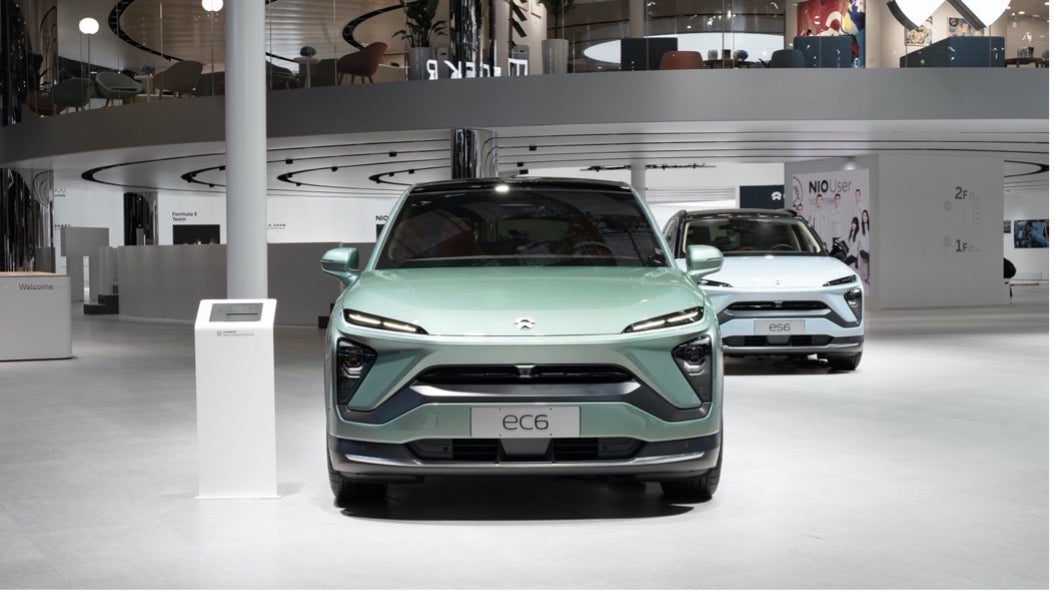 "Blue Sky Coming" is our guiding philosophy toward a more sustainable tomorrow. It's also the inspiration we take to innovate the color of our vehicles. Our colors create infinite stories from the sky (through the exterior paint) and earth (through the interior color and materials), enhancing the strong emotional connection with our users. 
At the International Shanghai Auto Show 2021, we unveiled the NIO Color of the Year 2021 – Arctic Green, available for the ET7, the EC6, and the ES6. At NIO, users are our top priority, and we do everything with their satisfaction in mind. 
"Users always care about the look and feel, and the color is one of the most important parts for them. We listen to users' voices closely," said User Experience Manager Trathy Gong. 
Our users create groups in the NIO app on their own so that they can share experiences. In 2019, we launched a new color, "Misty Green," for the ES6. It immediately became a popular option for our NIO users. After a year, to accommodate a similar color at launch, we ceased the "Misty Green" ES6. Because the Misty Green models were only on the market for a limited time, users felt special about their ownership. In turn, some users created the "Misty Green Limited Edition Club" in the NIO App and invited other "Misty Green" users to join the group and share life experiences.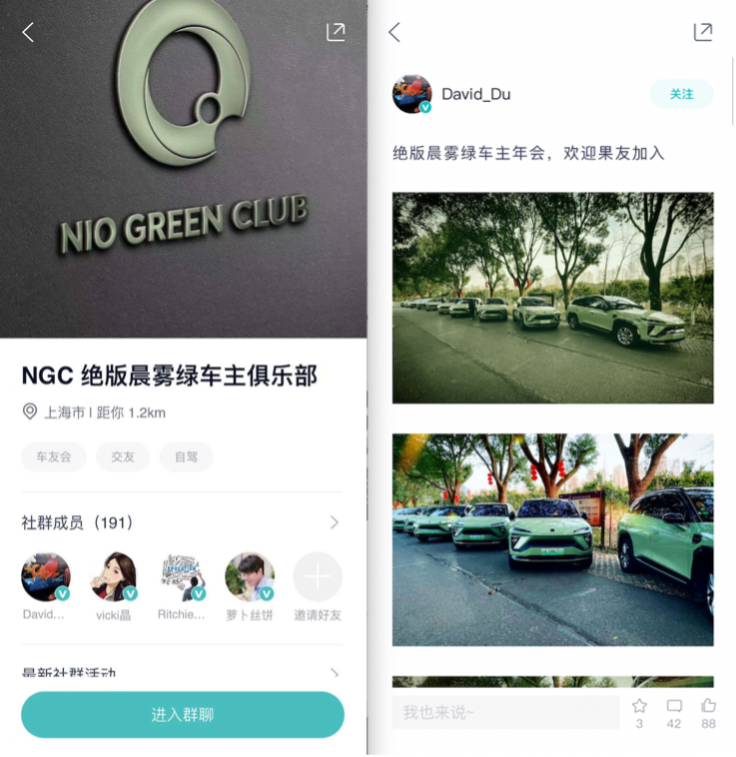 Now, the group has grown into almost 200 users, and Trathy Gong, our User Experience Manager, is also one of them, "I would like to be with the users and better understand more about the design and color preference of the vehicles." Trathy says, "Our users' feedback helps our design team analyze the new trend of the color and develop the next NIO Color of the Year."    
This is just one of the many examples that show the passion and love our users have for our products. That's also the motivation for us to keep moving forward and bringing state-of-the-art technologies and products and the best user experience to all our users.