NIO Wins 2021 Artificial Intelligence Excellence Award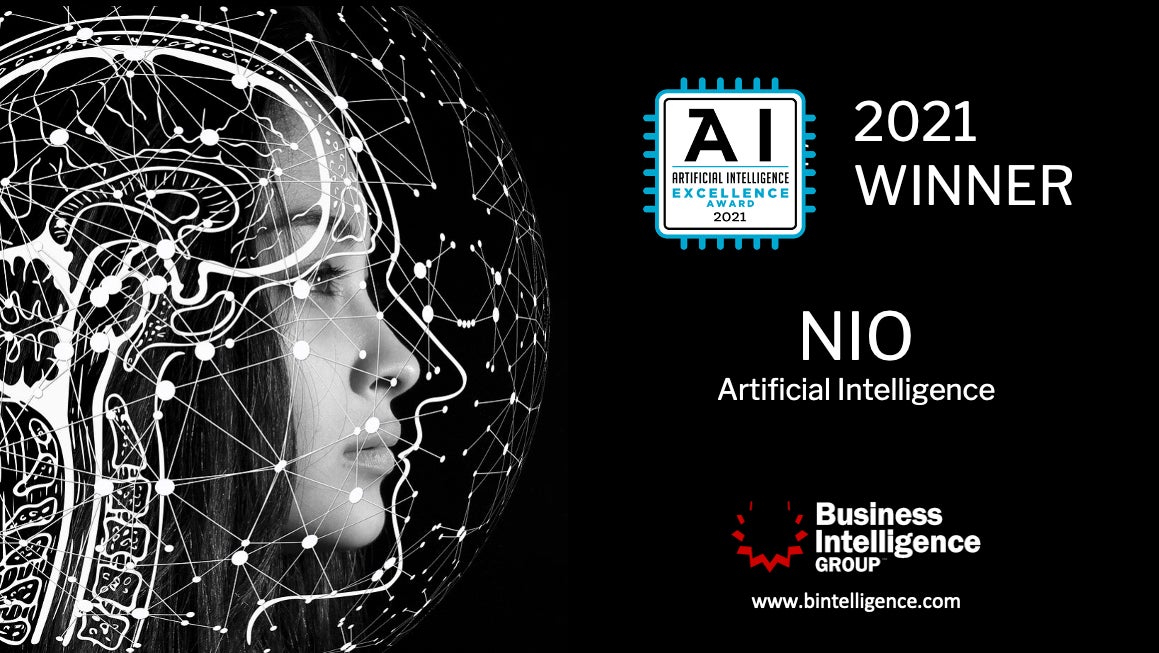 On March 29, 2021, The Business Intelligence Group announced that NIO was a winner in its Artificial Intelligence Excellence Awards program. We're honored to be recognized for NOMI, our in-vehicle artificial intelligence.
NIO released the world's first in-vehicle artificial intelligence, NOMI, in 2018. NOMI is a unique digital assistant for the dashboard that goes beyond standard infotainment and navigation functions to provide closer emotional engagement with our users. NOMI has a charming face-like interface that swivels and blinks its oval "eyes" to address each vehicle occupant directly. NIO promotes a philosophy of "phys-gital" interaction, meaning physical and digital. It serves a vital role in that interaction by becoming the embodiment of tailored services that facilitate a greater emotional connection between users and their vehicle. NOMI learns our user behavior and builds an experience using the five senses: touch, sight, listening, speaking, and smell.
Haven't met NOMI yet? Watch the full NOMI introduction video