Newsroom
Blog
seeds Talk with Dag Otto Lauritzen
12 juli 2022 by NIO
On Monday, June 20, more than fifty people gathered in NIO House Oslo to participate in Norway's first seeds Talk.
seeds Talk is part of NIO and allows our users to learn from well-known pioneers in various fields. Industry leaders, Nobel Prize winners, and Olympic gold medal winners have used this forum to share their knowledge.
When planning a seeds Talk for the first time in Norway, it was natural to choose a Norwegian native who reflects qualities that NIO highly values. We were honored to invite Dag Otto Lauritzen to the seeds Talk stage.
Dag Otto is a household name in Norway thanks to his courage and ability to inspire others to bring out their willpower. At the young age of 23, Dag Otto suffered an injury to his right leg. Doctors told him that he would likely be unable to walk again. However, Dag Otto did not give up. Instead, he took this opportunity to begin cycling training and realized his natural talent for the sport. During his cycling career, Dag Otto won a bronze medal at the 1984 Los Angeles Olympics, participated eight times in the Tour de France, and became the first Norwegian to win a stage in the Tour de France in 1987. During his seeds Talk conversation, he shared his best tips for making progress and dealing with difficult situations.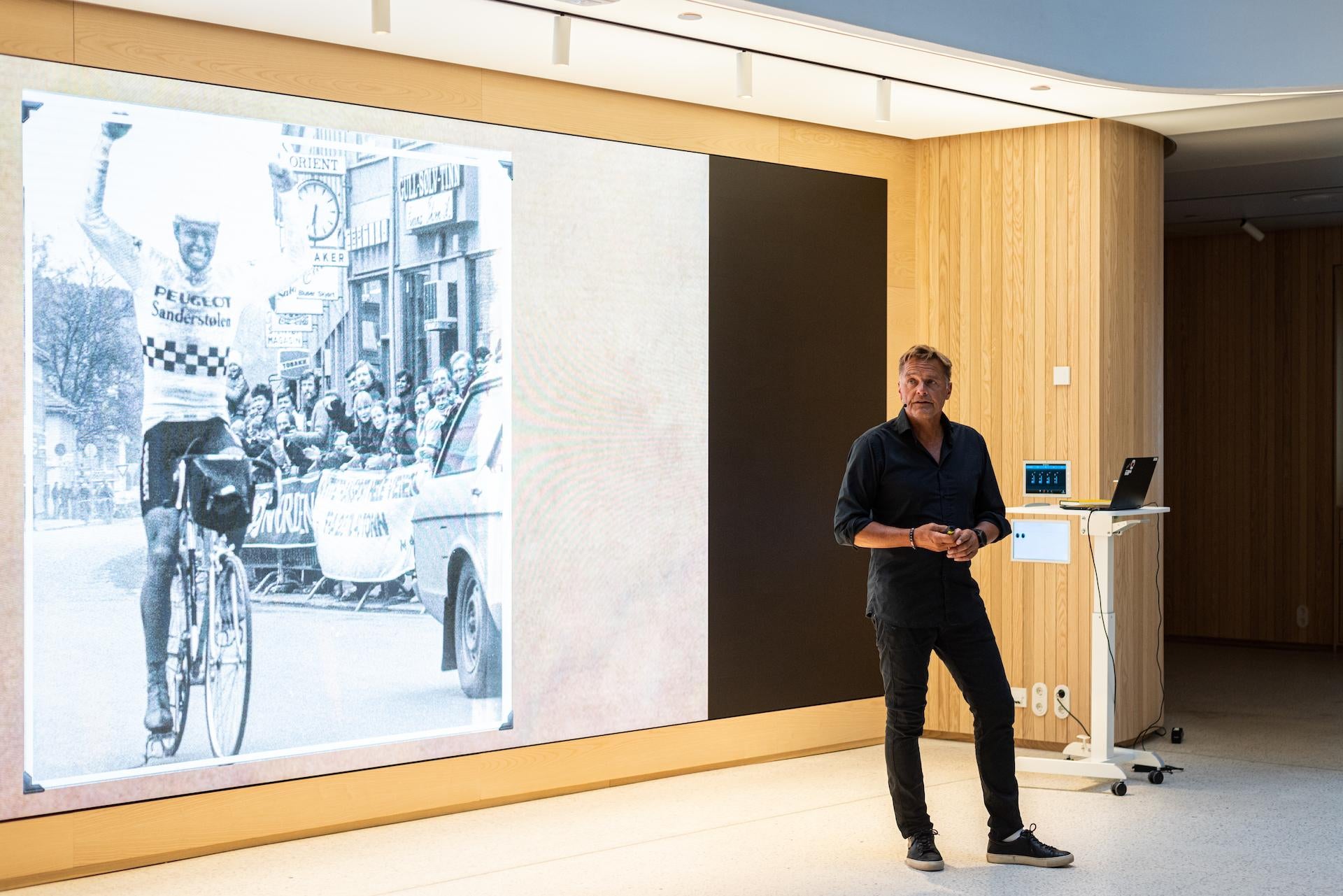 SET HIGH GOALS AND WORK TOWARD THEM
SET YOUR SUB-GOALS
The sub-goals give you small victories and a feeling of mastery while working towards your main goal, which will help you stay motivated.
HAVE A POSITIVE ATTITUDE AND LEARN TO SHIFT FOCUS
Avoid negative thought spirals and focus on the positive to keep your mood and courage up. Concentrate on finding solutions and not on how big the problem is or how difficult the challenges are.
HAVE BALANCE IN LIFE
To function well, you must live a balanced life with time for work, exercise, a healthy diet, and family time.