Newsroom
Press Release
05/28/2019
First NIO ES6 Production Models Roll Off the Line, Delivery to Begin in June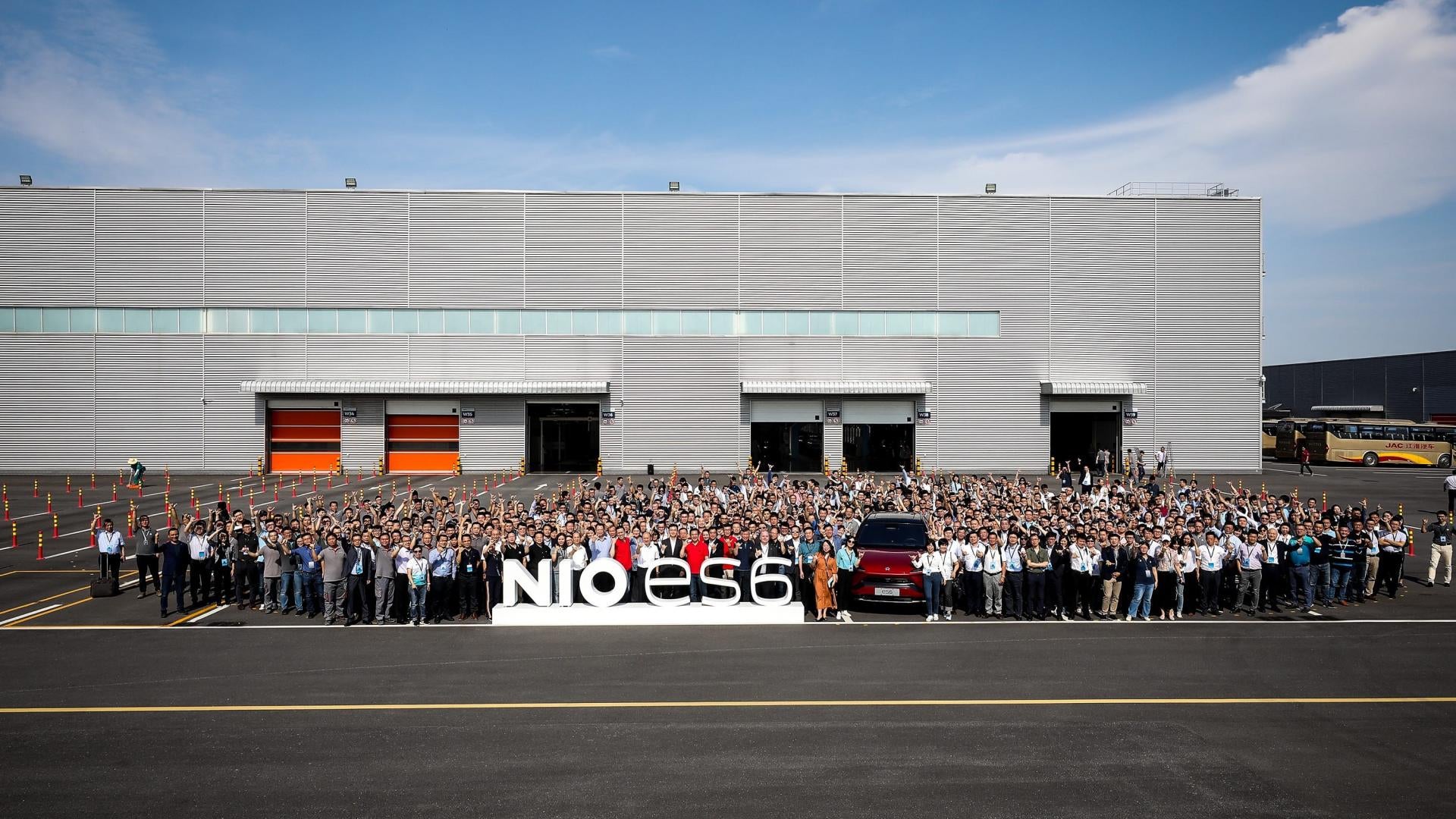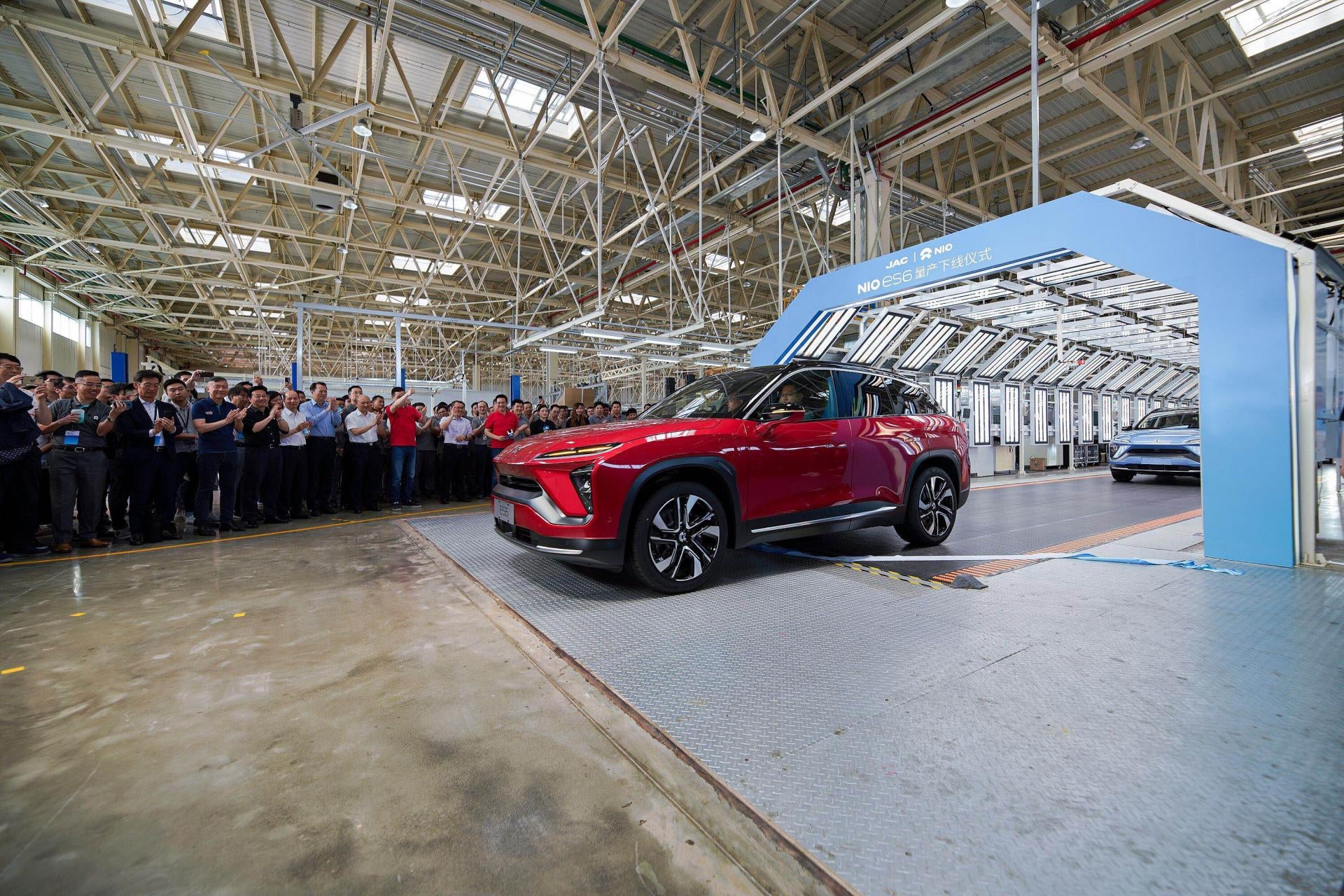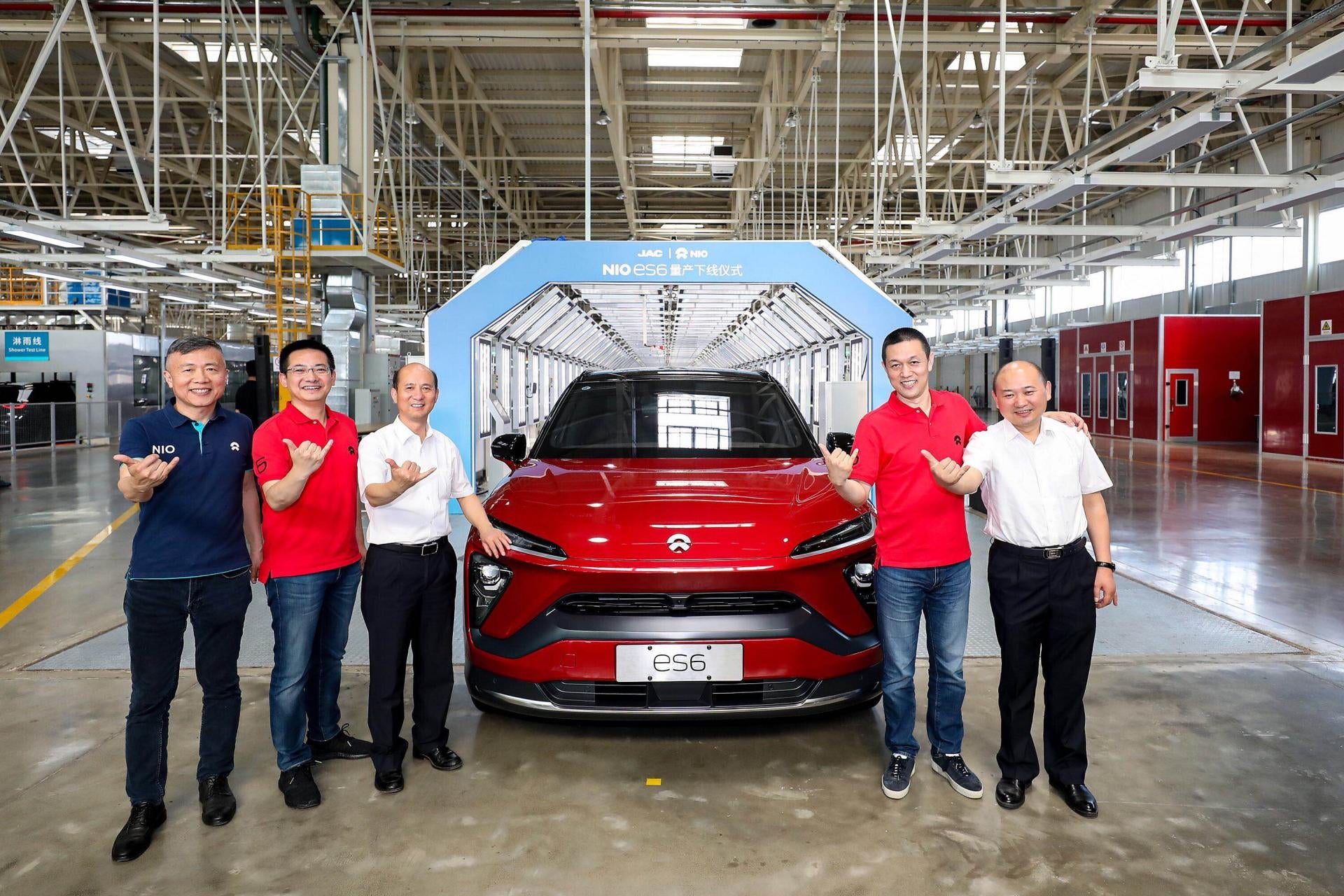 May 28, 2019 – Beijing, China – On May 28, NIO's second SUV production model, the ES6, officially rolled off the production line at the JAC NIO Advanced Manufacturing Center. The new model is slated to begin delivery to users in the second half of June.
Executives and representatives from Bosch, Continental, Novelis, ABB, Magneti Marelli, BASF and 300 other NIO partners were present to witness the first ES6 production model come off the line.
 "We are thrilled to have the opportunity to cooperate with a company as innovative as NIO. The ES6 jointly created by NIO and JAC boasts leading-class research and development and high manufacturing quality, as well as an impressive driving and riding experience. We are proud to support the continued development of NIO and wish them even more success in the future," said Steve Meszaros, CEO of Yanfeng Automotive Interiors.
Founder, Chairman and CEO of NIO, William Li, expressed his gratitude to the company's partners, saying, "Thank you for the great support you've all shown. NIO's supply chain network continues to mature each day, and the ES6 is the fruit of the joint efforts by NIO and all of our wonderful partners."
About NIO:
NIO's mission is to shape a joyful lifestyle by offering premium smart electric vehicles and providing the best user experience. NIO was founded in November 2014 as a global electric vehicle company. The company has over 9,000 employees working across world-class research and development, design and manufacturing centers in Shanghai, Beijing, San Jose, Munich, London and six other locations. In 2015, NIO was the title sponsor for the Drivers' Championship winning team during the inaugural ABB FIA Formula E season. In 2016, NIO unveiled one of the fastest electric cars in the world, the EP9. The EP9 set the lap record for an electric vehicle at the Nürburgring Nordschleife and three other world-renowned tracks. In 2017, NIO unveiled its vision car EVE and announced that the NIO EP9 set a new world speed record for an autonomous vehicle at the Circuit of the Americas. NIO officially began deliveries of the ES8, the high-performance electric flagship SUV, to the general public on June 28, 2018. NIO was listed on the New York Stock Exchange on September 12, 2018. NIO officially launched the high-performance long-range electric SUV, NIO ES6, at NIO Day on December 15, 2018. On May 28, 2019, the first production model ES6 rolled off the line the JAC NIO Advanced Manufacturing Center.
MORE INFORMATION AND CONTACTS:
www.nio.com
Twitter: @NIOGlobal
Facebook:@NIOGlobal
Instagram: nioglobal
Linkedin: NIO