Newsroom
Press Release
08/01/2019
NIO and NIO ES8 Ranked Highest in J.D. Power's Inaugural China New Energy Vehicle Experience Index (NEVXI) StudySM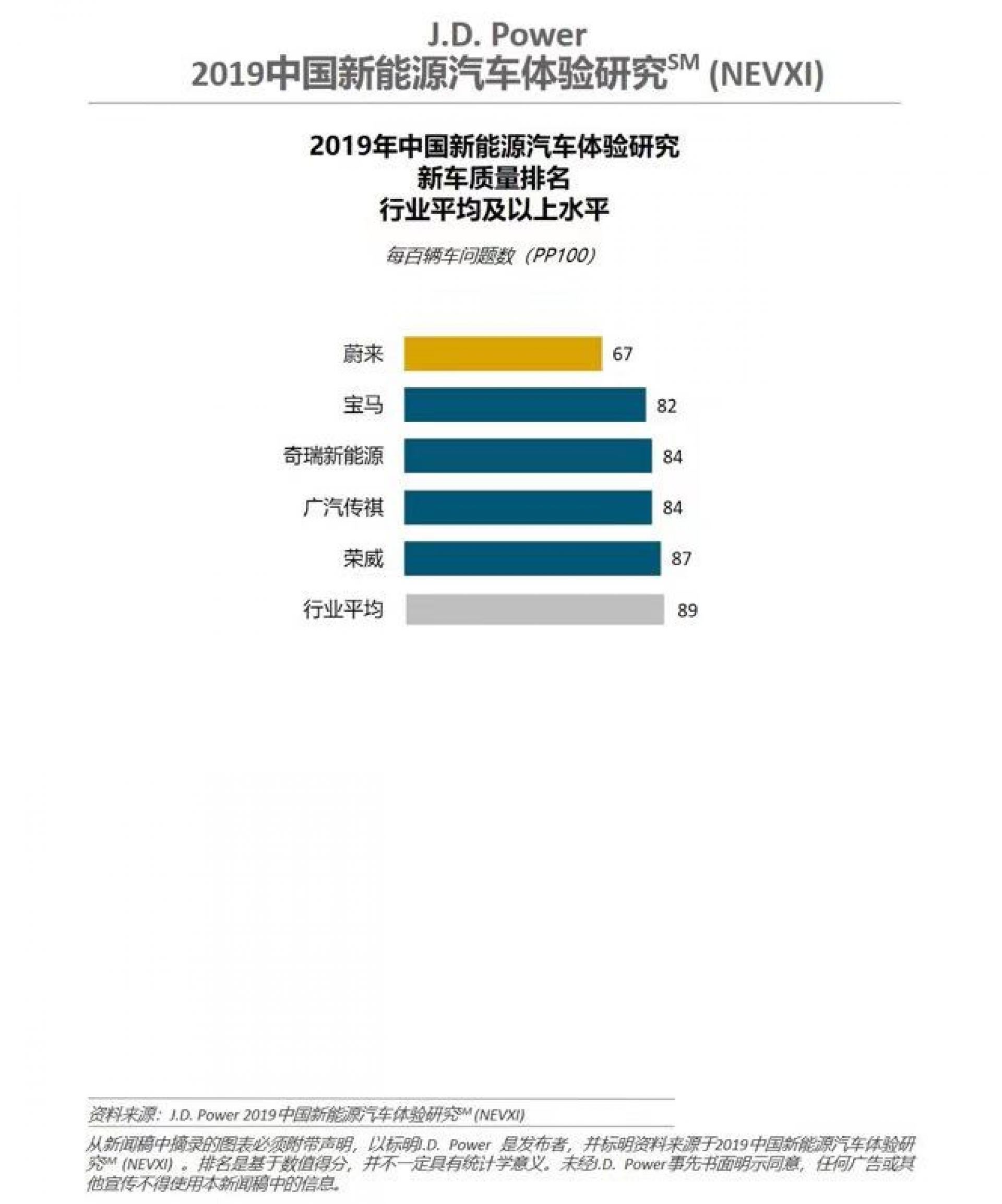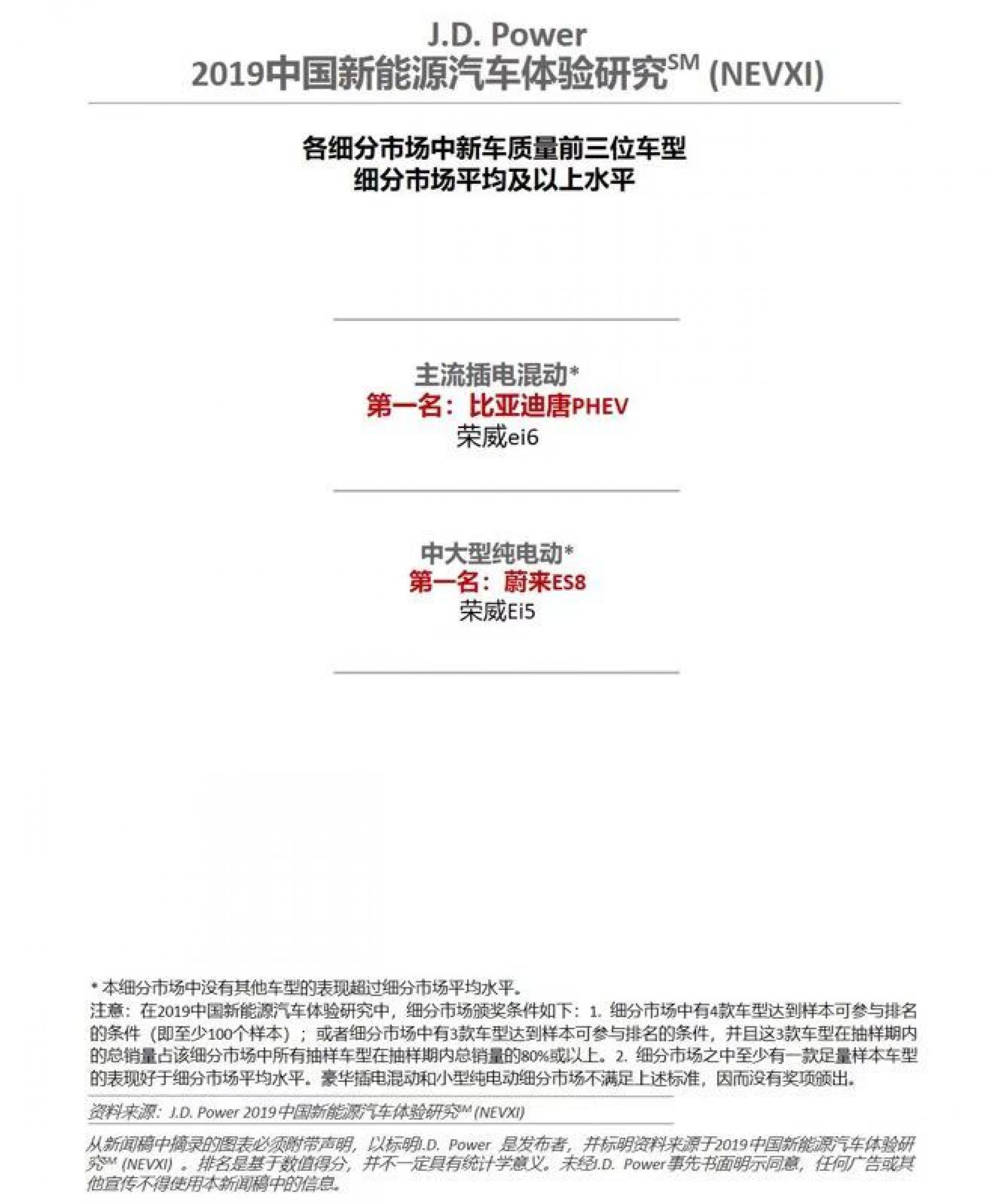 Shanghai, China – August 1, 2019 – On July 31, 2019, J.D. Power released its Inaugural China New Energy Vehicle Experience Index (NEVXI) StudySM. In the study, the NIO ES8 ranked highest in the midsize/large battery electric vehicle segment and NIO ranked highest of all brands for new energy vehicle new-vehicle quality. The quality scores were determined by problems cited per 100 vehicles (PP100), with a lower number of problems indicating higher quality. 
The study was based on responses from 2,770 vehicle owners who purchased their cars between September 2018 and March 2019. The study included 41 models from 21 different brands and was fielded from March through May 2019 in 30 provinces across China.
The study examined vehicle features, controls, displays, interior, exterior, seats, driving experience, battery, audio, communication, entertainment, navigation, electric motor, transmission, heating, ventilation, and air conditioning. The results showed an average PP100 score of 89 across the new energy vehicle industry. NIO ranked first among all brands with a 67 PP100 and the NIO ES8 had the most favourable score in the midsize/large battery electric vehicle segment.
J.D. Power is a global marketing information services company founded in 1968. The company has offices in North America, South America, Asia and Europe.