NIO Enters into Definitive Agreements for Establishing NIO China's Headquarters in Hefei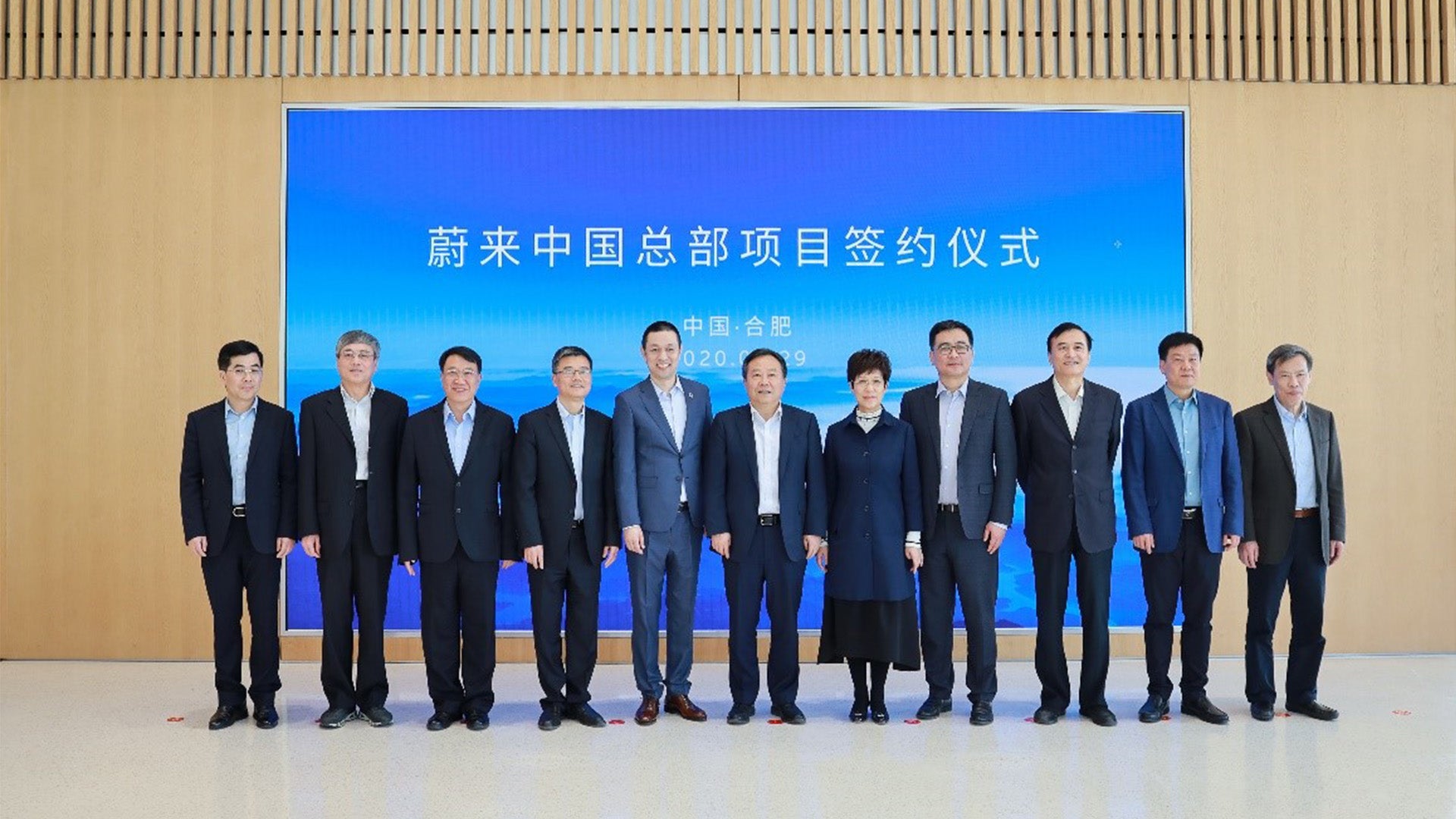 April 29, 2020 NIO Inc. (NIO) (NYSE: NIO), has entered into definitive agreements for investments in NIO China with a group of strategic investors led by Hefei City Construction and Investment Holding (Group) Co., Ltd., CMG-SDIC Capital Co., Ltd., and Anhui Provincial Emerging Industry Investment Co., Ltd., and also reached an agreement with Hefei Economic and Technological Development Area (HETA) for establishing NIO China's headquarters in Hefei.
 
Under the definitive agreements, the strategic investors will invest an aggregate of RMB7 billion into NIO (Anhui) Holdings Ltd., the legal entity of NIO China. NIO will inject its core businesses and assets in China, including vehicle research and development, supply chain and manufacturing, sales and services and NIO Power, into NIO China. The above-mentioned assets are valued at RMB17.77 billion, as calculated based on 85% of the average market value of NIO Inc. over the thirty public trading days preceding April 21, 2020. Further, NIO will invest RMB4.26 billion into NIO China. Upon the completion of the investments, NIO will hold 75.9% of controlling equity interests in NIO China, and the strategic investors will collectively hold the remaining 24.1%.

Pursuant to the agreement between NIO and Hefei Economic and Technological Development Area (HETA), NIO will establish its headquarters in HETA for an integrated base of business management, research and development, sales and services, supply chain and manufacturing functions, and kick off the planning and building of the second manufacturing center based on NIO's development needs. Hefei will also provide comprehensive support to NIO in establishing and building NIO China's headquarters and its subsequent R&D and manufacturing centers.
 
The strategic investment and the establishment of NIO China's headquarters in Hefei mark another important milestone of NIO for its long-term growth. With the investment, NIO will have more sufficient funds to support its business development, to enhance its leadership in the products and technologies of smart electric vehicles, and to offer services exceeding users' expectations. NIO China's presence in Hefei will also help Hefei become an innovative leading force in the global smart EV sector, create a new growth pole for Hefei's economic and social development, propel the high-quality integrated development of Yangtze River Delta region, and set up a development model in China's automotive industry for improving quality and efficiency as well as accelerating transformation and upgrading.