Newsroom
Press Release
05/15/2017
NIO Formula-e Team: Monaco ePrix Report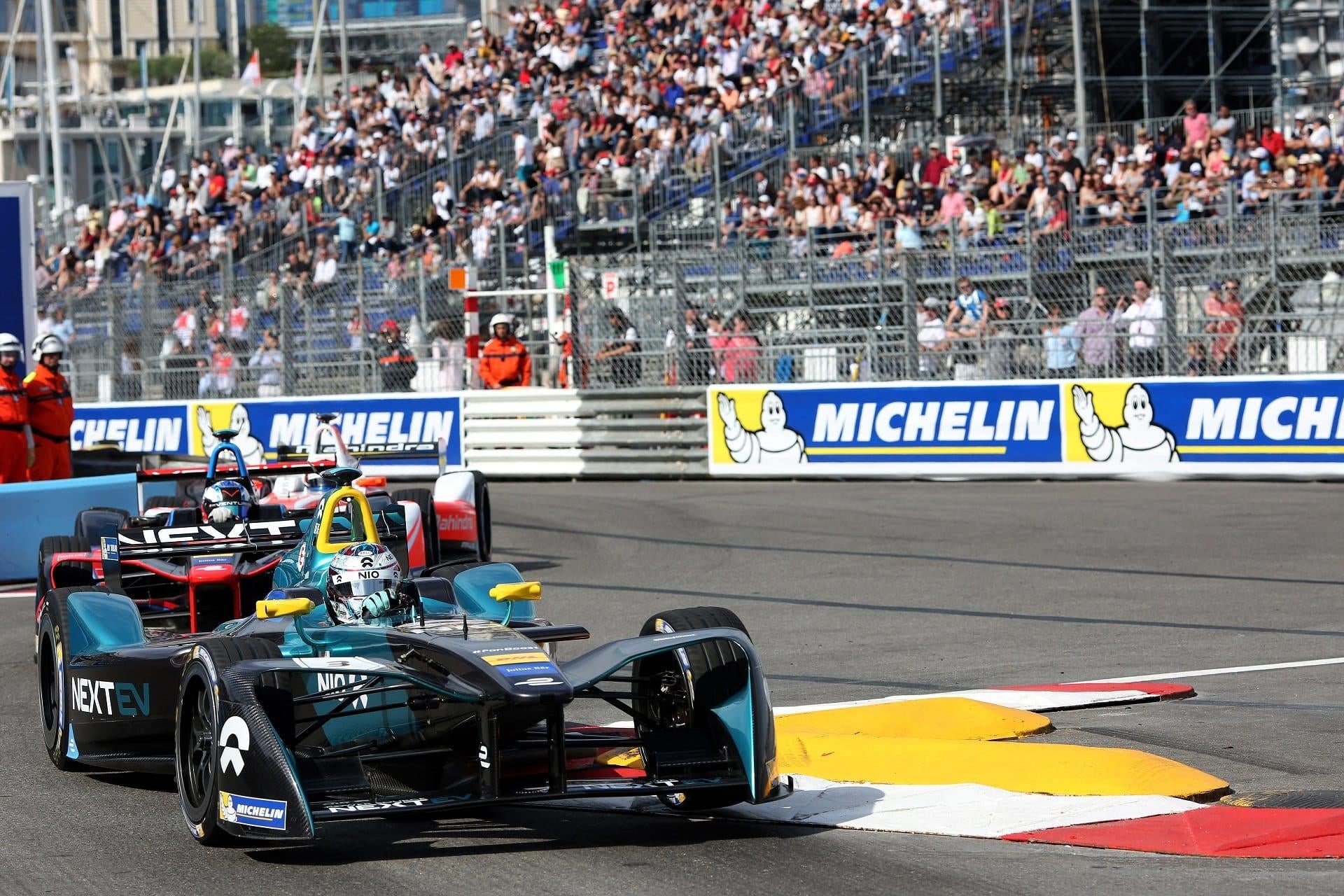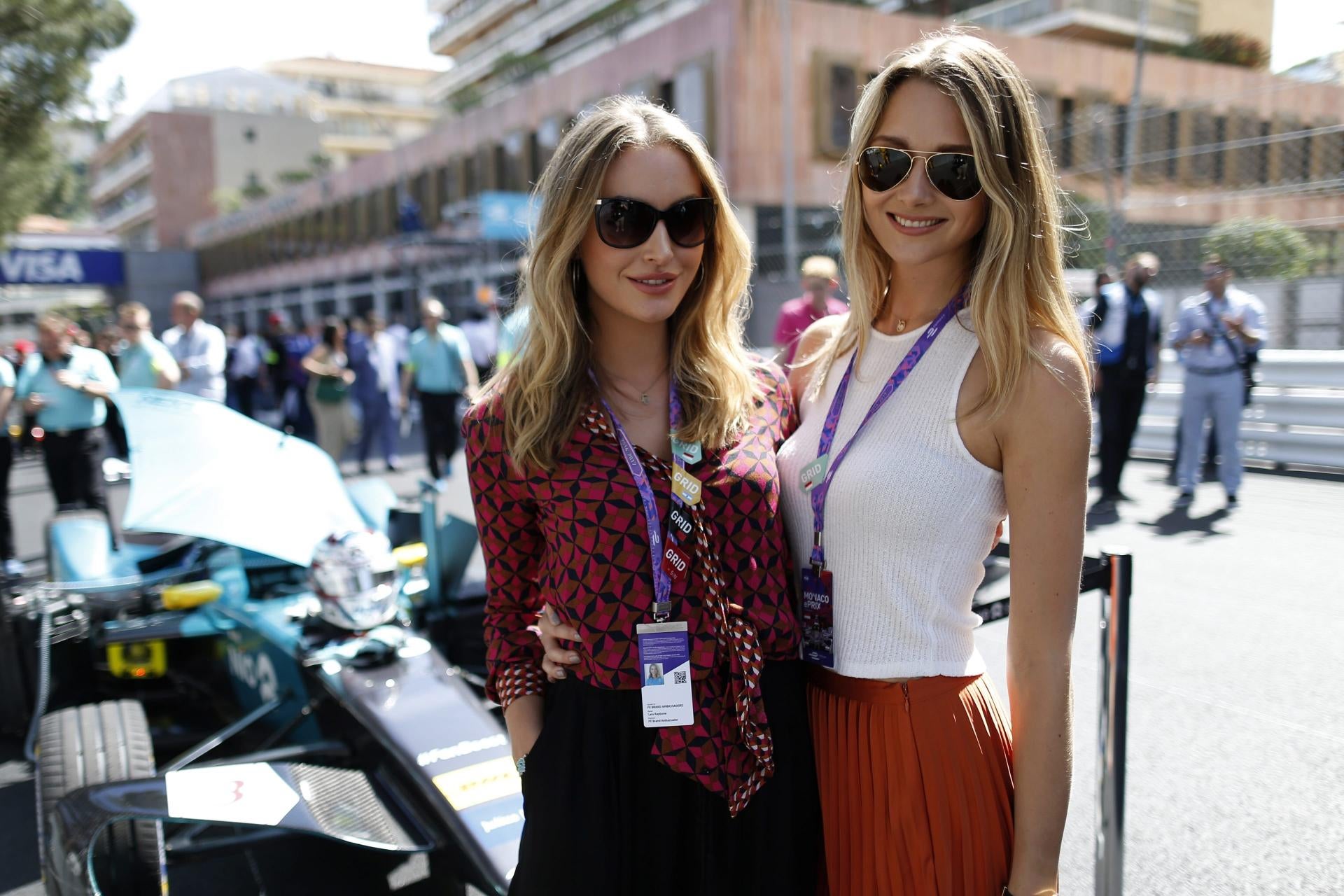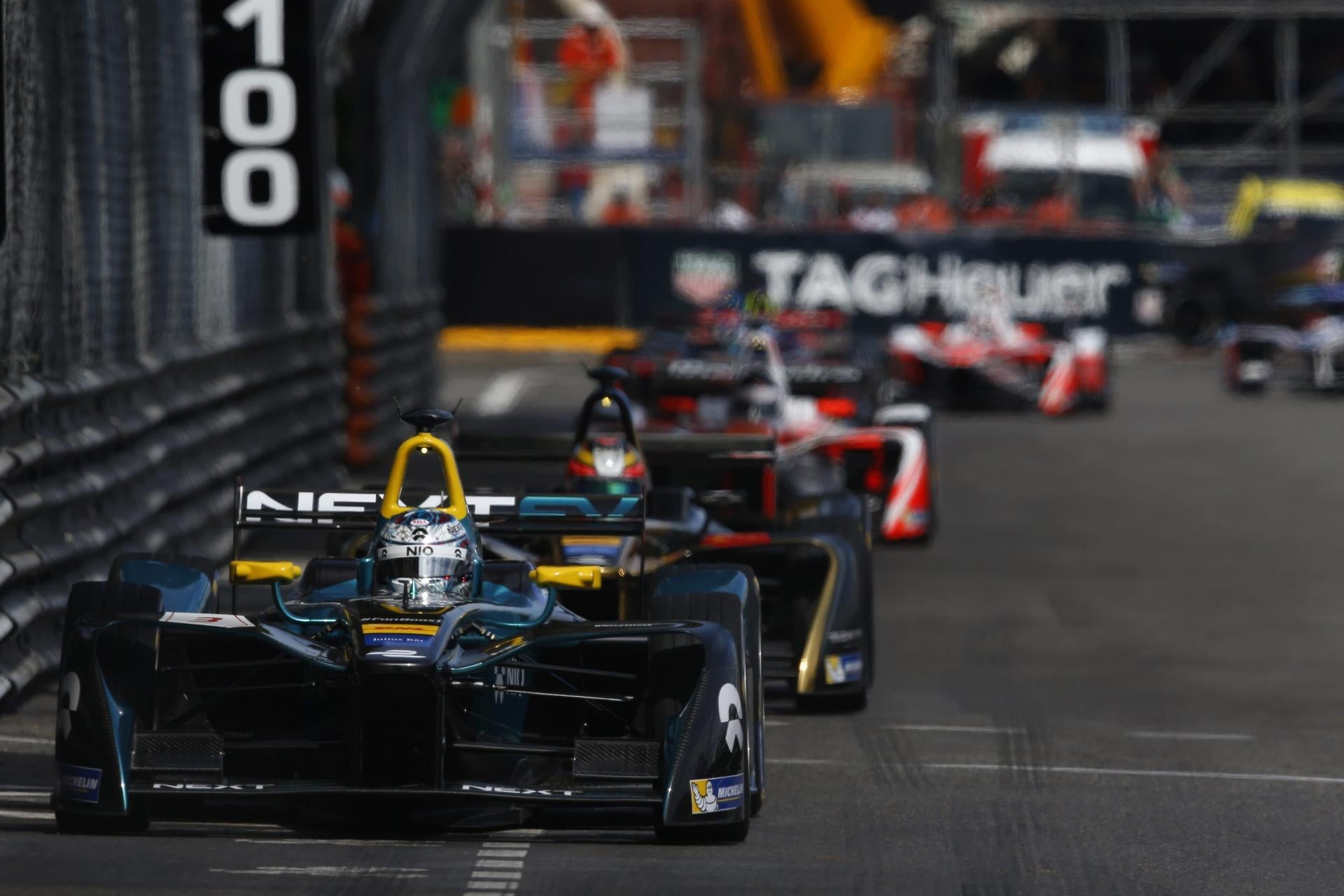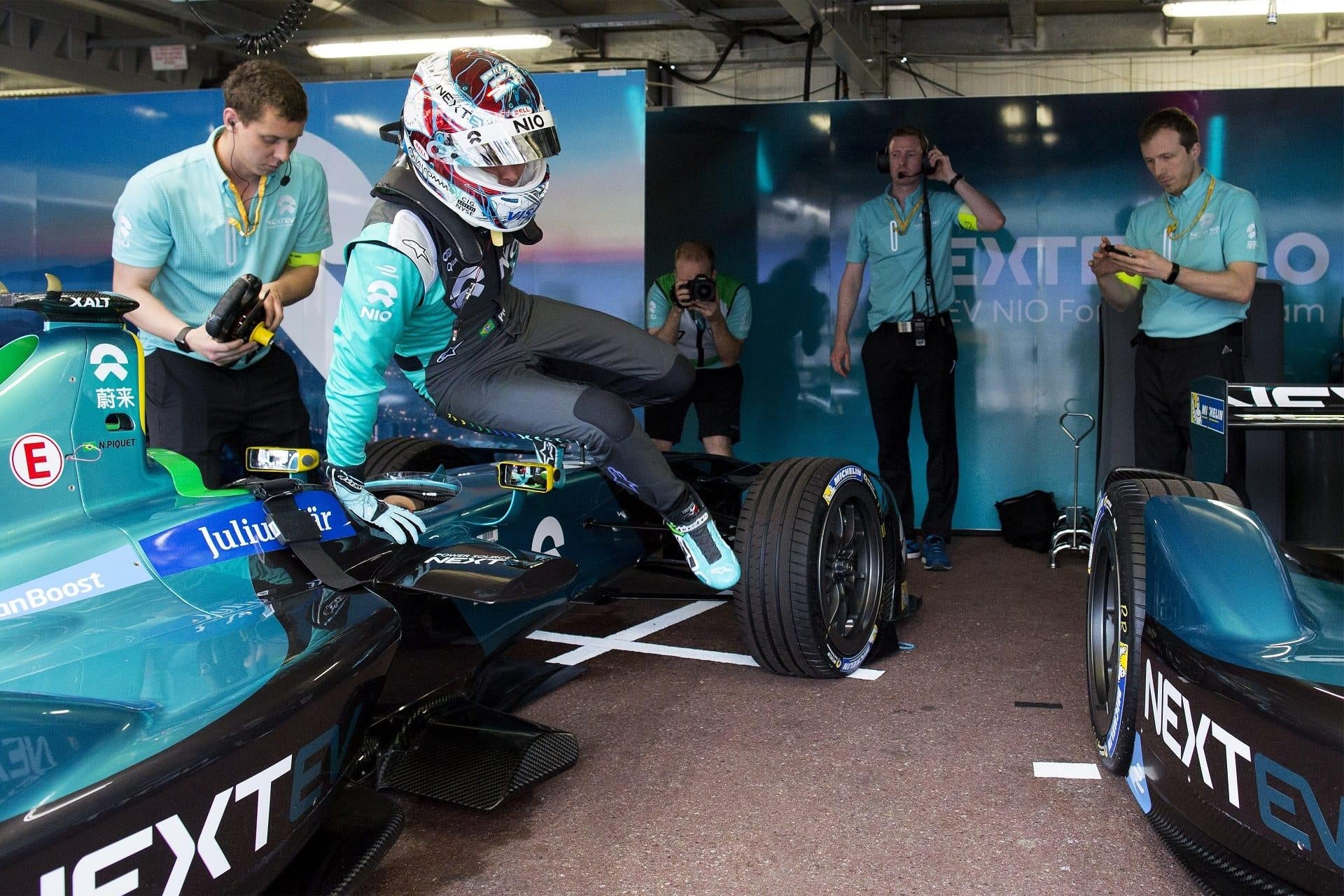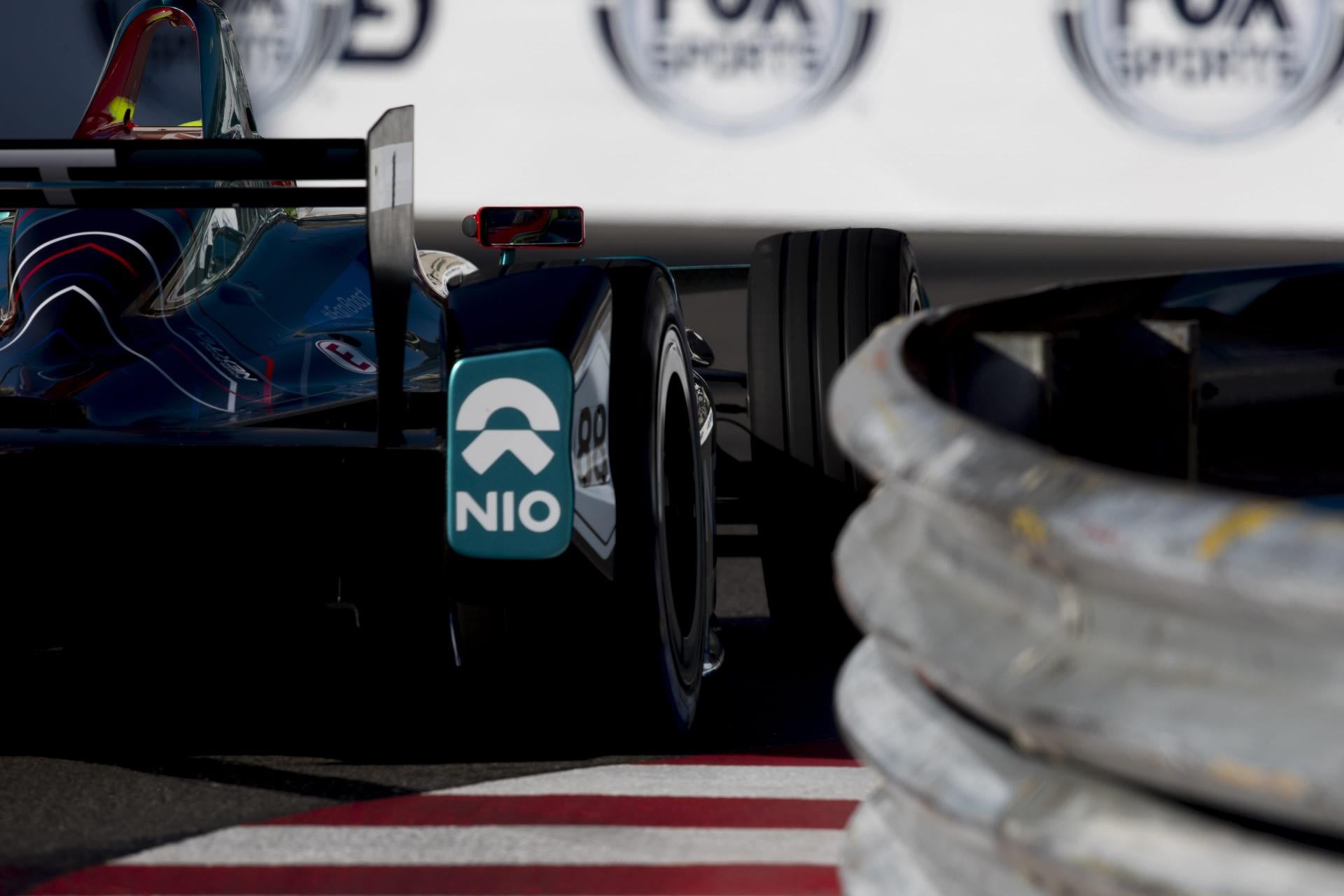 The famous streets of Monaco were the scene for round five of the 2016/17 FIA Formula E Championship today. The NextEV NIO Formula-e Team collected 12 championship points as Nelson Piquet Jr finished the Monaco ePrix in fourth position. Team-mate Oliver Turvey was classified 13th. 

Nelson qualified in fourth after the group sessions, putting him through to the Super Pole shoot-out alongside Jean-Eric Vergne, Maro Engel, Sebastien Buemi and Lucas di Grassi. This Super Pole meant that NextEV NIO has had a driver in Super Pole seven races in a row, which is the best record in Formula E. In a hard fought session, Nelson set the third fastest time to line up on the second row for the 51-lap Monaco ePrix. Maintaining third in the opening stages of the race, Nelson held position until the pitstops. He pitted slightly early than planned, on lap 22, due to a safety car and emerged in fourth place. A fairly processional second stint saw the Brazilian take the chequered flag in 4th, collecting 12 points – the team's best result of the season so far.

Oliver was drawn out in qualifying group 1 and had a challenging qualifying session. Grip levels had changed since the final free practice and he lost the rear in turn two of his qualifying lap. Oliver set the fourth fastest time of his group, which put him 16th overall. From his eighth row start in the race he was able to make up two places on the first lap. By lap 11 he was up into 12th after both DS Virgin Racing cars were forced into the pits with damage. After his pitstop on lap 22 he had moved up to 11th place and was in reach of a points finish. Unfortunately, due to the earlier than planned pitstop, he had to work hard to preserve energy to make it to the end of the race in a competitive manner; he finally finished in 13th position.

The championship will now immediately turn its attentions to the Paris ePrix, which takes place next Saturday, 20 May, on the streets of the French Capital.

Nelson Piquet Jr (Car #3) – finished 4th
 "I was a little cautious on my qualifying lap and so I knew there was a little bit more I could have got out of the car, but making it to Super Pole again and starting on the second row wasn't bad at all. In the race, we got some good points in the bank, which is a real positive, but I don't think we could have done any better. It was one of my toughest races – I spent the whole time looking in my mirrors. We have the qualifying pace, the car felt good the whole time, we just need to continue to work on our race performance."

Oliver Turvey (Car #88) – finished 13th
"To start 16th in Monaco is always going to be difficult. It was a tough race but I moved forwards in the first few laps – in fact, in the first corner I gained two positions.  We were trying to pick up as many positions in the race as we could. I felt we could have scored some points but, unfortunately, we were struggling with energy in the final few laps and it was disappointing to finish just outside of the points. "

Gérry Hughes, Team Principal
"Another tough day at the office for the NextEV NIO Formula-e Team. Qualifying was obviously another good session for Nelson but, unfortunately, Oliver damaged his suspension early in the first session and hence the rest of his qualifying lap was compromised. In the main Nelson's race was uneventful, although the safety car being brought out put a twist on both his and the rest of the field's race. Both Nelson and Oliver pitted on the same lap, Nelson re-joining the track in 4th position where he remained to the end of the race. Starting from 16th on the grid in Monaco was always going to be a tall order for Oliver. Having gained a few positions in the first stint, Oliver lost a position in the pit stops to Antonio Felix Da Costa, and re-joined the race in 12th position. Towards the end of the race Oliver was struggling with energy and as a result finished after the final lap in 13th position."