Newsroom
Press Release
05/22/2017
NIO Formula-e Team: Paris ePrix Report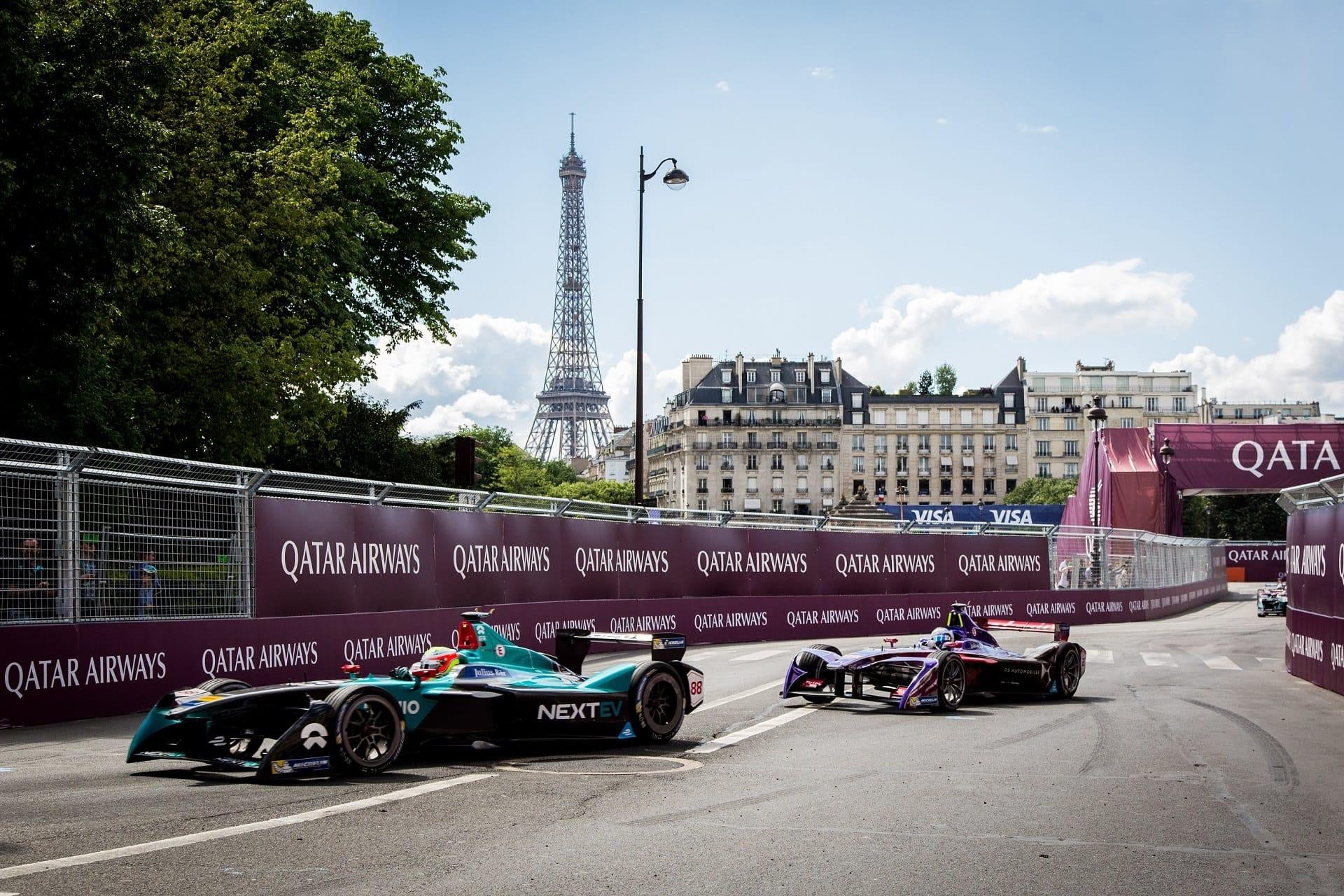 The NextEV NIO Formula-e Team leaves Paris with six more championship points on the board as Nelson Piquet Jr finished seventh. Oliver Turvey finished round six of the 2016/17 FIA Formula E Championship in 12th position after a challenging day for the team.
Nelson qualified in group two and struggled with grip during the session, eventually settling for a sixth row grid spot, starting the 49-lap race from 11th. After a tough opening lap he had fallen to 13th and then fell to 16th after being pushed into the wall on lap 15. After an accident between Lucas di Grassi and Antonio Felix da Costa that brought out a full course yellow, Nelson opted to make an early pitstop. Once all drivers had made their stops, Nelson's advantageous strategy saw him in 12th place. He entered a points scoring position in tenth on lap 33 after Adam Carroll's drive through penalty and Jean Eric Vergne's heavy crash. On lap 45 Nelson passed Tom Dillman for 9th and by the chequered flag was able to move up to 7th after a final lap melee on a safety car restart. His position secured him six championship points.
Making it NextEV NIO Formula-e Team's eighth Super Pole qualifying result in a row, Oliver had qualified in third after all four groups had set laps. He set the fourth fastest lap in Super Pole but having a grid penalty applied, as a powertrain component had to be changed on his car earlier on in the ePrix week, meant that he began the race from 14th. After a tricky start he found himself in 17th and maintained that position in the first stint, on a difficult track to overtake. He made his mandatory pitstop on lap 21 but was slightly disadvantaged by the strategy and emerged in 16th place. After mid-race penalties for Di Grassi and Carroll he moved up to 14th and then gained another place after Vergne's accident. On the final lap he moved up two further positions to cross the line just out of the points in 11th but was then handed a post-race penalty of 5 seconds for having been deemed to overtake under yellow flags.
Nelson Piquet Jr (Car #3) – finished 7th 
"The race was pretty crazy! At the start I had to defend quite a lot and lost some positions. It was one of those races over the first few laps and there wasn't much I could do. Nearly halfway through the race we had the full course yellow and I decided to make a call and come into the pits and it helped us. We recovered a little, gained a few positions and ended up 7th, which is better than we expected, and scored a few points. Overall, after a poor qualifying session, I think we managed to recover quite well. It's good for the team to move up in the championship and we will keep working hard. We have a double-header coming up in Berlin and we are aiming for Super Pole in qualifying and to improve the race results."
Oliver Turvey (Car #88) – finished 12th  
"Paris is one of the more difficult tracks on the calendar; it's more technical and very bumpy. I've enjoyed it as it's a fun track to drive and I was happy with qualifying and getting to Super Pole again. It's a real shame that we had to take a penalty and not be able to maximise our qualifying performance. We did everything we could in the race but it didn't work out. I think we proved we have the pace but we just need a smooth weekend. The start of the race was tricky, I seemed to end up in the wrong place at the wrong time. With a compromised strategy I think we lost the potential for points today as I think a top seven would have been possible. We will learn from this weekend and focus our attentions on Berlin."
Gérry Hughes, Team Principal
"Clearly today has been a difficult one for the team. We had hoped to improve on our season best result of fourth last week in Monaco but, after a difficult qualifying session for Nelson and a 14th place grid position for Oliver after he had to take the penalty for the powertrain component change, it was always going to be an uphill battle in the race on a track that is difficult to overtake on. Nelson's strategy in the race saw him able to move to within reach of the points and then capitalise when there were incidents ahead of him. It was more disappointing for Oliver, who we opted to pit later, but he was still able to move up the order, keep pace and get to within touching distance of a top ten finish. To extract the positives, we have moved up a place in the Manufacturers' Championship and have salvaged the day by collecting six points. We are clearly not overjoyed with the result but we will focus on Berlin and our aim is to get both drivers fighting at the top in both qualifying and the race."