Newsroom
Blog
Always Forward with Our Users
20 januari 2021 by NIO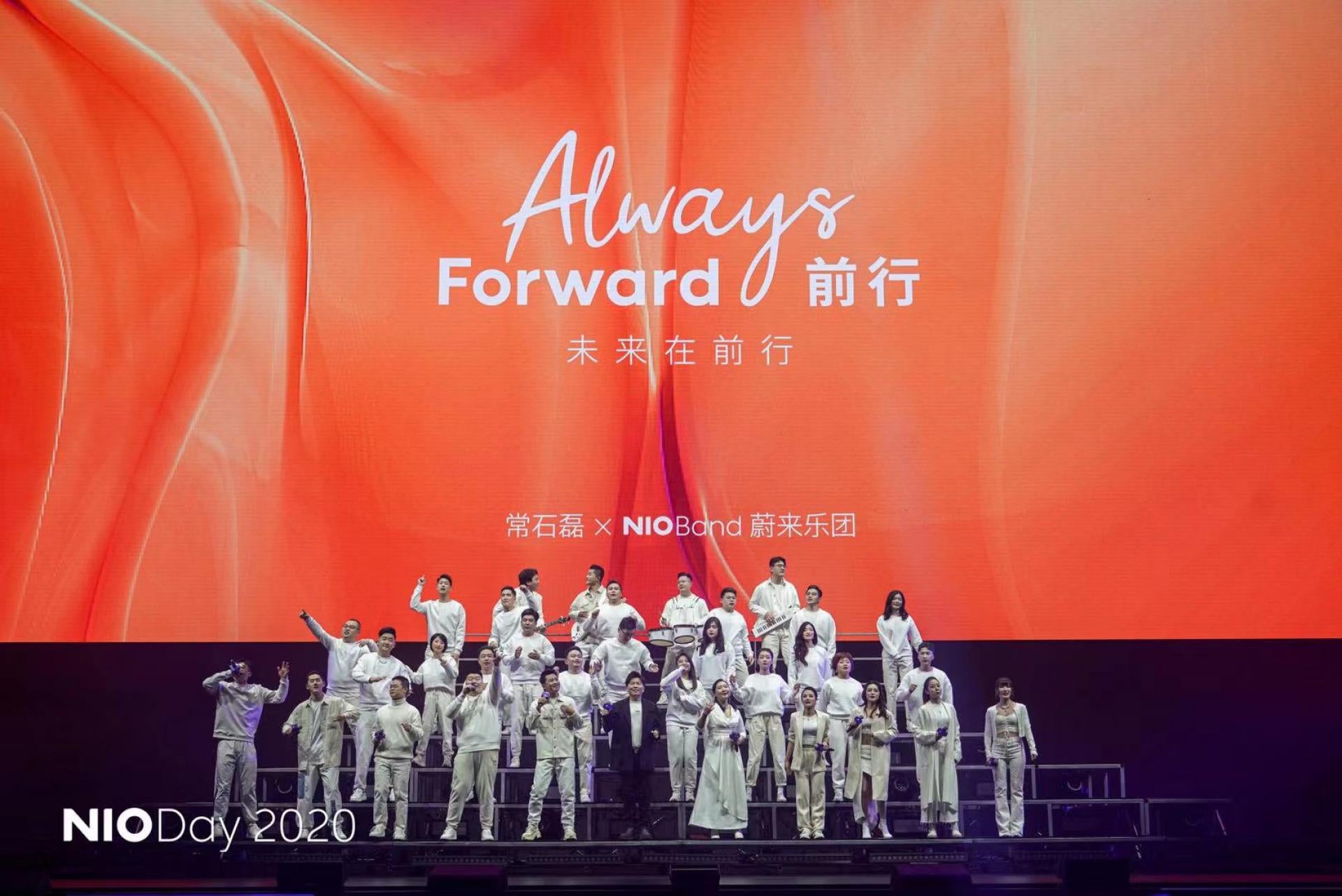 Ever since NIO's beginnings, we've spoken about the User Enterprise. It begins with a question, which defines a car, the user, or the company?
For us, the answer is obvious, our users. They are the lifeblood of everything we do, including our annual NIO Day. After successive years of hosting NIO Day with large headliner celebrities, in 2019, we looked within and found that we should give our users the stage (literally) to produce, perform, and promote an event that was for, by, and with them. It was a resounding success.
For 2020, just before ringing in the Chinese New Year, we hosted our annual users' event in Chengdu. The majority of our users selected the venue, Chengdu in the Sichuan province. It is famous for pandas and hot pot!
Following our program in 2019, our users delivered their talent and passion for NIO through song and storytelling. This year our users rose to the challenge and produced an inspirational song based upon our event's theme, "Always Forward."
Watch the full playback of NIO Day
 
Here are the lyrics:
The world never looks back
There's no time to linger (moving forward)
My passion is like the billow (moving forward)
Runs up to reach the sky with dreams at our fingertips
Blue sky is coming from the light (oh yeah)
We're on our way to a brighter day
Be together each and every sunny day
We've got more to say!
My dream, my tomorrow
The world is with me to travel
When the sky falls in love with this land
Let's be together to go forward
Fill with love
Go forward
The future is adorable
Go forward
Fill with love (go forward)
There's no limit in the sky