Newsroom
Blog
An Award-Winning Year for NIO
15 november 2021 by NIO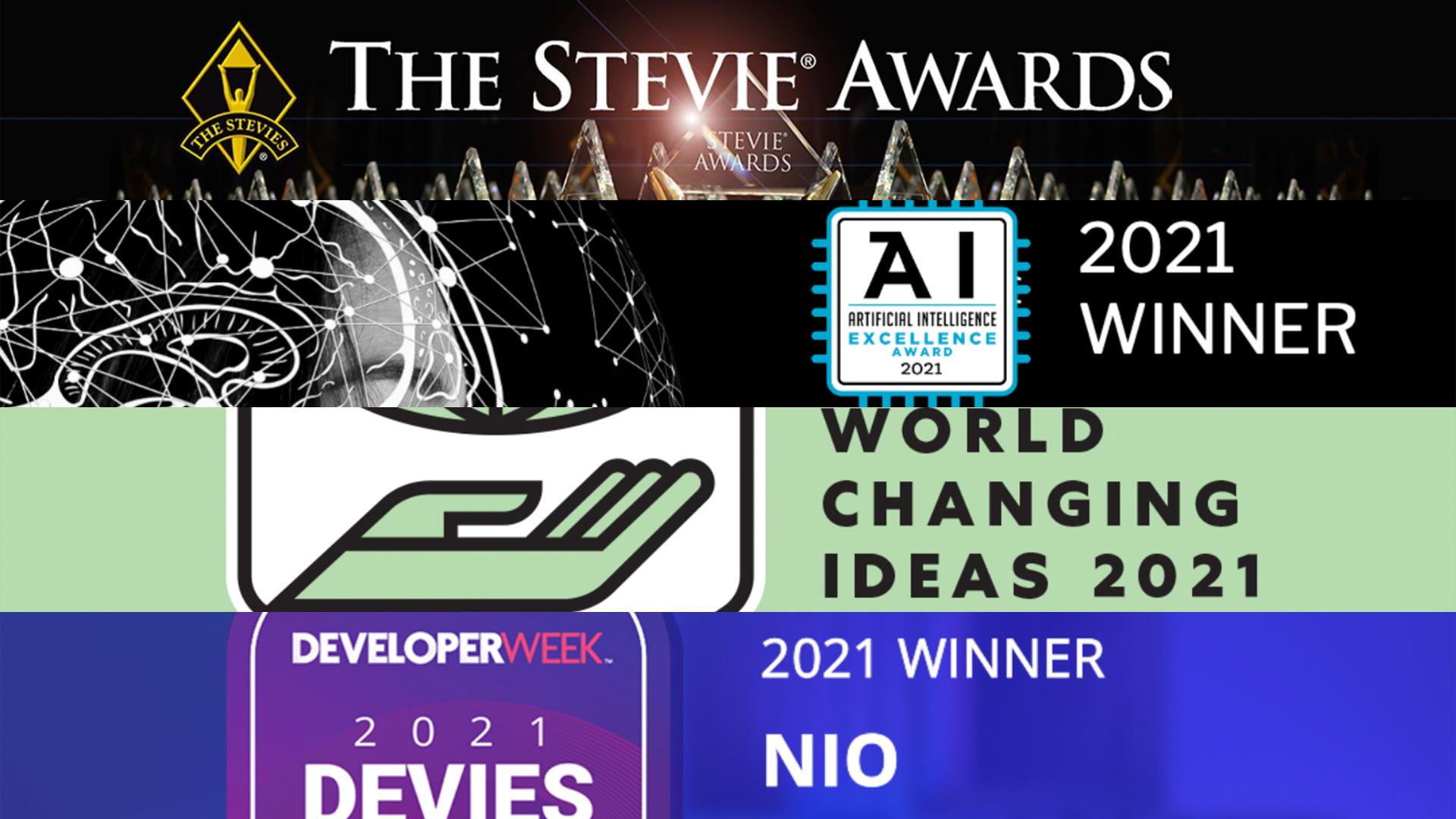 This year has been a milestone year for NIO, from winning the 2021 DEVIES Award for NIO's Firmware-Over-The-Air (FOTA) to the Red Dot Award 2021 for high design quality the NIO ET7. NIO has been recognized not just with advanced technologies but also the design elements of the cars. As a user enterprise, the recognitions we have received are the collective effort from our users. Here is the list of the awards:
The Business Intelligence Group announced that NIO was a winner in its Artificial Intelligence Excellence Awards program. We're honored to be recognized for NOMI, our in-vehicle artificial intelligence.
The NIO ET7 has received a 2021 Red Dot Product Design Award for its first smart all-electric sedan, the NIO ET7, only six months after its launch. 
NIO has won a 2021 DEVIES Award in the Automotive category. The 2021 DEVIES Awards recognize excellence in developer tools, products & technology across 20+ categories. 
NIO's Battery As a Service (BaaS) has been recognized at the 2021 Fast Company World Changing Ideas awards. 
NIO App has been awarded as Best User Experience in Mobile Web & App Awards category by The Stevie® Awards, organizers of the world's premier business awards programs. 
In October, after five months of cyber security attack and defense exercises, NIO stood out among all 57 other companies and won second place for the Excellent Defense Company Award. Earlier in May, our Little Driver Team of NIO won first prize at the 'Tianrongxin Cup' Information Security Challenge in Tianjin, China. 
NIO has also won the 2021 Stratus Award for Cloud Computing in the Cloud Disruptor category by Business Intelligence Group, with 60 other leading companies, services, and executives in the cloud segment.
These recognitions are just the beginning of our journey. We are committed to offering the best-in-class user experience by listening to the feedback from our users.