Newsroom
Blog
The Current State of EV Battery Swapping
05 October 2021 by NIO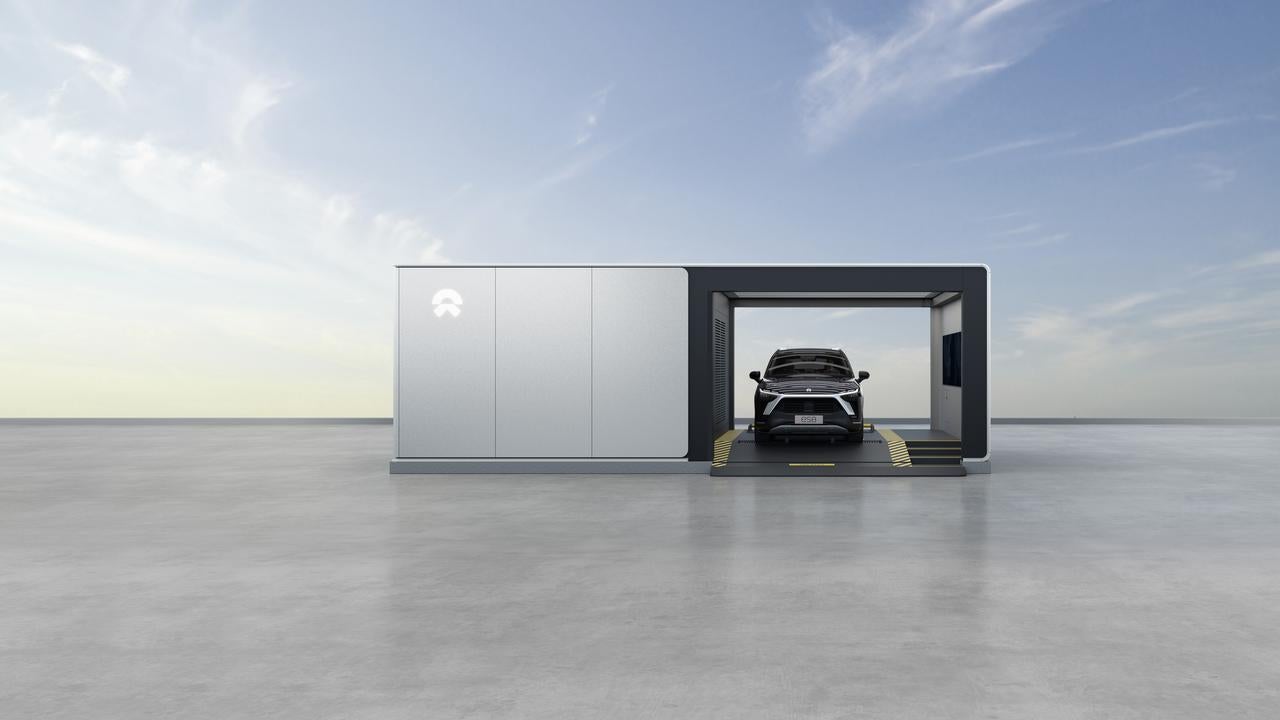 Over the past year, NIO has dramatically accelerated its innovative battery-swapping technology for electric vehicles by introducing a new Battery-as-a-Service (BaaS) subscription model and its NIO Power Swap Station 2.0. Users can now drive into any one of NIO's 517 Power Swap Stations around China to get a fresh battery pack installed in about five minutes. That's roughly the same time it takes to fill up a tank of gas.
The EV industry has struggled to create a viable model for quick and easy battery swaps in recent decades. In 2007, Better Place partnered with Renault to launch a new electric sedan with robotic battery service stations spread across Israel and Denmark. Many auto industry watchers were intrigued by this novel concept. Still, it proved to be ahead of its time due to limited market demand for electric vehicles in the century's first decade.
Better Place filed for bankruptcy in May 2013, mainly due to its strategy of building large battery swapping stations in limited geographical locations. In addition, the high investment needed to develop the charging and swapping infrastructure meant users were often forced to drive long distances to swap their batteries, limiting customer satisfaction.
In NIO's effort to deliver complete customer satisfaction, we are now rolling out pervasive charging stations across China and then worldwide. We have increased our goal to build 700 new sites across China by the end of this year, up from an initial goal of 500. And over the next three years, NIO has committed to install 600 more new sites in China. By 2025, we have set a target to locate more than 4,000 battery swap stations worldwide, with 1,000 of them based outside China.
By introducing the convenience of widespread swapping stations, NIO's battery service has also reduced the price of each electric vehicle by $10,000 because the battery service is decoupled from the sale of the car. And users have more options to choose different battery sizes at the Power Swap stations, so they can upgrade or downgrade their subscriptions as their driving needs change.
The Power of Automating the Battery Swapping Process
NIO Power Swap Station 2.0 is the world's first mass-produced battery swap station that allows the vehicle to maneuver into the station automatically. We are proud of the technical achievements behind this advance, as our stations are now capable of completing 312 battery swaps per day, a significant improvement in swapping efficiency. In addition, each station has 239 sensors and four cloud computing systems to maximize visual recognition technologies. This way, users can complete a self-service battery swap with only one click of their controls while remaining in their cars.
Everyone knows that China is a fiercely competitive market for electric vehicles. That is why NIO has differentiated itself by selling a complete ownership experience. In addition, our extensive Power Swap locations provide greater convenience and lower costs for users, making battery-swapping an integral part of our overall customer experience and the NIO community.
Market observers in Europe and North America are closely watching the progress of our Power Swap station initiative. Some critics have suggested that battery swaps will make less sense for the U.S. due to the limited market penetration of EVs there. However, most American automakers and charging companies are now developing faster-charging stations in more places. 
At the same time, industry observers have taken note of our recent partnership with Sinopec, a Chinese petrochemical giant that's intent on building a more sustainable future. Together, we are working to develop the NIO Power Swap Station 2.0 further. In addition to creating a battery charging and swapping network, our two companies have agreed to cooperate closely on related projects for new materials, smart EV tech, Battery-as-a-Service (BaaS), vehicle purchasing, and facilities.
By the end of September 2021, our NIO users had completed over 4 million battery swaps. In China, countless drivers have told us that our battery swapping service was the primary reason they bought a NIO. Many drivers, especially those who live in apartment buildings, cannot charge their batteries at home, so this group relies on public charging. Owning an EV would be much harder for them if they couldn't swap out their batteries in minutes. It is becoming clear that the convenience and simplicity of this breakthrough battery swapping service provide a powerful incentive for EV buyers.