NIO's Battery Swapping Statistics during China's National Day Holiday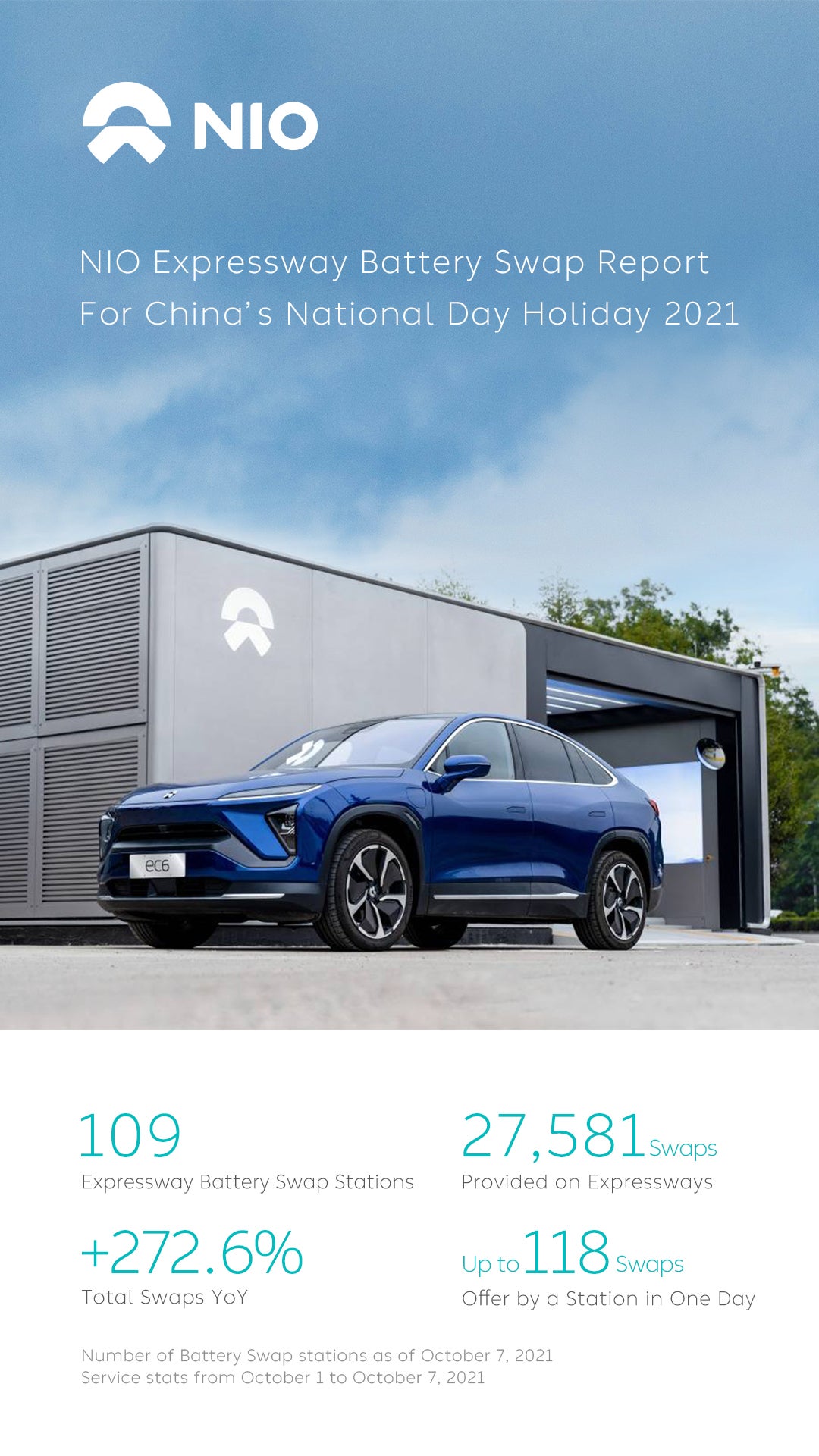 On October 10, NIO published the statistics about its battery swapping service along expressways during China's National Day holiday in 2021. From October 1 to October 7, NIO's battery swap stations on expressways completed 27,581 swaps, representing an increase of 94% from the week before the holiday and a rise of 272.6% from the National Day holiday last year. During the holiday, a NIO battery swap station provided up to 118 swaps in a single day. 
As of October 10, 2021, NIO has installed 529 battery swap stations in China, among which 111 stations have been built in the expressway service areas or near the expressway entrances and exits. These stations on expressways have provided high-quality service and experience to NIO's users during China's National Day holiday which is a peak time for traveling. Before the holiday, NIO announced that it would construct an expressway battery-swapping network in China before the Chinese New Year in 2022. In addition, NIO will continue to expand its battery-swapping network to more expressways and scenarios, making users' intercity traveling more convenient and joyful.