Newsroom
Blog
First NIO Power Swap Station in Germany Officially Opens
13 oktober 2022 by NIO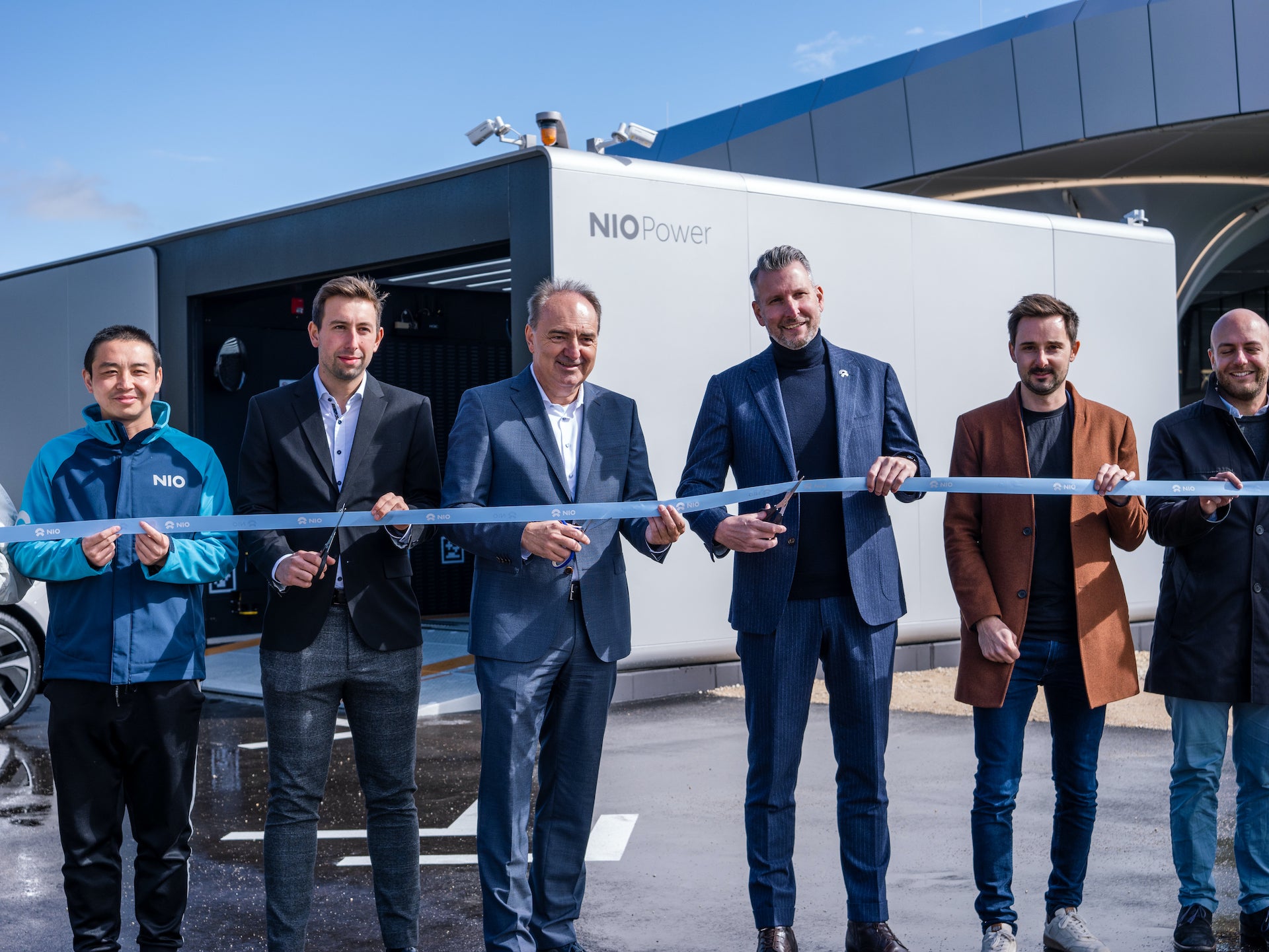 On September 28, 2022, the first NIO Power Swap Station (PSS) in Zusmarshausen was officially opened. NIO users are able to experience the revolutionary charging solution in Germany, including fully automatic battery replacement.
NIO is also expanding its collaboration with other partners. The first Power Swap Station in Germany is a cooperative project between NIO, Sortimo, the operator of one of the largest charging parks in Europe strategically located directly on the busy A8 motorway, and TSG, the European market leader in the field of technical services for mobility solutions. The project started in June 2022. The modern facility, the size of a double garage, has a connected power of 550kW and was initially designed for more than 100 swaps a day.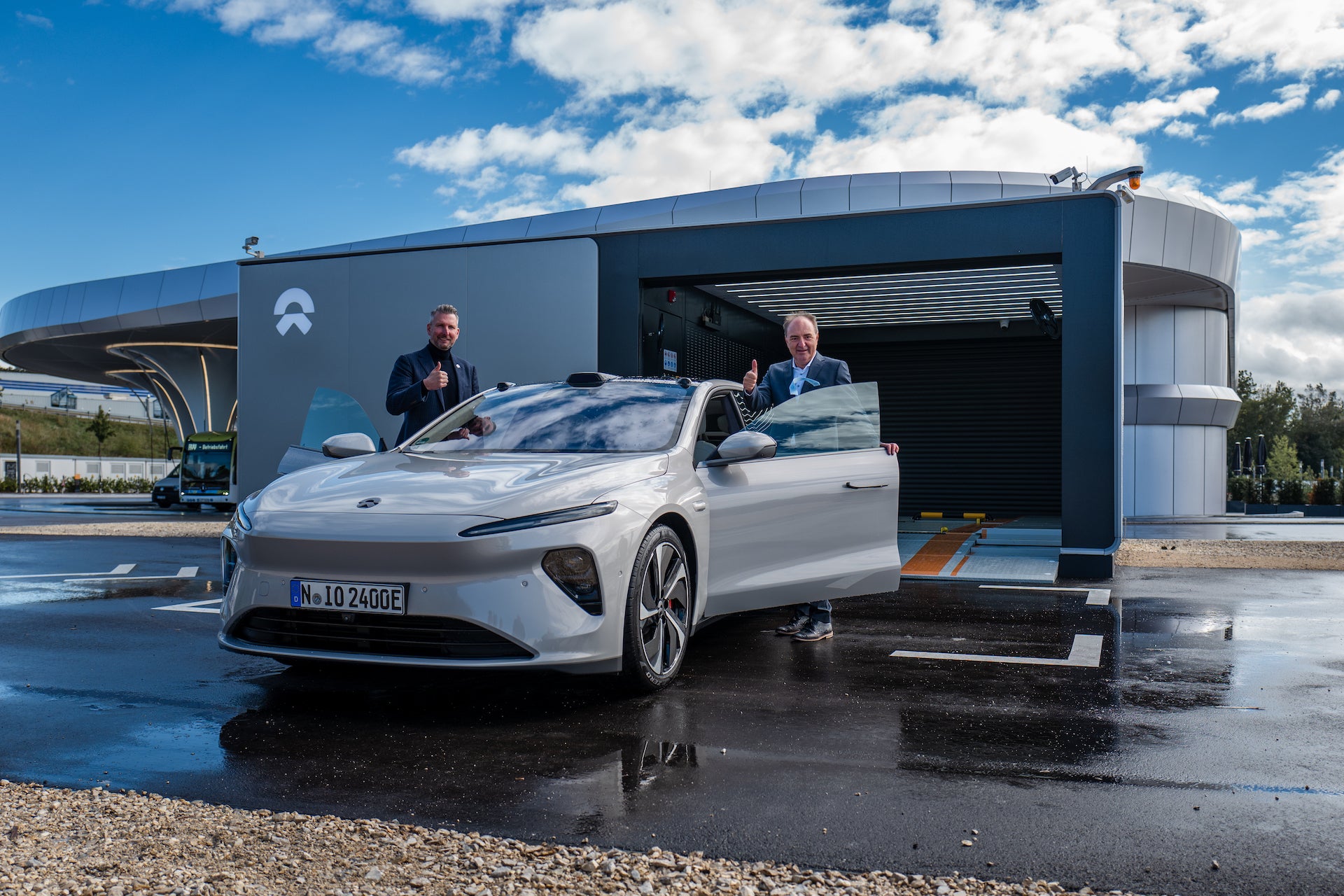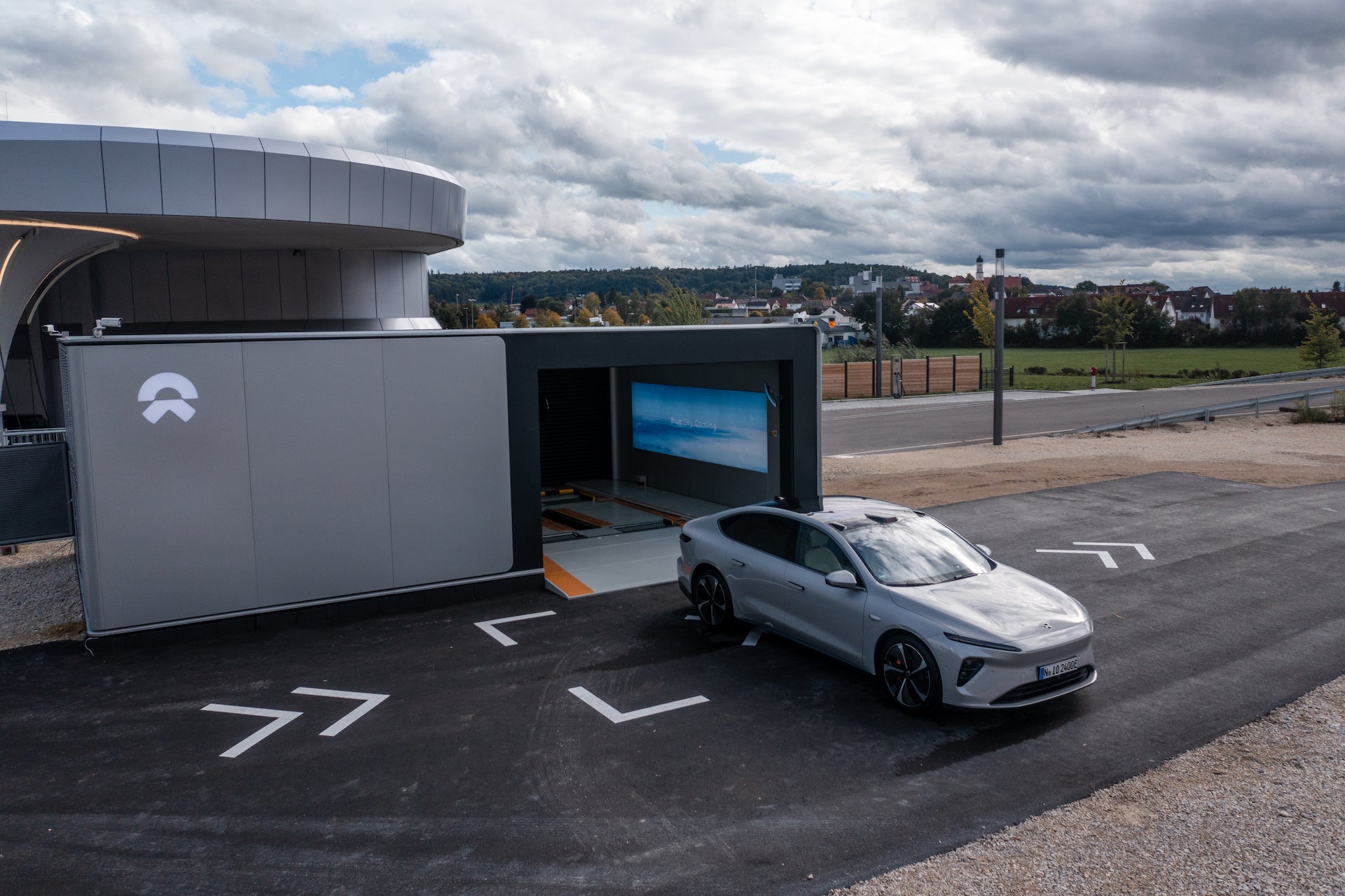 NIO will expand NIO Power's charging and swapping network to provide a better power service experience to its rapidly growing user base. As of July 2022, NIO has built over 1,047 Power Swap stations and completed over 11 million swaps for its users. By 2025, NIO plans to have over 4,000 battery swap stations worldwide.