Newsroom
Blog
NIO Recognized as a Global Leader in Cloud Computing
27 september 2022 by NIO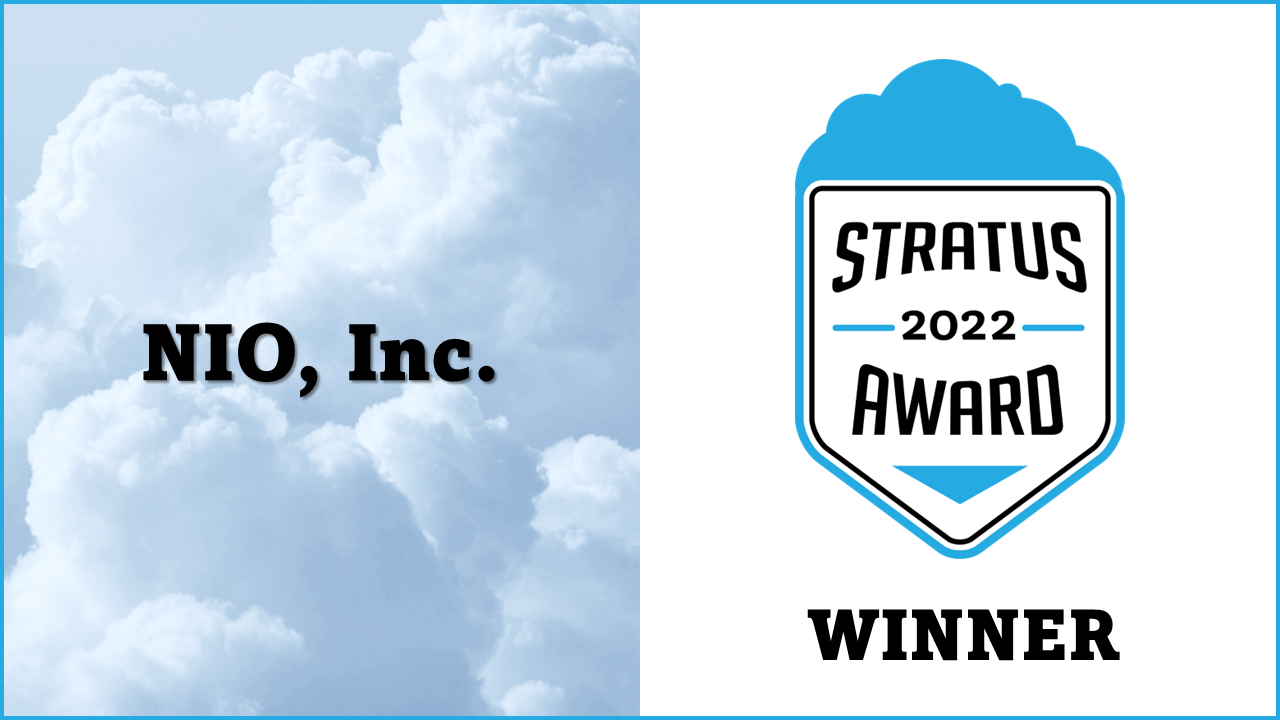 On September 27, 2022, NIO was recognized as a 2022 Stratus Award winner of the Cloud Security Service category by The Business Intelligence Group among 59 other companies, services, and executives deemed leaders in the cloud industry.
The Business Intelligence Group was founded to recognize true talent and superior performance in the business world. Unlike other industry and business award programs, business executives—those with experience and knowledge—judge the programs. The organization's proprietary and unique scoring system selectively measures performance across multiple business domains and then rewards those companies whose achievements exceed those of their peers.
NIO has achieved large-scale vehicle Over-the-Air (OTA) upgrades through completely independent research and development. Thus far, more than ten complete vehicle version packages and over 200 functions, covering major functional domains such as assisted driving, entertainment systems, and body control optimizations, have been pushed to the users through OTA. The NIO cloud platform is crucial in providing secure, reliable, valuable, and intelligent connected services for NIO users.
"NIO is at the forefront of the cloud, helping to drive practical innovations in the cloud," said Maria Jimenez, Chief Nominations Officer of Business Intelligence Group. "The cloud is now part of the fabric of society, and we are thrilled that our volunteer judges were able to help promote all of these innovative services, organizations, and executives."
View the complete award list here.