Newsroom
Blog
NIO and our Unique User Experience: Sharing our Present and Partnering in the Future in Europe
10 maj 2021 by NIO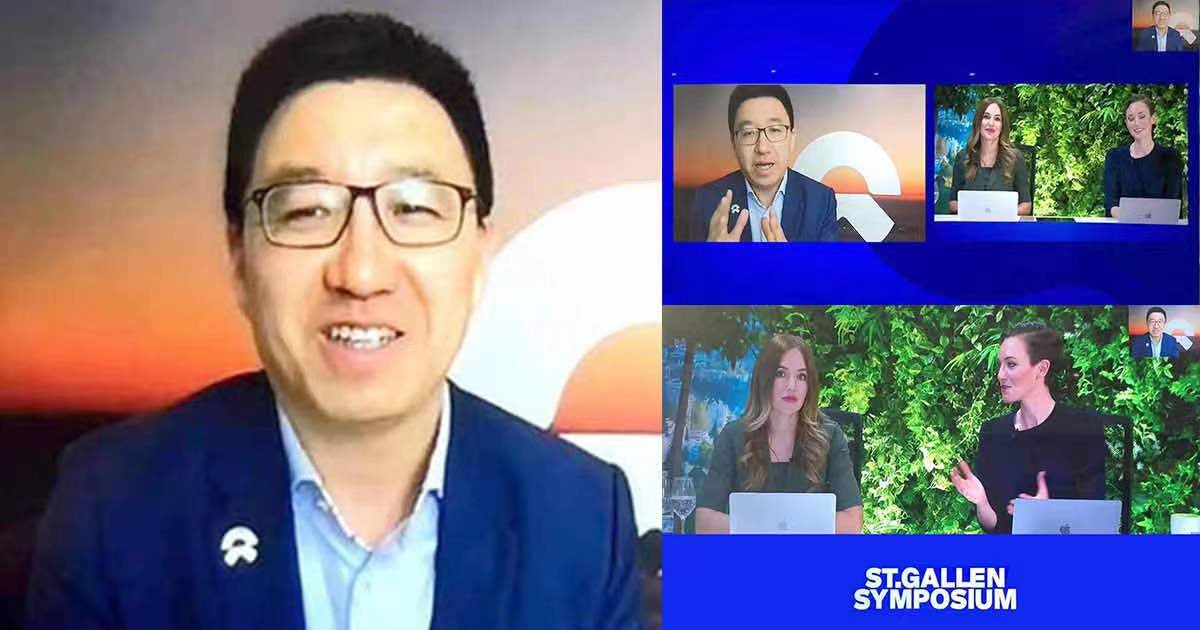 At the 50th "St. Gallen Symposium," Hui Zhang, Vice President of NIO-Europe, explained NIO's unique differentiation from many other smart electric vehicles.
The St. Gallen Symposium is the world's leading initiative for intergenerational debates on economic, political, and social developments. For three days, students and top executives from business and politics exchanged ideas under the motto "Trust Matters." A total of 154 speakers and around 2100 virtual participants took part in over 60 discussions.
In his interview, Zhang introduced the NIO Ecosystem. A house with one roof, built on five strategic pillars and a digital foundation. The roof is the "User Enterprise." A company that is beyond cars. At St. Gallen, Hui Zhang explained the five pillars, which makes NIO a unique company:
Pillar 1: Smart EV
The NIO EVs are "smart." With NOMI as the first in-vehicle AI assistant. NIO is an intelligent EV company. They were combining can update our hardware and software "over-the-air," just like your phone updates, your car can update, too. We also have advanced autonomous driving through NIO Pilot and advanced in-vehicle infotainment through our first-in-class digital cockpit technology. 
Pillar 2: Power
A holistic charging experience is part of the NIO's user experience. From swapping batteries within three minutes (NIO Power Swap) to a Home Charger (NIO Power Home) up to BaaS (Battery as a Service) – NIO Power offers alternatives for home, on-the-road, and on-the-adventure road trips.
Pillar 3: Service
NIO provides its services with a one-tap from its signature app. From delivery to continuous, worry-free ownership– whenever and wherever assistance is needed, our users can have the peace of mind that service is at their beck and call. 
Pillar 4: POS (Points of Sale)
NIO understands the tactile experience of vehicle consideration and ownership. Our potential users want to experience the car before purchase. NIO offers offline Points of Sale like NIO House or NIO Space. Here they can experience the lifestyle brand and the test drive in the real world. 
Pillar 5: Community 
To share joy with others, NIO has built a Community of Users. Part of this is NIO Life, the lifestyle brand. In addition, NIO Day is our annual event for our users where a new car is usually revealed. 
Hui Zhang mentioned that the foundation of this Ecosystem House is the NIO App and NIO Cloud. More than 200.000 daily active Users are communicating on the NIO App. NIO Cloud is processing the data and providing information for a joyful and hassle-free User-Experience beyond expectations.
NIO has sold more than 100.000 Premium intelligent EVs in China. During the first week of May, we announced our next step of expansion in Europe. As VP of NIO Europe, Hui Zhang used the St. Gallen Symposium to spread the news about NIOs Norwegian market entry in 2021. "A new premium brand is joining the EV market in Europe. NIO will come to stay," promised Hui Zhang.
Hui Zhang manages the German and British NIO offices. He studied in Beijing, Pforzheim, and Utah and holding positions at different automotive companies. Thanks to his many years of intercultural experience in both the German and Chinese markets, Hui Zhang has in-depth industry knowledge in corporate management, sales, purchasing, and supply chain management. Hui Zhang is also Vice Chairman of the Chinese Chamber of Commerce in Germany.