Newsroom
Blog
NIO ES7: Driven by Design
26 juli 2022 by NIO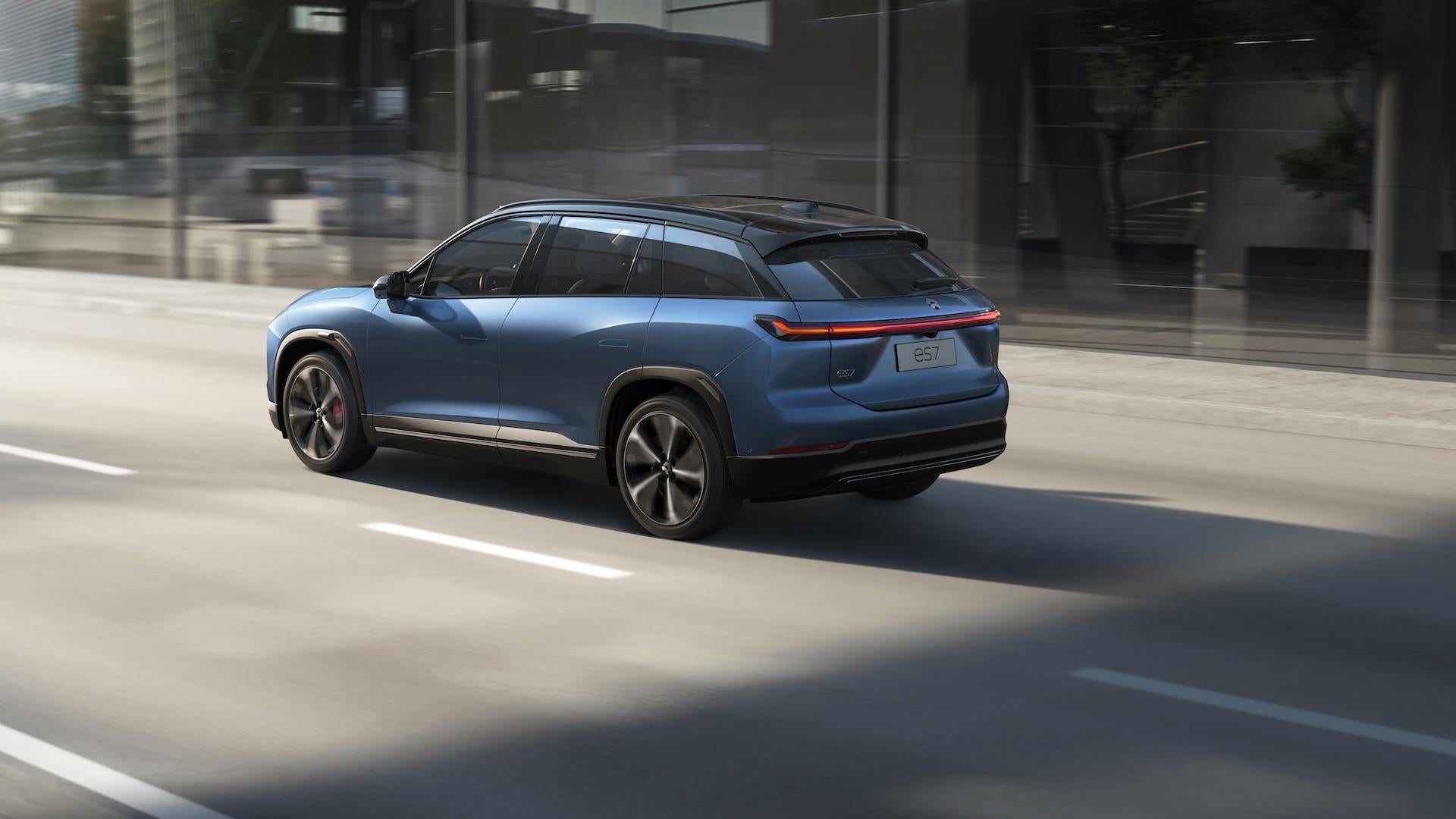 At NIO, Driven by Design is one of the founding pillars of our company. Our design DNA always follows four fundamental principles: Pure, Human, Progressive, and Sophisticated.
The exterior of the NIO ES7, the most recent release, showcases NIO's latest design language with reductive lines and powerful proportions. It is also the first SUV application of the "Design for AD" ethos. The front fascia's Shark Nose and Diamond cut plan view celebrate the pure X Bar design. NIO furthered its distinct SUV design language with sophisticated wheel arches, increasing the NIO ES7's road presence. The double-dash DRL showcased in the front of the NIO ES7 is met by the "Air Wing" taillight that adds visual width.
As the second generation high-efficiency e-drive platform, the all-new NIO ES7 debuts the "NIO Digital System for Evolving Smart Technology," which includes smart hardware, computing platform, operating system, smart algorithms, and smart applications. 
Moreover, we always want our users to experience our vehicles' highest performance possible so they can enjoy the best driving experience. With the SiC power, NIO ES7's 0 to 100km/h acceleration is within 3.9 seconds. Brembo 4-piston front calipers come standard, and 100 to 0km/h braking is within 33.9 meters. Air suspension is also standard across the range. The drag coefficient of the NIO ES7 can be as low as 0.263. NIO ES7's CLTC range reaches 485 km with the 75 kWh Standard Range Battery, 620 km with the 100 kWh Long Range Battery, and over 850 km with the 150 kWh Ultralong Range Battery. 
In addition, NIO ES7 comes with the latest NIO Autonomous Driving (NAD) with NIO Aquila Super Sensing and NIO Adam Super Computing on the NT2 platform. It will gradually achieve a safe, reassuring autonomous driving experience.