Newsroom
Blog
NIO ET7 wins "Technological Frontrunner of the Year" award at the Danish Auto Awards 2022
23 november 2022 by NIO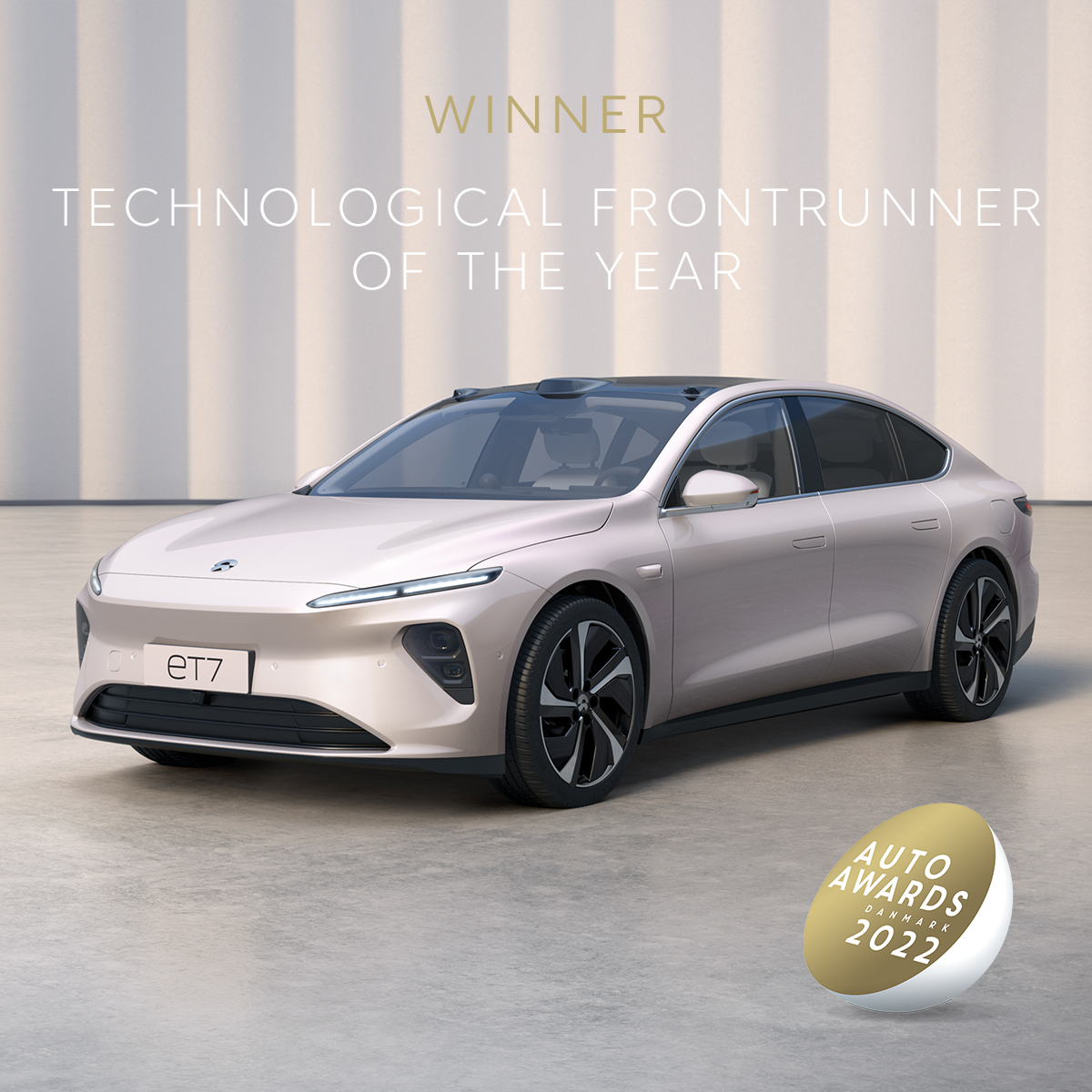 The NIO ET7 won the Technological Frontrunner award from Auto Awards Denmark, ahead of the Mercedes-Benz EQS and Tesla Model Y.
The award is selected by Auto Awards Denmark. It recognizes models and brands in the industry that have made outstanding contributions, inspired others, or challenged conventional thinking. The Technological Frontrunner award is given to models that have brought about change and innovation in areas such as environmental protection and autonomous driving technology.
Other models competing with the NIO ET7 for the award include the Mercedes Benz EQS, Tesla Model Y, Renault Megane e-tech, Kia EV6 GT, and VW ID. Buzz.
At the award ceremony in Copenhagen, the capital of Denmark, the first ET7 users in Denmark, together with NIO staff, received the trophy from Daniel Søgaard Hald, editor-in-chief of Mobilsiden dk magazine.
Launched at the NIO Day 2020 event on January 9, 2021, the ET7 is NIO's first sedan and the first model of its NT 2.0 platform. It began deliveries in China on March 28. On October 7, NIO introduced the ET7, EL7, and ET5 to European consumers at the NIO Berlin event.