Newsroom
Blog
NIO Wins 2021 Stratus Awards
28 oktober 2021 by NIO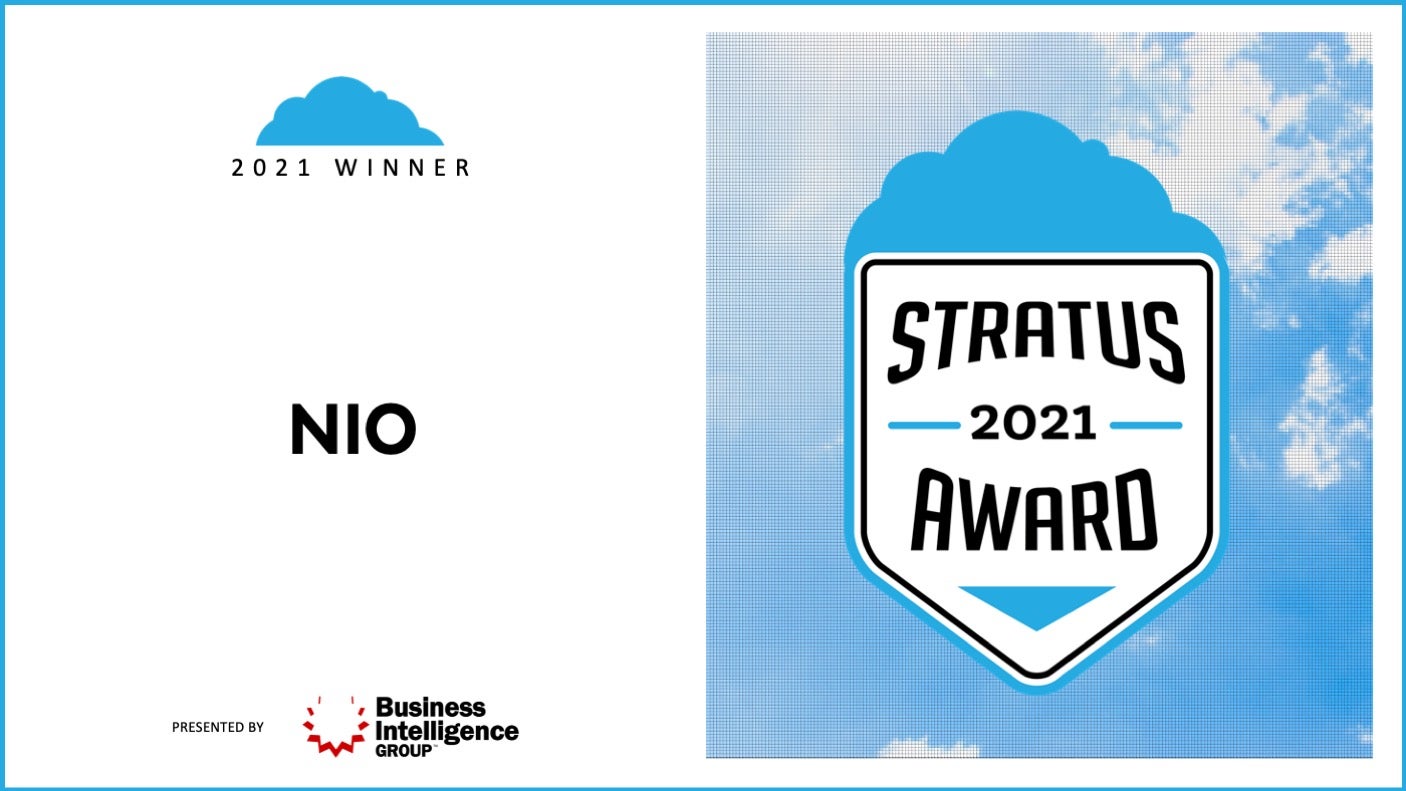 NIO has won the 2021 Stratus Award for Cloud Computing in the Cloud Disruptor category by Business Intelligence Group, with 60 other leading companies, services, and executives in the cloud segment.
As of October 22, 2021, NIO has built more than 551 Power Swap stations, 394 Power Charger stations, and 546 destination charging stations in China, with over four million battery swaps and 600,000 uses of One-Click-for-Power services have been completed. All the services are supported by NIO Power, a power service system based on NIO Power Cloud.
NIO's Power Cloud is a one-stop professional platform tailored for new energy vehicles. Power Cloud to NIO is what Ant Financial is to Alibaba, PayPal is to eBay, or Amazon Cloud is to Amazon.
Power Cloud connects the power swap stations, charging piles batteries vehicles, service personnel, and users. With innovative services, intelligent data analysis, and ultimate experience, Power Cloud redefines the car ownership experience. Our NIO Power Swap stations have been the most welcomed power solution by our users.
NIO will further expand NIO Power's charging and swapping network to provide a better power service experience to its rapidly growing user base. By 2025, NIO will have over 4,000 NIO battery swap stations worldwide, with around 1,000 outside of China.