Newsroom
Blog
NIO's Founder and CEO, William Li, Joined Leaders in the Global Smart Mobility Community at EcoMotion2020
26 maj 2020 by NIO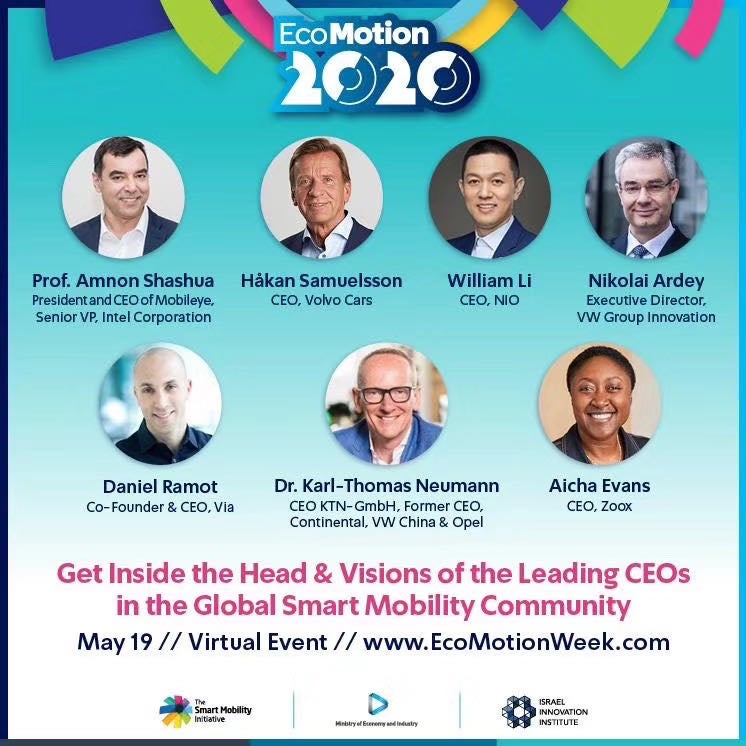 William Li, NIO's Chairman and CEO, hosted a fireside chat with Maya Ben Dror of the World Economic Forum at EcoMotion2020, a virtual event to understand the visions of the leading CEOs in the global smart mobility community.
During William's fireside chat, he discussed the impact, preventative measures, and opportunities during the COVID-19 pandemic on the NIO community, the long-term strategic partnership with Mobileye, and the current and future plans of NIO's autonomous driving, battery swapping, and artificial intelligence technologies.
This year, NIO plans to launch the battery-as-a-service (BaaS) solution to its users. We plan to offer chargeable, swappable, and upgradeable batteries to support our users' specific needs. BaaS would offer a better user experience as a faster and more convenient solution beyond refueling.