Newsroom
Blog
A Review of NIO Day 2022 Held This Past Weekend
27 december 2022 by NIO
Every year since our founding, we gather together with our NIO users. NIO Day is an iconic event demonstrating NIO's commitment as a "user enterprise" and the most intensive presentation of the NIO community. Users play the leading roles in NIO Day. This year, the host city Hefei was selected by users among 10 nominated cities by more than 95,000 people in the NIO community. In addition, thousands of users were involved in the co-creation of NIO Day, serving as staff, volunteers, and performers.
Noticeably, on NIO Day, a user charity marketplace at the venue, initiated by Anhui Charity Federation and NIO Users Trust, was open all day to NIO users and citizens of Hefei. All the sales of the marketplace and match donations 1-to-1 from NIO Users Trust will be donated to Anhui Charity Federation, marking NIO's way of giving back.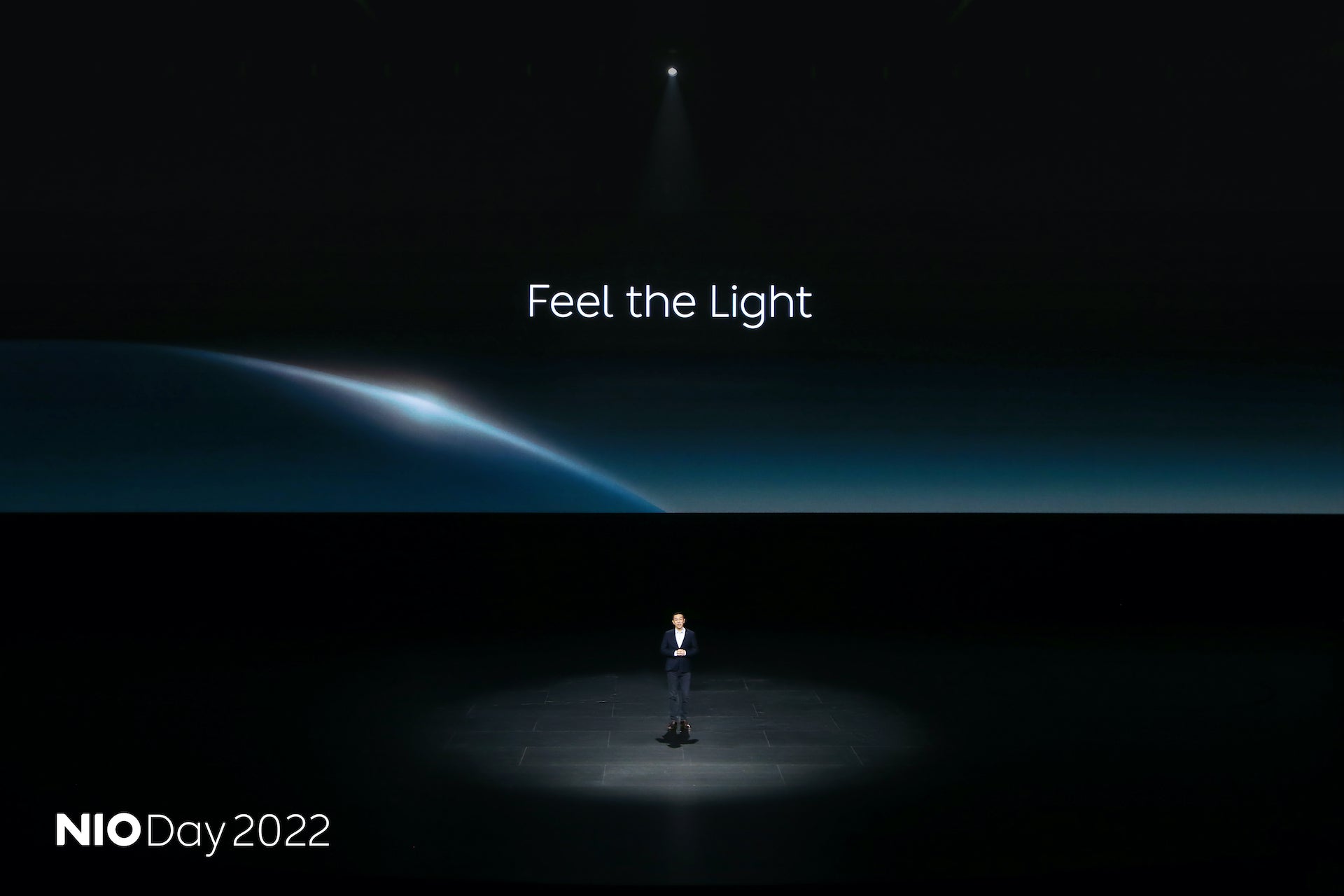 We announced two new cars and introduced our Power Swap Station 3.0. Both models are derived from NIO's latest second-generation platform, bringing users an experience beyond expectations in terms of design, performance, comfort, intelligence, safety, and sustainability.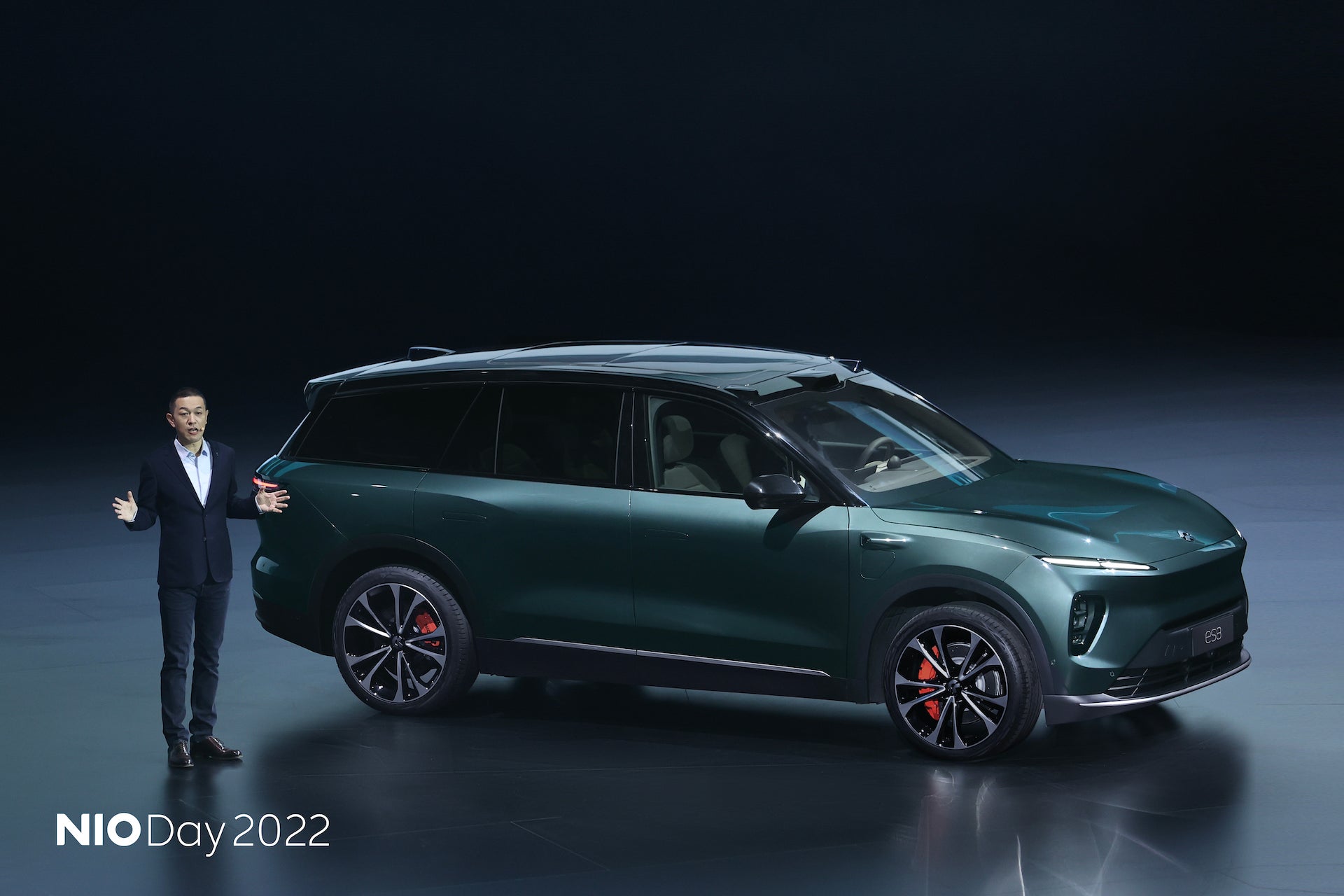 The smart electric flagship SUV, the all-new ES8, is a 6-seat all-around SUV that meets the users' needs in multiple scenarios. Based on NIO's second-generation high-efficiency electric drive platform, the all-new ES8 carries two motors with a total maximum output of 480kW. As a result, it accelerates from 0 to 100 km/h in 4.1 seconds and comes to a complete stop from 100km/h in 34.3 meters. In addition, the IPB intelligent brake system, dual-chamber air suspension, and the intelligent chassis controller (ICC) improve the driving experience comprehensively.
The EC7 and the all-new ES8 are adapted to the seat frame platform developed by NIO. The ES8's unique arrangement of "four executive seats and one flexible third row" demonstrates the generous style of the all-new ES8 as a flagship SUV. Both have ADB intelligent multi-beam headlights, which can project patterns or animations, enable automatic glare reduction and high-beam evasion, and emit alerting beams in collaboration with the intelligent driving system powered by LiDAR and cameras.
The two models are equipped with NIO's latest Banyan intelligent system, powered by full-stack technologies such as Aquila, a super sensory system equipped with 33 high-performance sensors including LiDAR, and Adam, a supercomputing platform with computing power-up to 1016T enabled by four Orin X chips.
Both have the PanoCinema panoramic digital cockpit - a digital cockpit composed of the world's first on-board AI assistant NOMI, the 7.1.4 immersive sound system equipped with Dolby Atmos panoramic sound technology, the light fall type surrounding atmosphere lamps, the 12.8-inch AMOLED central control screen, and high-performance AR and VR devices, providing the cockpit a "full-scene immersive digital space" for the user.
INNOVATIONS IN POWER SWAPPING
From the first half of 2023, pilot power swapping on the highway will be available on the EC7 and the all-new ES8. When navigation is initiated, the vehicle can automatically plan the route for a battery swap, drive to the power swap station through intelligent navigation, complete the power swap and automatically drive out of the service area and back to the highway.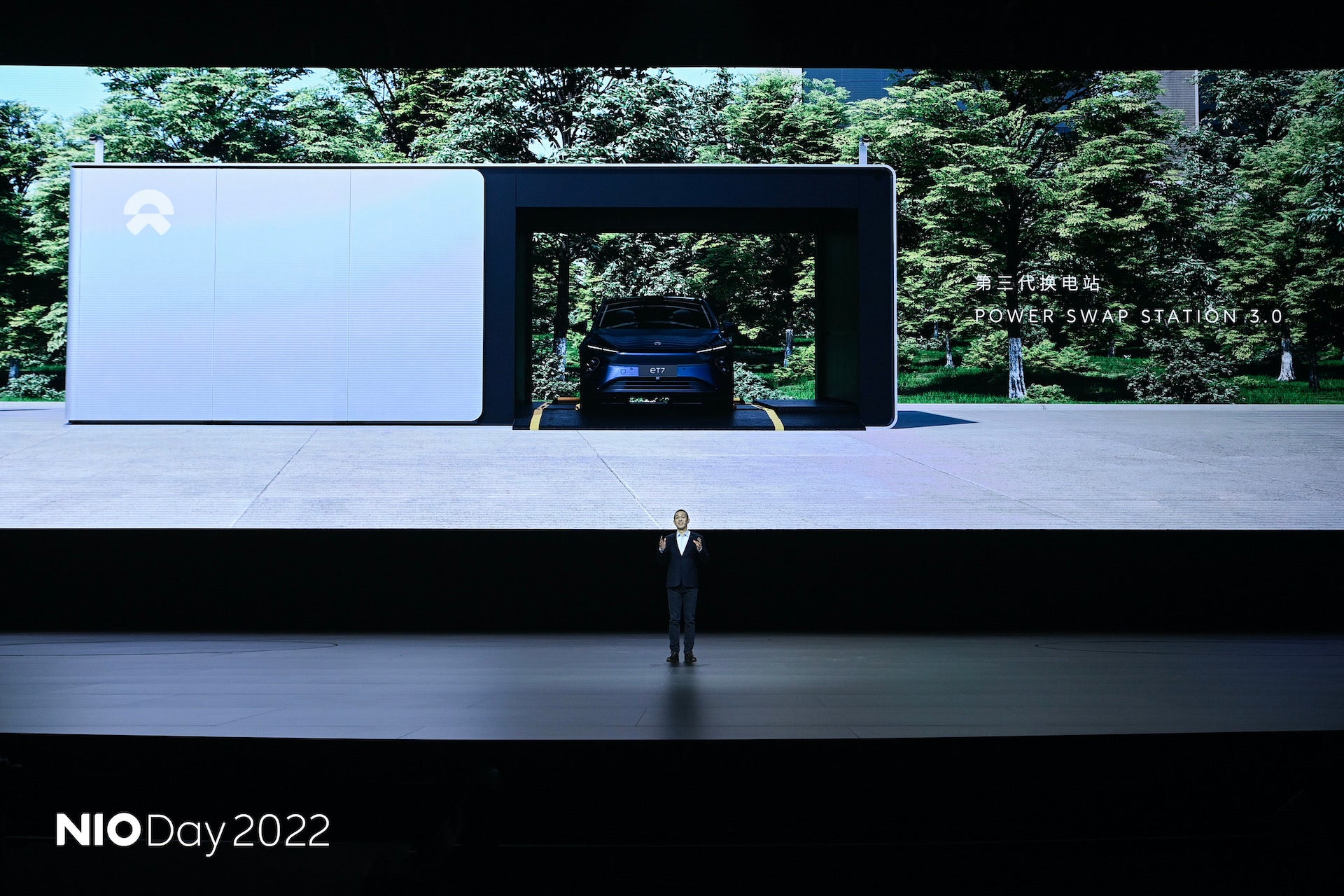 In terms of charging experience and service capability, NIO's leading edge has constantly been improving. The 500kW ultra-fast charging station and the third-generation power swap station are officially released on NIO Day. The third-generation power swap station adopts a new power swap mode, raising capacity to 408 swaps per day, a 30% increase compared with the second-generation power swap station. Moreover, with a maximum current of 650A and a maximum power of 500kW, it takes only 20 minutes to charge the 100kWh battery pack from 10% to 80%.