Showing Gratitude and Celebrating Anniversaries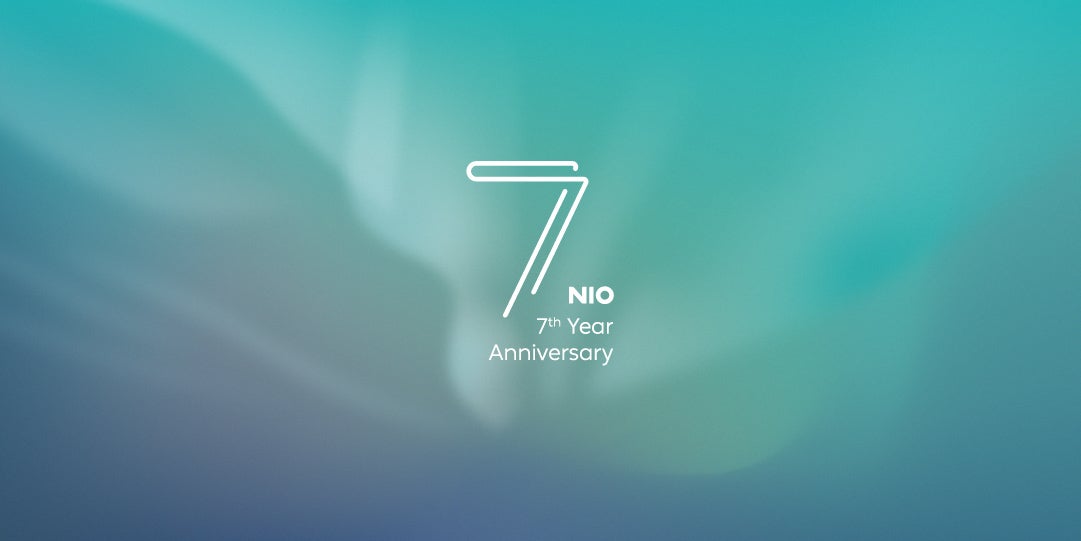 In the USA, many celebrate Thanksgiving on the last Thursday of every November. At NIO, it's a special time of the year because we acknowledge several accomplishments. 
NIO's 7th Anniversary
We're excited about our progress with our revolutionary business model centered on user experience, technology, and design as we celebrate our seventh anniversary of NIO. 
We are thankful for our NIO community, which continuously inspires us to move forward, share the joy and grow together.
We're also celebrating the NIO Logo's Fifth Anniversary.
We unveiled our logo and NIO EP9 supercar at the Saatchi Gallery in London on November 21, 2016. Today, it's the 5th birthday of our brand. 
NIO's logo represents our "Blue Sky Coming" vision and a commitment to creating a joyful lifestyle for our users. Blue Sky Coming describes our guiding philosophy in a brighter, optimistic future and a more sustainable tomorrow. In our logo, the top part represents the sky, openness, vision, and the future, and the bottom represents the earth, direction, action, and forward momentum.
As a user enterprise, we redefine the car ownership experience and grow together with our NIO community.