Newsroom
Blog
Our Users' Creativity Inspires our Own
25 maj 2021 by NIO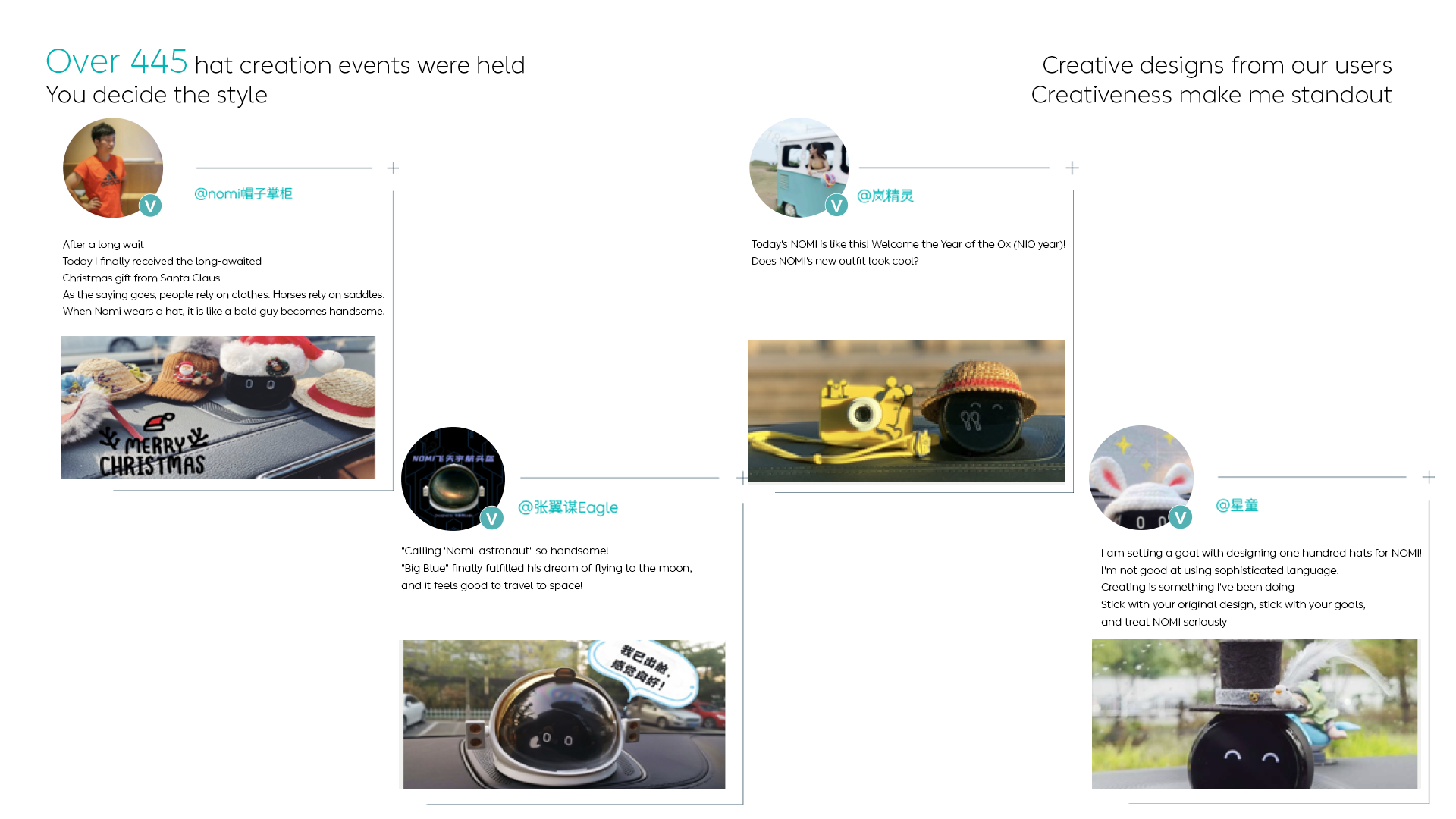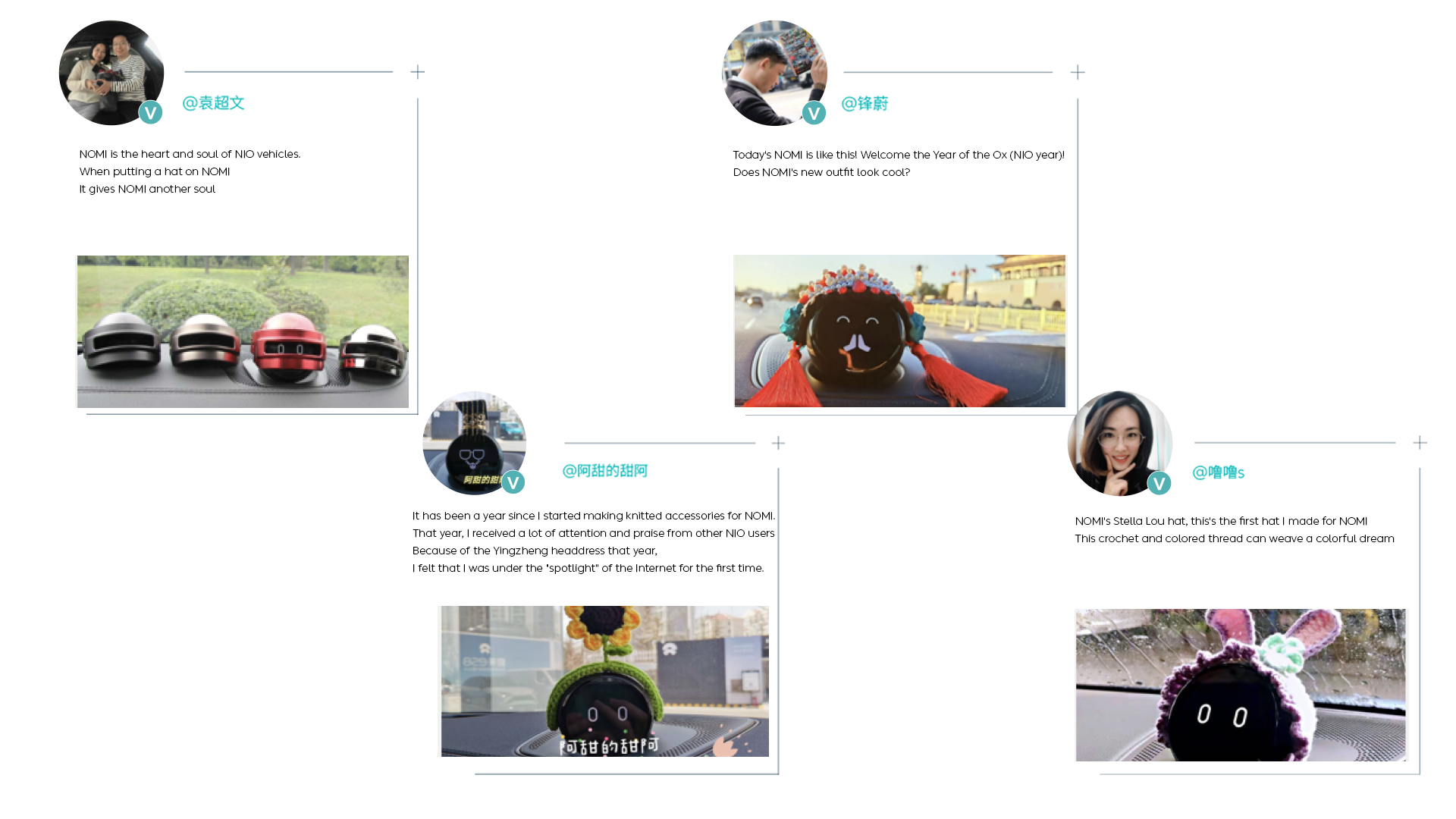 In previous blogs, we've noted our passion for our users and their experience in our cars. That passion is expressed through our NIO Houses, at our Power Swap stations, and every journey on the roads that take them to their destinations. Along the way, either through the NIO App or in-person, our users grow communities and are bound by NIO and their common interests.
Recently, we announced that the first in-vehicle Artificial Intelligence, NOMI, has had over 200 million emotional and human interactions. We are especially thrilled that our users have found expressive ways to dress her up.
NIO brings a joyful lifestyle with the best products and services to our users. When you purchase a car from NIO, you get so much more. "Not sure if there are other companies that can do that. At NIO House, you feel like home," a NIO user said.
We believe in our users, and in exchange, the NIO community has strong faith in us. At the International Shanghai Auto Show 2021, there were nearly 200 user volunteers that helped showcase our products and NIO Life merchandise with over 200,000 visitors worldwide. There are a total of over 2,600 users that have participated in NIO events as volunteers.  
NIO has been cultivating our community, and we've shared our concerns about the environmental issues in the world. We have been working hard on bringing "Blue Sky Coming" to reality. On NIO Day 2020, we introduced the Blue Point Plan to encourage users to reduce carbon emissions. At Shanghai Auto Show 2021, NIO Life, NIO's lifestyle brand, presented the Blue Sky Lab. This fashion project recycles the materials left from the car production process to create a series of fashion products based on the automotive industry. With our users' love and support, we have been making significant steps to protect the environment further.
As a global company, we are excited for the next miles and friends we will travel with and meet along our journey.